PDF or Portable Document Format is extremely popular today and this is for many reasons. For one, when it comes to reviewing, altering or editing PDF files, it is a lot easy for users to work together with others. Besides that, PDF offers security for files published on websites or shared with others. One of the most popular activities performed when using PDF files would be to annotate or highlight text or content. Even if you are not using this feature, you should learn how to annotate PDF text.
Mac OSX offers a function that is built-in to the computers for all basic annotations but it does not offer everything needed for more than the basics, which is an inconvenience for some. However, there is a PDF editor created by iSkysoft that offers all regular annotation tools to add annotations and edit PDF documents. iSkysoft PDF Editor for Mac (PDF annotator for Mac) will mark and annotate any PDF easily. It includes Text Box, a free-hand drawing tool, sticky notes, multiple line-drawing tools, markup tools and so on. There is also a dropdown menu that includes all of the tools in the Tools menu. You can customize the tool bar to add your favorite annotating tools.
How to Annotate PDF on Mac using PDF Annotator Mac
Below is the step by step guide on how to make PDF annotations on a Mac OS X (including Mountain Lion). Firstly, please download the PDF annotation tool and launch it on your MacBook or another Mac computer.

1. Annotating text using Text Boxes and Sticky Notes
These are great for annotations and among the most popular. The sticky notes and text boxes can be added to any of the PDF pages and it is possible to mix and match. Simply select the one that you want to use and drag it to where you want it to go. You can then just type the information that you want to add. The color for both can be changed but the defaults are yellow for notes and red for text boxes.

2. Make Annotations using Drawing Lines
It is possible to draw line and add imprints onto the pages.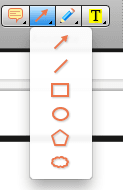 3. Free-hand Drawing and Adding Hyperlinks
The toolbar has a pencil button, which is perfect for drawing on the PDF pages. If you make a mistake then the eraser tool can be used to change it. It is also possible to add links (URLs) in pages.

4. Markup the Document
If you want to highlight specific text, the markup tool is perfect for this. You can change the color of the highlighter. This tool also allows you to cross out information or underline important sections. This is perfect for marking content.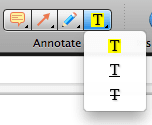 Is it the tool you want to annotate PDF on Mac? Just visit iSkysoft PDF Editor Mac software to learn more.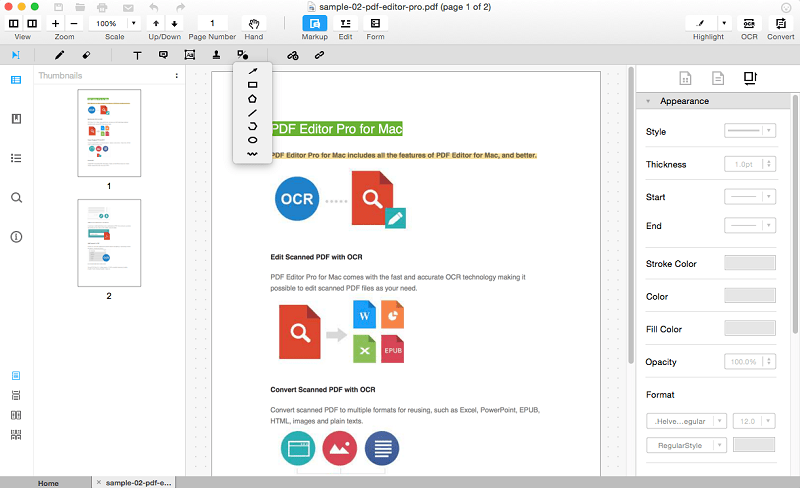 Also see the video tutorial about how to annotate PDF:
Tips: Best PDF Annotator for Windows
An annotation simple means to insert comments or annotate content for easy reading. Comments can be in the form of drawings or written notes and they are used to provide feedback or communicate ideas for PDF files. A sticky note tool can be used to type text messages. Alternatively, a drawing tool can annotate PDF Windows by adding a circle, line or some other shape which is followed by a typed message inside an accompanying pop up note.
You could also highlight PDF content to make it easier for everyone in cases when more than reviewers are working on a document. A good PDF annotator for Windows 8 will offer ease of use, convenience and advanced features. So, how can you add comments on a PDF file?
There are many programs available like the iSkysoft Windows PDF Editor. This program will provide a flexible platform for you to annotate PDF files as well as edit, encrypt, convert, markup and do more in fast and easy steps. You will find that the PDF annotation software is fairly easy to use as it will only take a few clicks for you to add or insert comments.