- Delete a partition by accident and want to know how to recover it?
- Partition is missing without any prediction and all data on it are also gone?
- ...
Partition is the process that helps us isolate the sections of a mass storage hard drive, which is useful if you are willing to run more than one operating system. And we have to admit that dividing the mass storage disk into varied sizes of volumes helps in storing files according to requirement. However, data losing on partition also threaten all users because it always happens here and there without prediction. Thus, if you mistakenly delete a partition or find a partition is lost, how to recover lost partition or how to recover deleted partition data?
Don't worry, no matter how many questions about the lost or deleted partition now, you can find an ideal solution after reading this post. Now, let's drive to the right section.
What is Partition Loss Issue?
Partition loss problem is entirely different in comparison to data loss. Additionally, the scale of toughness is on a new level, as getting back an entire partition is much more tedious than retrieving data. Ignoring the issue is not the solution because we store different files/information in different partitions. In summary, four different partition losses occur, and the phenomena change with each of the occurrence, which are:
- The boot partition is missing;
- All the partitions are missing;
- Only the boot partition is present while others are missing;
- One or more partitions is missing except the boot partition.
It is impracticable to gain access to the computer OS for cases 1 and 2, and users tend to notice blue or black screen. For the other two cases, there is a possibility to see the partitions after successful booting of the operating system.
Why is Partition Lost or Deleted?
Partition loss happens because a user presses the wrong key. In some cases, we do not have an appropriate reason why we lose a partition all of a sudden. The following list will provide common reasons for loss of a partition:
1. Partition table loss
The table displays the partitions to us. If there is damage to the table, we cannot write or read any data from the volume, which results in non-operational of the partition. The loss/damage occurs due to software conflict, power fluctuations, and a virus attack.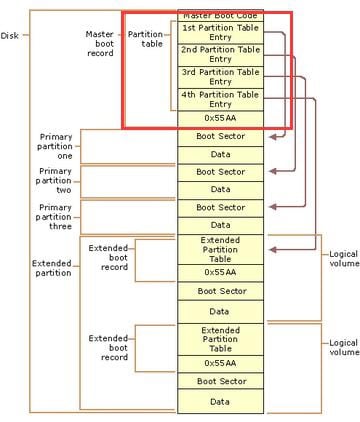 2. Careless operation
Even though we think we are careful in operating a computer, we do make unknowing mistakes from time to time. For instance, when we want to manage the hard drive through the Disk Management tool in Windows, we may end up deleting a partition accidentally.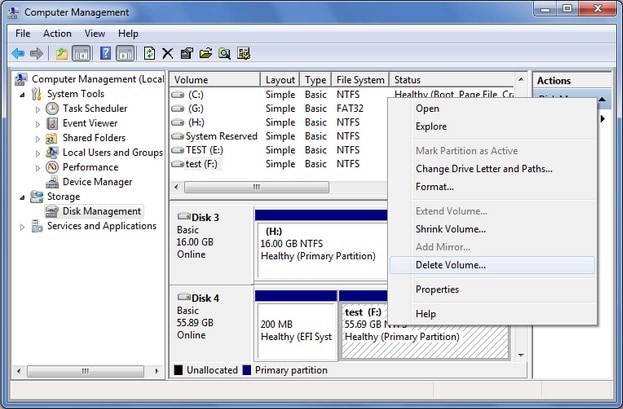 3. System crash/virus attack
There is no exaggeration about the unknown virus in different corners of a computer. The only way to overcome their menace is by using approved anti-virus software. The different virus acts differently. For example, some viruses only steal personal information.
4. Bad sectors
Hard disk platter consists of different tracks, where each track has several sectors to store data. If a particular sector becomes invalid, then the track becomes bad or inappropriate for smooth operation. If there is visible damage to the disk, then the drive becomes dead. However, if the logical drive functions correctly, then they can continue to use the drive by shielding the bad sectors.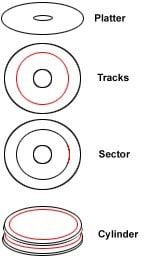 ---
iSkysoft Partition Recovery - Best Way to Recover Partitions on PC or Mac
Now, you must have realized that partition lost or deleted is not same as the simple data loss situation. So referring to recover partitions that is deleted or lost, a reliable yet professional Partition Recovery software will play an important role in the whole process. Then, how to pick up the best Partition Recovery software among various options on the Internet?
Here, we could like to strongly recommend Recoverit (IS) software for your referenece because it has proven to be reliable yet useful by thousands of users all over the world. And this program also have been reviewed and gained great reputation from mainstream technical blogger. Its success rate is also proven to 98%, which is greatly exceeding other similar tools on the market.
Recoverit (IS) and Recoverit (IS) for Mac is the best data recovery software for Windows and Mac users. It is not only able to help users to recover lost, deleted or formatted partitions easily, but also enable users to recover emptied recycle bin or trash, deleted or lost data from formatted disk, unbootable system or even any external hard drives as you like.
This software is capable of recovering nearly all files including personal documents, photos, video, music, email, and archive files. Irrespective of the cause of loss, this tool will recover your data. The cause could be an accidental deletion, virus attack, formatting, unexpected power failure and improper operations among others. It is capable of recovering from any internal or external hard drive.
- 3 simple clicks to recover lost partitions on Mac and Windows computer, support systems like FAT16, FAT32, exFAT, and NTFS among others.
- New algorithm divided the recovery into 8 different modes, so that you can pick up the most proper situation to quickly find your lost or deleted data.
- High success rate and compatible with more than 550 types of files.
- Preview photos, documents, etc. in the program to check the recovery quality.
Step-by-Step Guide to Recover Lost Partition on Windows or Mac OS X
Step 1. Launch the best Partition Recovery on your PC, and choose the "Lost Partition Recovery" in the main screen. (Mac users can follow the same steps on Mac computer)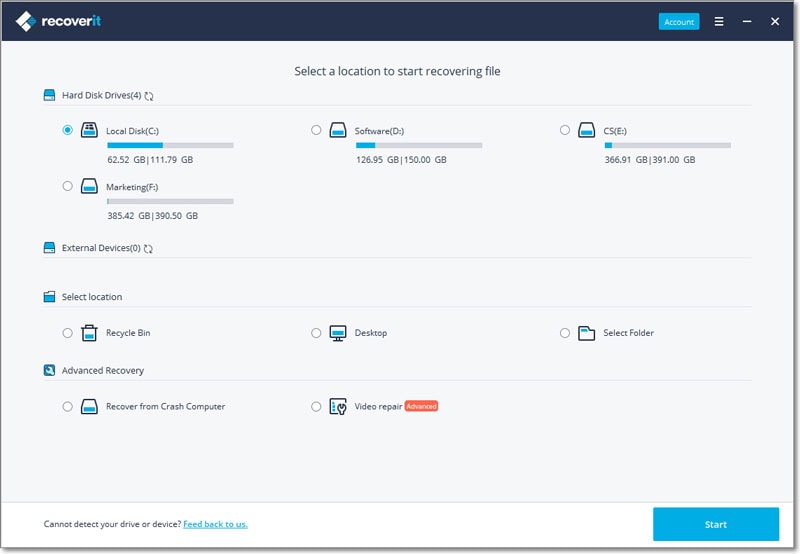 Step 2. Now, the program will scan your computer and display all partitions in the program like below, including the deleted and lost partition. So, just locate the partition you have deleted or lost, and hit "Start" button to begin the scanning.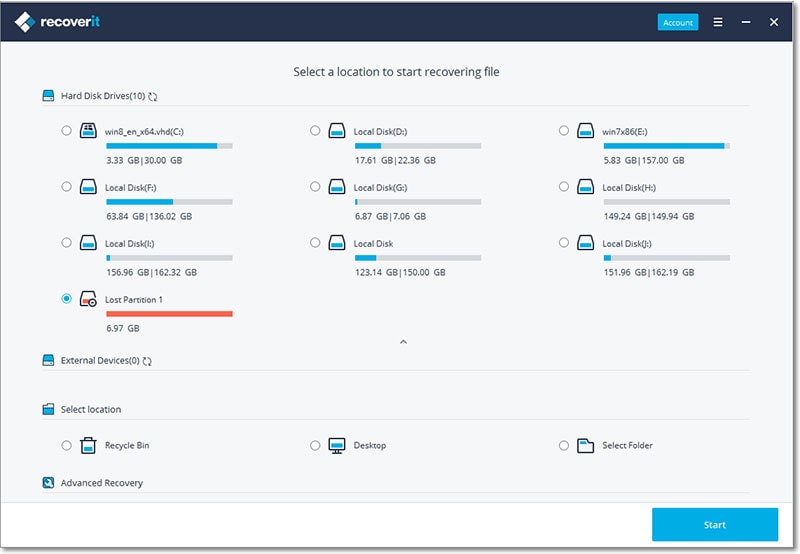 Step 3. Once the scanning process successfully completes, all the contents found within the selected drive will be displayed based on their file types and path. You can preview these finding files and tick all data you wish to restore. Then, hit "Recover" button to begin the recovering process.
Tips: You'd better to save the recovered files to a disk which is different from the original one.
If the above steps cannot find your needed data, you can click "All-Around Recovery" to conduct a deep scanning on your computer.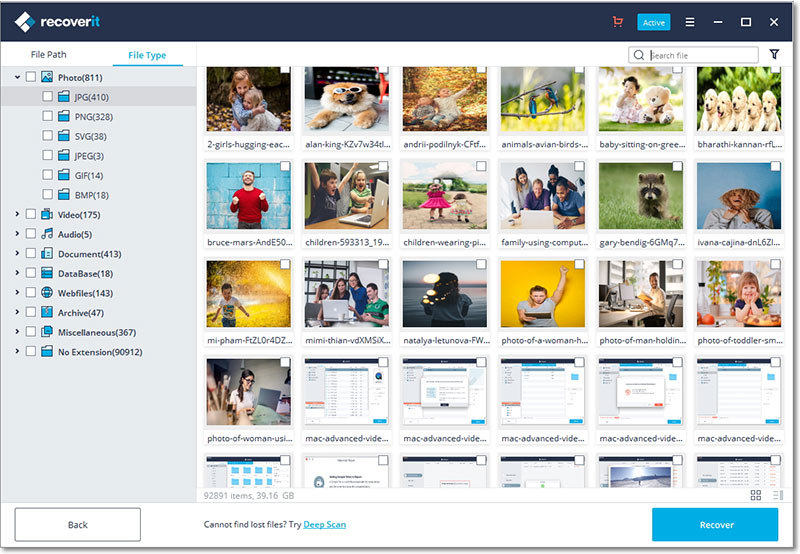 ---
How to Recover Deleted Partition Using TestDisk?
Step 1. Launch the TestDisk program on your computer. Her you will be presented with questions on how to handle log files. Because this is the very first time you are launching it, you are required to create a new one.
Once your drives have been detected by this program, you will be presented with an option of choosing the drive you would like to recover your files from. You have to be careful in selecting the right media because this list also includes external media like USB hard drives. The disk's size detected has to be a correct figure, hence there is a problem and this will result in recovery failure. Once you have selected using the arrow keys, press enter.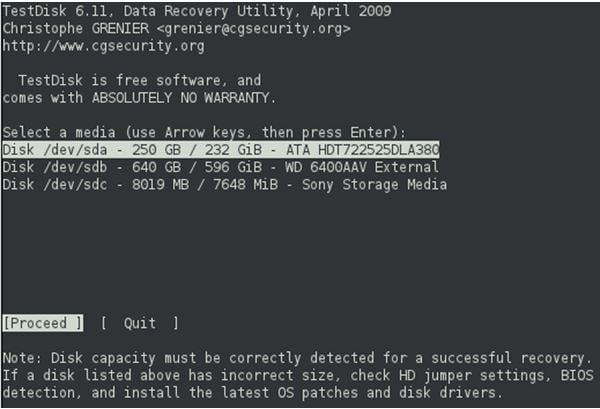 Step 2. Select the partition table type from the list provided by using the arrow keys. Choose Intel and press Enter.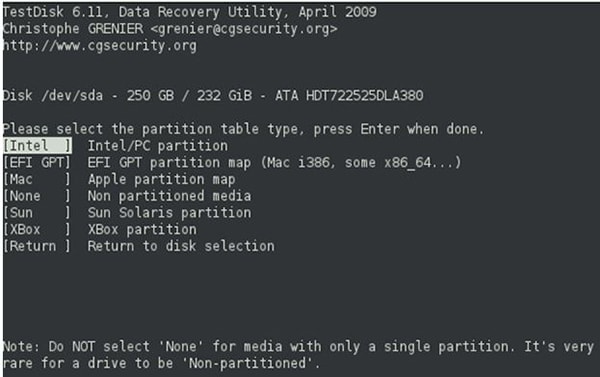 Step 3. Select the particular action you would like to perform from the list provided. In our case, select the option labeled "Analyse". Here, correct disk geometry is crucial. Any incorrect disk geometry will result in an unsuccessful recovery. TestDisk will scan for your lost partitions. When they are found, you will be provided with an option of writing the recovered data to the disk. In case this option fails, you need to perform a deep scan though it will take more time.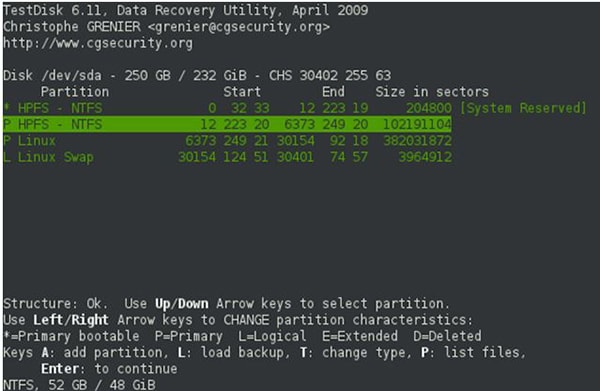 ---
What Should Be Done after Partition Loss or Deleted?
An easy way to check for partition loss is by detecting the presence of the drive in the File Explorer or by visiting the Disk Management tool. You can access the management tool from the control panel, under the Administrative tools. You will notice that the management tool displays "unallocated" in the place where there is an absence of a partition.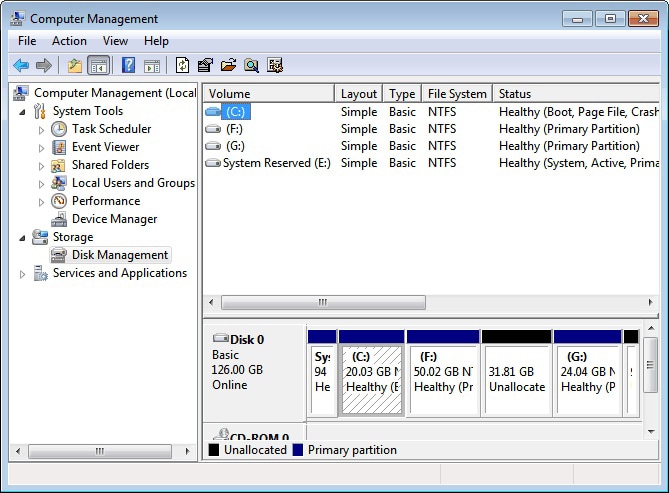 After confirming the loss of partition loss, the natural reaction should be finding different ways to find the deleted volume quickly. However, it is important to consider the following factors because any wrong functionality will cause irreparable damage to the hard disk.
1. Do not perform any operations using the hard disk. Performing any action will increase the risk of losing the partition permanently.
2. Do not carry out any unreliable method without understanding the safety precautions. Regular users become anxious and try different methods, which causes additional damage to the disk. It is a dangerous step and only adds to the woes.
3. Do not perform the action of formatting the drive. Disk formatting will erase not only the content from the entire storage but also empty other partitions. Additionally, it becomes difficult to recover the content from the lost partition.
4. Rebuilding the partition table is a powerful option. However, there is a chance that the process can become reverse causing a complete damage to the disk.