Contents
22. Transfer Music from Computer to Android
Today people would like to enjoy music on their Android phone. They can listen to music on the Android phones and share music with friends. There is a need for you to transfer music from computer to Android phone so that you can listen to your favorite music on the go, it's obvious that you cannot move your computer to every place but you can take your Smartphone to anywhere with ease. You might backup your lovely music to computer from iTunes, iCloud or other source and now want to get the music to your Android phone. These are the main reasons behind the transferring music from computer to Android phone. Here are 6 free ways to do so.
Part 1: Transfer music from computer to Android via phone transfer
There are many music transfer programs available such as windows media player on windows to transfer music from computer to Android phone. One of the more systematic programs is iSkysoft Phone Transfer for Mac ( or iSkysoft Phone Transfer for Windows). It is a program to transfer music and other data from computer to Android phone in just a single click. You can restore music from phone transfer backup on your computer to Android phone safely. See what makes this phone transfer outstanding:
• Backup your phone data to computer.
• Restore data from phone transfer backup.
• Retrieve data from iTunes backup and iCloud backup.
• Transfer any data from phone to phone.
• Erase your phone data permanently.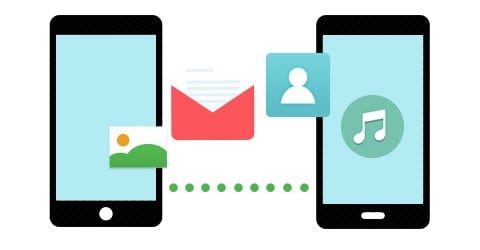 Steps on how to transfer music from computer to Android
Once you have backed up music to computer, you can restore the music to your Android phone using this phone transfer tool.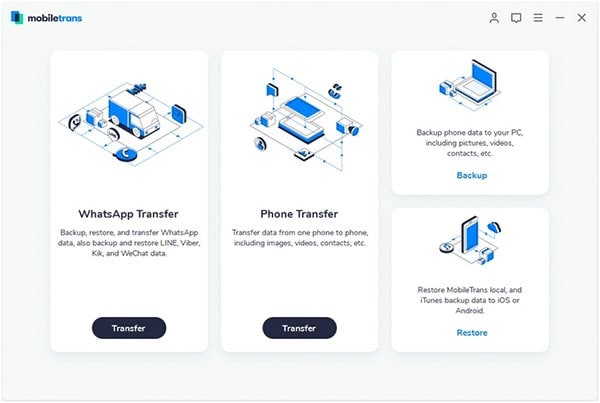 Step 1: Launch the program on your computer and connect your Android phone to your computer with a USB cable.
Part 2: Transfer music from computer to Android Phone using the Wi-Fi Network
This is the best way to transfer music files from computer to Android device. For this you need a shared an app, for example in this let's use Filedrop app. The steps are as follows:
Step 1: Install the application on your Android phone and then download the associate software for your computer. When the download is complete then install and launch the program on both systems and then click the 'scan' buttons.
Step 2: The computer will ask you the kind of device that you are trying to connect, choose the Android device and then it will show that 'enter a device code'.
Step 3: The code can be found by tapping the options icon in the device application. To pair the computer with the Android phone input the code.
Step 4: Drag and drop the music files that you want to transfer into the program window in your computer.
Step 5: Agree to the transfer on Android phone and the transfer will begin quickly.
Part 3: Transfer Files from Computer to Android Phone Using Bluetooth
Step 1: Go to Bluetooth in the computer and in the Android phone>go to devices & printers in the computer and click add a device>select the device and then click next.
Step 2: The computer will give you a code to assure that you are connecting to the desired device; the same code will appear on the Android phone, verify and continue with the application. The two devices will be paired and the music file transfer is ready to use.
Part 4: How to Transfer Music from Mac to Android (Using Android File Transfer)
With Android File Transfer, it has now become so much easy to browse and transfer different files between a user's Mac computer and his android device. This app is exclusively for Mac OS C. There's no extra software needed for Windows.
Step 1. First, you just have to download and Install Android File Transfer, officially made by google.
Step 2. Then, open it on the folder where it has been downloaded.
Step 3. Drag and put Android File Transfer in Applications.
Step 4. Use the USB connector that came in with your Android Phone, and connect it to your Mac.
Step 5. Double click the desired files from your Mac.
Step 6. Drag the files and folders from your Mac and copy them to your Android Phone. This tip is just one of the few other ways to transfer media from your Mac.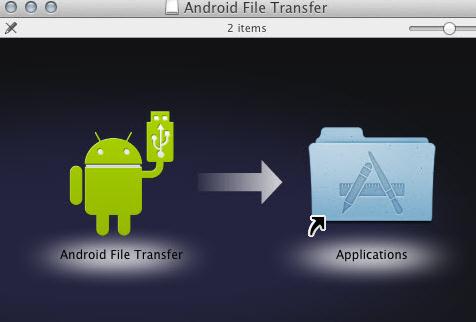 Drag-drop method is one of the best and easiest ways to sync files from your Mac to your Android Phone since Bluetooth for Mac's cannot be used for the other devices aside from other Apple gadgets.
Try this step and make the work done in a snap. It's easy to follow every step of the way.
Part 5: How to Transfer Music from Windows to Android (Using Media Device (MTP))
The main target of this protocol is to enable the transfer of any media files including music to and from handheld devices like Android. This doesn't support other functions apart from transferring, such as opening, editing, or modifying files. Transferring files from Windows to Android is never easy. Let's say it is a more complicated one.
There are other ways to sync the files from Windows to another device but if you prompted to use Media Transfer Device, simply just connect the USB cable and choose MTP. MTP will appear the moment you put the USB cable in your Android. Locate music files in your Windows and drag it to your Android Phone. Sometimes few more process will appear but just stick on what I've said. It will take you to an easier way. Things need not to be complicated.
With just this very easy step, you can already reach a hassle- free solution with seamless results.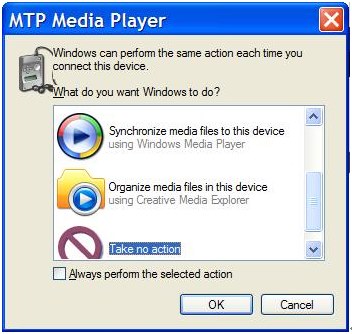 Part 6: Transfer Music from Computer to Android with Google Play Music (Music Manager)
From Computer to Android with Google Play Music: This one is the hardest among the three. Actually it's the most confusing and complicated one. How to transfer music from computer to Android with Google Play Music? Well, let me tell you some tips to help you lessen the burden.
Step 1. If you are using Google Chrome, download the Music Manager application. Click the application and follow the direction. Now, set up the Music Manager. Open music manager from your applications. Sign in to your Google account, ands select the location of your music folder.
Step 2. Do the drag and drop process and follow the direction again. You can also simply transfer music from your computer to your android device using a USB cable. It can be very easy that way.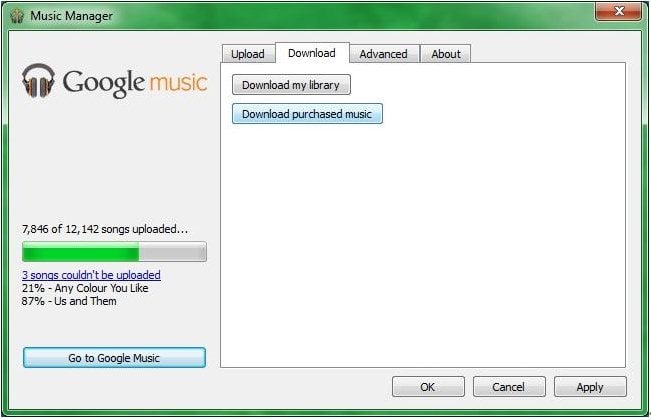 Once you have fully transferred your desired files, you can already listen to your favourite beat all you want by the use of your Google Play Music App.
Generally, Google Play music is really a full- feature service. It even offers unlimited streaming option which is really cool. However, it doesn't support iPad or iPhone. It can't also be connected with home theatre structures like Apple TV or Xbox 360. But its full Android capacity is really overwhelming.
Another thing to remember is to be sure on the download app you add to your applications because you might not know it already brings virus to your phone or other devices. Different devices with different syncing applications installed have different viruses and different effects and that is another story. That is why caution is also necessary upon doing these steps. It's always better to be careful than sorry.
The tips I wrote are very useful. I tried those before writing it here. Troubles encountered during the process are inevitable for the first timers. People can be confused because of the terms used, but as I have said use the tips I wrote because it will take you in an easier way. With the ever developing cyber world we're in, solutions to every single problem is now fed in the most convenient way. You no longer have to deal with so many complications because the solutions are simple and trouble- free.