Teorex Inpaint Overview
Frustrated by nasty tourists stalking back and forth and spoiling the best shots? Take them away from your photos with Inpaint. Inpaint can help you remove any unwanted objects such as water marks, nasty people or date stamp out of your pictures online.
It will magically fill the selected area with intelligently-generated textures pulled from the surrounding image data.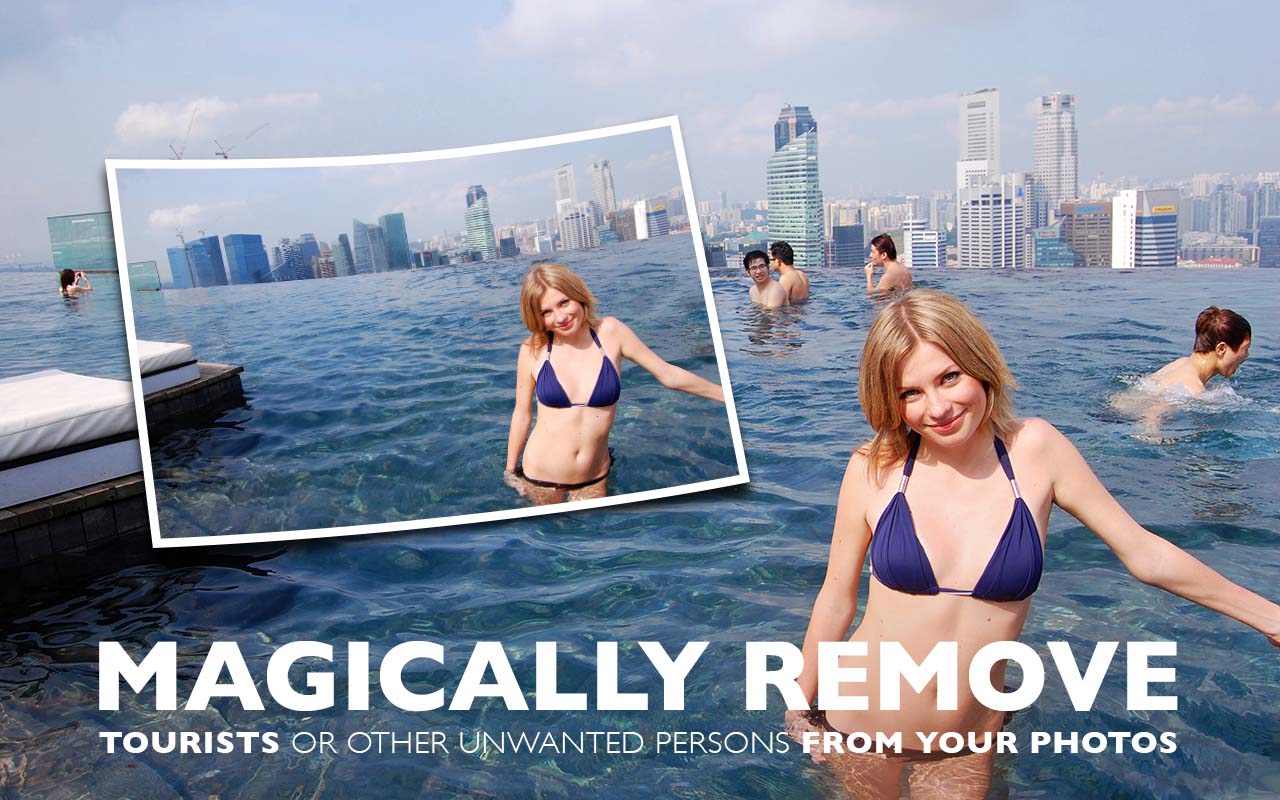 Teorex Inpaint Features
Remove Unwanted Person from Your Photo
Delete unwanted people from photo
Remove tourists from travel photos
Remove Any Unwanted Elements
Remove watermarks
Remove date stamps
Remove text or logo from images
Remove Objects from Photos
Fill black areas of a panorama
Delete redundant objects
Erasing wires and power lines
Repair Old Photos
Remove scratches from old photos
Remove spots from old photos
Remove tears form aged photos
Improve Your Skin
Digital Facial retouching
Erase wrinkles and skin blemishes
Teorex Inpaint Portfolio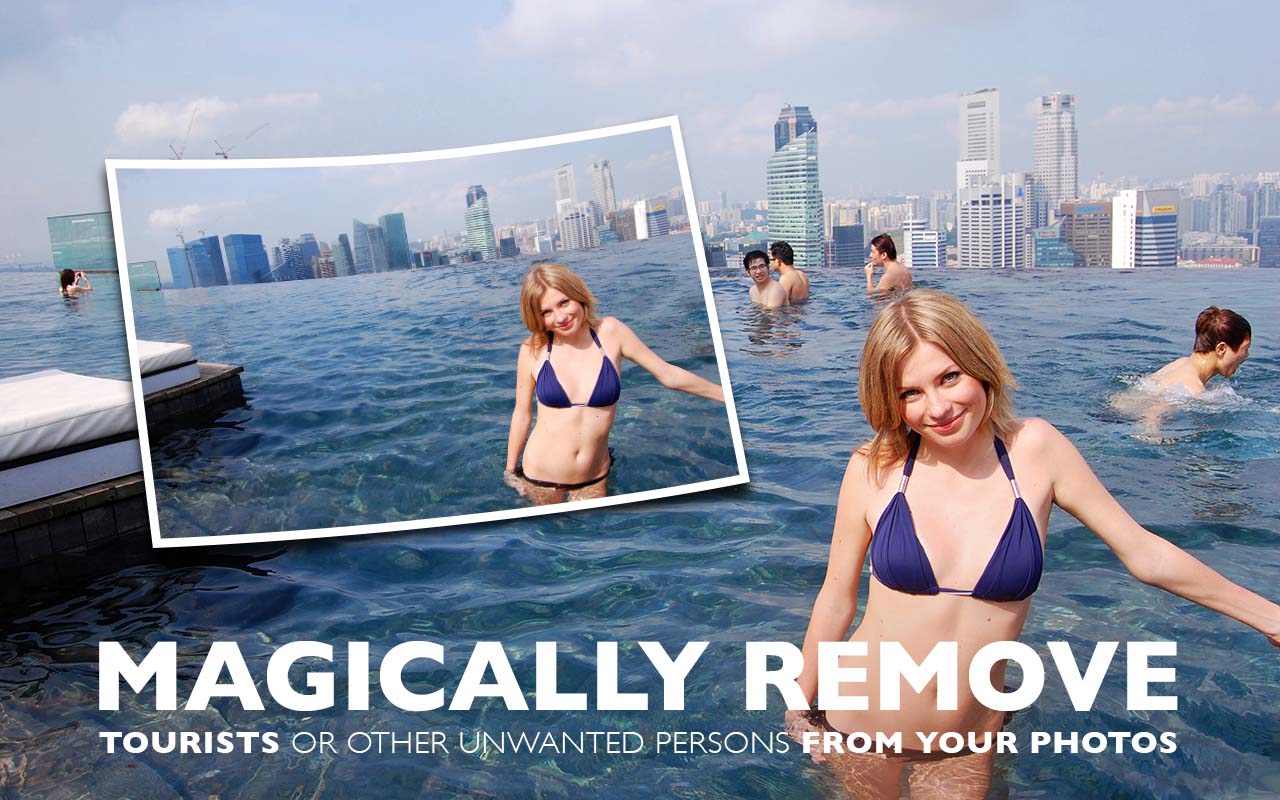 Remove Unwanted Person
After selecting and removing unwanted person from your photo within simple clicks, Inpaint will help you take them away with ease!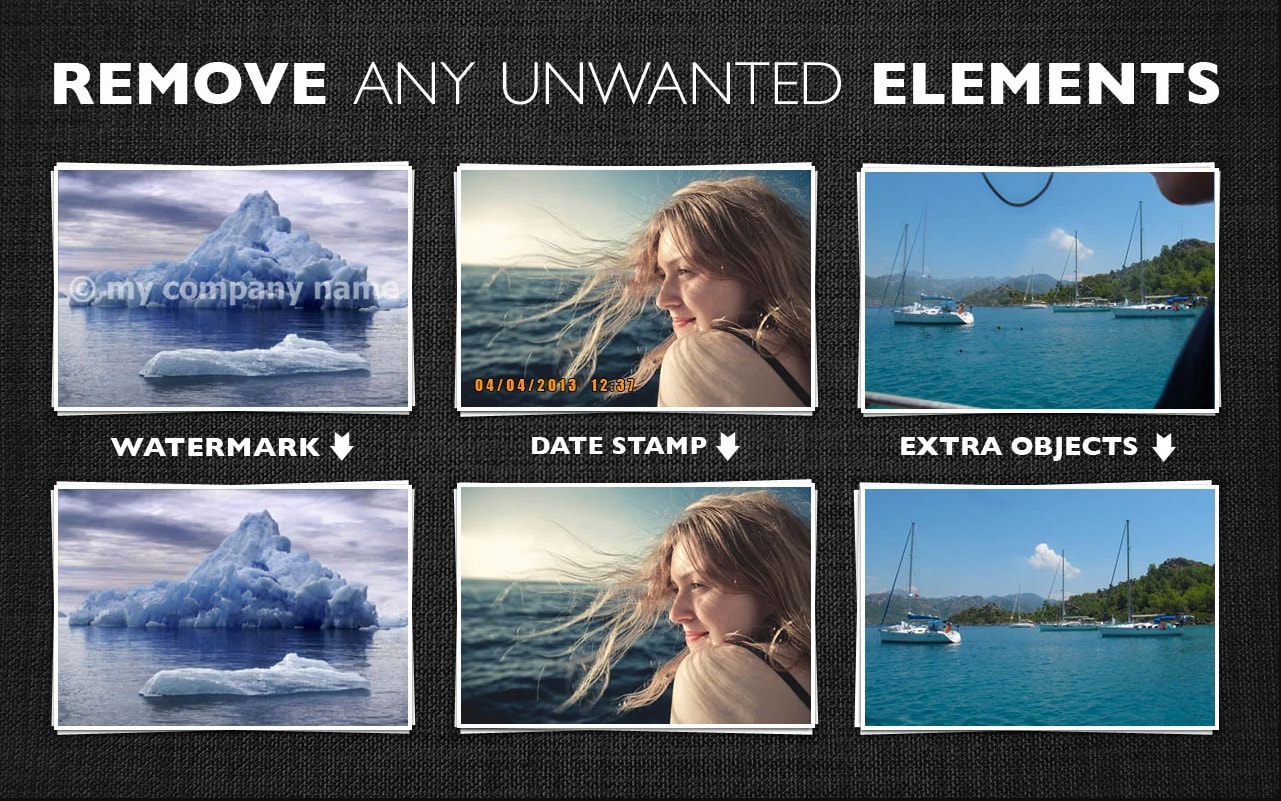 Remove Any Unwanted Elements
In addition to unwanted people in photo, all unwanted watermarks, date stamps or logo can be deleted with only a few clicks by using Inpaint.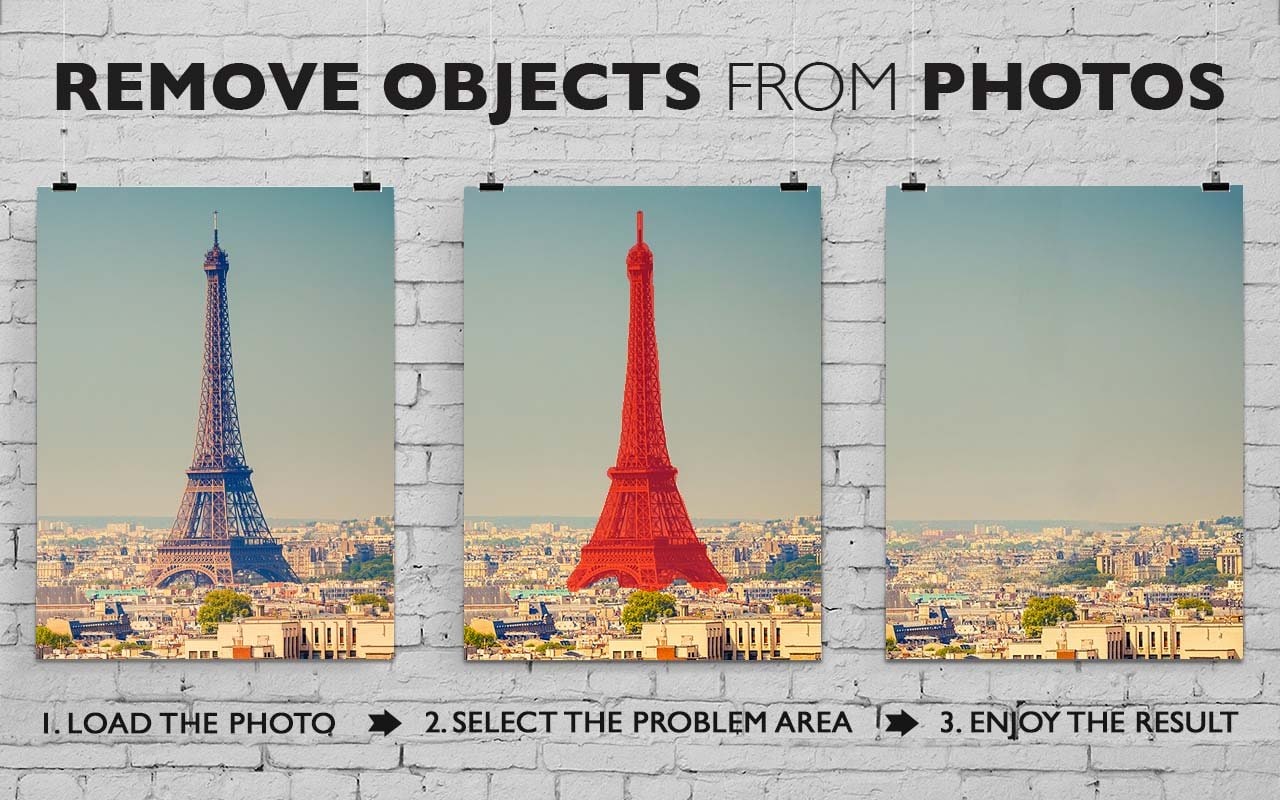 Delete Redundant Objects
With Inpaint, any detailed objects, like power lines, buildings, background wreckage, etc, that can be removed from pictures.
Teorex Inpaint Reviews
"Easily erase any element from your photos! Simple operation."
Gets the job done...I've tried others but I always go back to Inpaint because it's DEAD SIMPLE EASY to use.

Bryan 12/10/2018
4.5
"This is my best software-investment"
I tried many other apps and ways to do the same work. This is really the best of all. Very nice results and it works with the speed of lightning. It is so easy and simple to have nice results. A child can do the job with this app. GREAT! Thanks to the developer. The app saves really so much time, fantastic!

Tracy C. 05/20/2019
4.5