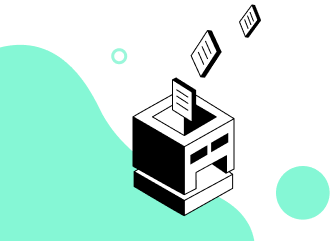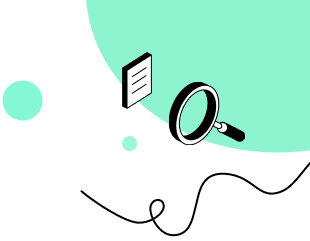 FilmoraPro Video Editor
Create Video stories with professional video editing tools.
Effects Panel
FilmoraPro is such a versatile video editing software with Effects Panel having a range of effects that you can use to improve your video. Get insight on how you can apply effects on your video clips once you have placed them on the timeline. Some of the key features that you can find in the effects panel include;
Searching for a Specific Effect
FilmoraPro comes with hundreds of visual and audio effects that are organized into the folders in the Effects Panel which can be easily found on your saved presets. 
You can quickly search any effects you want by typing specific words on the search bar, the result containing the specific word will instantly show up as a listed of suggested effects.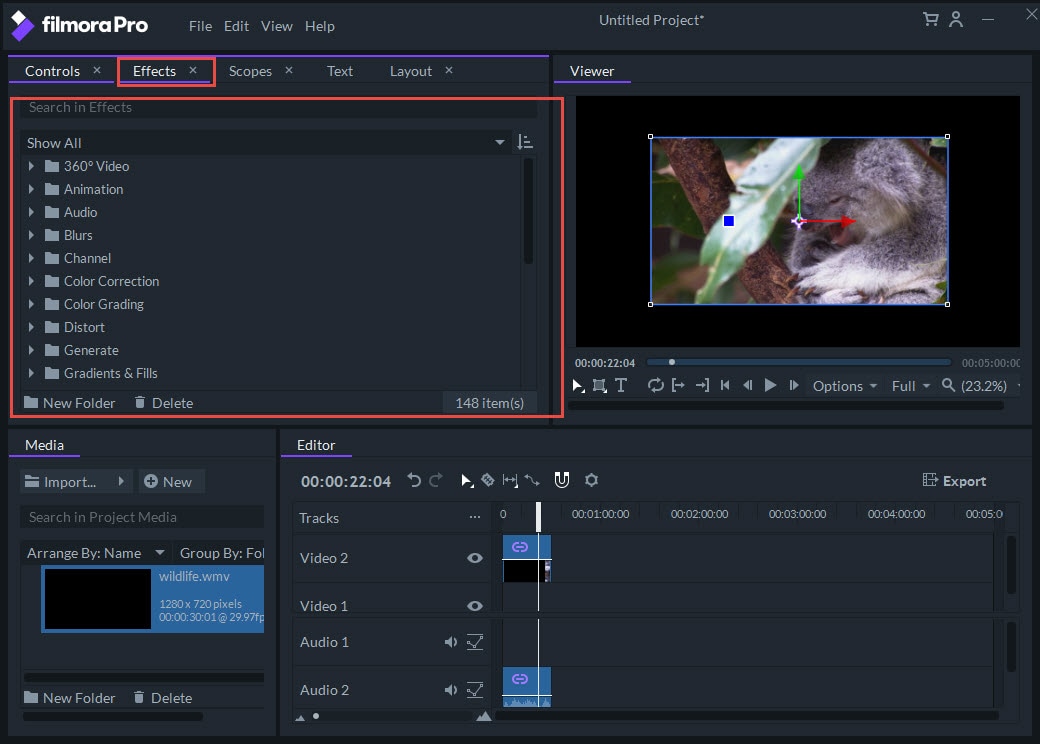 Controlling Effects
In addition, the specific types of effects (i.e. Audio Transitions) displaying on the dropdown menu below allow you to easily find the effect you are looking for. 
You can drag and drop any effects you want onto the clip in your project, after that, on the Controls Panel you can find all the effects that are already applied to the selected clip under Effects.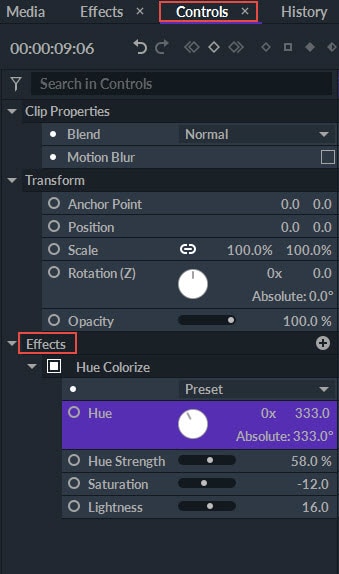 If you want to edit the effect, you can change the values of different properties by clicking on the triangle icon next to "Effects" on the Controls Panel. 
Presets
FilmoraPro comes with two types of presets: Effect Presets and User Presets.
Effect Presets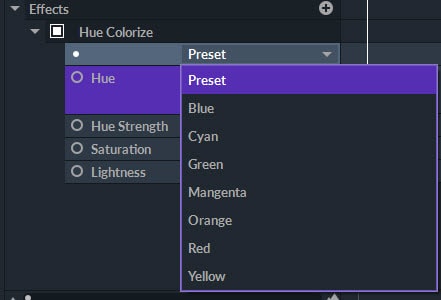 You can find the presets of some effects on the Presets menu in the Control Panel. Presets will not affect any other effects but only change the values of their own effects on the same clip.
User Presets
You can save the custom presets for the single effect or multiple effects combination, the saved presets can be used in the same project or even different projects.
Transitions
Transition happens when one clip ends and immediately another begins. Use of transitions within a video clip helps with making the videos to look smoother whenever the scene is changing from one to another. FilmoraPro has over 100+ built–in transition effects that users can make use of to improve the quality of their videos.

Transitions can be applied in between adjacent clips, or can be added either at the beginning or at the end of the video clips. In FilmoraPro you can access transitions in the Effects Panel. All you have to do once you have identified the transtion to use is to drag and drop it into the timeline right from the panel. Each of the transitions that you add to your video clip can also be adjusted within the Controls Panel as well.
Visit this page to learn more about Transitions.
Popular Products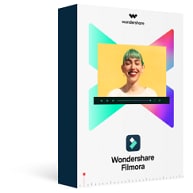 Filmora User Guide
A guide to using Wondershare Filmora Video Editor.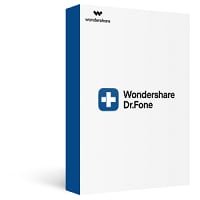 Dr.fone
All-in-one mobile solution, restore and backup phone data with ease.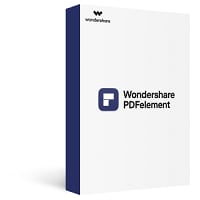 PDFelement
Provides easiest way to create, edit, convert, and sign PDF files.