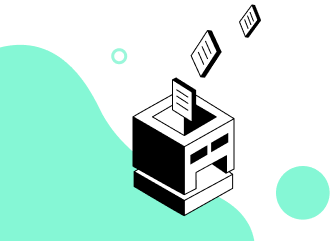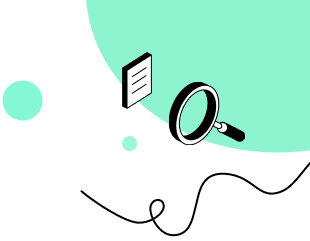 FilmoraPro Video Editor
Create Video stories with professional video editing tools.
Media Panel
The media panel is the place where you get to add all of the video, audio and images that you have imported to work with on your project. The panel contains all of the media references and it's more of a creative hub where all of the media is stored. The files that you intend to work with in your project gets stored in the media library and there are folders where individual media files can be stored.
There are folders in the panel that separate the different media types so you can categorize them as desired. It's important to note that before you can work on any media file, you must fast add it to the project panel. You can also create planes in the Media Panel. Planes are colored rectangles you can use as graphics layers.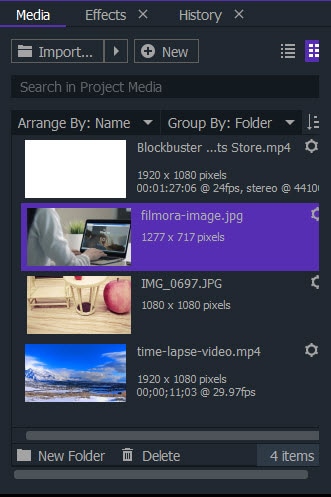 Some of the common media files that can be added to Filmora Pro media panel include;
Video, Image, and Audio files: these are the building blocks of your final video. You can import a range of media files into your video editing project including still images, and other effects. It's important to note that adjusting media like videos and sound recordings in FilmoraPro won't affect the original files.
Planes: To create a new plane Click on the New button located next to the Import button in the Media Panel. You can also do that by using the Ctrl+Alt+N keyboard shortcut. The Planes are colored rectangles. Users can drag them from Media Panel and drop them to the selected location on the video track. By default, will a new Plane file be blacked, but you can still change the color on the Plane Properties Windows. Click on the cog icon in the upper right corner of the Plane file in the Media Panel to accedss the Plane Properties.
To start editing a media file you need to drag the file from the Media Panel to the timeline. Changing the clips on the timeline will not affect the files under the Media Panel. And then you can add same file to the timeline according to your own needs.
The pages listing below will help you to get more information about the Media Panel:
Popular Products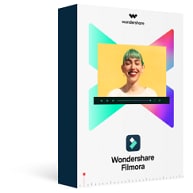 Filmora User Guide
A guide to using Wondershare Filmora Video Editor.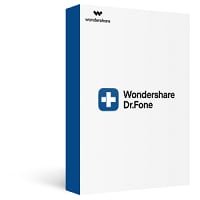 Dr.fone
All-in-one mobile solution, restore and backup phone data with ease.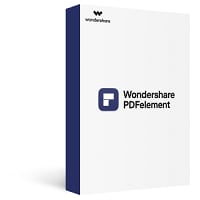 PDFelement
Provides easiest way to create, edit, convert, and sign PDF files.