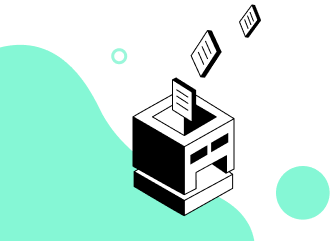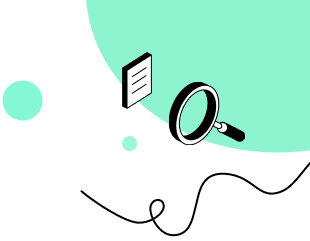 FilmoraPro Video Editor
Create Video stories with professional video editing tools.
How to Sync Videos and Audios
Merging of audio and video files recorded separately is possible under Media Panel of FilmoraPro.
FilmoraPro will analyze the camera recorded video, and sound recording device recorded audio during the syncing. After that, the audio clip of the original video will get replaced by the audio file you have chosen.
After the syncing process is complete, the new file created gets placed under the Media Panel.
Process of Synchronizing the Individual Files
To merge these audio/video files: First, click on the video file to select it. Then hold the Ctrl key for Windows OS or Cmd Key for Mac OS and finally click on the required audio file. After that, right-click to a file and select to merge Audio and Video option. Here is an example below: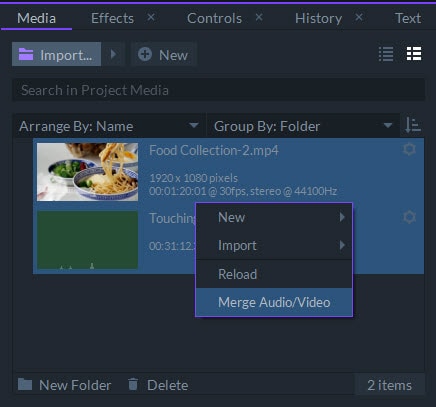 Syncing of both the data will start. Towards the end, it will create a new media, while keeping the original audio and video files under the Media Panel. The newly synced data will have a similar name as that of the video file, but (Merged) tag is inserted right next to its name.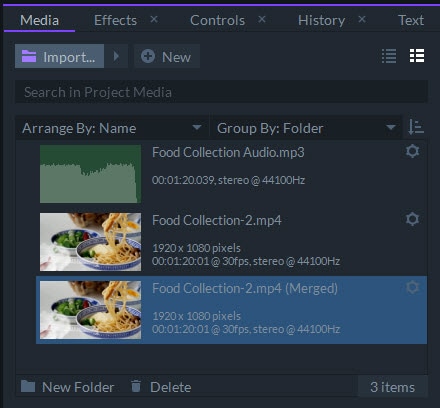 Since FilmoraPro is using the sources file as a reference to create a new record, thus sources file not get affected during the syncing process. This way the newly formed media asset from the syncing of audio/video files gets added to the timeline that later you can export.
Batch Synchronization Process with detailing
Batch synchronization is the most important criteria under FilmoraPro, where you can synchronize multiple pairs at once without looking to merge each pair individually. To do that you need to choose all the clips that you would like to sync, then right-click to any one of the select clip and select the "Choose to merge audio/video option." Doing so will locate the audio/video pair automatically and then replace the existing audio from the video to replace that with the new sound. Thus, it automatically synchronizes the files for the pair of the selected video.
Popular Products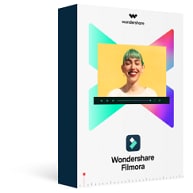 Filmora User Guide
A guide to using Wondershare Filmora Video Editor.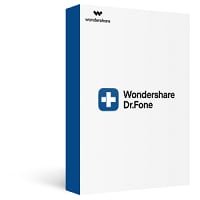 Dr.fone
All-in-one mobile solution, restore and backup phone data with ease.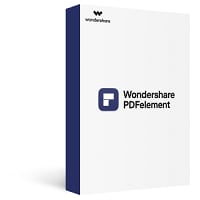 PDFelement
Provides easiest way to create, edit, convert, and sign PDF files.