"Is it possible to record screen without downloading?"
It is quite possible to record your screen without having to download the actual software. When working with an online screen recording solution, you can immediately start your session by clicking a button on the site. You need to download an API, sometimes called a launcher, before you can use such services. This is a great way to make screen videos without having to go through the process of downloading software to your computer. All your videos are stored online, so you can save space on your hard drive.
Part 1: Online Screen Recorder to Record Screen No Download
When you want to record your screen directly on the Internet, you can use Apowersoft Online Screen Recorder; it is an easy-to-use tool and has a low learning curve. You just have to download a small API or launcher which you will use to record and edit your videos online. Apowersoft comes with a host of powerful features which will enhance your videos and also do it in real-time.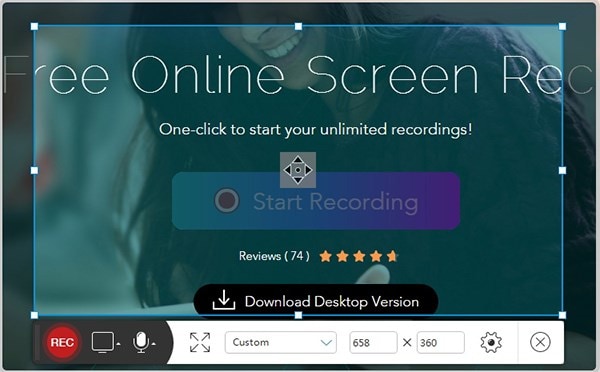 Key Features of Apowersoft Online Screen Recorder
Click a single button to start recording – When you start the API, just go to the Apowersoft website and click on the "Start Recording" button to begin recording your screen.
Several choices for recording your screen – You can simultaneously record audio and video without any lag. You may also add a webcam overlay on your recording if you want viewers to see who is creating the video.
Real-time editing of your video – Most screen recording tools do not have real-time editing tools. If you want to enhance your videos in any way, by use of objects, drawings and interactive content, then you will have to add that later; this is not the case with Apowersoft. You can add these items as you are recording.
Several output formats – This is one of the best screen recording applications if you want your video in several formats. This way, you can upload the video to various sites and also share directly via email.
Online storage – You can save your videos online to save storage space on your computer.
Get the Desktop Screen Recorder from Apowersoft:
A step-by-step guide to using Apowersoft Online Screen Recorder without Downloading
Step 1: Download and install the API
Download and install the API before clicking on the "Record Screen" button. This is the only way that you can access the online video recording and editing tools.
Step 2: Click on "Start Record" to launch the API
Now you can click on the "Start Record" button and wait for the tool to appear on your screen.
Step 3: Define your recording region
Click on the "Record" tab to define which area of your screen will be recorded.
Step 4: Define your audio settings
Click on the "Audio Input" tab and you will get a drop down menu with several audio options for you to choose from. Select that which is best for your purposes.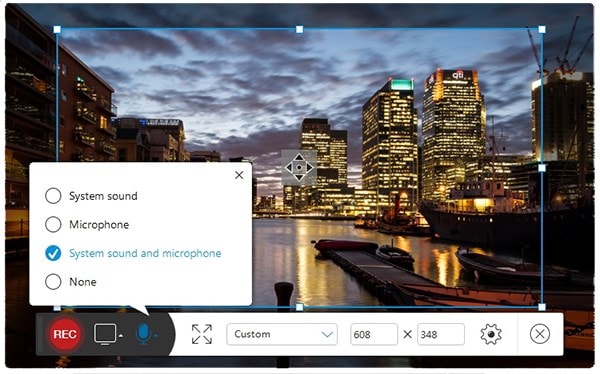 Step 5: Start your recording
Click on the "Start" button and the video will start being recorded. Simply go ahead with the actions that you want to be recorded, and pause when you want to add any special items using the real-time editing tools.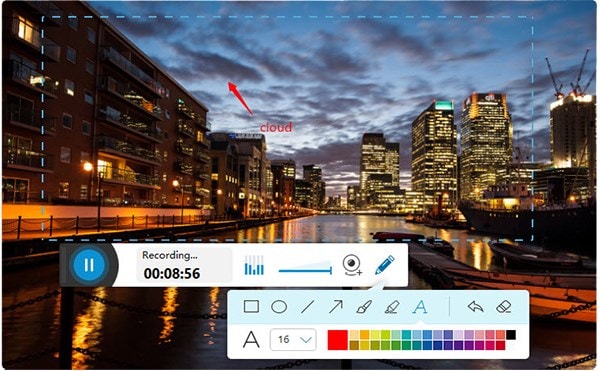 Step 6: Finish your recording and preview it
Click on the "Stop" button to complete your recording. You will be able to save the video at this point, but you may also want to preview it first. By clicking on the "Play" button, you can preview the video that you have just created.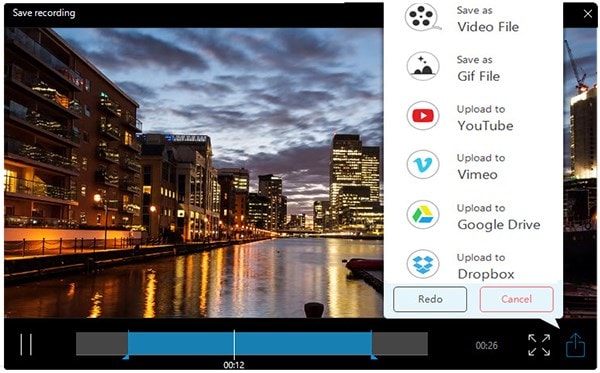 Part 2: Recommend a Desktop Screen Recorder to Record Screen - Aiseesoft Screen Recorder
You may opt not to record your screen using an online application like Apowersoft. Aiseesoft is the best desktop screen recorder that you can get. You will have full control of the recording and all your videos will be safely stored in your hard drive.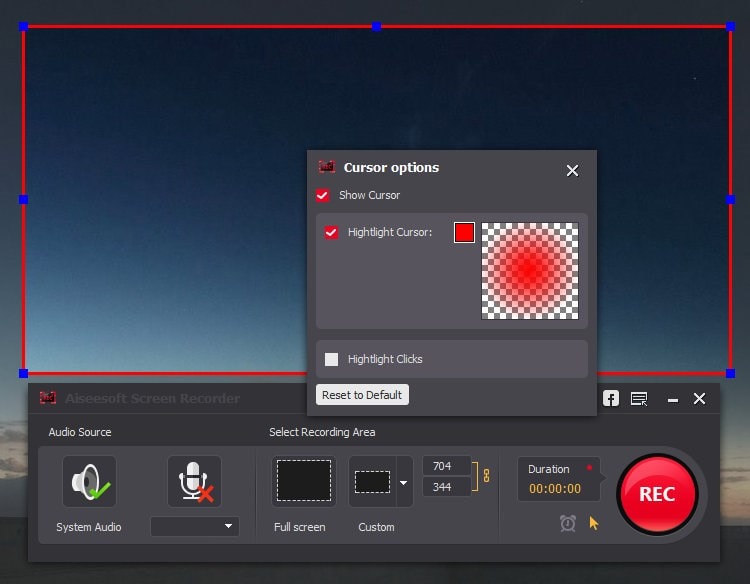 Key Features of Aiseesoft Screen Recorder
Setting your recording region – Simply record your full screen within your browser or application, or select regions that you want to pay particular attention to. Select a region by dragging the mouse across the screen.
High Definition video output – Create clear and crisp videos with this tool, by setting the resolution of the video right from the start.
Ability to record from several sources – Whether you want to record video from your chat application, a video streaming site, or from your screen, Aiseesoft will handle all these tasks with ease.
Flexible audio recording – Use system audio when you want to record from streaming sites. Use the microphone when you want to create video tutorials about the use of certain computer programs. Use both system audio and microphone when you want to record chats and also create video demonstrations of your favorite games.
Record Audio from streaming sites – Now you can record your favorite sessions from your radio station. Simply hit the record button when you are listening to the radio station, and save the recording to your computer. You can listen to this recording at any time in the future.
When you want to save on storage space, it is advisable that you use an online screen recorder such as Apowersoft. This tool gives you the same features as a desktop application and more. You can edit your videos in real-time; a very handy time-saving feature. If you simply want to create screen recordings and store them to your computer, then you can use the Aiseesoft Screen Recorder. It also has a lot of features that ensure that you get professional-quality videos. Using any of these tools ensures that you have videos that will captivate your audience, thereby serving the purpose that you created them for.