Slideshows are a fantastic way of preserving still picture memories while making them entertaining to watch. And there are many online slideshow maker software solutions that one can opt for to create slideshows. The slideshow maker online tools give one the convenience of creating slideshows without having to install any software on your computer. Below are the top 10 slideshow maker free online software helping you to create slideshows online for free.
Part 1: Top 10 Free Online Slideshow Maker
Kizoa is an online slideshow maker that provides a wide range of tools to easily make it possible for one to create a photo slideshow. Kizoa has a lot of unique features that easily make it one of the best solutions available online for making photo slideshows.
Pros:
It has a lot of sleek features
Easy to use user interface.
Cons:
Its free version is limited to 1 GB of file storage.
You have to pay if the slideshow is bigger than your allotted size storage.
---
Comslider is an online photo slideshow maker. It functions by automating the process of creating slide shows by simply automating the slideshow making process. All a user has to do is upload images and select a template of their choice and comSlider does the rest.
Pros:
Easy to use interface
Easy to integrate slide show in websites
Cons:
Is mainly tailored for integration with personal websites, and not for offline viewing.
A lot of its premium options are only available upon payment of a fee.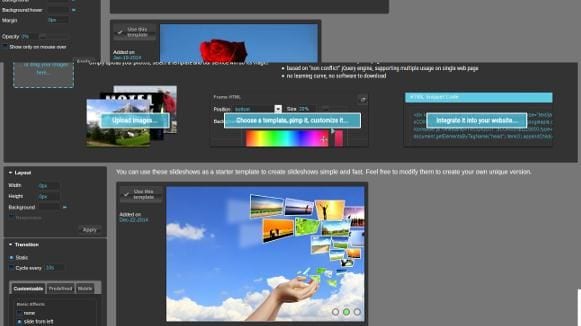 ---
Photosnack is slideshow maker online software that is completely available online. Photosnack lets you build photo slideshows on the web without the need for any extra software resource on the computer.
Pros:
Easy to use interface.
Micropayment options appeals to users who do not use it frequently.
Cons:
It has limited templates.
Very few templates support auto play.
Creates slideshows with watermarks unless you pay.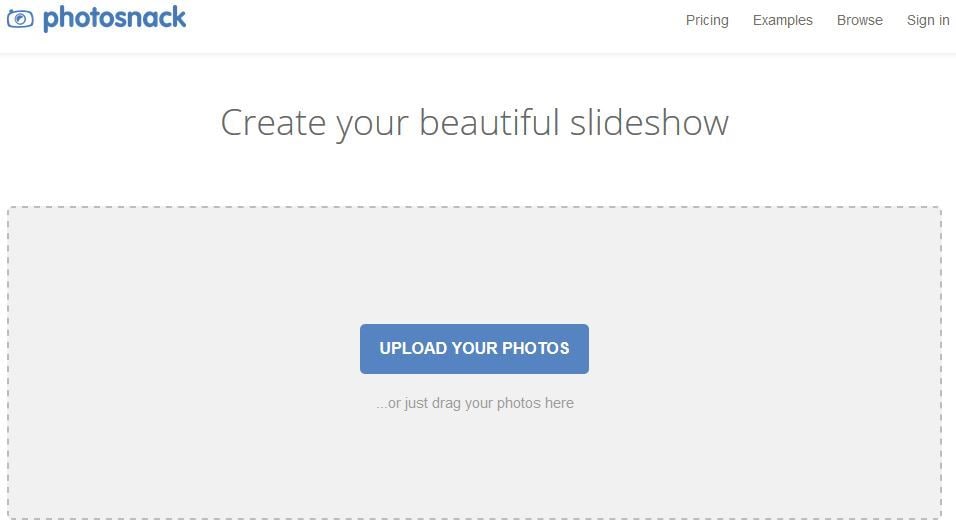 ---
#4. Slideful
Slideful is a completely free online photo slideshow with music that is available for anyone to use. It combines the use of various features and online tools to make it very easy to set up your project, edit your pictures and finish the project.
Pros:
It is completely free to use.
It is easy to use, does not need any prior experience to use it.
Cons:
You can only upload 25 images at a time.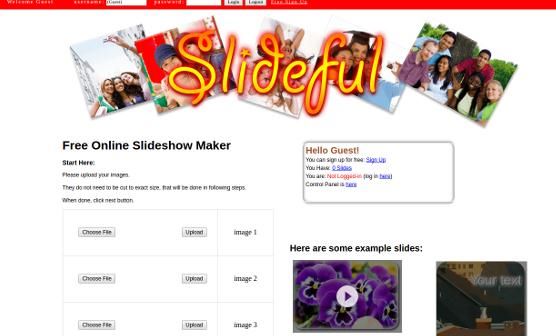 ---
Smilebox is an online image slideshow. It provides slideshow making software courtesy of a free version which has limited features and a premium version which as more features and templates for one to choose from.
Pros:
Friendly and approachable.
Has a large number of templates available.
Easy to save and share slideshows.
Cons:
Is not as easy to use as other slideshow makers.
Many features and templates are not available in the free version.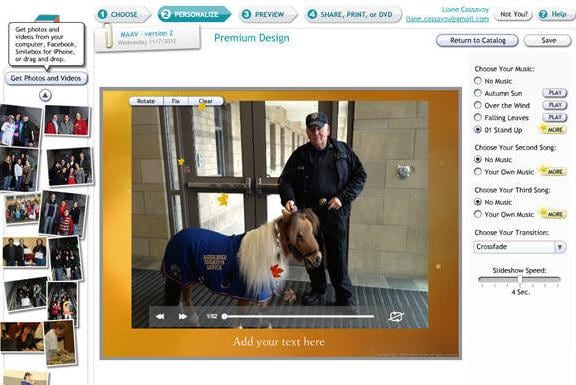 ---
123-slideshow is a completely free online photo slideshow maker with music that creates flash slideshows from a user's image uploads. It relies on the use of templates to customize images and create slideshows from them.
Pros:
Cons:
Limits the number of photos one can use per slideshow to 8, which is a very small number.
The permanent watermark is placed in the slideshow.
It lets you upload files of only JPG and PNG file formats.
It has limited number of templates.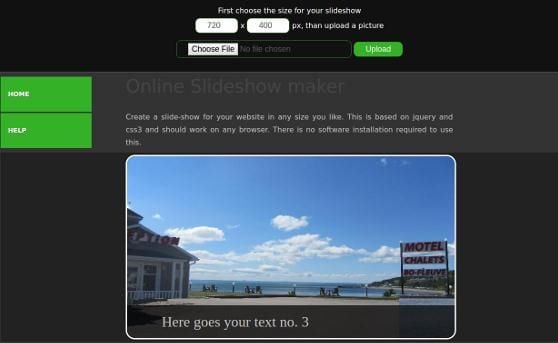 ---
#7. Stupeflix
Stupeflix is an online photo slideshow creator that easily makes it easy to create slide shows and create movies. One can import photos and videos from popular social media sites such as Facebook and Instagram.
Pros:
Is very easy to use.
Has some very stylish themes.
Cons:
Has a limited number of themes.
Some awesome features are only available on the paid options.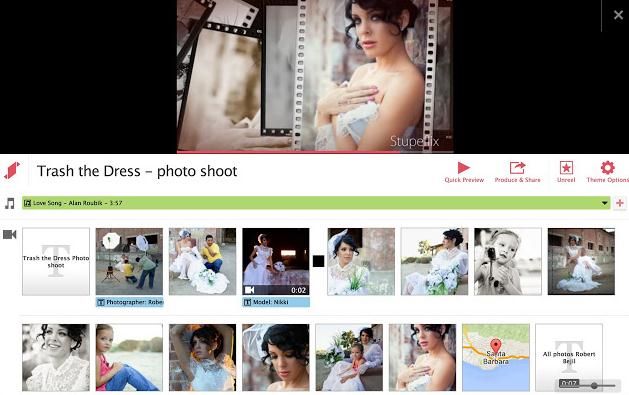 ---
Wow slider is an online slideshow maker that gives the developer the ability to create beautiful slideshows without the need for writing a single line of code. One can easily use their slideshow creation tool which then generates a code which may then be placed in your website to plug in the slideshow into your website.
Pros:
Easy to use drag and drop system.
Includes a live preview area that makes it easy to know what you are creating.
Has a lot of image customization styles.
Cons:
Has very expensive licenses.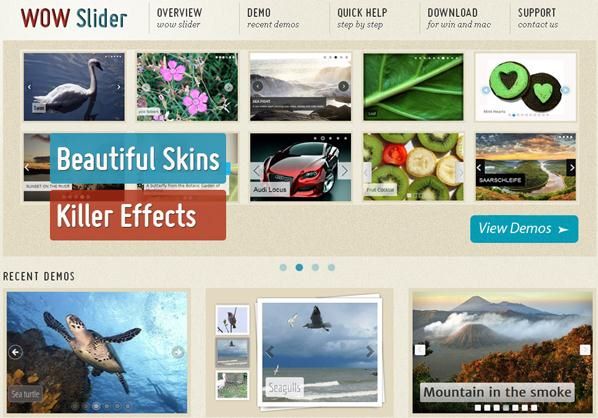 ---
Weebly is an on online slideshow maker that helps one easily create slideshows that can be easily integrated into other websites.
Pros:
Has a free account option.
Has sleek and attractive themes.
Easily generates code to integrate slideshows into a website.
Cons:
Has very few editing capabilities as compared to its competitors.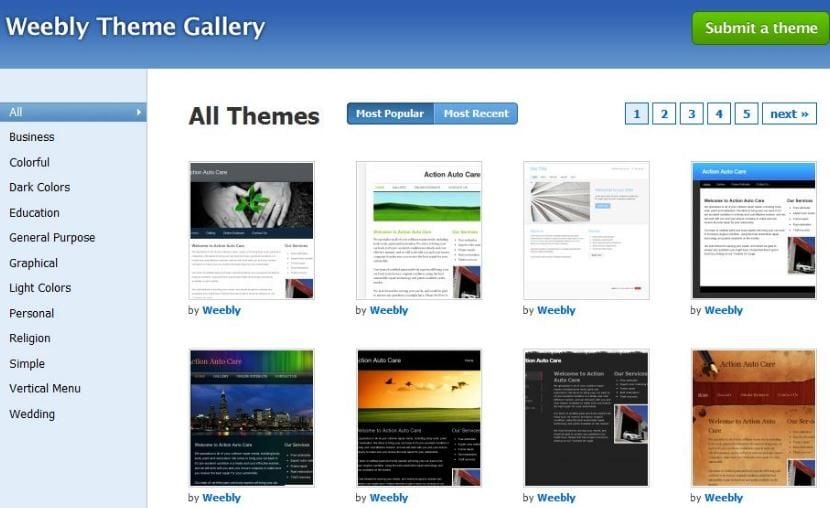 ---
Pholody one of the highly recommended slideshow making websites that makes creation and publishing of slideshows very easy. With pholody, one can easily upload images, create a slideshow and download the file as an mp4 file in 1080p resolution.
Pros:
Is very easy to use.
Has a lot of editing features.
Cons:
Slideshows have a pholody watermark unless they are paid for.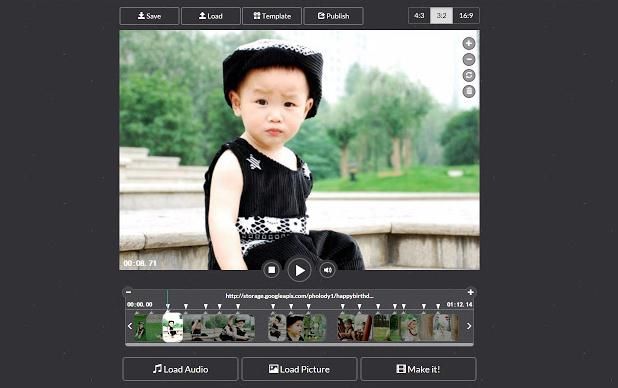 ---
Part 2: Make Photo Slideshow Online? Desktop!
While online slideshow makers provide awesome features to make slideshows, some desktop software solutions provide even better slideshow making solutions which cannot be paralleled with online slideshow makers. One such desktop slideshow maker is Filmora Video Editor. This is a sleek desktop slideshow maker with a ton of awesome features that are bound to make your slideshow making quite a wonderful experience.
Below are Filmora Video Editor's key features:
Pre-audio: this feature is used to play an intro to your audios and videos.
Filter: increase your photos and video's attractiveness using the software's filters.
Repair red eyes: the software helps you easily get rid of red eyes by selecting the portion of the picture you want repaired and repairing it.
Social media sharing: Filmora Video Editor has an integrated social media sharing option that makes it really easy to share your slideshow to popular social media sites and video sharing websites such as Vimeo, YouTube.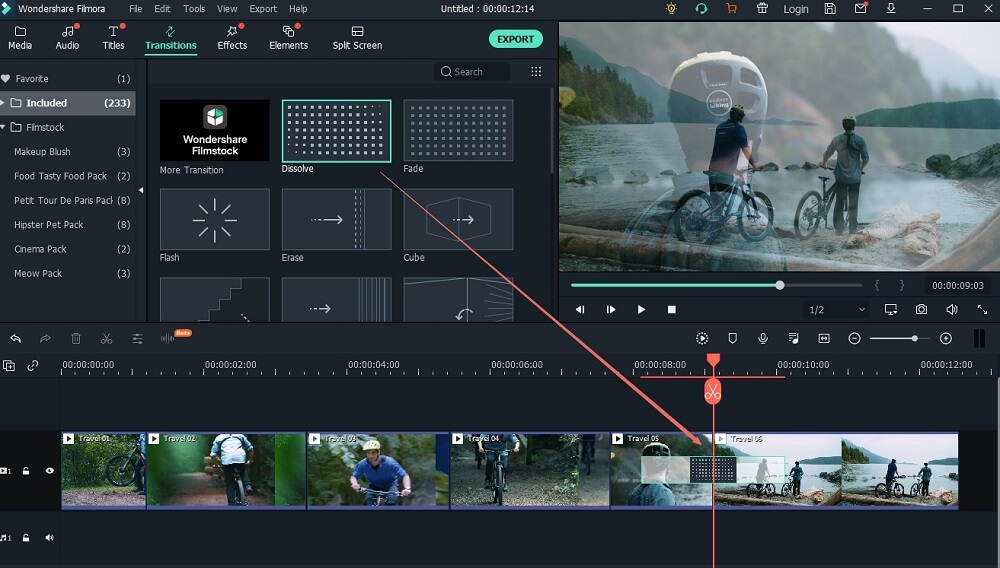 ---