Let's face it, Windows and Mac will never fully get along. Playing WMV (Windows Media Video) on Mac is no execption. So if you're looking to play WMV on a Mac, this article has the four most trusted ways to play WMV video on Mac (Mac OS X Mavericks & Mountain Lion included). Part #1 is the solution through which you can not only play WMV files on Mac but also edit WMV in iMovie, add WMV to iTunes and more, while Part #2 only introduces some free WMV players for Mac that enable you to play WMV on Mac.
Part #1. Convert WMV to Mac Friendly Format for Playback
If just want to open WMV file on Mac, go to Part 2. But this part will tell you how to convert WMV to Mac compatible formats .MOV, so that you can open your WMV files use Mac default player (QuickTime) without downloading other player softwares, and if you also want to manage WMV on iTunes, transfer to iPhone for playback or edit in iMovie, etc. you'd better convert WMV to MOV or other Mac compatible formats for a change using converter software.
iSkysoft Video Converter for Mac is a good choice with its excellent performance in WMV conversion: super fast conversion speed, loss-less video quality and easy to use interface etc. It supports all video conversion on Mac, including convert WMV to MOV, MP4, iTunes, iMovie, etc. See below about how to convert WMV with iSkysoft Video Converter for Mac.
Launch the Video Converter, drag and drop your videos to the app.
Set the output format. There are some optimized presets provided for QuickTime, iPhone, iPad, iPod, iMovie and more. Choose "MOV" as output format.
Click the "Convert" button to start the conversion. For detailed user guide of Video Converter Mac click here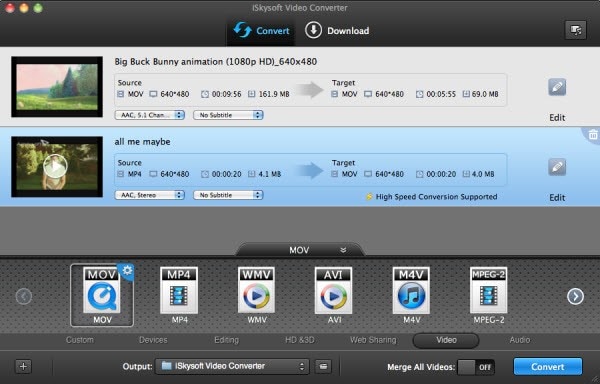 See the video tutorial below:
Part #2. How to Play WMV on Mac (Top 3 Free WMV Players for Mac)
Note: The below part is only to introduce you to 3 free WMV player applications so you can play WMV on Mac. But it does not contain tips on importing WMV videos to iMovie, transferring WMV videos to iTunes library, and how to sync WMV videos to iPhone, etc.
1
VLC Media Player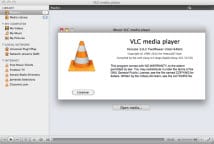 I highly recommend VLC media player, since it is a free player and compatible with Mac OS X. You are free to play your WMV videos on VLC player and make your videos look pretty good on it. This free VLC media player can work with many kinds of video and audio formats, such as MOV, MP4, WMV, AVI, MP3, etc. Also, it can support VCDs, DVDs and Audio CDs as well as streaming protocols. What is more, it supports many kinds of system platforms, such as Mac OS, Windows OS, Linux, Sharp Zaurus, Syllable, BSD, MorphOS, BeOS and Solaris. Anyway, it should be the best choice for playing WMV videos.
2
Windows Media Player 9 for Mac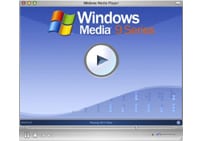 Windows Media Player 9 for Mac supports both streamed and local WMV and WMA files. It is also a free player, but there is no plan to provide upgrade any more.
Normally, this player meets your needs to play WMV files on Mac. However, the discontinue upgrade decision did caused trouble for Mac users. This player supports Apple Mac OS X version 10.5 or later, when it was released in 2003. Some Snow Leopard OS users find it is really a headache to unzip the player 9 download or to get this player to work normally. So if your system does not support this player, turn to other solutions.
3
Flip4Mac Component for Mac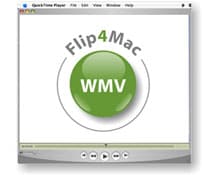 As mentioned above, Microsoft does not have a plan to upgrade windows media player 9, however, Microsoft did offer an alternative for Mac users: Windows Media Components for QuickTime Flip4Mac, which is developed by Telestream. With this QuickTime component, you can play both WMV and WMA files directly using QuickTime Player and watch streamed WMV videos. Also, is a great player for WMV videos.
Part #3. FAQs About Watching WMV on Mac
The following questions are frequently asked by Mac users who has WMV files on their Mac. Are you also facing one of them? See the answers on WMV playback questions.
Question: Why VLC can't play WMV Mac?
Answer: Although VLC includes all common codecs for video files, sometime it will also fail to play some WMV videos. In such cases, first make sure you're using the latest VLC. Secondly, make sure the WMV files are not corrupted. To do so, either try other media player software or try importing WMV to iSkysoft WMV Converter for Mac.
Question: Can all computers play .wmv files?
Answer: Of course NOT. WMV is encoded with Windows Media Video format so you need a media player with WMV decoder included, or your system provides such a decoder. If you're using Windows, you can usually play WMV files without any problem, but if you want to watch WMV video on Mac, you have to install a WMV player or convert WMV to MOV or other Mac-compatible formats first.
Question: How do you play WMV files on MacBook Pro?
The solution for playing on MacBook Pro is the same as that on Mac because MacBook Pro is running Mac OS X. That is to say, you can download a WMV player like VLC or convert WMV to MOV so you can play WMV on Mac, MacBook Pro, iPhone, iPad, iPod, Apple TV, etc.