Do you like shooting video? If so, you probably have a camcorder. It's a must-have to record video. For editing video on Mac, iMovie is a good choice, which makes video editing an funny activity. To edit your video with iMovie, the first thing is to connect your camcorder to your Mac using either a FireWire or USB cable (Mac OS X Yosemite and El Capitan included), and then import footage from the camcorder into iMovie. iMovie makes importing easy. After that, it automatically converts your video into individual clips so you can easily add to the movie project for editing. If you have imported your video to Mac but can't import to iMovie, you may need to convert your video to iMovie compatible format first.
Part 1. How to Import Camcorder Videos to Mac OS X 10.6 or Later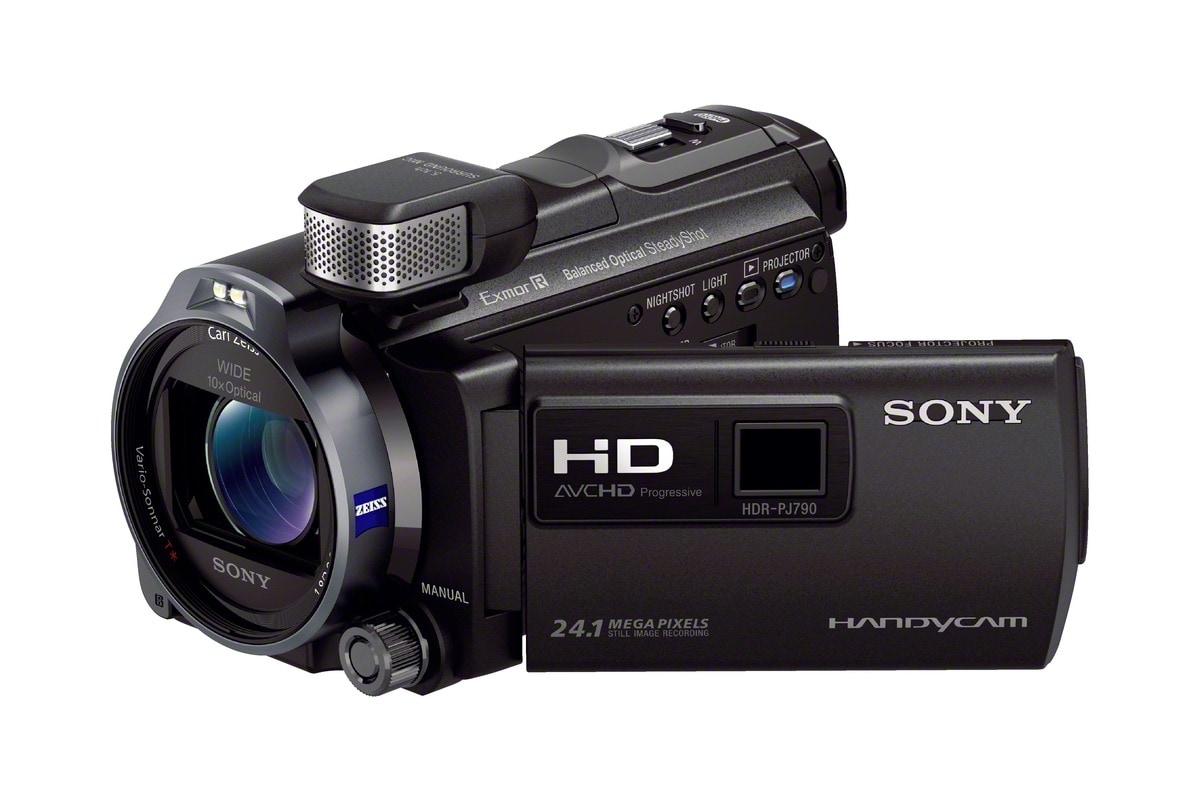 Step 1: Connect your camcorder to Mac machine with cable (1394/FireWire/USB/Wifi).
Step 2: Switch to PC/Computer mode depending on your Camcorder model.
Step 3: iMovie will automatically open the Import window. Or you can open it by File > Import. If DVD Player opens, quit it.
Step 4: Choose the video or select "Import All"(make sure your camcorder's switch is set to "Automatic").
Step 5: If "Manual" is set, you can import some clip to iMovie.
Step 6: If you import from video from tape camcorder (DV/HDV), iMovie will automatically revise tape and import all videos.
Step 7: iMovie will automatically create video thumbnails after imported.
Part 2. Best Tool to Convert Camcorder Videos for Editing on Mac iMovie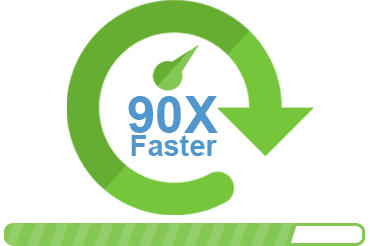 If you're failed to import your camcorder video for editing, ensure it's supported by your video editing software. If not, convert camcorder video to the supported format with a camcorder video converter. Now with iSkysoft iMedia Converter Deluxe for Mac, you can easily convert camcorder video to iMovie within 3 steps.
Directly convert camcorder videos to editing tool supported format.
Convert camcorder videos to various video or audio formats as you wish.
Burn camcorder videos to DVD if you want.
Compatible with Mac OS X 10.6 or later (including 10.11 El Capitan).
people have downloaded it
How to Convert Camcorder Video for Editing with iSkysoft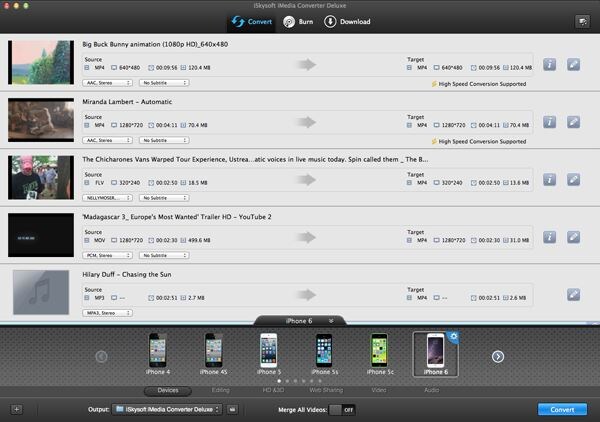 Step 1. Import your camcorder video
To start with, you should import your camcorder videos with this program with drag and drop method. Alternatively, you can achieve this by going to "File" > "Load Media Files".

Step 2. Select Output Format
After loading your camcorder video files, please check the format list on the bottom and then go the "Editing" option. Here you need to select "iMovie".
Step 3. Convert Video as You Wish
Click "Convert" and sit back. The conversion will complete in minutes.
Useful Tips to Import Camcorder Videos
1. iMovie automatically detects your camcorder
iMovie will detect whether a camcorder is connected. When you have your camcorder connected with a cable, but is prompted "No Camera Attached", ensure your camera is powered on and re-connect your camcorder to your computer properly via a FireWire or USB cable. Also make sure your camcorder is set to VCR, VTR, or Play mode. Also click the Connection Help button for more suggestions.
2. iMovie supports different video formats
iMovie only compatible with limited video formats. For importing video from your camcorder, choose between DV, DV Widescreen, HDV 1080i, and HDV 720i. If you will add MPEG-4 files from your PDA or phone, select MPEG-4. If your cam video is incompatible with iMovie, read this tutorial: How to Import Camera Video to iMovie (iMovie 11 included).
3. Import video as one clip (iMovie HD, iMovie '09)
Rather than importing your video as separate clips, you can set iMovie to import your MTS video as a single clip. This may be very useful if you're importing a movie that you've already edited and you just want to make a minor change. Do this: from the iMovie menu, choose Preferences, click Import, and then deselect the "Start a new clip at each scene break" option.
4. Make an HD video with iMovie
HD camcorders store more pixels than a standard camcorder, letting you record high quality video footage. iMovie supports importing and editing video from HD camcorders (HDV 1080i or 720p). But you decide whether to import HD camcorder video, or just large video. To make this settings, go to iMovie > Preferences > Video.
5. Import video to Mac before importing to iMovie
Many digital still cameras, PDAs, and mobile phones let you record videos in the MPEG-4 format, a standard compression that is used to significantly reduce the file size of video. While iMovie doesn't know how to import video from these devices directly. Therefore, you can copy them to your Mac first and then drag them into the iMovie Clips pane from Finder or import them using Import from the "File" menu.
6. Using video from your connected or built-in iSight camera
It's a good idea to use your iSight camera to record video directly into your iMovie project. To doso, connect your iSight camera to the FireWire port of your Mac and click the Record button to start recording. If you have more than one camcorder connected, such as an iSight and a camcorder, or an built-in iSight with iMac, you need choose iSight from the pop-up menu that appears when you switch to camera mode.
7. Monitor free disk space remaining on your Mac (iMovie HD, iMovie '09)
Digital video clips may consume a large amount of hard disk space. Generally, 5 minutes of DV footage uses approximately 1GB of space. The same amount of HD video can occupy between 2GB to 4GB, depending on codec and resolution. To save hard disk space, import and edit your video in segments instead of editing all at one go. Through the monitor located in the lower-right corner of the iMovie window, you're able to see how much space remaining on your Mac's hard drive.