I'm looking for screen recording software for YouTube, who can help?
Sometimes you might want to record just a small part of maybe a movie or a clip found on YouTube. A YouTube downloader will not help you so much in such situation, though. YouTube screen recording software will help you achieve such a goal. You are probably wondering where to get a recording software. You really need some help with getting one for yourself and probably wondering where to get that help. Well, do not worry as you have come to the right place. Read on to get what you want.
Free or Paid YouTube Screen Recorder
#1. Aiseesoft Screen Recorder
Aiseesoft Screen Recorder is a brilliant app that you can use to record any video and audio that you are streaming from YouTube. This display recorder can also record webcam videos, games, and even online videos. The app comes with an HD video encoding technology that will allow you to track your operations.
Pros:
It can record online videos and audio from YouTube and other sources.
It produces high-quality screen records.
It is simple and easy to use.
Pros:
It only works on Windows OS but not Mac OS.
Price:
$39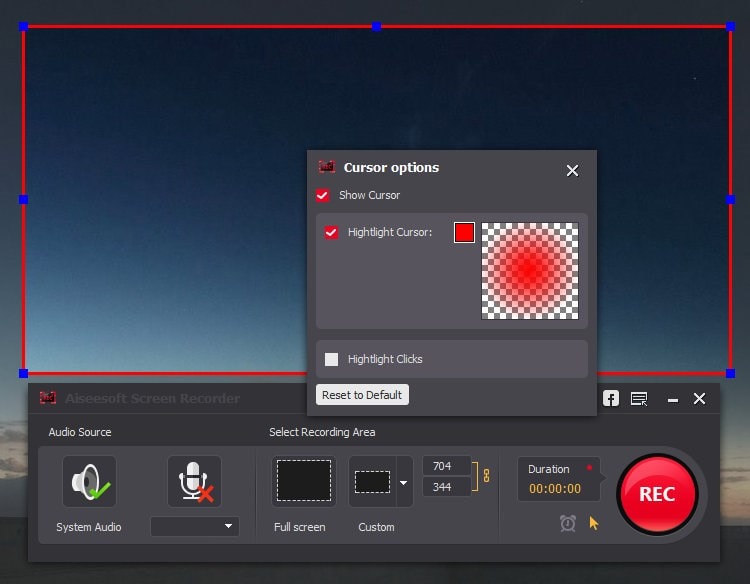 #2. Apowersoft Screen Recorder
Apowersoft Screen Recorder is well known for its ability to record quality screencasts. It also provides you with the option of recording system audio as well as mic audio. With just a simple click, you can customize your YouTube screen recordings to either full screen or a specific part of the YouTube site.
Pros:
It has a software converter feature which allows you to convert your videos to 3GP, WMV, AVI, HTML5 or others.
It allows automatic trigger of recordings based on your task schedule.
It can record real-time videos and audio.
Pros:
It doesn't have built-in video browser.
Price:
$39.95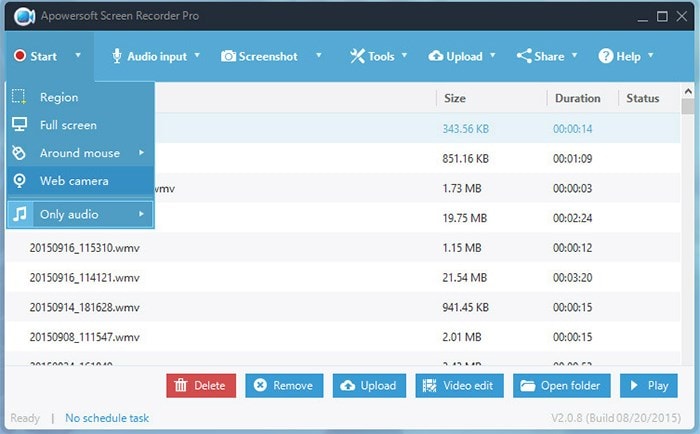 Ezvid Screen Recorder is a smart YouTube recorder that you can use to record your screen. It allows you to record very clear videos and be to upload them back to YouTube. This app has an inbuilt video editor. With this editor, you can split the recordings and be able to add text between two clips. In this manner, it will create some slideshow effects on your recordings.
Pros:
It has an in-built video editor.
It allows you to upload your recordings to YouTube.
Pros:
It lacks a means of exporting the video that has been recorded.
Price:
Free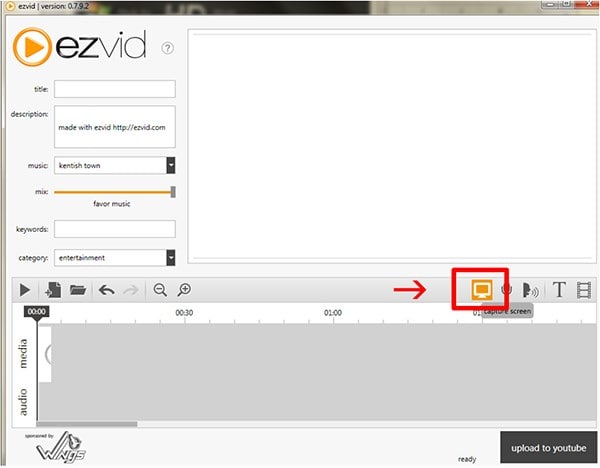 #4. SmartPixel
SmartPixel Screen Recorder has been designed such that it can record anything that is displayed on your computer's screen. This app is said to be using use some advanced video compression technology. This explains it ability to create high-quality screen recordings that will play smoothly and seamlessly that you won't even realize that you are watching YouTube videos.
Pros:
This app optimizes disk space.
Provides high-density videos.
This app features some post editing tools for adding, merging, dubbing.
Pros:
Lacks multilingual version.
Price:
Free
If you are looking for a screen recorder that can capture YouTube screen, a small region, or any window that is open on your desktop, the BSR Screen Recorder is the great app for you. This app will also allow you to record your games, webcam sessions, YouTube streaming videos, and audio.
Pros:
Allows you to add subtitles and annotations.
Can record from 5 monitors.
Price:
$49.95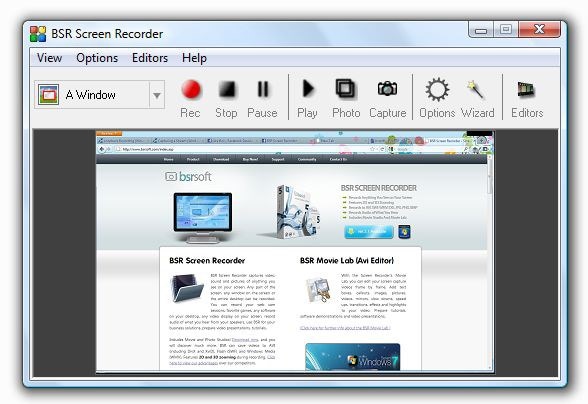 #6. ScreenFlow
ScreenFlow is another great YouTube screen recorder that allows you to record YouTube videos or screen. You can capture the whole desktop, some part of the screen, system audio and mic audio, as well as webcam simultaneously. It also allows you to edit and even share your recordings in social media.
Pros:
Offers room for editing once you finish recording.
It can save the recording in a variety of file formats.
Pros:
The free version will create watermarked videos.
Price:
$99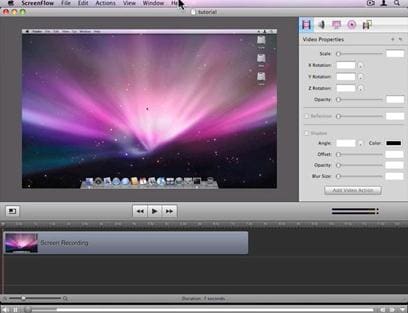 #7. Icecream Screen Recorder
Icecream Screen Recorder is a screen recording tool that was specifically designed for Windows OS. It can record YouTube screen, as well as capture microphone audio. It can also record any external audio if you want them in the recording.
Pros:
It is easy to use.
It can save audio in several formats such as WAV, AAC, MP4, and MP3.
Pros:
It lacks editing features.
Price:
$29.95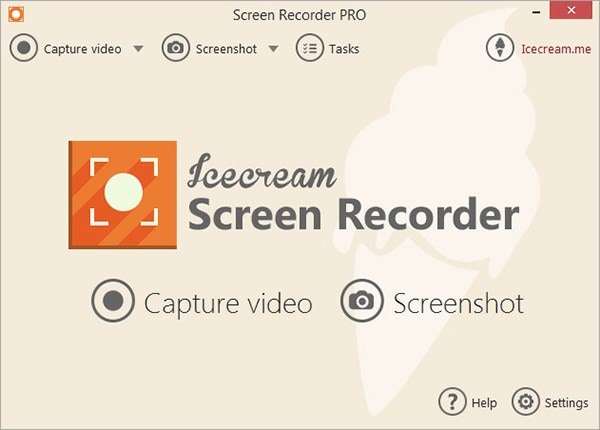 #8. TinyTake
TinyTake is another brilliant YouTube screen recorder in the market. With this app, you can record your screen, add some annotations and even share the recording on social media platforms. It is one of the best free screen recording software that you can have and has been designed for both Microsoft Window and Mac.
Pros:
It is free.
It is simple to use.
Pros:
Price:
Free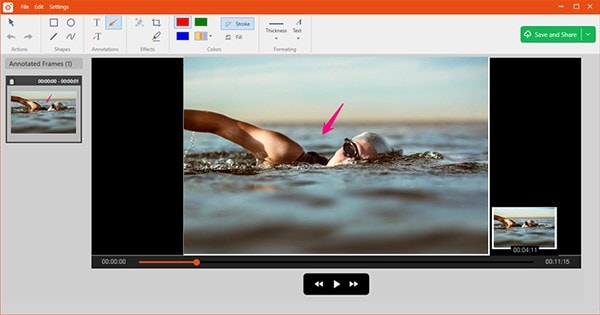 #9. Camtasia
Camtasia is a premium YouTube screen recorder from TechSmith. This app makes it simple to capture as well as edit recordings. This app has versions available for both Windows and Mac. It is very fast and has some great features including cross-platform screen recording. It can also integrate very well with Google Drive.
Pros:
It has great editing features such as scrolling texts and callouts.
It integrates well with Google Drive and TechSmith Fuse.
Pros:
You can't create videos for commercial purposes using the free Demo version.
Price:
$299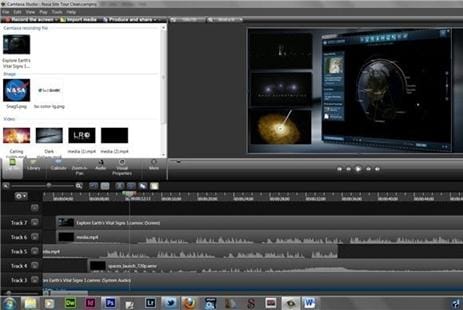 #10. iSpring Cam
Completing our top ten YouTube recorder list is iSpring Cam. Any Windows user can use it to record screencast without any hassle. This app comes with a number of editing features that allows you to apply audio effects to yours video, remove background effects and also remove video fragments.
Pros:
It can capture system, voice and mouse sounds.
It has editing tools that you can use to edit your videos and audio.
Price:
$97