When looking for a fantastic screen recorder to create game demonstrations, you need those that can give high-resolution video, provide you with several audio recording options, among many other features. There are many recorders on the Internet, but you need only the best in order to produce professional video presentations. We have done the hard part and bring you a list of the top 10 game screen recorder software tools for you to use in creating your awesome videos.
Gaming Screen Recorder
#1. Aiseesoft Screen Recorder
A simple yet powerful screen recording tool. Record your screen or region, and even add a webcam overlay.
Pros:
This is perfectly suited for recording game screens, and is actually used a lot by Minecraft players.
Cons:
Video output in .WMV for only and one cannot edit the video.
Supported OS:
Windows 10, Windows 8, Windows 7, Windows Vista
Price:
$39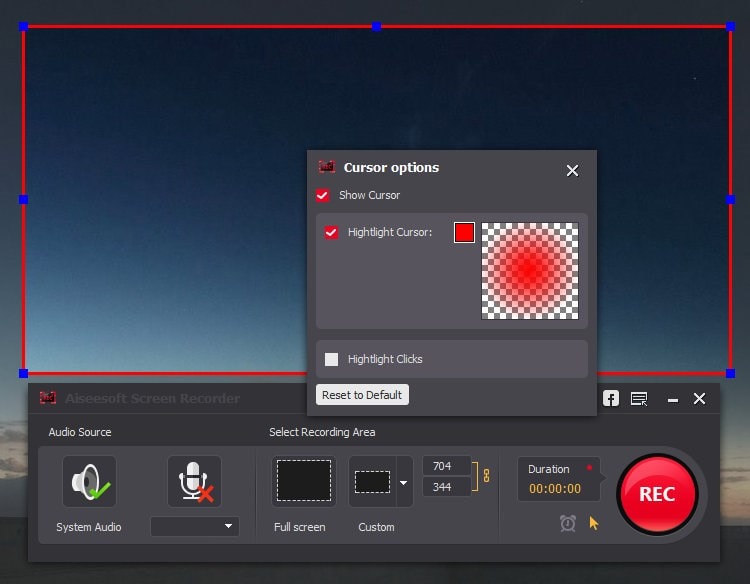 #2. Apowersoft Screen Recorder
A game screen recorder with a lot of advanced features, such as real-time editing. In addition, it provides free online tool, and you cam download the API to create your videos from your desktop.
Pros:
Ability to output video in several formats for global distribution. You can send your video directly to YouTube, Vimeo, DropBox, Google Drive and many more.
Cons:
May sometimes have recording problems if you do not have a great Internet connection, or conflict with your Firewall settings.
Supported OS:
Windows, Mac
Price:
$39.95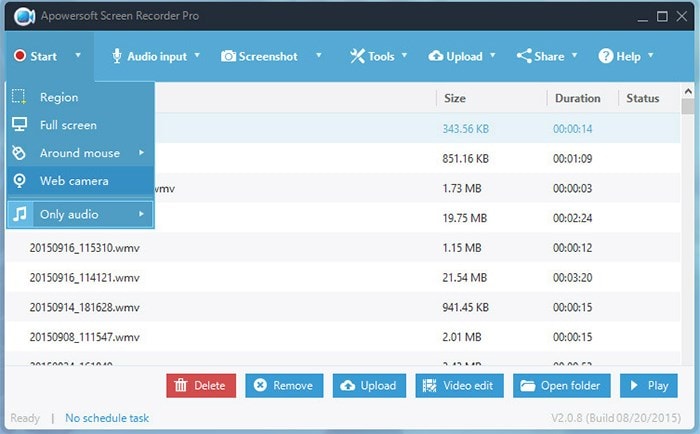 Easy to use, since the default settings give you high quality video at the click of a button. You can record from a wide range of sources making it a one-stop screen recording tool.
Pros:
It compresses your video as it records and this ensures that there is no lag in your recording. It is light on system resources.
Cons:
It may need a hardware accelerator from Bandicam in order to properly record game sessions without lag.
Supported OS:
Windows
Price:
$39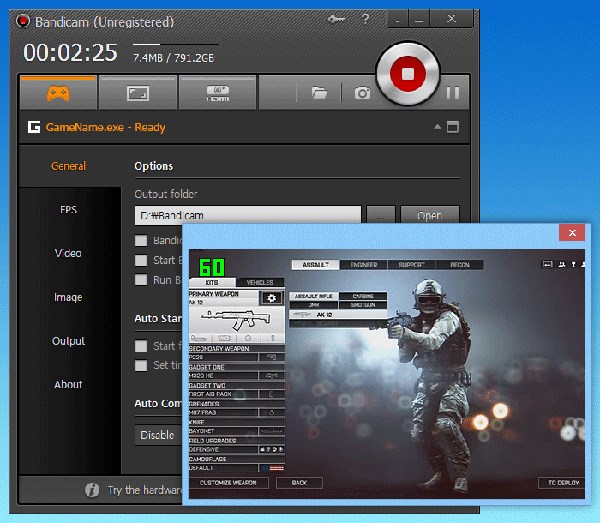 #4. SmartPixel
A great, easy-to-use game screen recorder for Windows and Android. You can save your video in a wide variety of formats.
Pros:
Easily record and edit your videos at the same time. You can also send to social media platforms with a single click of a button.
Cons:
Can be heavy on system resources and is difficult to uninstall.
Supported OS:
Windows, Android
Price:
Free
A powerful game screen recorder that allows you to send video to a website directly, for streaming.
Pros:
It is a light game screen recording tool so there will be no lag in performance. You control the download of the video you have created, by distributing it in streaming format.
Cons:
It can be a bit confusing to use, especially for new users.
Supported OS:
Windows
Price:
$39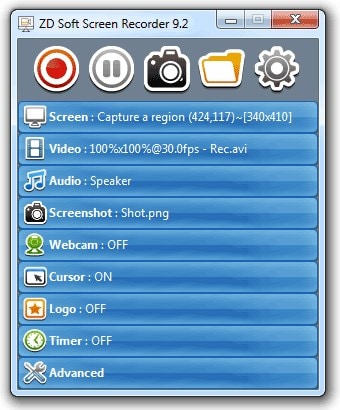 #6. Fraps
This is touted as the go-to solution for game players. You get to see the frame rate and resolution of your video while you are recording.
Pros:
You can set intervals for taking screen shots of your screen. This is great when you want to create a written tutorial to go with the video. You can also set the frame rate as an overlay on your video.
Cons:
Limited screen recording options and poor customer support.
Supported OS:
Windows
Price:
$37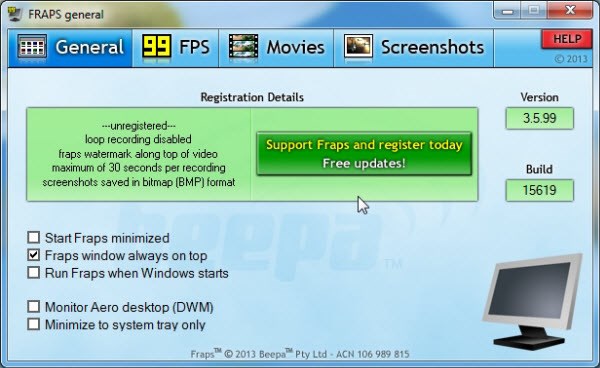 This is a game screen recorder that is easy to use; you can also edit your screen as you go along.
Pros:
You can easily edit the video as you are recording it rather than wait to edit at the end. It also allows you to add watermarks and titles.
Cons:
The tool can be confusing considering the high number of items on its user interface. It also uses a lot of system resources and this may introduce lags in your video capture.
Supported OS:
Windows, Mac
Price:
$29.95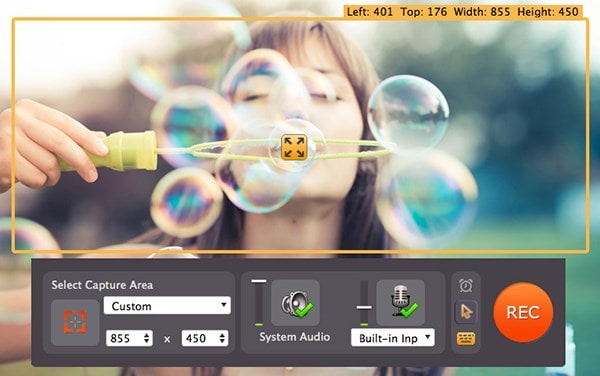 A fantastic screen recorder that does not use up a lot of system resources. You can output the video to Flash and .EXE files, among many other video formats.
Pros:
Light on system resources despite the powerful features that come bundled within. Take snapshots for a written tutorial to accompany your video.
Pros:
There are issues with the audio recording. Sometimes it is choppy and can even be excluded in totality.
Supported OS:
Windows
Price:
$49.95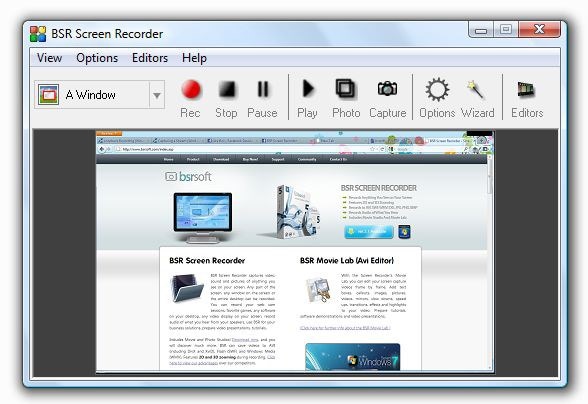 #9. Litecam HD
This is another popular game screen recorder which records all activity on your screen; this includes mouse cursor movements.
Pros:
Great for capturing fast moving video since it is light on system resources.
Cons:
A watermark during the trial period.
Supported OS:
Windows
Price:
$38.00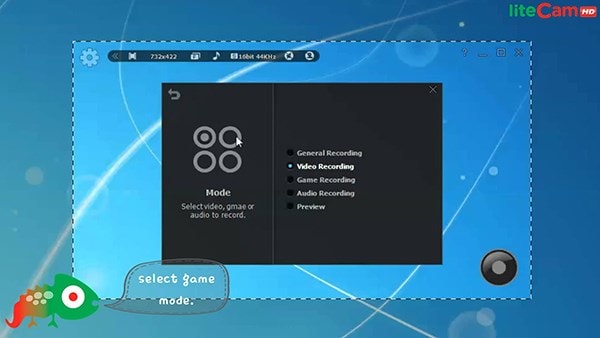 #10. CamStudio Screen Recorder
One of the most renowned game screen recorders of all time. The tool is free for life and has powerful features, thus making it one of the best.
Pros:
Has a simple user interface making it easy to use, even for novice game players who want to show their new skills.
Cons:
If you want advanced game recording options, you will have to upgrade to the premium version. It also does not allow editing of your video.
Supported OS:
Windows, Mac
Price:
Free