Videos capture events and memories most vividly. In case you have a collection of videos, they are best stored in DVDs instead of just lying in your computers where they could be corrupted and go forever.
DVD creator software will assist you to create DVDs for easy viewing and storing. Choose the appropriate system and enjoy a wide variety of features as well as functions. Here are the top 10 free DVD creator for windows 10:
Top 10 Free DVD Maker for Windows 10
#1. DVD Creator
iSkysoft DVD Creator for Windows , the best DVD creator, is uniquely designed to burn the DVDs from ordinary video and audio files in minutes with any type of DVD menus so as to fit your special requirements on the themes. It has plenty of custom DVD templates with which you can personalize your video. Additionally, using this software, you can create a photo show with your favorite background music.
Below is a list of the main features of the DVD Creator software
Newly designed user-friendly interface.
1-click quick burner preset to shorten the burning time.
Provides plenty of free menu templates for creating DVDs.
Edits videos before burning them with its built-in editor.
Burns DVD from any audio or video formats.
Imports photo for making slideshows and then burns to DVDs.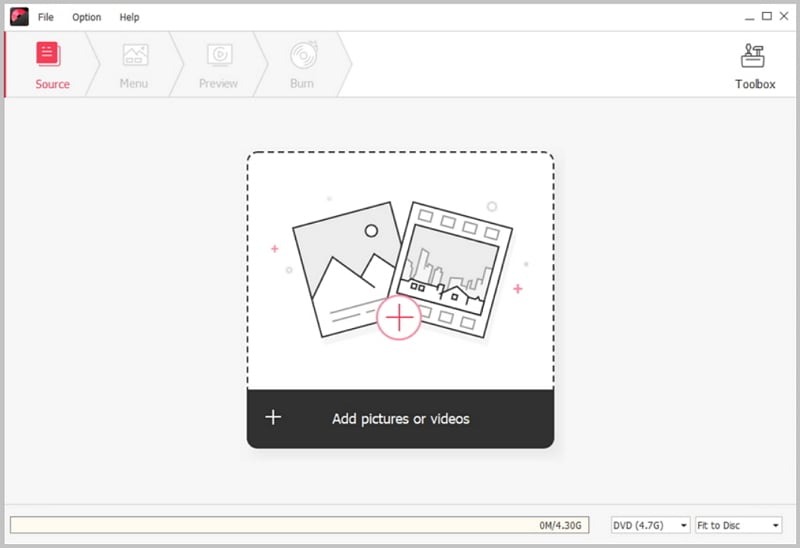 ---
#2. Sothink DVD Movie Maker
Sothink DVD Maker converts your movie files into DVD format and burns them to discs so that the movies can be viewed on various DVD players. Its interface is very simple and attractive. This software also has some editing features. It supports adding multiple files in batch as well as conversion of several major formats. The size of this software is very small (about 159 KB).
Pros:
Easy to Use.
Allows one to create DVDs from all major formats at a good speed.
It has a trimming option.
Cons:
It does not have many configuration options.
It only has online help service and no user manual.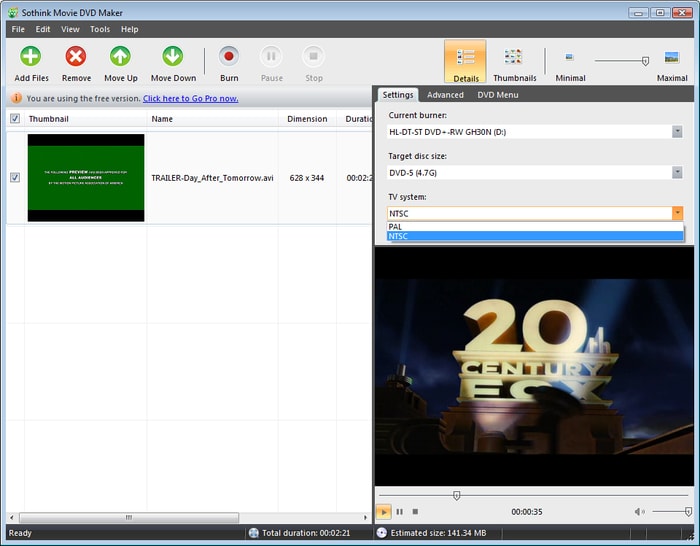 #3. Windows DVD Maker
This is a Microsoft product for users of windows which gives a lot of premium features for editing and creating beautiful video DVDs. It has a lot of templates that enhance homemade videos to professional Hollywood movies like DVDs. The Windows DVD maker also gives complete features that create DVDs with videos and images together. The videos and images can be arranged as per by user's need.
Pros:
It has the ability of burning a DVD in multiple sessions.
It also has the function of erasing contents in a DVD or CD.
Cons:
Occasionally it burns poor quality DVDs. It has various bugs which have to be addressed.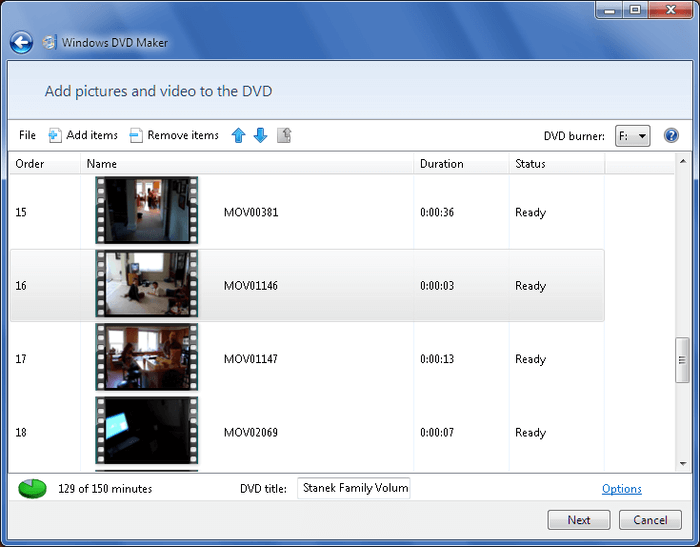 #4. DeVeDe
DeVeDe is a free DVD creator which helps users in converting open-source videos to DVDs. Its platform lets users to take any video in all formats and converts it to one of the media types which support DVD images and eventually prompts the users to burn it onto a DVD.
Pros:
The ability to enable users to preview some videos with specific settings.
It also has an option in its menu that allows users to see the documentation.
Cons:
The DVD creator is only compatible with very few operating systems including windows 10.
Its options aren't adequate for professional uses.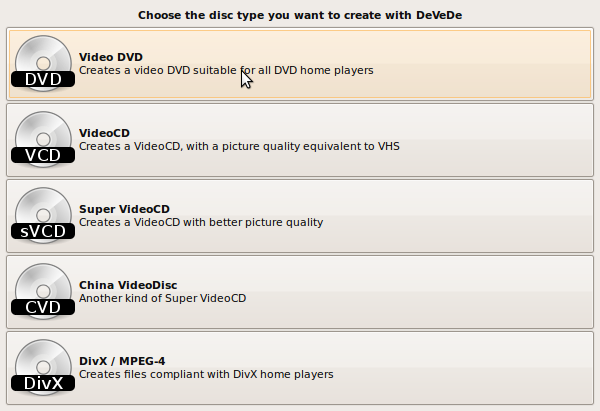 #5. GMT DVD Maker
GMT DVD maker is a program which is compatible with windows operating system. It's simple yet functional software which can burn broad arrays of various file types onto DVDs. It provides the facilities of letting you burn hybrid DVDs which have both the cue and bin files.
Pros:
It has a wide range of media and file types which the application is able to burn.
It also facilitates burning of the Dreamcast CDs just by deselecting the advanced option of Burning multi-sessions.
Cons:
It has limited Preferences' option which can only look for the updates.
It is also ridden with several bugs which need to be addressed.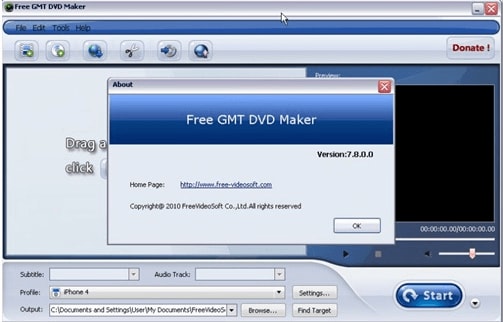 #6. VobBlanker
This is a free tool that edits DVDs which comes compatible with the Windows operating system. The tool is normally employed to replace, strip, blank and then cut titles from the media files. The software also works equally on the individual cells or even program chains. It also comes handy when you need to blank, delete or preview menu options in the DVDs.
Pros:
This tool can be used so as to specially handle the VOB files.
It is a vital ingredient in groups of DVD copying tools.
Cons:
VobBlanker is only compatible with a few versions of Windows operating systems.
The software is specifically an editing tool for the VOB files and thus it has limited usage.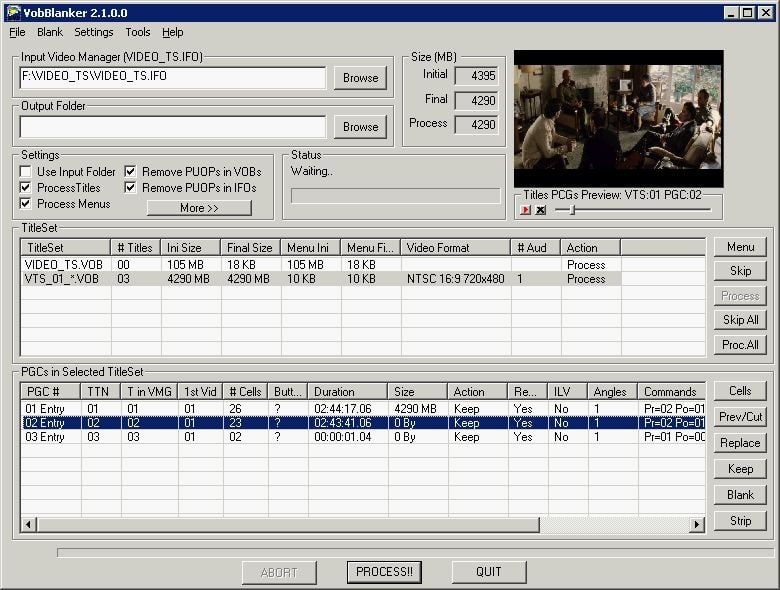 #7. Avi2DVD
This is a free tool which is compatible with Windows operating systems. It enables users to convert media files of different formats such as Mkv, Avi, Mp4, Wmv, Ogm to formats such as Vcd, DVD or Svcd. It also has a simple interface which is preferred by a lot of users when it comes to the conversion of various media files to DVDs.
Pros:
It has the ability of accepting files with several audio-streams and a maximum of 3 external subtitles.
The quality of its videos is high definition be it an avi, mkv or mp4 file.
Cons:
The encoding process isn't simple.
The functional efficiency of this tool can also be unstable.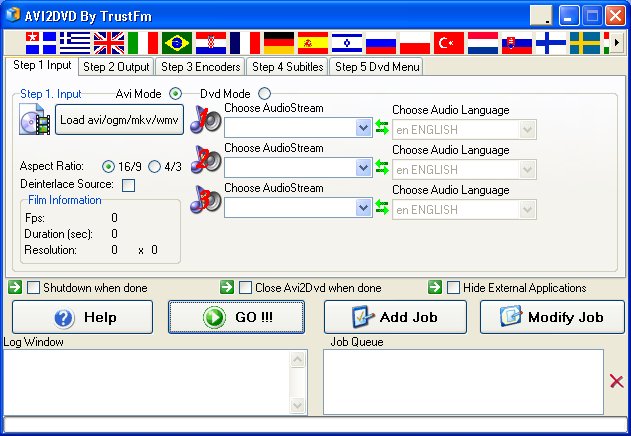 #8. CDBurnerXP
This is a free software which can help in burning DVDs or CDs that include even the latest formats of Blue-Ray and HD-DVDs. In addition, it has the ability to create and also burn ISOs. It also has a handy Multilanguage interface.
Pros:
It can burn the audio-CDs without even leavings gaps between tracks.
It can make DVDs which can be booted later.
Cons:
It's not up to the tasks of verification after it has burned DVDs.
The interface can also be complicated for the people who use file managers.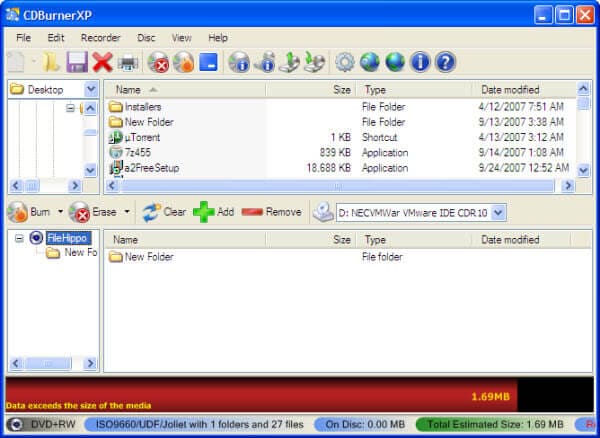 #9. WinX DVD Author
A premium DVD maker that's free to download yet it gives all features that a professional user needs to edit videos and images so as to create presentable DVDs. This is a free DVD maker which can convert several Video formats to suitable DVD formats. You can also add subtitles and chapters to his/her video using this tool. It also creates high quality 4.3 G in less than one hour which is faster as compared to other windows DVD Creators.
Pros:
The creation and burning of DVD videos using individual menus makes it interactive.
You can be able to pick from the preset lists of menu templates or even design their own unique DVD menu.
Cons:
It can provide roundabout processes to burn DVDs by creation of an ISO.
It can also prompt for a codec which isn't available with the silent videos and thus refuses to burn them.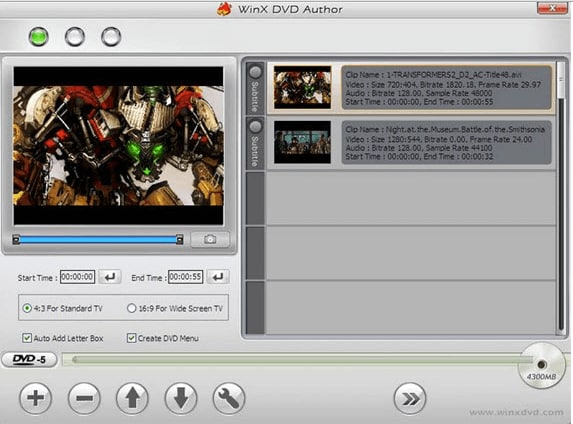 #10. DVD Flick
DVD Flick is a DVD creating application which is compatible with Windows OS. Its functions include the ability of being able to burn several video files which are stored in your system's hard drive. Moreover, this DVD creator lets the users add audio tracks, subtitles and a menu for the ease of creating DVDs.
Pros:
The software supports burning of over 45 different file formats.
It also has user-friendly interfaces.
Cons:
The software uses up a huge amount of the processor's power while burning DVDs.
The menu options can also be inadequate and inconsistent.