Incorporating 3D technology into your home theater adds incomparable value to your entertainment needs considering the fact that it manipulates the depth of field of movies, thus giving them amazing interactive features. The only problem is that such technology is typically found in Blu-ray discs and is not available to traditional DVD players and, therefore, if you don't have a 3D Blu-ray DVD player you will be locked out of the fun. The good news is that there are several 3D DVD Blu-ray player options in the market. This article examines five of the best.
Top 5 Best Blu Ray 3D DVD Players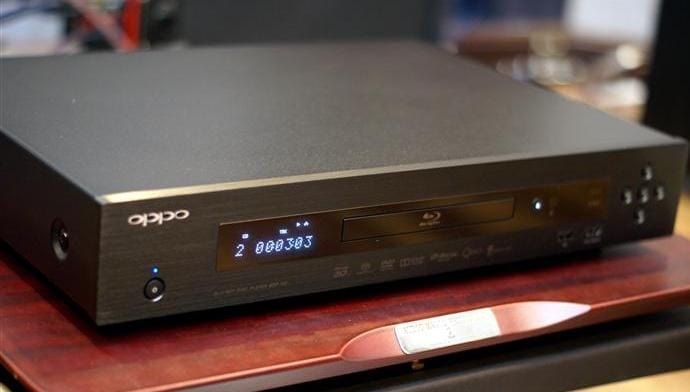 This is one of the few Blu-ray 3D DVD players that are almost flawless in every aspect. Fitted with 3 USB ports, this player weighs 10.8 pounds, measures 3.1 inches high and has a boot speed of 15.6 seconds. It boasts of Darbee Visual Presence – a video technology that adds realism and depth to movies and games. In addition to that, the player also upscales videos to the 4K resolution (particularly for ultra-high definition screens) and has the capacity to convert 2D videos to 3D and vice-versa. An added advantage of purchasing this 3D Blu-ray DVD player is that you get to enjoy media streaming thanks to its built-in apps that support both Wi-Fi and Ethernet connections. That means you can watch a variety of content from online TV carriers or play your favorite online games all in 3D and very high definition.
Price: $499.00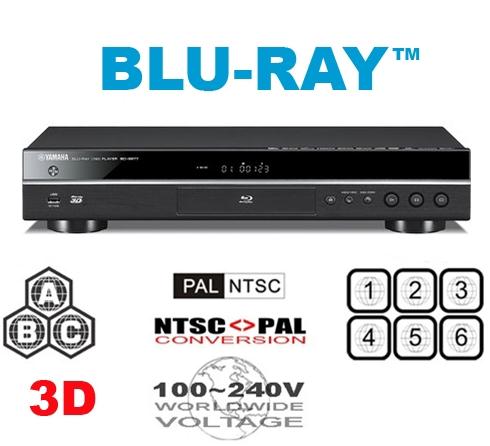 Coming in second is the Yamaha BD-S677. This 3D DVD Blu-ray player is guaranteed to add excellence to your home theater thanks to its unmatched performance in audio. In more precise terms, the player employs an array of audio technologies that include SACDs, Dolby TrueHD and DTS-HD Master Audio. That should not come as a surprise since Yamaha is a renowned instrument manufacturer. If you like online content then you will like the S677 because it comes with built-in streaming capabilities. The only problem is that it does not support Netflix and Hulu Plus content and that sort of limits your entertainment options. However, it definitely scores extra points owing to its ability to sync with your smartphone and convert it into a remote control.
Price: $329.95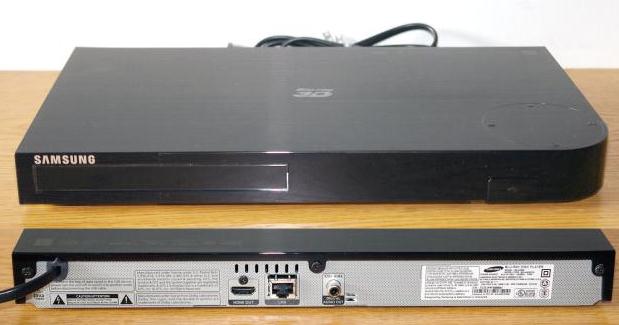 At 1.6 inches high and a weight of 1.1 pounds, this Blu ray DVD player for 3D is one of the smallest and lightest in the market today. Its performance is equally competitive as it comes with a variety of built-in apps from Samsung and takes a mere 5.6 seconds to boot. It supports 24p playback as well as deep color and also features Dolby TrueHD audio standards. Contrary to the OPPO BDP-103, the H5900 neither supports 4K playback nor has the capacity to convert 2D content into 3D and vice-versa. However, it can stream online content from TV carriers like Netflix and can also download videos and audios using its built-in Opera's app store.
Price: $105.00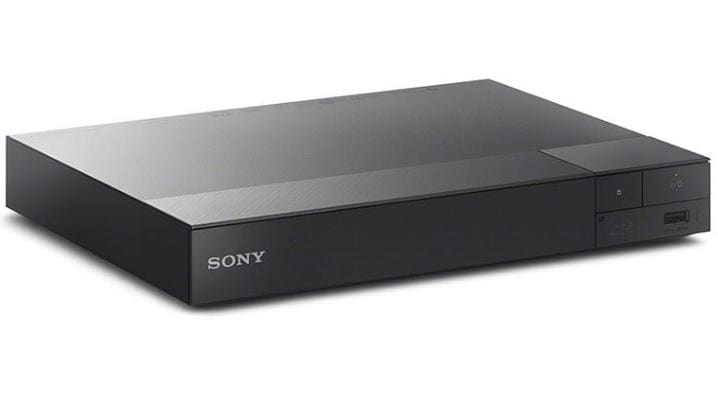 Sony has a reputation for making high-quality electronics and this 3D Blu-ray DVD player is no exception. It features 1 USB port, game consoles (it can support a variety of games including PlayStation), high quality video and outstanding audio output. One of its major selling points is the fact that you can adjust conversion levels using the remote control. By extension, that allows you to determine the most appropriate depth of field for a movie or game. That means you can use it to convert a 2D movie to a 3D one. Furthermore, you can upscale video content to 4K if you have a HDTV. The player also comes with Wi-Fi support and an Ethernet port for internet connectivity.
Price: $179.99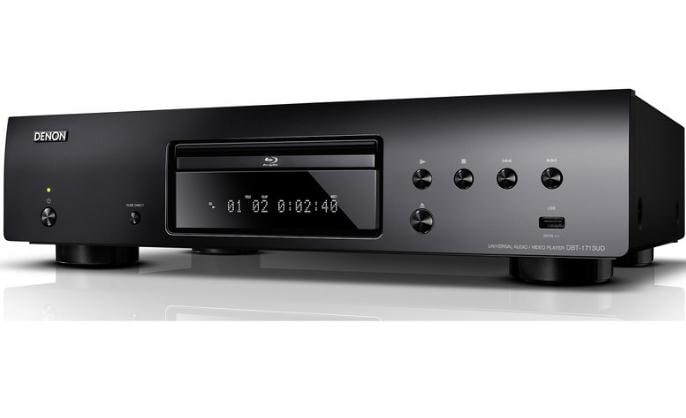 5. Denon DBT-1713UD
The Denon DBT-1713UD comes in fifth position mainly because of its outstanding non-physical features. From the outside, it doesn't look like a typical 3D Blu-ray DVD player. It looks and feels bulky owing to its 10.8-pound weight and 4.3-inch height. That being said, the unit is actually one of the best in the market as far as performance goes. It supports 24p playback and deep color; both of which are necessary for viewing 3D Blu-ray content. Its audio standards are not disappointing either since it features DTS HD and Dolby TrueHD. The reason why we rank this player last is because apart from its bulky nature, it doesn't have the capacity to upscale videos to 4K. However, that kind of technology is fairly new and there is no doubt that you can do without it – at least for now. In addition to that demerit, it also lacks Wi-Fi connectivity despite the fact that it has a slot for Ethernet. That means though you might be unable to use Wi-Fi it doesn't necessarily mean that you can't connect to the internet.
Price: $499.00
Recommendation: The Best Blu-ray DVD Burner - iSKysoft DVD Creator for Windows
Having a 3D Blu-ray DVD player is a great thing. However, it is not very important if you don't have access to Blu-ray discs. One way of acquiring Blu-ray discs is by burning them and obviously you will need a software for burning. That is why we recommend iSkysoft DVD Creator for Windows. This software is the best in the market as it allows you to import video files of virtually any format (you can do so simply by dragging and dropping them) and burn them in a Blu-ray disc. Contrary to most other Blu-ray DVD Burner software, iSKysoft DVD Creator for Windows works perfectly well for commercial as well as homemade Blu-ray discs. It is very easy to install and works very fast regardless of whether you are creating backups or duplicating existing discs.
Key Features of iSKysoft DVD Creator for Windows:
Has a simple interface that is easy to use.
Has preview ability that allows you to avoid mistakes.
Can burn content direct from the internet.
Comes with built-in templates that allow personalization of Blu-ray discs.
Supports a variety of video formats.
Price: $39.95