Create a Wondershare ID
If you don't have a Wondershare ID, you can create one using one of these methods:
First, you must download and open Filmora on you PC or Mac.
Create a Wondershare ID through Filmora
Open Filmora and choose Full Feature Mode on the start menu. A registration window will pop up. Click on Create Account.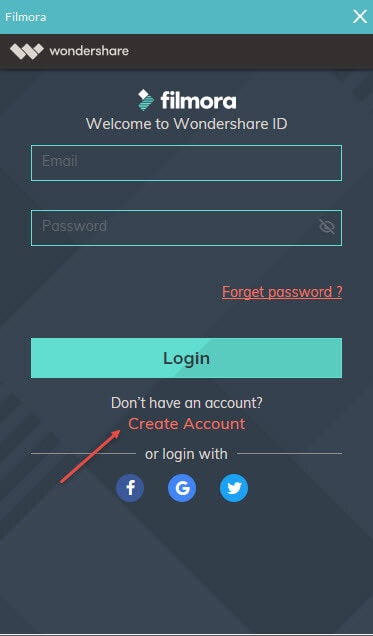 Enter your email address and create your password. Make sure you've agreed to the license agreement before you hit Register.
You then be logged in with the account you just created.
You can also choose to log in with a social media account like Facebook, Google, or Twitter. Here's an example using Twitter:
Click the Twitter icon, enter you Twitter ID and password, and choose "Authorize this app".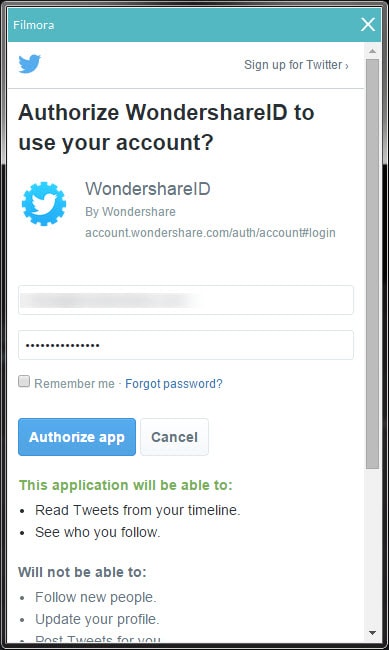 Then, connect your Twitter account to your Wondershare ID using an email address (this email address will become your Wondershare ID, so make sure to remember it) and hit Next Step.
Follow the online guide, and then click 'Connect and Register'.
You will then be logged in. Next time you can either log in with your Twitter account or with the email address you provided.
If you ignore the registration window which pops up when you launch the software you will be asked to login again when you export your work.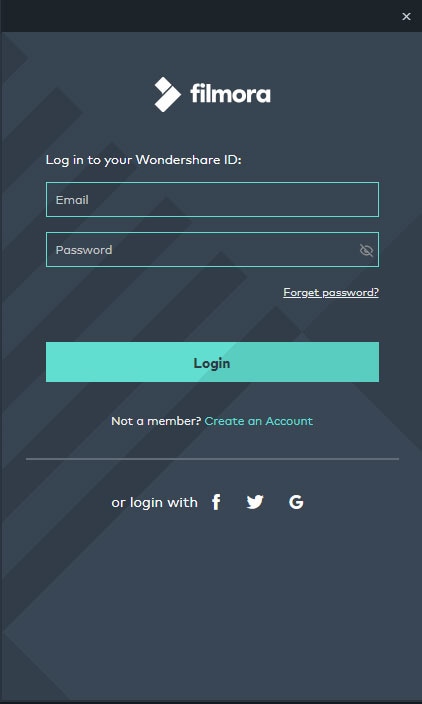 Create a Wondershare ID through the Effects Store
Go https://effects.iskysoft.com and hit the Account icon.

Click Register, and follow the instructions provided. The email address you enter will be your Wondershare ID.