In most cases re-encoding is always the case with many video files after a cut is made in them but with DVD/VOB files, there is no need doing a re-encoding after a cut on a DVD video. With most movie files requiring a cut or trim to meet with regulatory standards, the need to have an abridged length, improvement on quality, censoring demands and the need to cut off unnecessary portions make the call for a DVD video editing process. With many free DVD video cutter online tools available, choosing the right one for your needs may be a daunting task to avoid. Here is a list of the top 5 DVD video cutter you will find useful for DVD video editing.
Recommendation: The Best Video Cutter - Filmora Video Editor
Filmora Video Editor for Windows (or Filmora Video Editor for Mac is a DVD and other video types cutter. It gives your video output a professional feel you'd want to see in your final DVD video trimming. If you seek uniqueness for your video edit or are looking for impressive effects and amazing video output, Filmora is just what you need to fulfill that for you. As a DVD video cutter, Filmora is packed full of outstanding features and great utility that cannot be rivaled in video editing processes. Get your trail DVD video cutter free download or DVD cutter full version free download and launch a good time with Filmora video editor.
Some of the exciting features of the software:
>Full video control: Filmora Video Editor is a DVD video cutter that gives you room to have total control to freely split, crop, trim, rotate and join videos. You have full control on brightness, hue, aspect ratio, speed and much more.
Multiple sharing options: With Filmora video editor software, sharing your video is without bounds. You can have your video in a format of your choice and as well share with other devices like iPhone, iPad and some social platforms like Facebook and YouTube channels.
Filter and Special effects: When creating a mood in your video editing is required, Filmora is the software of choice that can give the moods in their numbers, be it love, Christmas, vacation, and nature. Filmora has over 300 motion graphics to make your final output a great finish.
Record Voice-over: The ability to record voice over for your video can be seamlessly done with Filmora video editor software. You can add this to make your video editing have a unique touch of quality and creativity.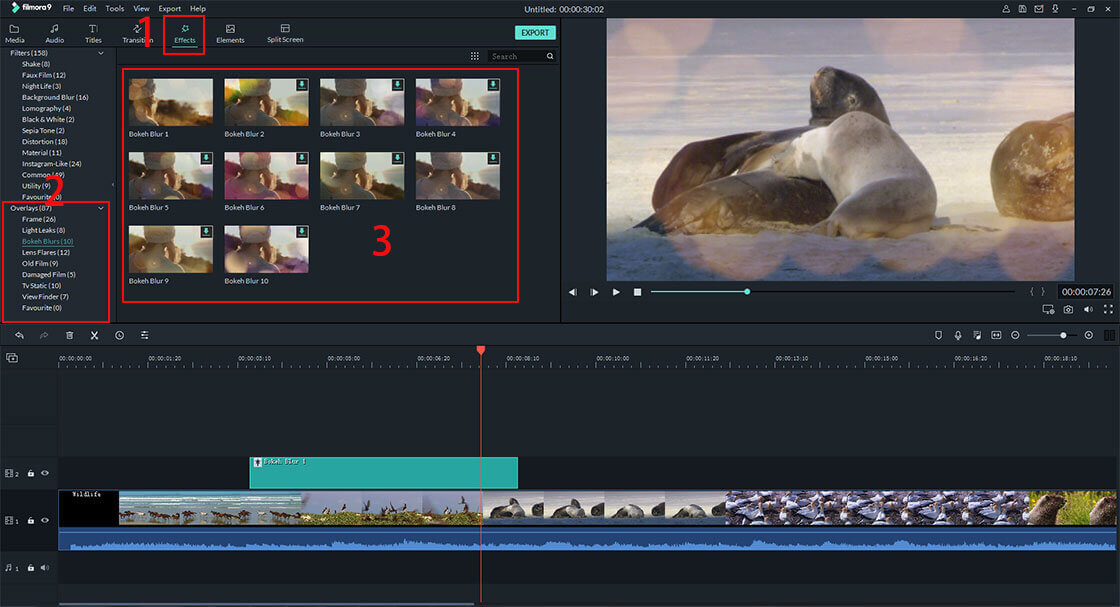 ---
Top 5 Free DVD Video Cutter
#1. Cute Video Cutter Free
Cute video cutter is free DVD cutter tool that offers users the needed help in cutting larger DVD videos into smaller sizes. You can both cut and remove unwanted elements from the video with this tool. It not only supports DVD videos but also MOV, DAT, WMV, MP4VCD, DIVX, XVID and other video formats.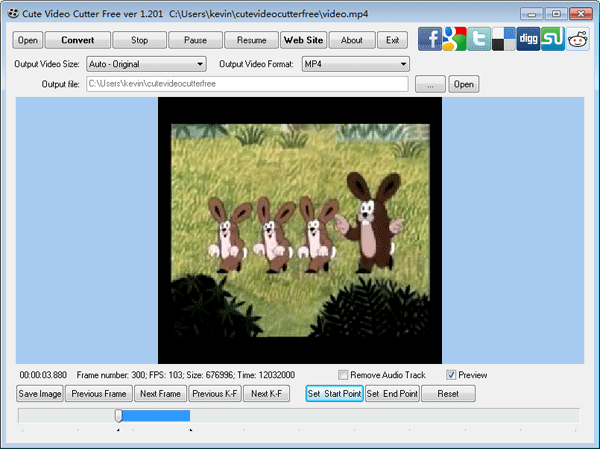 ---
#2. AIV DVD Cutter
Of similarity to DVD Cutter Plus, AIV is a free tool. Ensuring to keep video editing a convenient task, it helps to extract clips from any length or size of a DVD movie. As a user, it will enable cutting clips and sections that you love the most and save for other use. AIV has useful tools like the volume controller, stop button, play or pause button and the button for making a new selection for editing. It also gives the full-screen option for playing DVDs.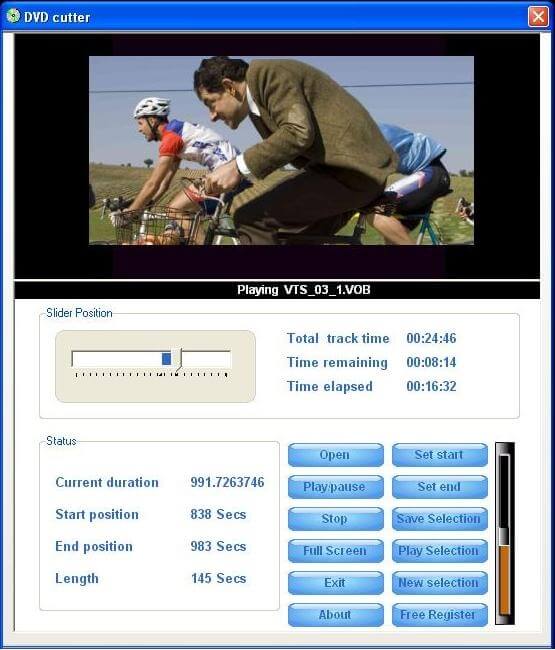 ---
#3. DVD Cutter Plus
DVD cutter Plus software is free and users can find this a useful tool for their DVD video trimming. For its usability and user-friendliness, you can use DVD Cutter Plus to extract clips from an original video by making a selection from the beginning and as well the end location. Using this cutter tool is without the fear of a quality loss when any cut or editing is made. From the interface intuitiveness with buttons at the appropriate places, it makes using a DVD cutter a delight to use.
Go to DVD Cutter Plus >>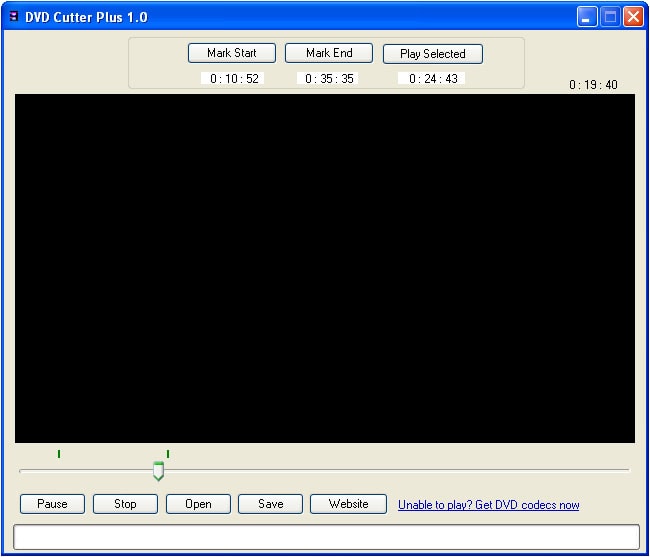 ---
#4. iTech Video Cutter
iTech Video Cutter is free software that allows users cut and extract clips of their video. Aside its support for a wide range of formats including DVD, iTech video cutter ensures you have a preview of work done after the cutting process. You can implement settings like endpoint and start points with this free DVD video editing tool. You can play the trimmed video on full-screen size using iTech video editor.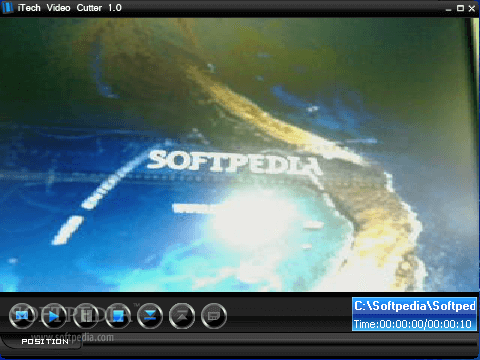 ---
#5. Weeny Free Video Cutter
With Weeny Video Cutter, you can trim DVD video files to get what you want in your video. You can cut to smaller pieces or two sizes that meet your needs. Weeny can be used to cut off unnecessary video parts such trailers & commercials. Adjusting output settings is also possible with weeny free video editing software.