How to Access to Filmora's Effects
Filmora's Effects Store is an amazing source of resources for Filmora users to use in their videos! You'll find animated titles, motion graphics, filters, intros, overlays, and more. Effects come in themed packs so you can find everything from fashion to explosions easily. Applying these effects in Filmora is as easy as dragging and dropping, so creators at any skill level can make spectacular videos.
Registration and Login
To log in to the Effects Store you must first create a Wondershare ID. Click here to learn how.
If you already have a Wondershare ID, you can log in from either the Effects Store or from inside Filmora.
Log in from the Effects Store:
1. Go to https://effects.iskysoft.com/.
2. Click the Account icon on the right side of the page.
3. Enter your Wondershare ID login information.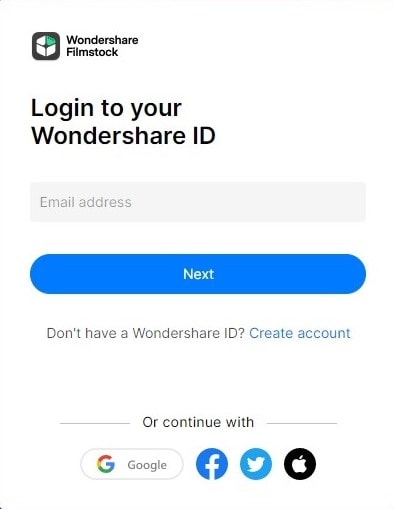 Log in via Filmora Video Editor:
1. Open Filmora Video Editor.
2. Enter your Wondershare ID login in the pop-up window.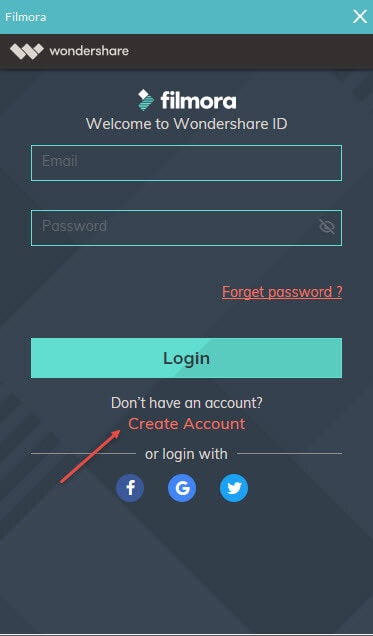 Note: Your downloaded effects will only be available when you are signed in to your account.
Subscribe for access to all Filmora's effects
Log in with your Wondershare ID.
If you have Filmora open, go to "My Effects" and click on "Subscribe Now". If you are in the Effects Store, click "Subscribe Now".

We offer 3 different subscription plans: monthly, quarterly, and yearly. When you subscribe, you will get unlimited access to all of Filmora's effects for your subscription period.
When you have chosen your plan, click "Buy Now" and follow the instructios to complete your payment.
Go back to My Effects and click on 'Explore Now' to start downloading effects!

How to Download Effects
You can filter effects by these qualifiers - Latest, Popular, and Free - and also by these categories: VFX, Action Cam, Education, Seasonal, Media and Gaming, Beauty and Fashion, Lifestyle, and Expansions. You can also find effects by typing related keywords into the search field.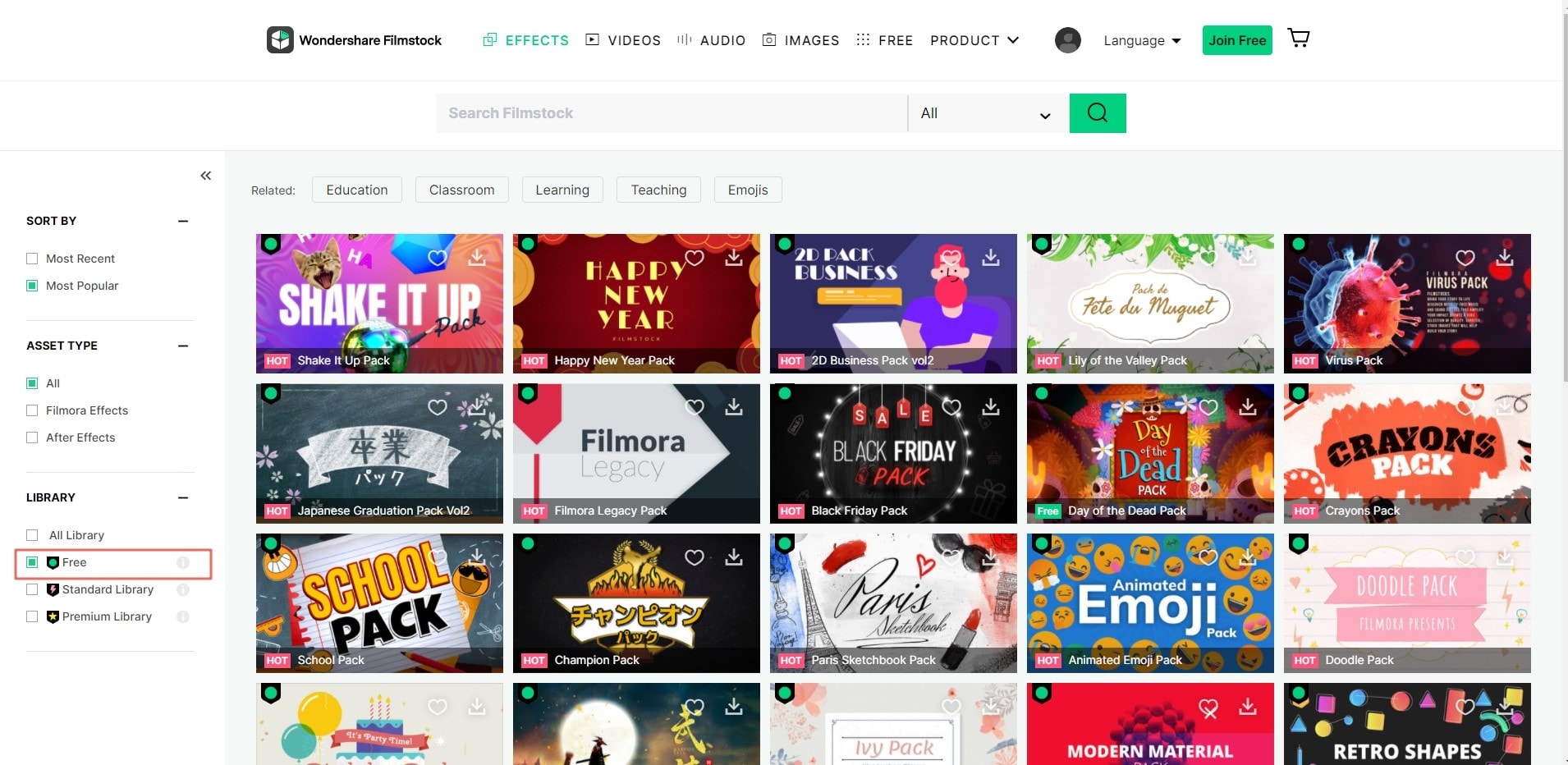 Select the effects you want. You can download them by clicking 'DOWNLOAD' or, if you want more information, you can click on the thumbnail to open the page about your chosen Effect Pack. Information on this page will include which version of Filmora it is compatable with, how many effects it contains, and what types of effecs it contains (i.e. filters, titles, etc.). This page will also include a video demonstration of what the effects look like when applied.
Note: If you let your subsciption expire, you will lose access to the effects you installed during your subscription.
Click 'Install Now' when you have made your decision and the pack will be added to your My Effects list.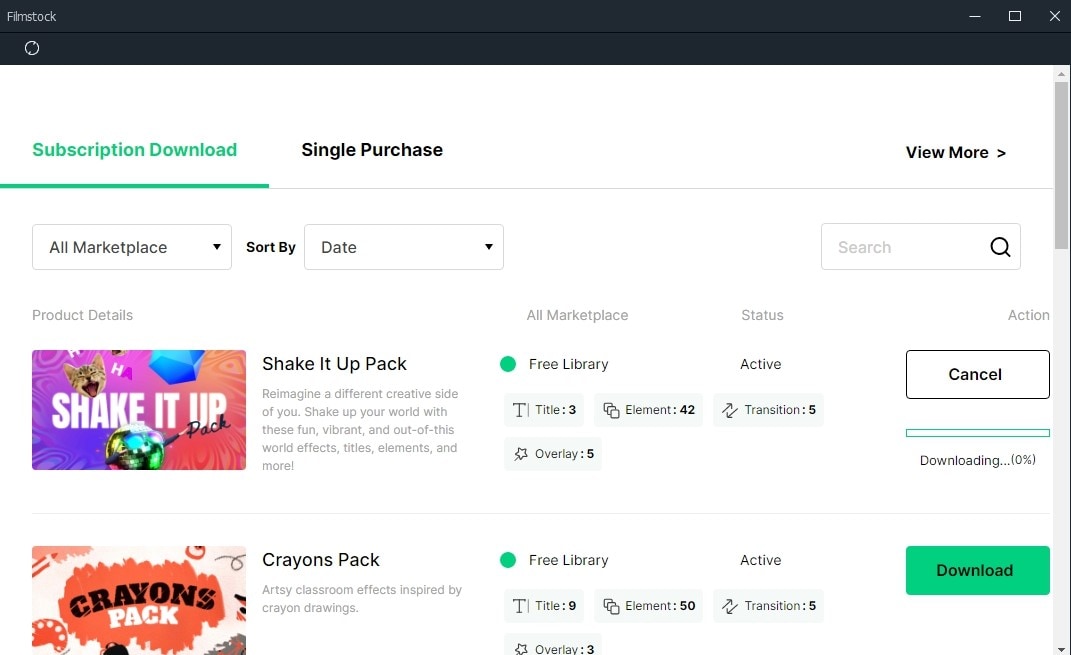 Click the Install button.
How to get free Effects
There are several effect packs in the Effects Store which you can download for free.
Depending on the campaign you may be asked to share a post on Facebook, subscribe to Filmora's YouTube channel, or complete another simple task in order to download your free effects.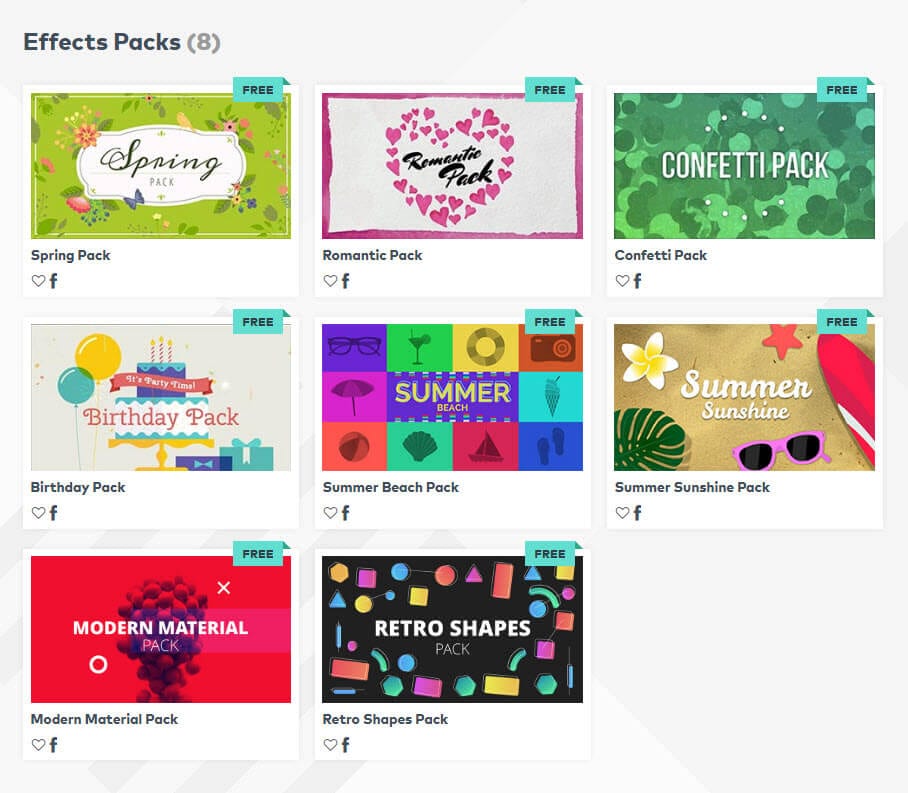 Note: Please make sure you have downloaded and installed Filmora before downloading any effects. If you don't have Filmora yet you can download it here:
How can I find my effects in Filmora
Start Wondershare Filmora on your computer. Choose Full Feature Mode.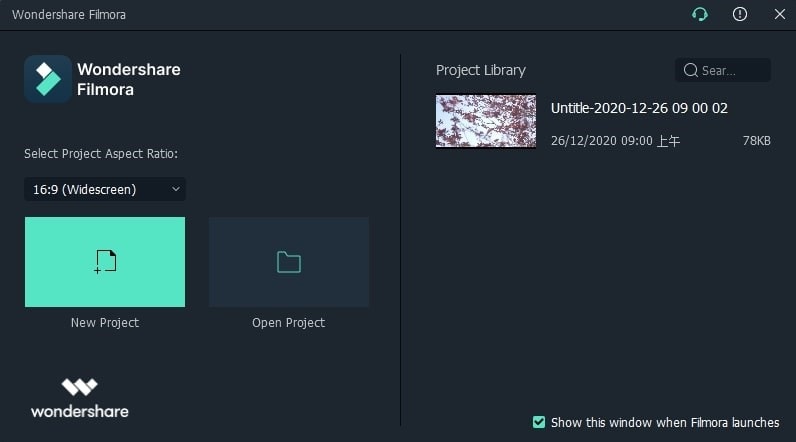 New effects will be sorted into the correct sections of the program (Music, Text/Credit, Transitions, Filters, Overlays, and Elements) and marked with a red dot.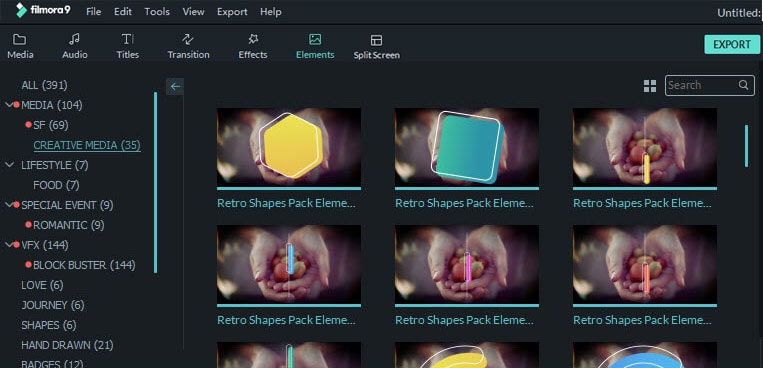 Note: these effects can only be used in Filmora.
How to retrieve effects purchased with another account
If you have bought effects using accounts besides your Wondershare ID (or with a different Wondershare ID), you can transfer them to your current Wondershare ID.
Sign in with your Wondershare ID account in Filmora, click "MORE EFFECTS" on the top right navigation bar, and then click "My Effects". The following will appear: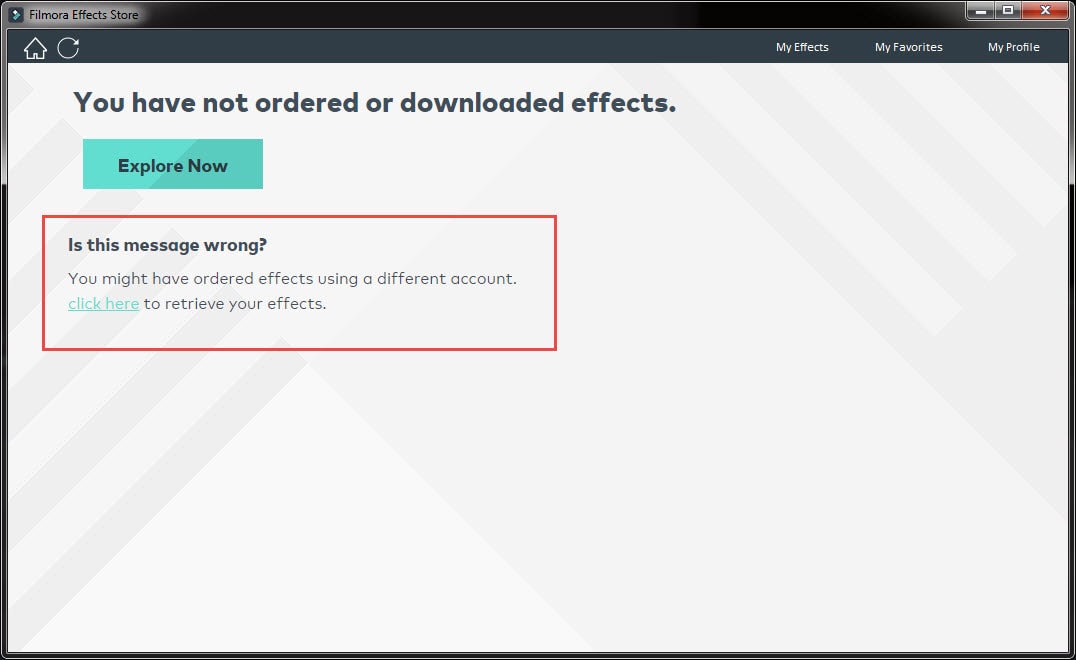 Click the link, and type the email and password of your old Effects Store account or Wondershare ID. Click "Update".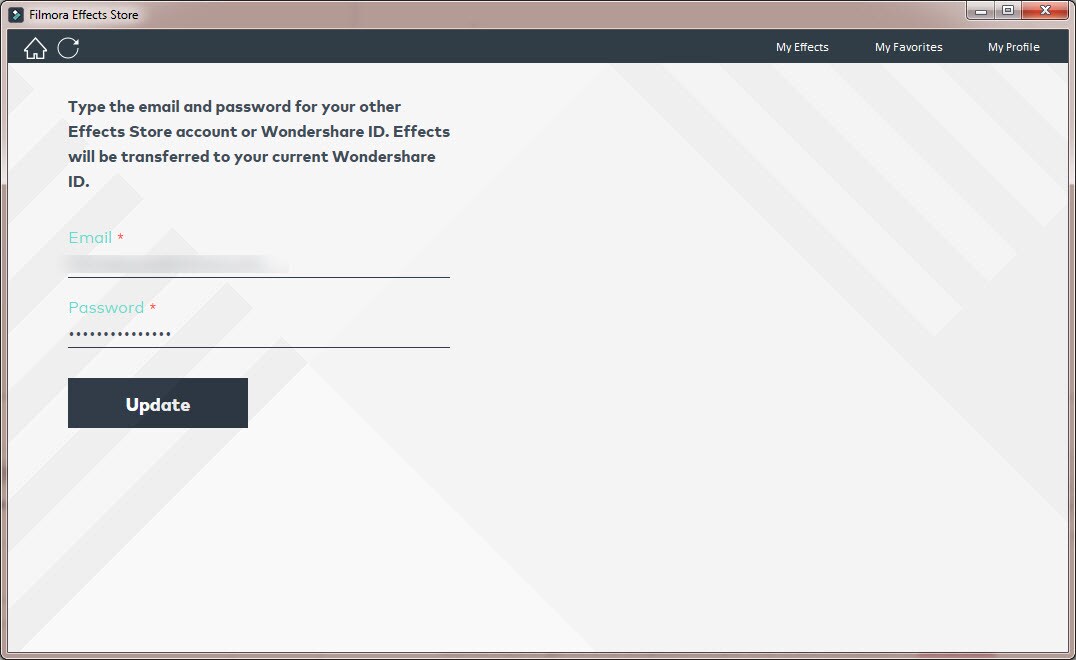 Effects from your other account will be transferred to your current Wondershare ID. Go back to My Effects to check.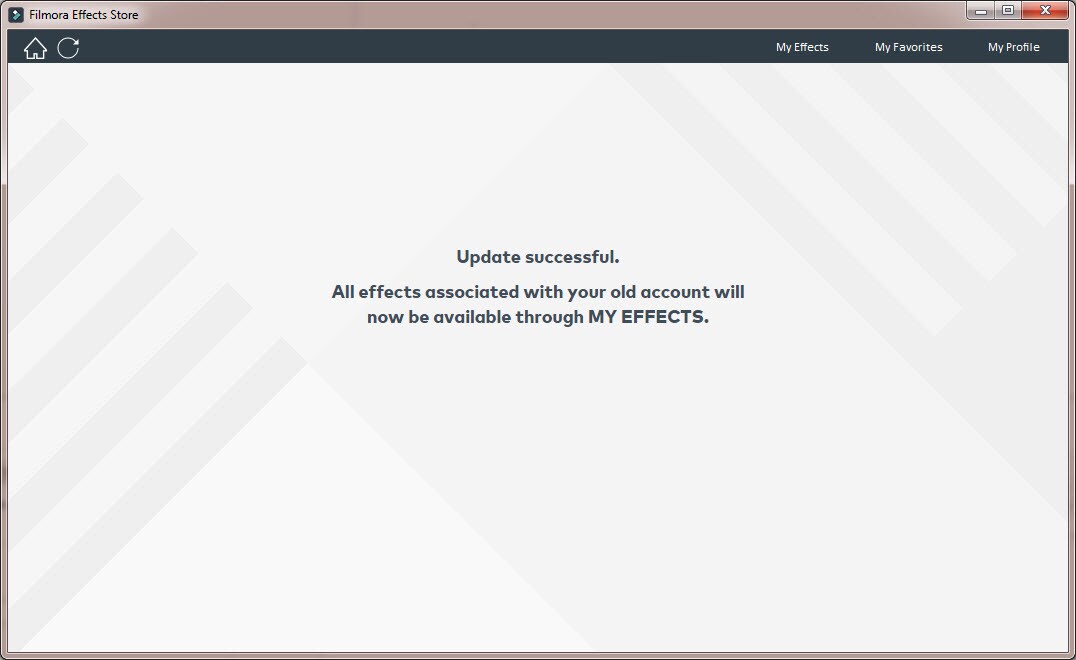 How to cancel susbcription
You can cancel your Effects Store subscription at any time to avoid future payments. To cancel your subscription, just follow the steps below:
1. Log in to the Effects Store, and go to "My Profile" by clicking the account icon.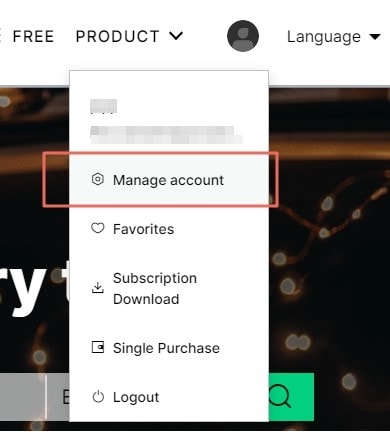 2. In the Billing & Subscription section, you can check your subscription details, including expiration date, fee, and next billing date. Click the "Cancel Subscription" link if you want to discontinue the subscription.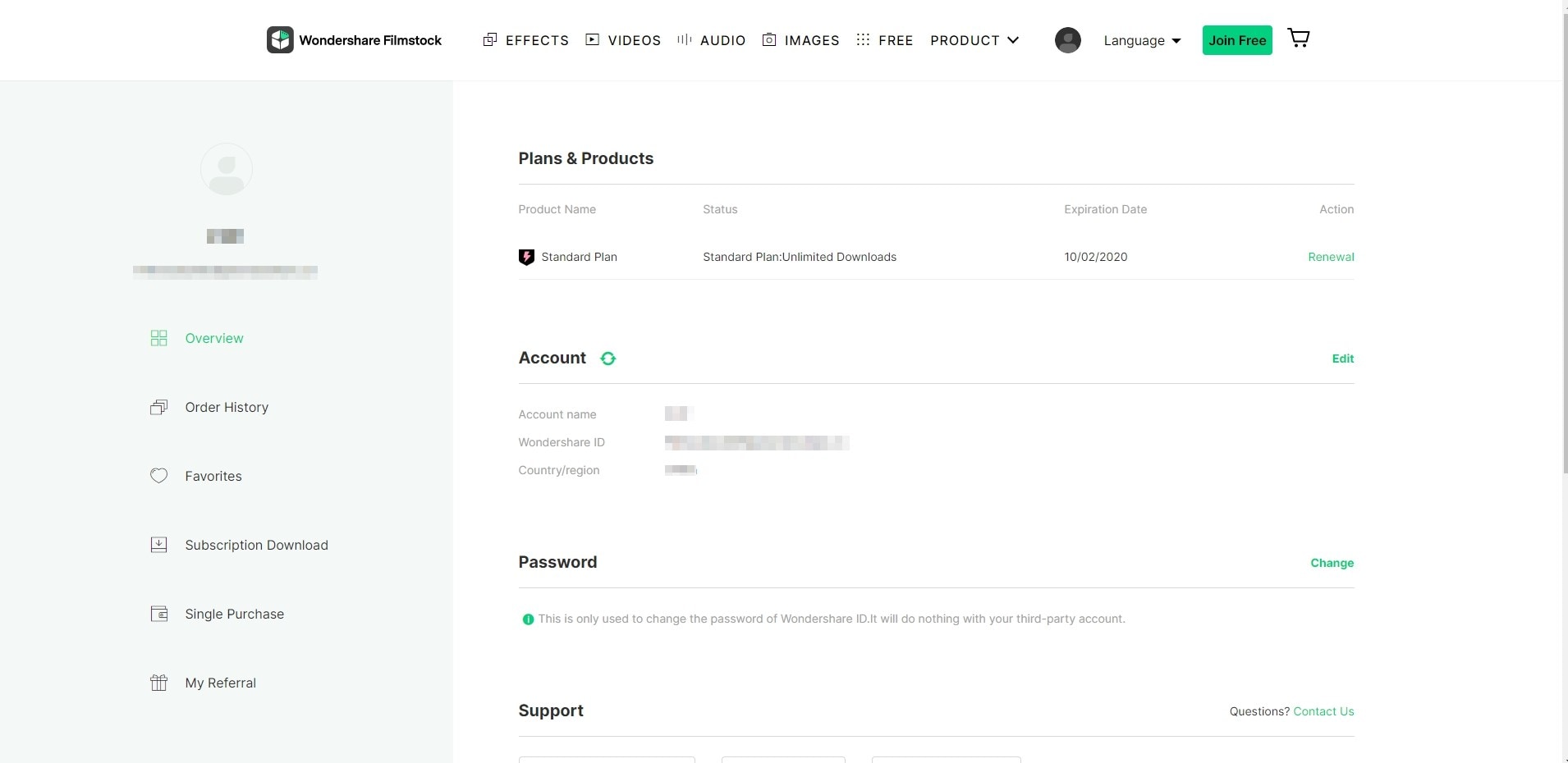 3. Submit the survey and Click the "Cancel Subscription" button to confirm your cancelation. Please note that canceling your subscription will not retroactively refund subscription payments, and previously charged subscription fees cannot be prorated based on cancellation date.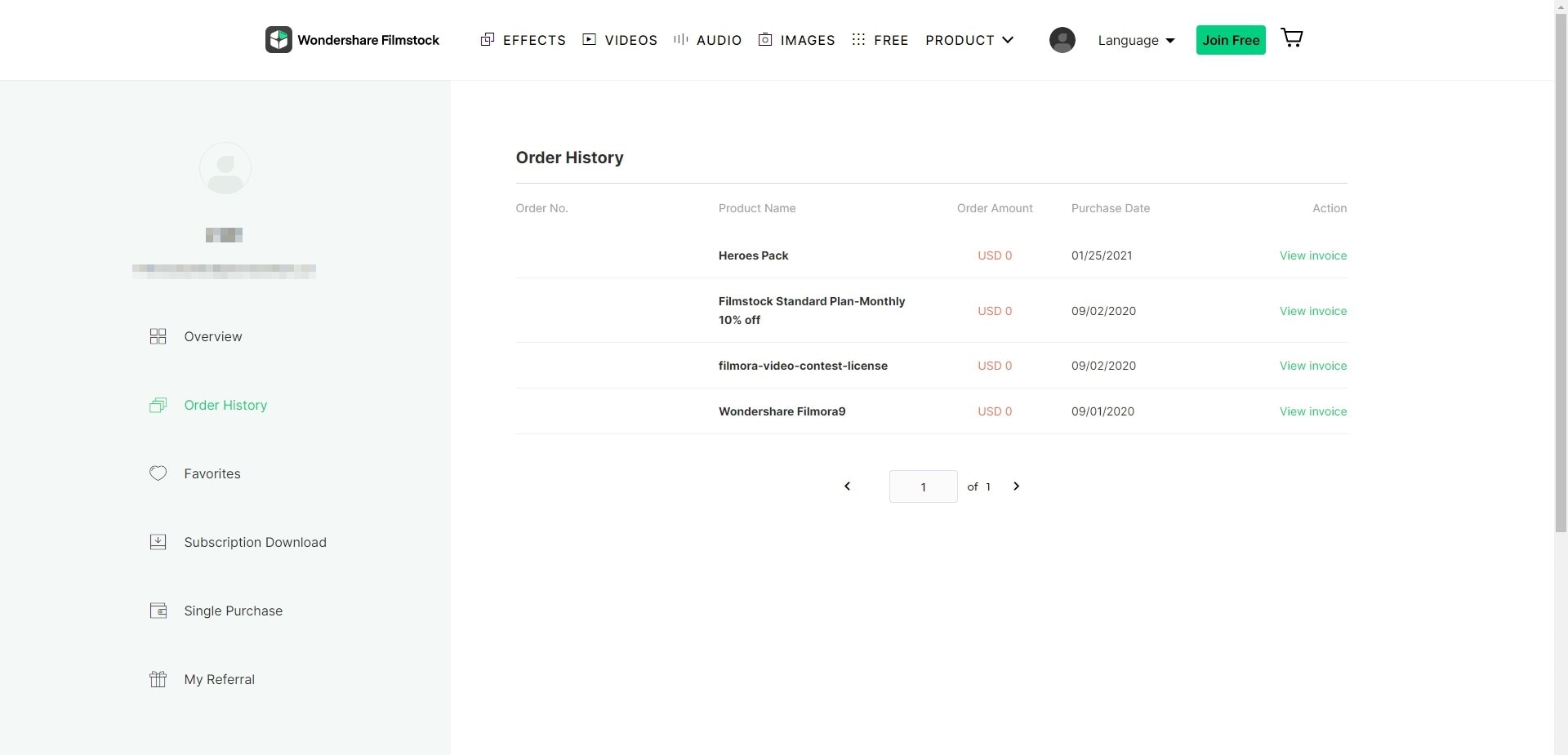 A confirmation email will be sent to your account, you will find more details there:
4. Go back to the Billing & Subscription section, you can find that your subscription has already been canceled.

If you're experiencing an issue while canceling your subscription, please try again later. If the issue persists, please contact us with exact details about the issue or a screenshot of the error message you're seeing, and we'll investigate.
About Commercial Use
With the business license, you can use Filmora and some of the effects (except music tracks) for commercial use.
In Filmora, there are two types of effects:
1. Built-in effects found within the Filmora program (including music tracks, transitions, text and titles, sound effects etc.).
All music tracks provided in Filmora program are for personal use only, and may not be used in any way whatsoever in which you charge money.
Other effects like sound effects, text and titles etc. can be used for commercial use only if you purchase a business license.
2. Add-on Effects sold in Effects store. A single effect pack or set may include several types of effects, such as text&title effects, filters, music, sound effects etc.
Effect packs sold in Effects Store are all made by Wondershare designers, all rights reserved to Wondershare. By purchasing a business license, you can use them for commercial use.