Are there some video overlay software?
How can I overlay videos or overlay a picture on a video?
If you're looking for a reliable yet professional video overlay software (like me), then you'll love this guide. So today, I'd like to introduce 7 advanced video overlay software for your reference - some of them are desktop program, which can run on Windows and Mac computer, some of them are video overlay apps for iPhone and Android.
All programs in this top list have been tested and gained a great reputation in the past years. If you're interested in one of them, you can directly download and take a free trial on it by yourself.
Now, let's get started.
Filmora Video Editor - Best Video Overlay Software
Filmora Video Editor for Windows (or Filmora Video Editor for Mac) is a good video editing software for beginners as it supports inputting most of the popular video formats like MP4, MPG, WMV, MKV, MTS, TS, and so on. What is more, the variable audio and speed features will make your video more interesting with this software.
Supporting drag and drop option is another key feature that enables importing video files to the editor interface to be done without trouble. This video overlay software is one of the simplest, coolest, and fastest in the market. With it, you can import videos easily as it is user-friendly for basic edits, and it is compatible with most of the formats.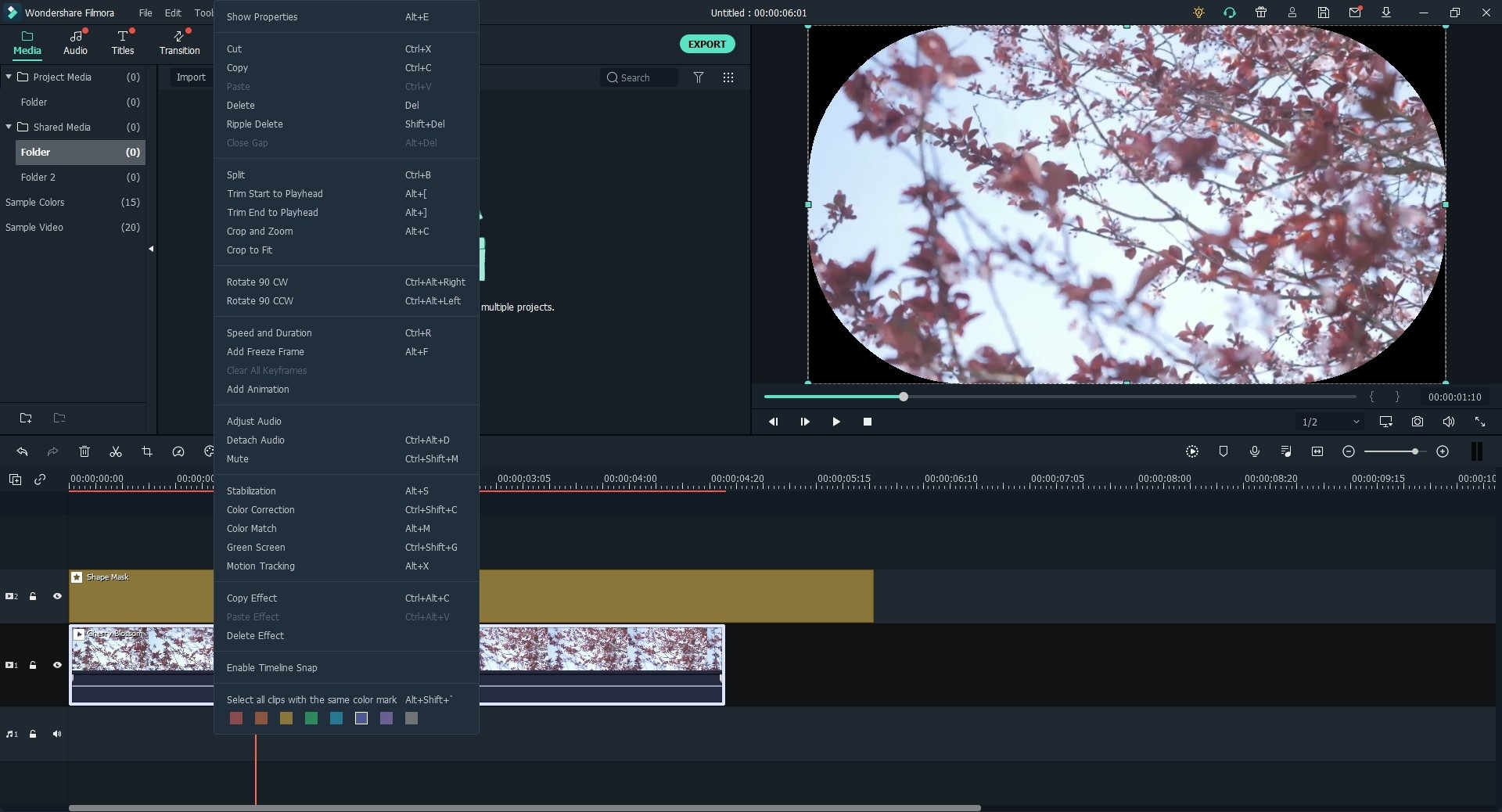 Key Features:
The easy-to-use overlay video editor with multiple tools for video editing.
You can simply drag and drop any video formats, audio, and photo for editing.
Including 300+ effects, including PIP, transitions, filters, title, texts, etc.
Quick export video to YouTube or upload it to another platform.
...
How to Overlay Videos or Overlay a Picture on a Video with Filmora Video Editor?
Step 1. Import Videos or Pictures into Media Library
When the program is launched on your Windows or Mac computer, you can directly click the "Import" button to load all video clips or pictures you will use in the media library.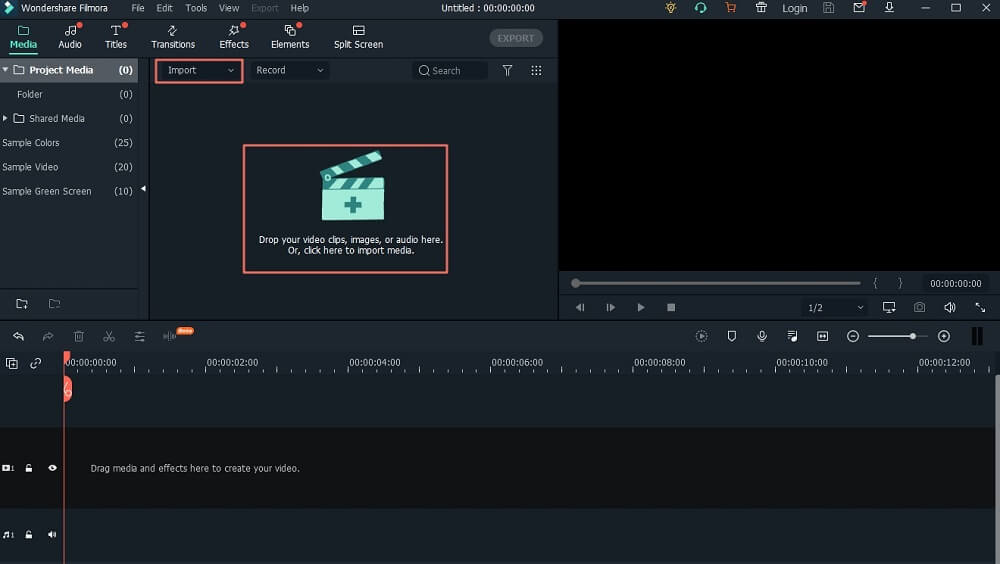 Step 2. Add Overlays
To perform the "Picture in Picture" effect, you need to do as follows:
- Drag the main background video to the timeline;
- Find the video/picture you want to overlay in the media library, then drag and drop it in another track of the timeline.
- Move to the Preview window, here you can resize the video/picture, and drag the overlay to the position you like.
- Double-click the overlay video/picture in the timeline to open the setting panel, here you can choose "Advanced" to customize the overlay video as you like.
Click here to learn more about how to overlay videos >>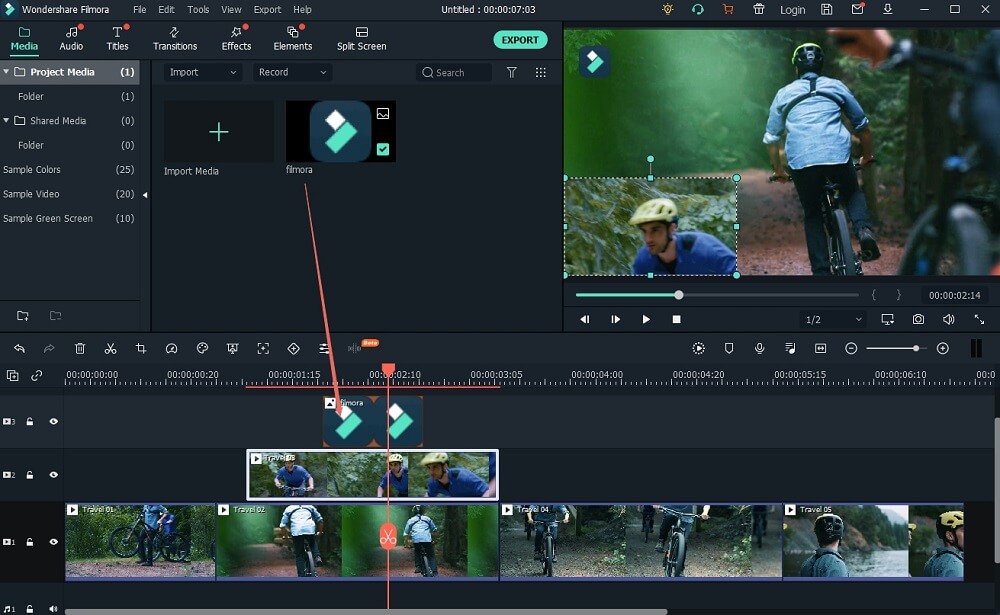 If you want to know more editing skills that Filmora Video Editor can provide, you can read the below articles:
- How to split video to frames
- How to edit videos [Full Guide]
Step 3. Export and Save the Edited Video
When the above settings have done, you can click the "Export" button and choose a way to output the video as you like.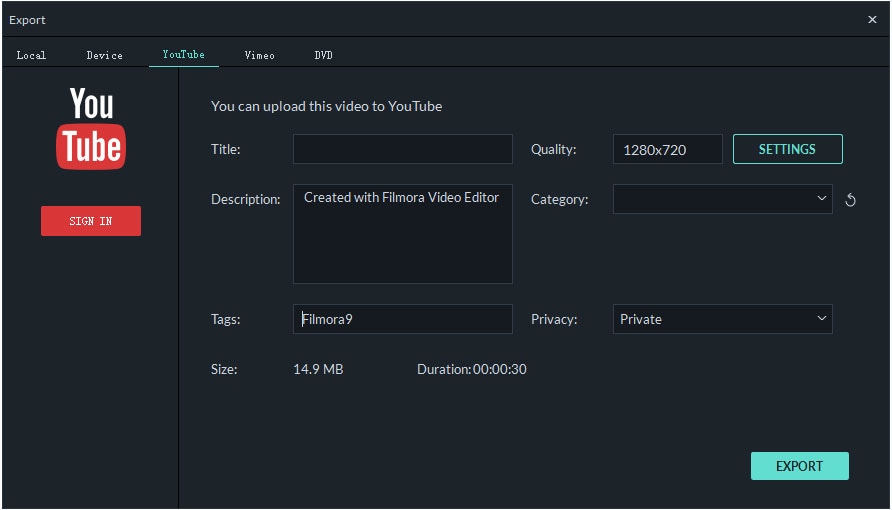 ---
Top 4 Advanced Video Overlay Software for Mac
Finding the best video overlay software for Mac can be challenging going by the variety of software that one has to check out. Video editing can be such a sophisticated task and one needs to work with a software that's guaranteed of delivering quality results.
Here is some top video overlay software for Mac that you can consider using:
#1. Movavi Video Editor Plus for Mac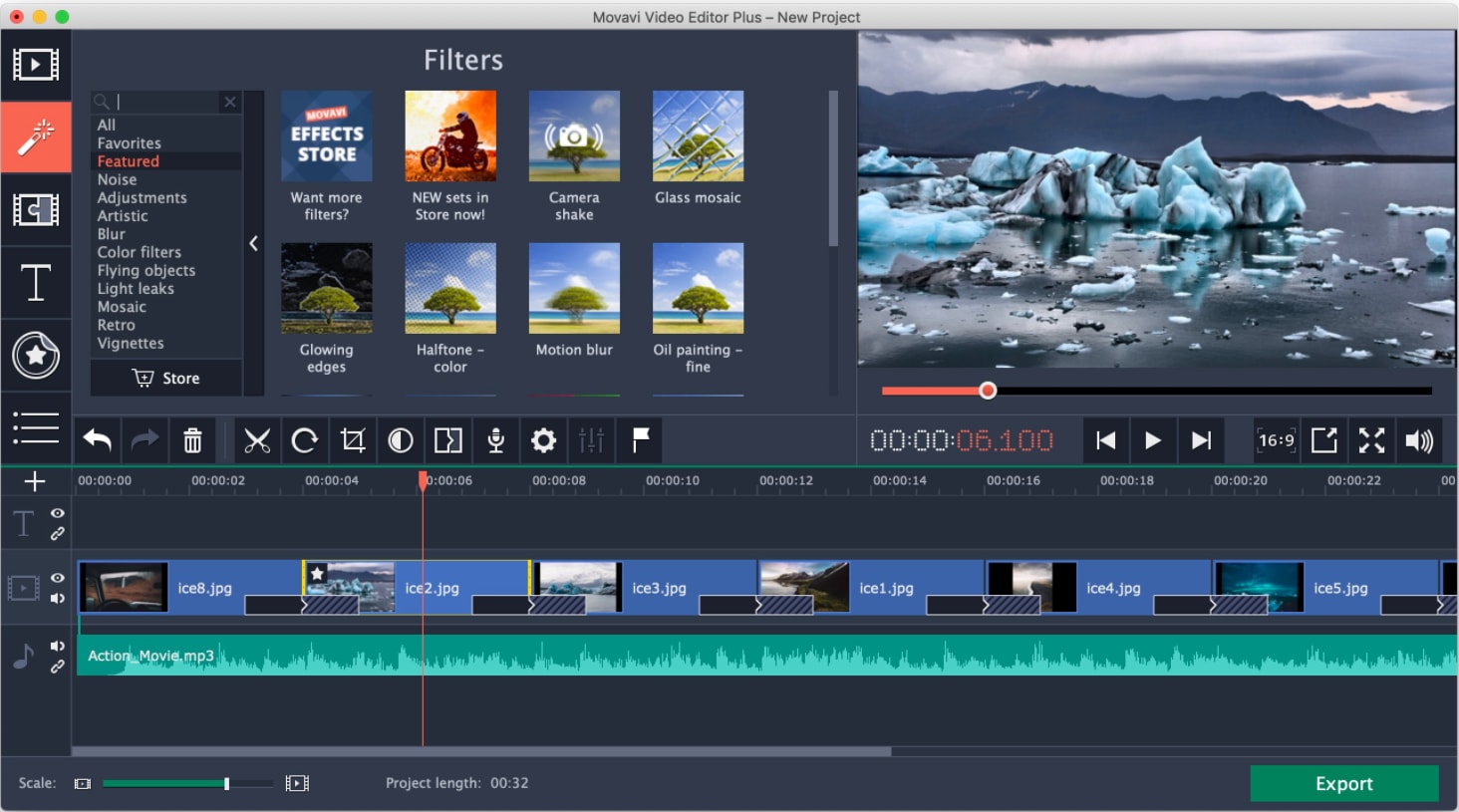 As a beginner video overlay program, Movavi Video Editor Plus stands out for its clean interface and standard video editing features. Unlike Adobe Premiere Pro, users don't need a long learning curve to master the program. You just need to import the video files, and put the images or overlay video clips on the "Overlay Track" to create the PIP effect.
Free download this overlay video software, you can find it not only supports to overlay a picture on video but also has many other basic video editing features, like video combination, trimming, add filters, and so on. In a word, it is really a useful video editing program for most beginners who don't need to create a cinematic and effects-rich video.
If you are interested in applying filters, text and transitions for videos, Movavi Video Editor also provides an effect store, it deserves to own.
---
#2. Final Cut Pro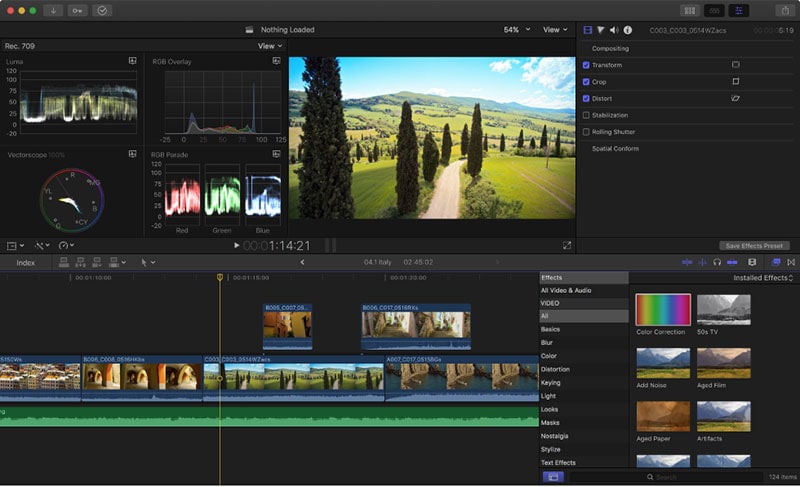 Final Cut Pro is a video overlay software with a very intuitive interface and strictly designed for Mac. This professional video editor is outstanding for its user-centered design, a fact that has led to it being considered as the top amongst Mac video editing software. The design of Final Cut Pro is based on non-computerized workflows which is great with professionals.
The interface has four main windows that are used for organizing, editing and also viewing. These four windows are the browser, canvas, timeline, and the viewer. The windows make each work process to flow seamlessly without any form of clutter. The video overlay software has a proven track record of excellence with several movies being associated with it.
---
#3. iMovie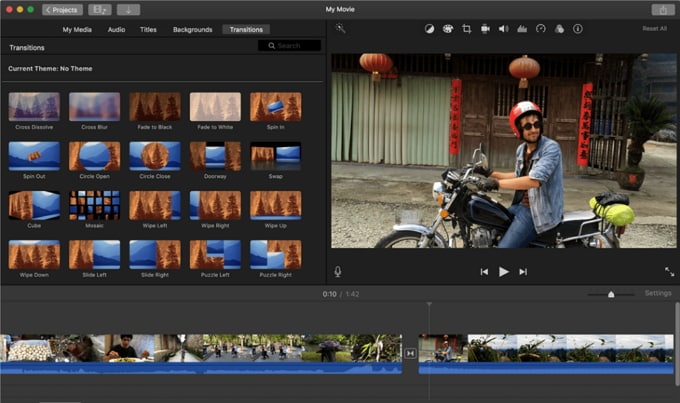 iMovie is a simple video editing software that's suitable for making video overlays alongside other video editing tasks. It's a simple Mac application and can be used to import videos using FireWire. The software has basic editing capabilities and can be used to add effects to video clips including music and other elements. iMovie also has some cool color correction and video enhancing tools. iMovie is suitable for users that are looking for basic tools that are easy to use.
Learn how to add Picture in Picture effect in iMovie >>
---
#4. Blender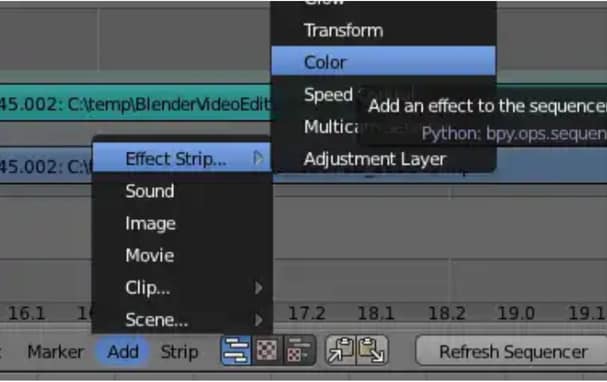 Blender is an open-source video editing software that's designed for Mac. It has such an outstanding capability with great functionality. Apart from rendering, it's also ideal for free video overlays. Blender has been used to create animated films and other visual effects alongside other cool videos and engineering simulations. As much as it's been described as being difficult to use, its use continues to soar.
Blender has an array of features including soft body simulation, fluid and smoke simulation and texturing amongst others.
---
Top 3 Video Overlay Apps for iOS and Android
Filming high definition and quality videos might have seemed unattainable a decade ago, but that's impossible in this smartphone era. Whether you are considering making free video overlays or adding some effects to your videos, there is a range of overlay apps that you can consider using.
#1. KineMaster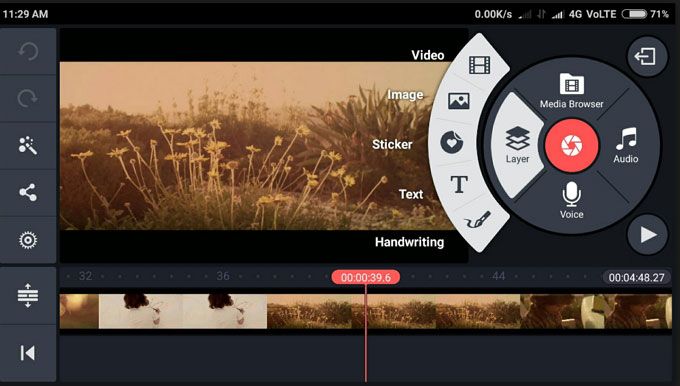 KineMaster is a professional video overlay app that's fully packed with features and ideal for Android and iOS devices. It supports diverse layers of video, images, audio, texts, and effects, and it also has a variety of tools that enables users to create videos of high quality and video overlays.
KineMaster gives users control over their videos as they can trim the videos by frame, and even be ultra-precise with the effects and transitions.
Pros:
• Allows users to edit a video on the go.
• Provide users with templates, which can make video editing easier and quicker.
• Free trial version is available before buying.
Cons:
• The free version lives a watermark on edited videos.
• To get the most out of KineMaster Pro, you have to pay for the subscription.
---
#2. Adobe Premiere Rush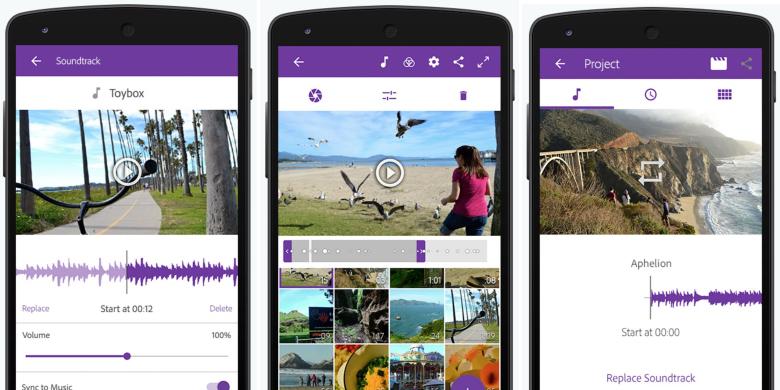 Adobe Premiere Rush is a dynamic video overlay app that offers two editing modes, the automatic and free form mode. The features are ideal for creating video overlays and users have the control to create quick edits and add effects as desired. The app has a simple interface with a bunch of editing options that make creating sleek and high-quality videos easy. Adobe Premiere Rush works on both Android and iOS devices.
Pros:
• A clear and pleasing interface allows users to handle it as easily as 1-2-3.
• Project can be synced to other devices for editing.
• Free trial version is available before buying.
Cons:
• Require users to sign up for using it and lacks a timeline view.
• No stabilization or time-lapse function.
• Social sharing requires users to upload to Adobe service first.
---
#3. Quik GoPro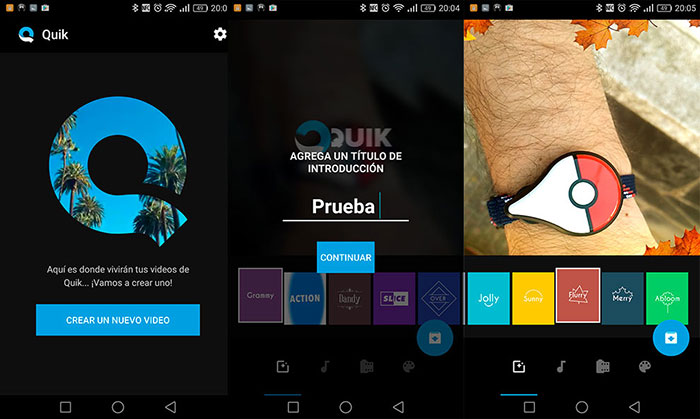 Quik GoPro is another cool video overlay app that's designed to help with speeding up the editing process. Users can capture, edit, and also post incredible videos with ease. Unlike other video overlay apps, Quick GoPro has very few features. The app is available for both Android and iOS users.
Quick GoPro provides users with complete control over the editing process. The app can search video footage to find great moments, and can also trim and edit video clips easily. The app can be used to even add transitions and also make overlays.
Pros:
• Automatic editing features so that you can edit a video in the shortest time.
Cons:
• Lacks a few basic functionalities.
---
Conclusion
Here are 8 different video overlay software for your reference, which one is the best in your mind?
In my opinion,
If you wish to edit the video one to go, then compare the video overlay apps and pick up the best one for your iPhone or Android phone.
If you want to create a high-quality yet professional video file, then finding a trusted video editing software will be important here.
Have no idea about it? You can start your video editing journey by clicking the button below.