There are many reasons why you might want to edit your videos before uploading them onto YouTube. You may want to add a video intro or outro, add music, include text captions, or translate the video language so that more people can understand it.
Video editing tools are great ways to add extra content to your YouTube channel without having to go through the pain of learning a new piece of software. You can start creating cool videos right away.
We've included some of the best apps to edit videos for YouTube that are available for iOS and Android devices in this list below! Let's get started!
Now, let's get started.
Part 1: Top 10 YouTube Video Editing Apps for iPhone, iPad and Android Devices
1. FilmoraGo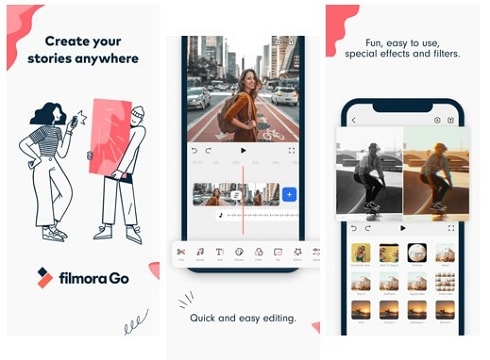 FilmoraGo, the app for everyone! Many people of all ages use this video editing app to create their own stories with effects and titles. FilmoraGo allows you to record videos in 120fps, which is perfect for the best slow-motion video. This app will enable you to choose from their songs or add your music if you like! Furthermore, it has unlimited themes, effects, transitions, filters, and much more! You will fall in love with FilmoraGo the moment you try it.
Price: Free with in-app purchases
Ratings: 9/10
Supported Operating System: iOS
---
2. KineMaster - Android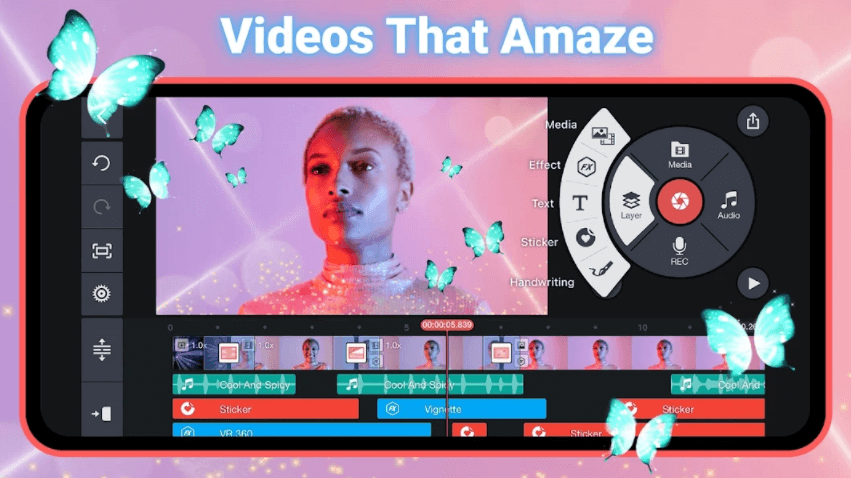 KineMaster is a video editor for Android that lets you use the latest hardware to create professional films. You can do this by using multiple layers and animations and adding music from your music library. KineMaster also offers many stabilization tools to help you edit your films without a hitch. KineMaster looks like a simple video editor, but it has powerful features.
Price: Free or $39
Ratings: 9.5/10
Supported Operating System: iOS & Android
---
3. VideoShow - iOS/Android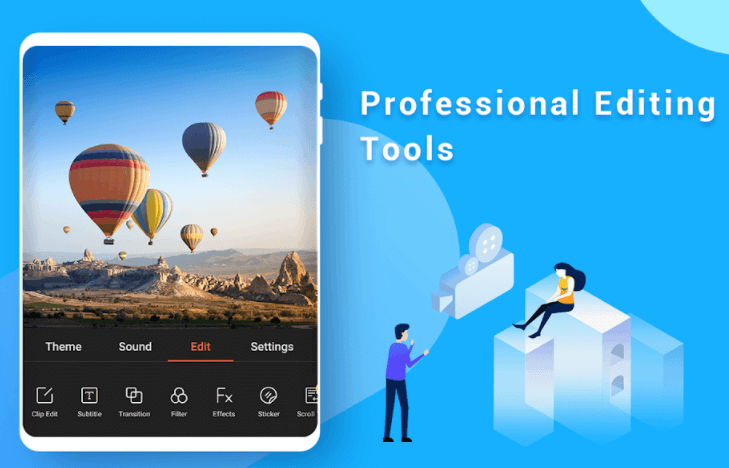 This app is available for iOS and Android devices, and it's effortless to use for editing your videos. It lets you add titles to your clips, so you don't necessarily need an additional movie title maker app when using this one. It has all the basic features like trimming, adding music, and it also lets you share your video content online via social media or email.
Price: Free with In-App Purchases
Ratings: 7/10
Supported Operating System: iOS, Android and Web Browser
---
4. Quik by GoPro - Android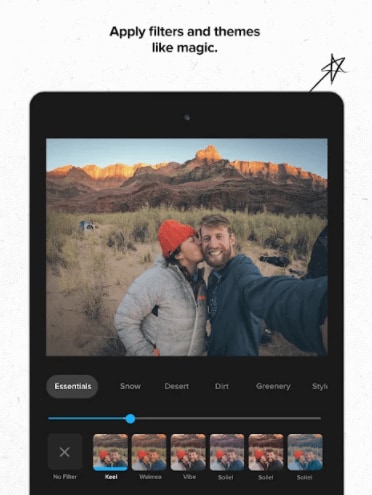 Quik is an easy-to-use editing app that does not require prior video editing knowledge. It helps you create short clips from your GoPro videos, and you can even use music tracks you have already downloaded on your phone. In addition to short video creation, you can upload videos to YouTube, Instagram, Facebook, and other social media platforms. You can add background music; customize video filters, and much more!
Price: Free
Ratings: 8/10
Supported Operating System: iOS and Mac OS X
---
5. Magisto Video Editor & Maker - iOS/Android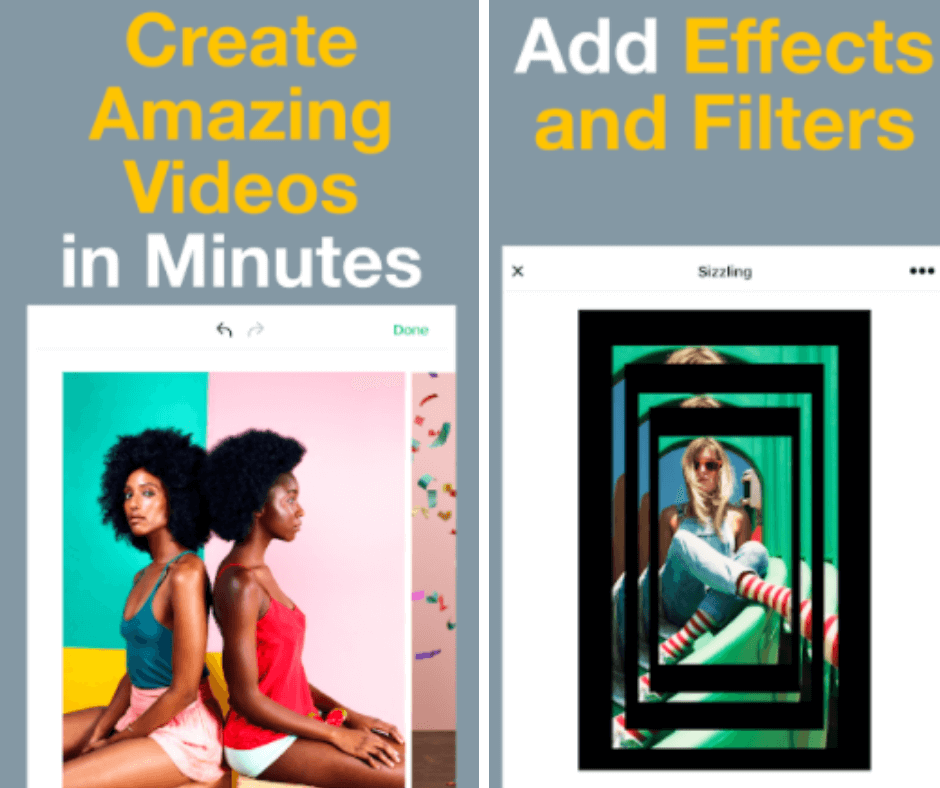 Magisto is an excellent video editor that helps you create high-quality videos. It allows you to add background music and special effects and includes many audio tracks and text templates for making personalized slideshows and movies. The free version provides many features, including making short clips from long videos, adding filters, different colors, etc.!
Price: Free or $39
Ratings: 9.5/10
Supported Operating System: Android
---
6. PowerDirector - Android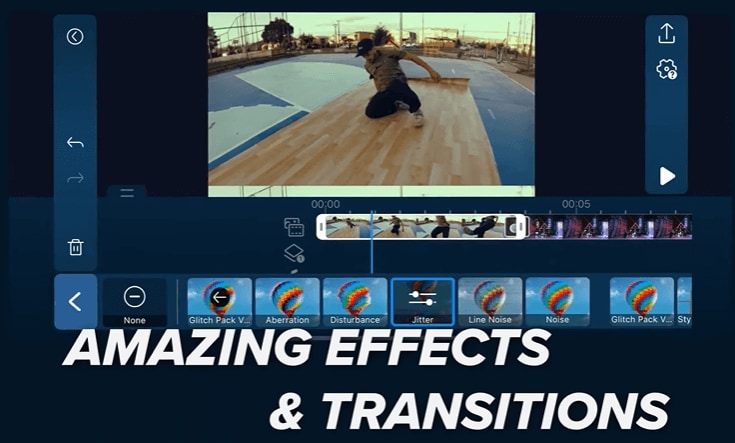 PowerDirector helps you create stunning videos using your phone's camera by trimming clips, adding background music and special effects, and cropping videos. You can even create picture-in-picture effects, split video into 2 or 4 parts, and add multiple background music tracks to create professional-looking slideshows and movies. The app also has some advanced editing tools to help you fine-tune your creations.
Price: Free with in-app purchases
Ratings: 8/10
Supported Operating System: iOS and Mac OS X
---
7. Splice - iOS/Android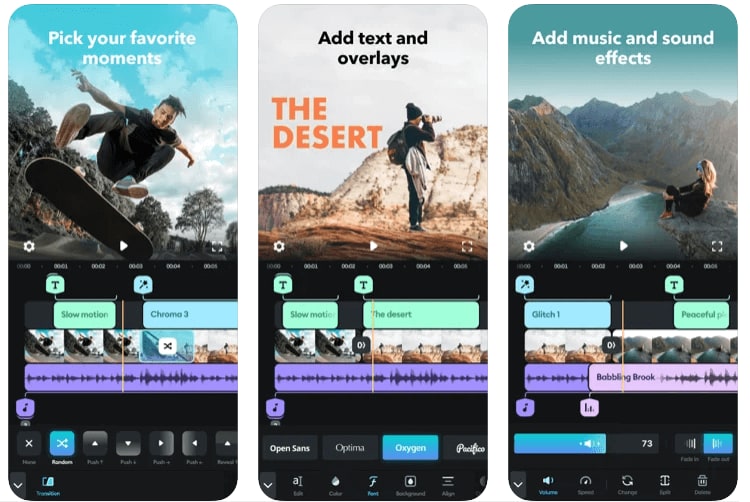 Users can edit videos on iOS and Android devices using the highly-rated platform. It is a great way to get started editing videos on mobile devices. Splice's extensive free music and sound effects library will add a touch of style to your video. Additionally, Splice lets you add transitions, apply video effects, and share directly to social media. You'll find many more features in it as well; be sure to check it out!
Price: Free with in-app purchases
Ratings: 9/10
Supported Operating System: iOS, Android and Online
---
8. Adobe Premiere Rush - iOS/Android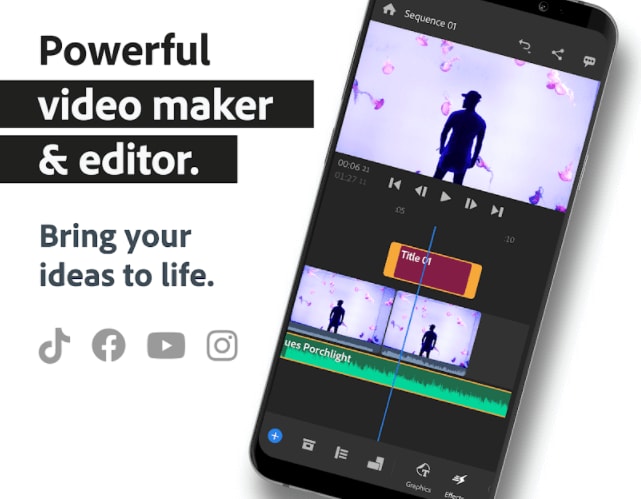 Adobe Premiere Rush is a perfect video editing app for those who want to create videos quickly without sacrificing quality. It has impressive features such as automatic video creation - users have to upload their videos and photos into the app, pick a template they like, and start editing. The users can customize the template to match their style and brand with Photoshop or Illustrator files with just a few steps. It also includes stunning filters and music.
Price: Free with in-app purchases
Ratings: 8/10
Supported Operating System: iOS and Web service
---
9. Final Cut Pro - iOS

Mac users are familiar with Final Cut Pro, video editing software. Few people are aware that final cut pro is an iOS app, which is great for iPhone filmmakers who want to add effects to complex projects. The app has an intuitive interface. With the fantastic features of Final Cut Pro, any imagined video can become a reality. You can add color grading, background music, filters, effects, and more!
Price: Free with in-app purchases
Ratings: 7/10
Supported Operating System: iOS
---
10. iMovie - iOS/Android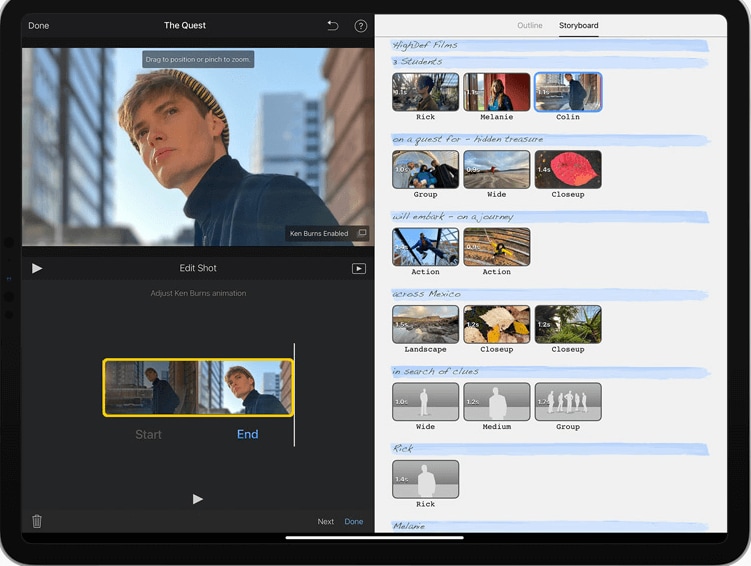 iMovie gives users the chance to edit videos directly from their iPhone or iPad. It includes all sorts of tools that let you cut, fade in and out of video clips, and add music from your iTunes library and a lot more. Both iOS and Android devices can use this app, but the Android experience is quite different. Unlike the Android version, which lacks features such as Multi-cam editing, the iOS version is loaded with excellent features!
Download YouTube Video Editor >>
Price: Free
Ratings: 6/10
Supported Operating System: iOS and Android
---
Part 2: Best YouTube Video Editor for Beginner and Semi-pro -
Highly Recommended
Many people edit videos on their computers. Whether creating a professional film or just editing some home footage, it's easiest to use an all-purpose computer than a phone or tablet. The reason is that phones and tablets can't handle as much data as an entire computer.
But lately, there has been a new trend: mobile video editing apps. After all, it's easier to edit footage on an app than transfer files from a computer to your phone! For people who edit videos only occasionally, simpler apps work just fine for their needs. However, if you're looking to make professional films or publish them online, you might want something more powerful!
The desktop alternative is Filmora X, and it's much better for complex tasks like color correction, HDR (High Dynamic Range) rendering, and 3D text if you need to use your footage in another non-video program! And several other advantages make desktop editing far more convenient than mobile editing.
We'll show you how simple editing and making videos using Filmora X with a step-by-step guide.
Simple and intuitive user interface:
You will fall in love with Filmora X as soon as you open it because its UI is simple to use and navigate. Drag and Drop options will make things much easier!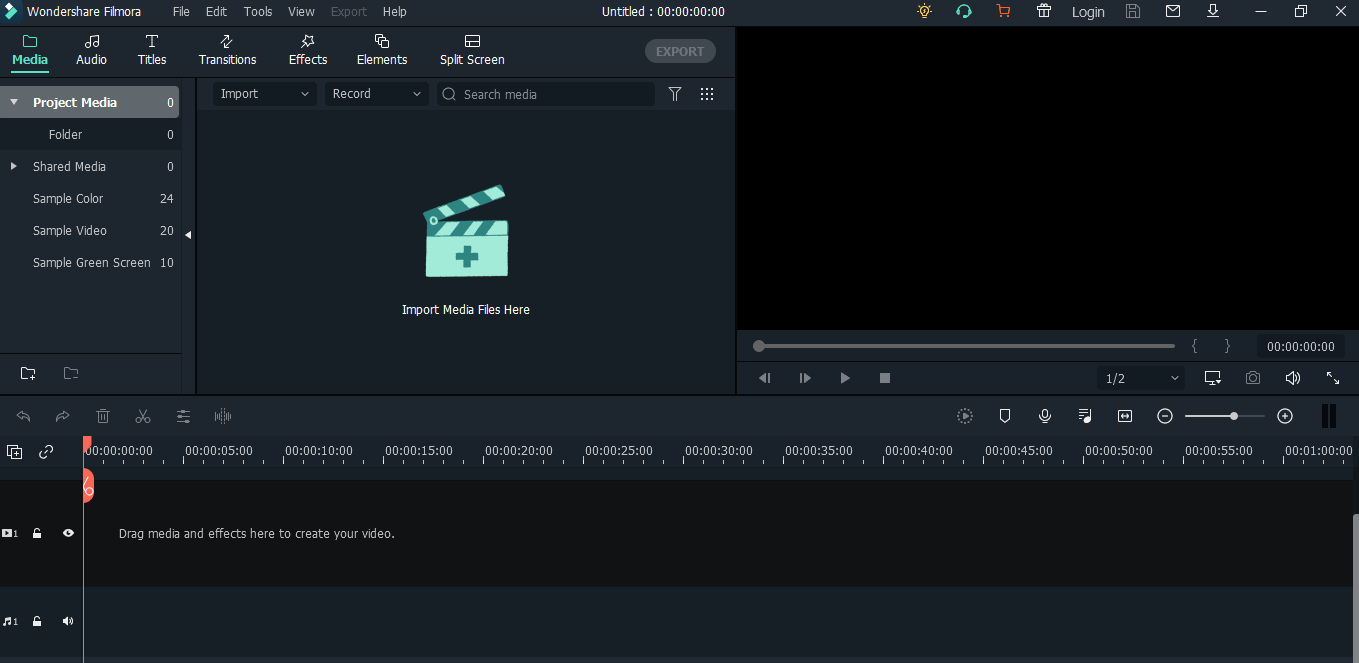 Basic Editing with Filmora!
Import Media
The first step is always the same: you must import media in the form of photos, videos, and audio to begin editing!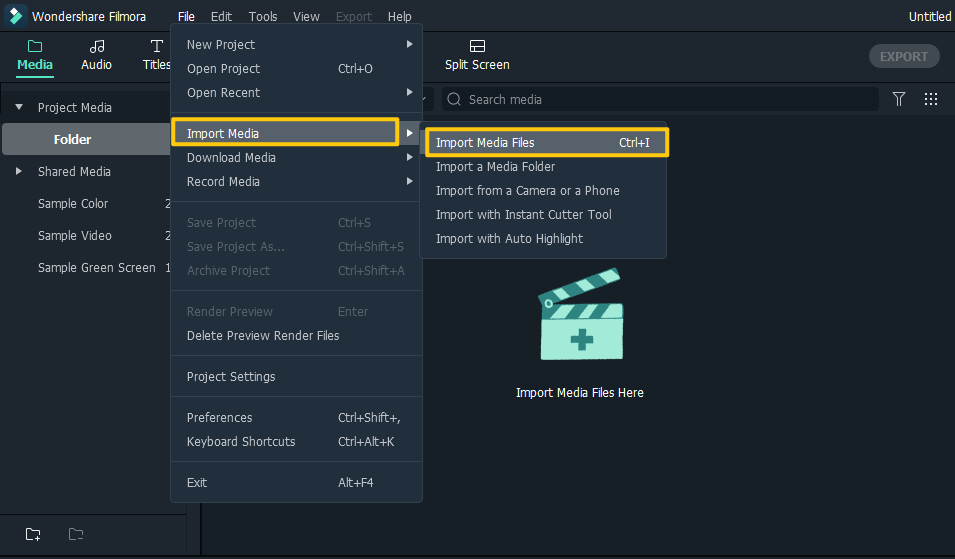 Click on Import and add the files you want to use in editing and drag them to the timeline! 
Trim. Split. Edit
As the video is on the timeline now, you can easily trim the unwanted part by clicking on the scissor icon you see just above the timeline!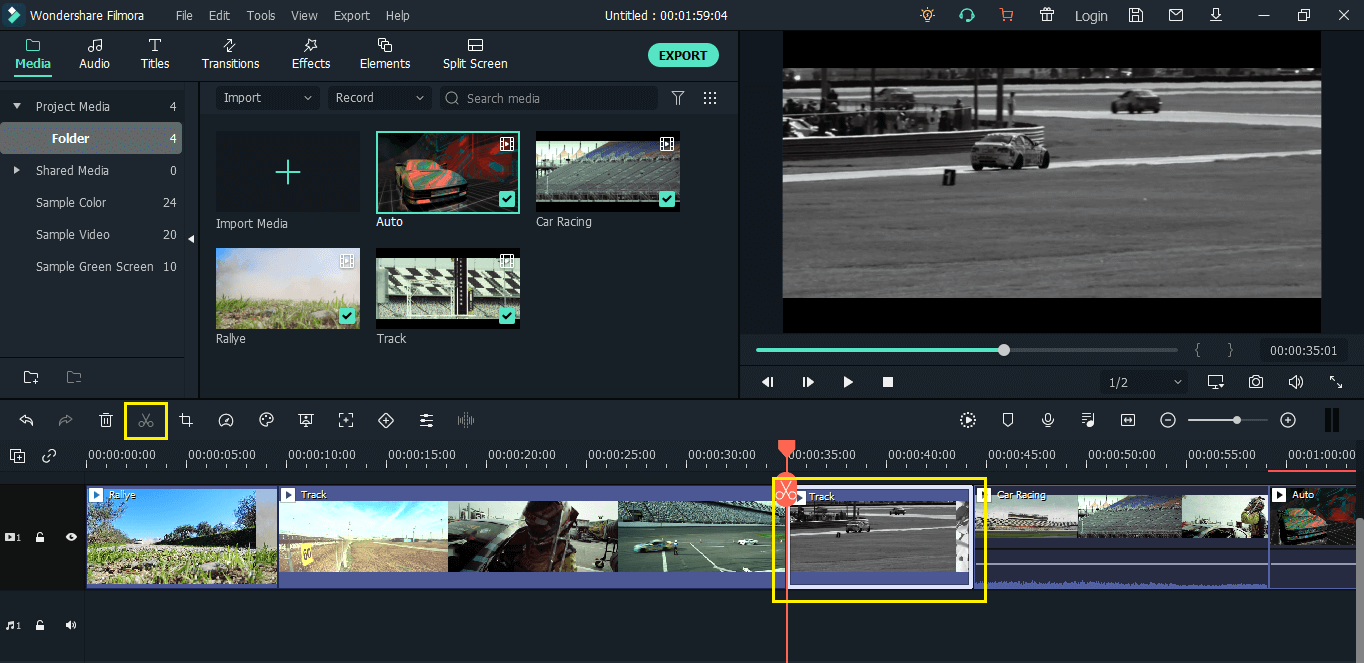 The Fun Begins!
You would suppose that this kind of editing is possible with mobile video editing Apps, so what does Filmora do? Filmora X introduces many new features – basic to advanced! Allow us to demonstrate!
Stunning Effects
On Filmora X, you'll find a plethora of effects. They have an endless library! So if you're editing a Christmas video, you can acquire everything connected to Christmas! If it's a wedding film, there are a lot of effects to choose from!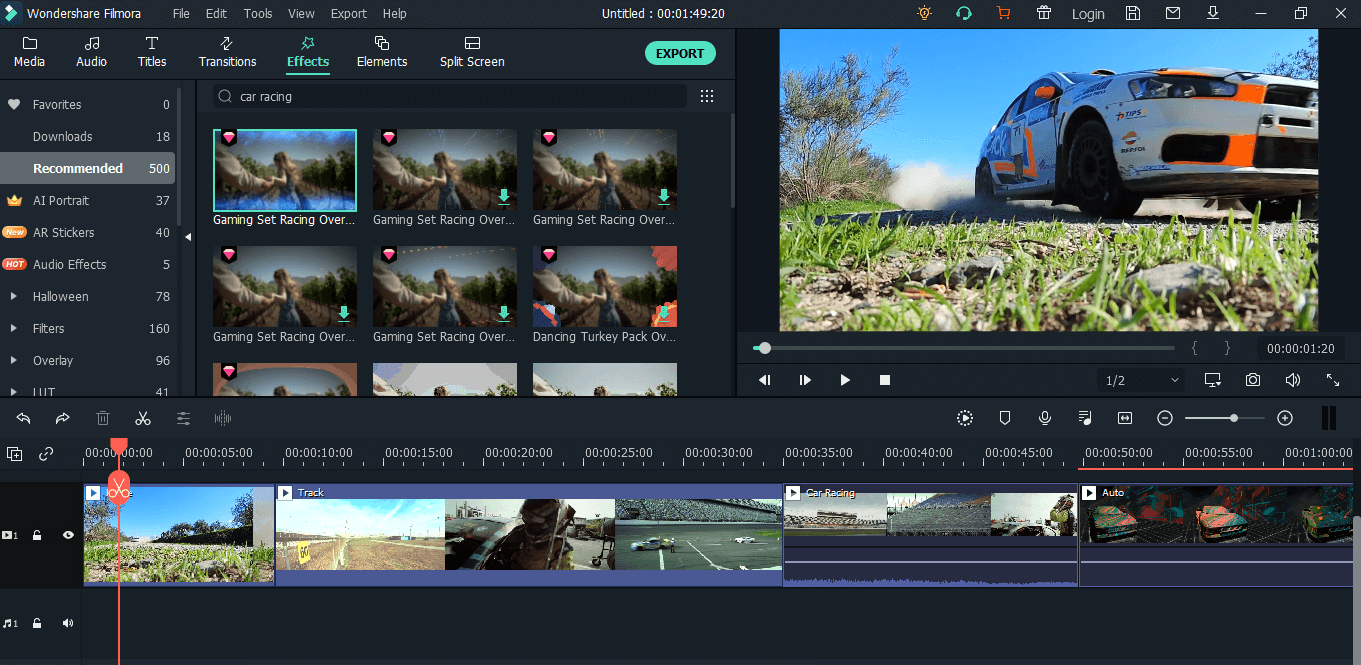 For the time being, I'm working on a racing video, so it's time to experiment with an effect!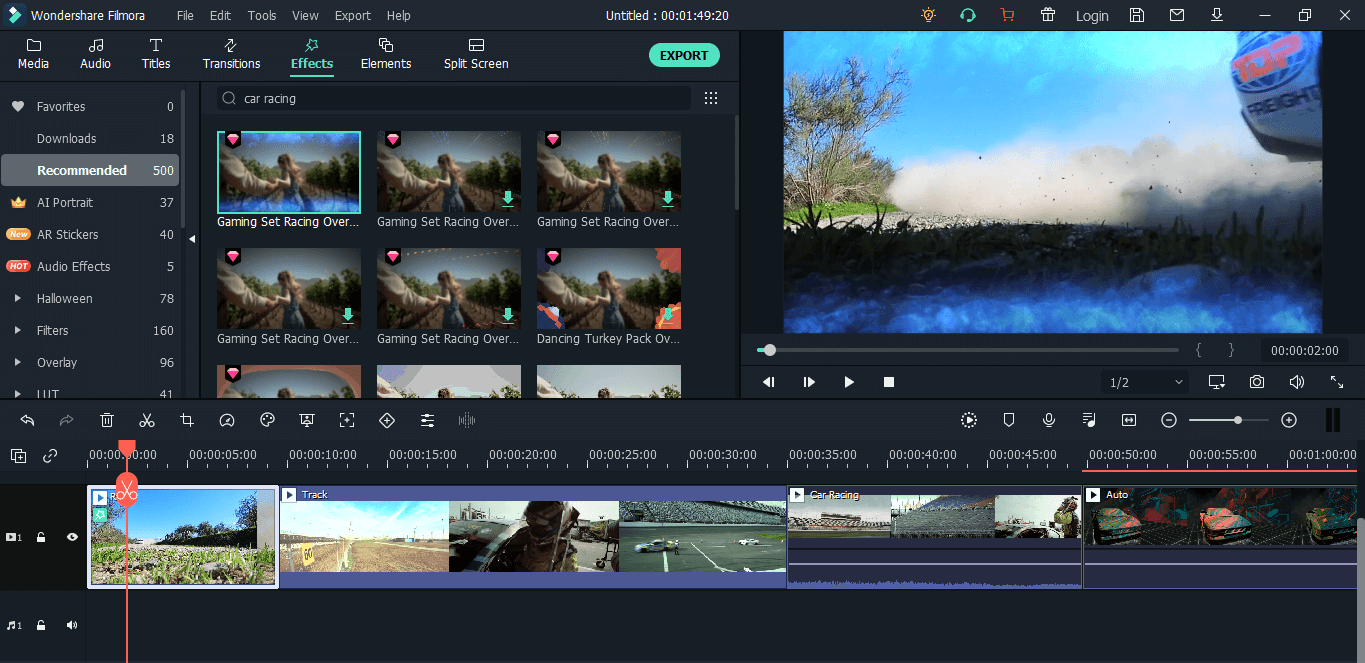 Boom!
Transitions & Filters
Filmora X will offer and suggest transitions and filters based on the video's requirements! If you're preparing an explainer or commentary video, you can search for the transition you desire!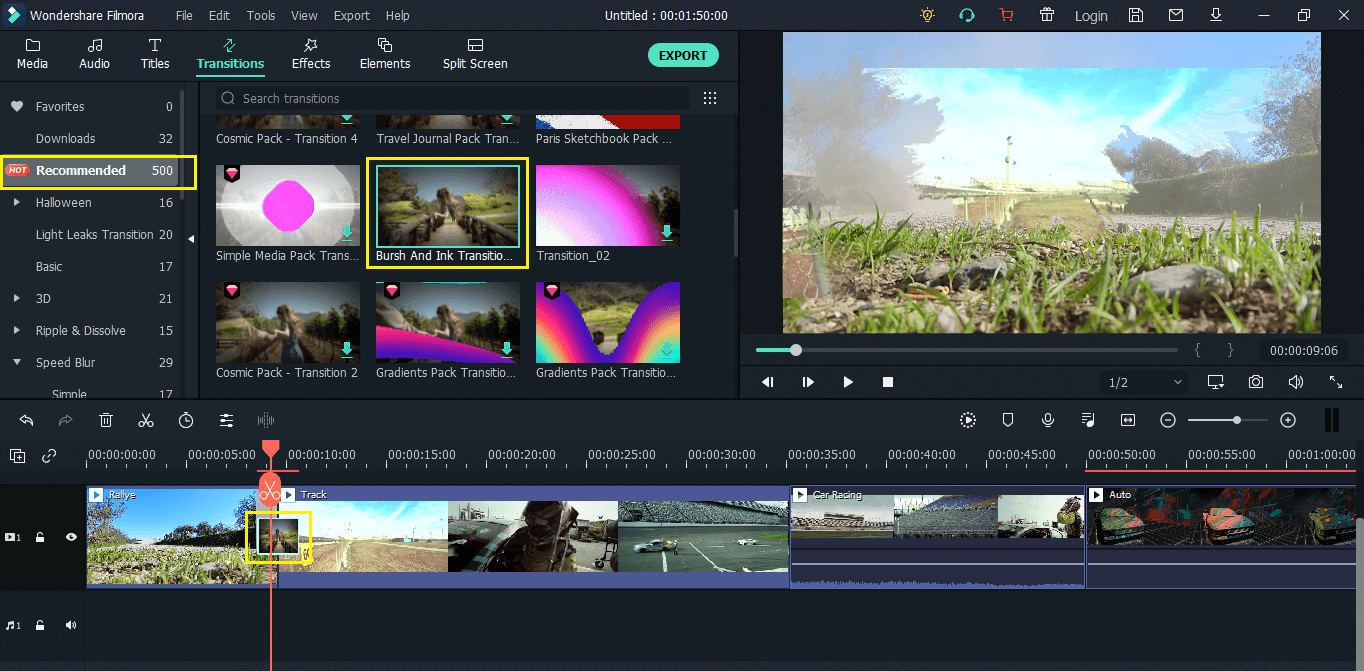 There are so many options!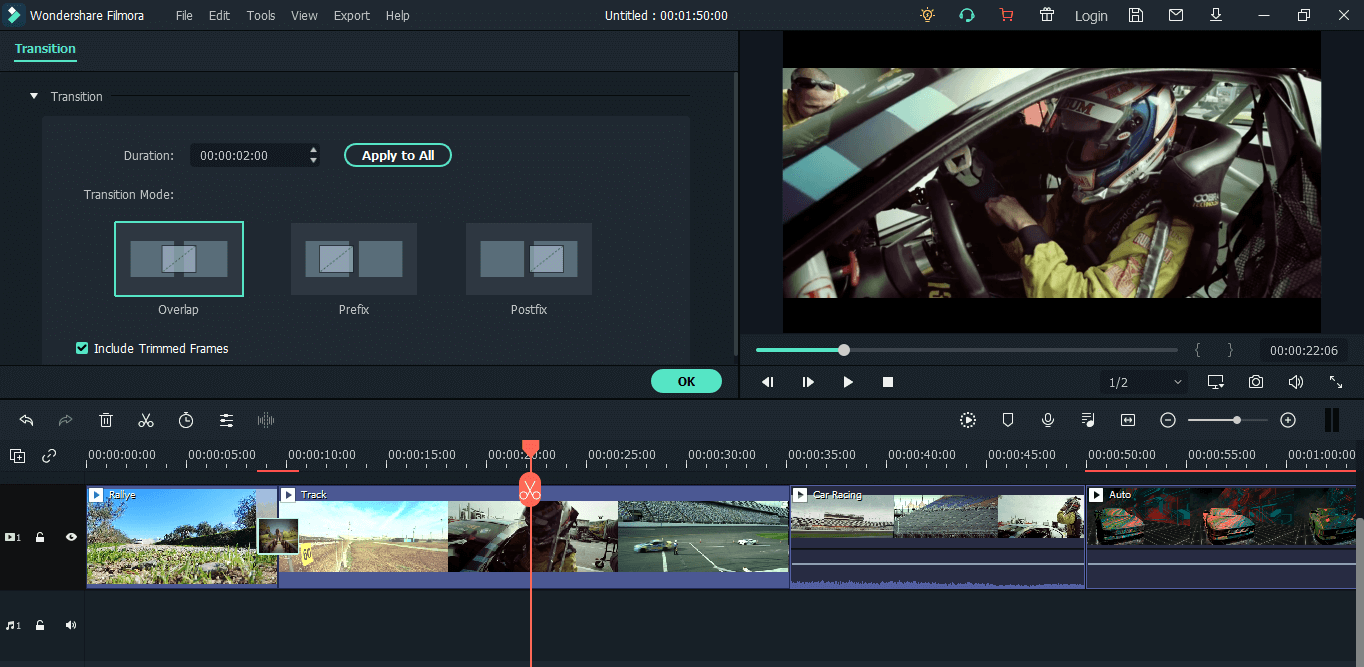 You can also customize the transition!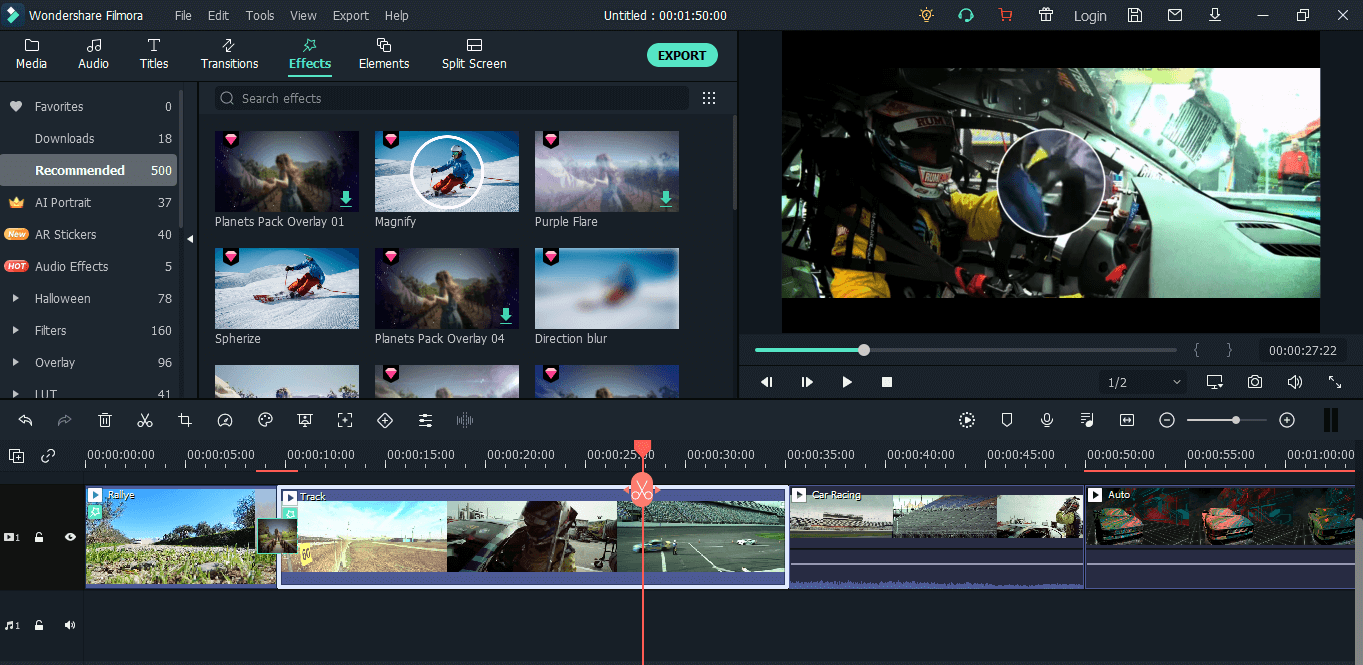 Title
Make a title for the video. You can choose any title and modify it to your liking.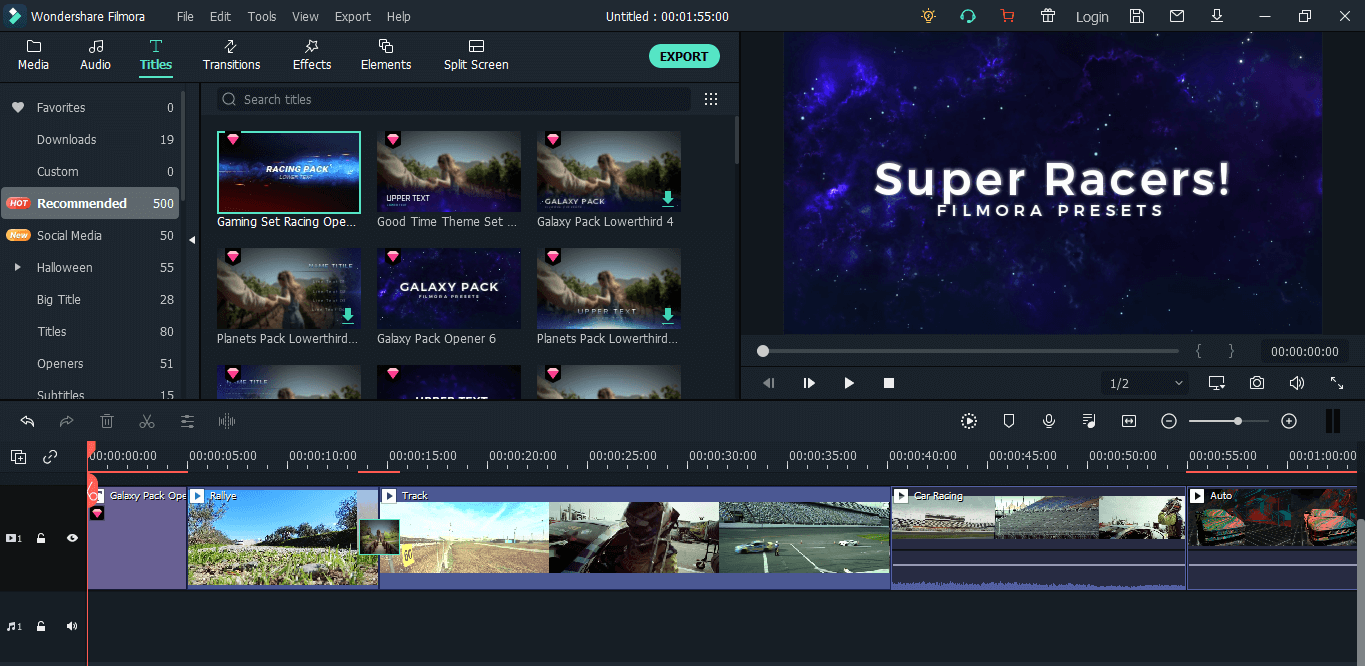 Music
The Filmora X music library is packed with stunning songs. You will find any music - even for a small part of your video, and you can add specific music to it! Also, the Beat Detection feature makes Filmora X an exciting choice to go with!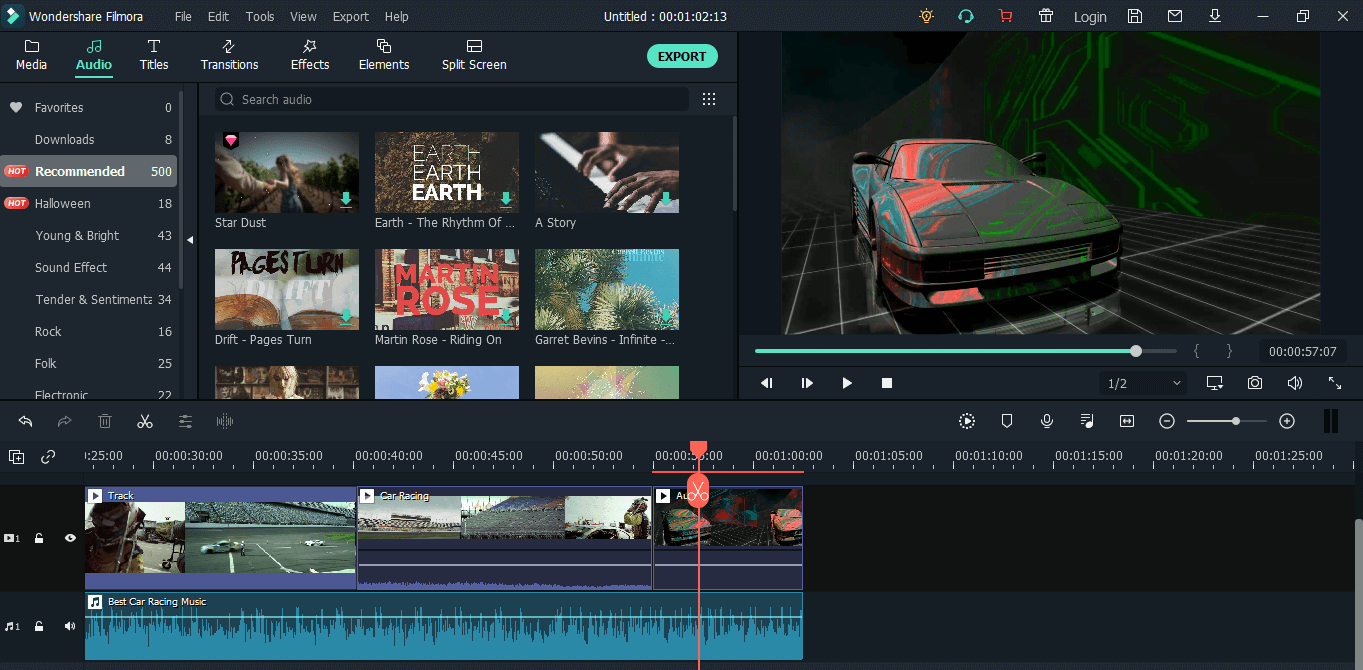 Advanced Editing
What makes Filmora X so appealing? Simply said, it gives the user a high level of editing! My video is now complete, but I can improve it even more by using the advanced capabilities, which are far easier to use than the simple stages!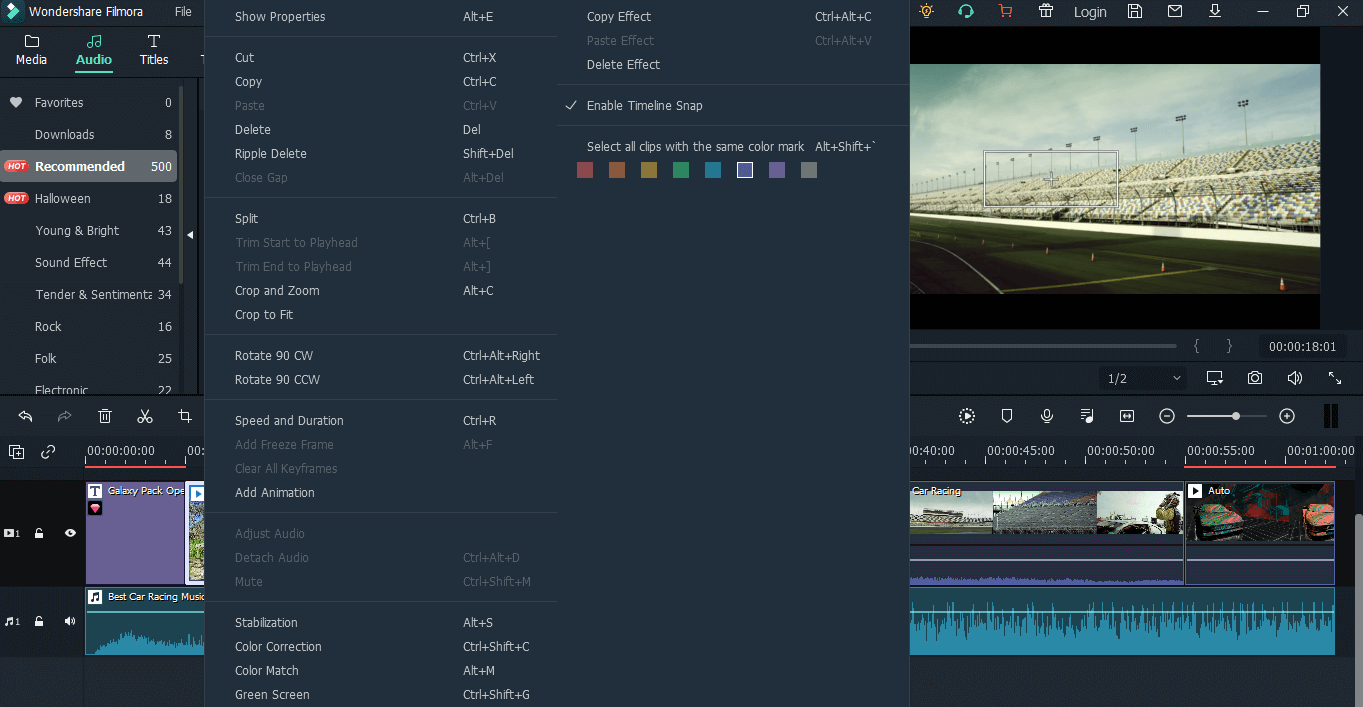 Left-click on the timeline and this menu will pop up!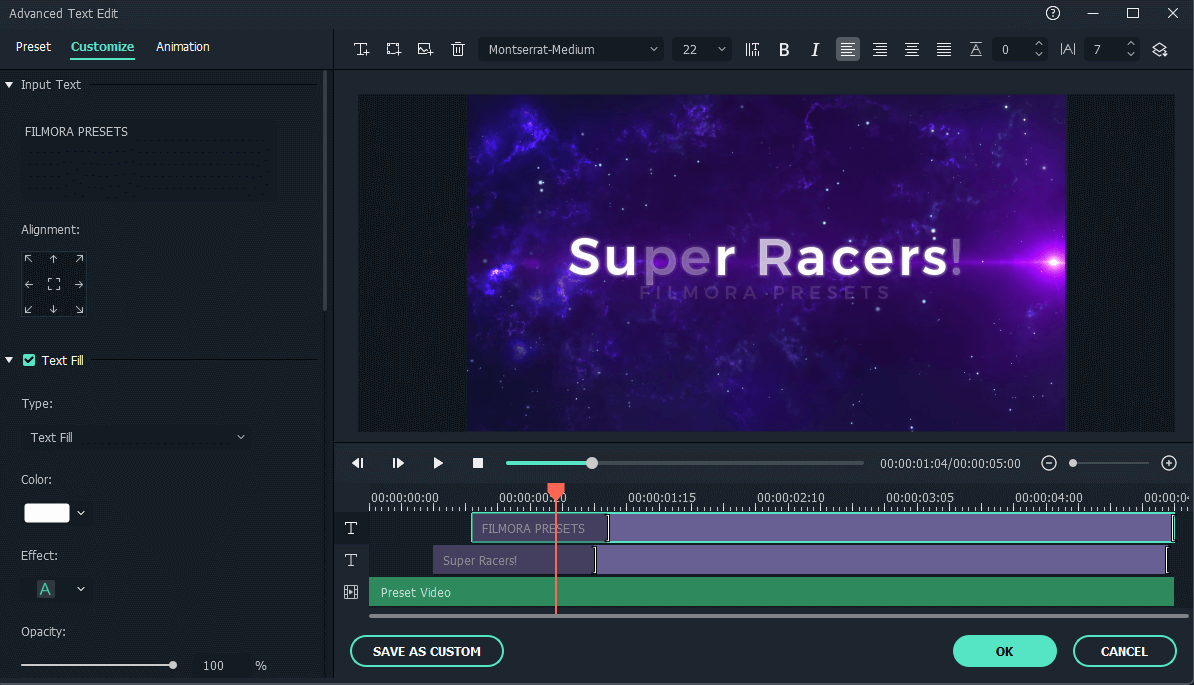 In advance features, you may make your title much more appealing!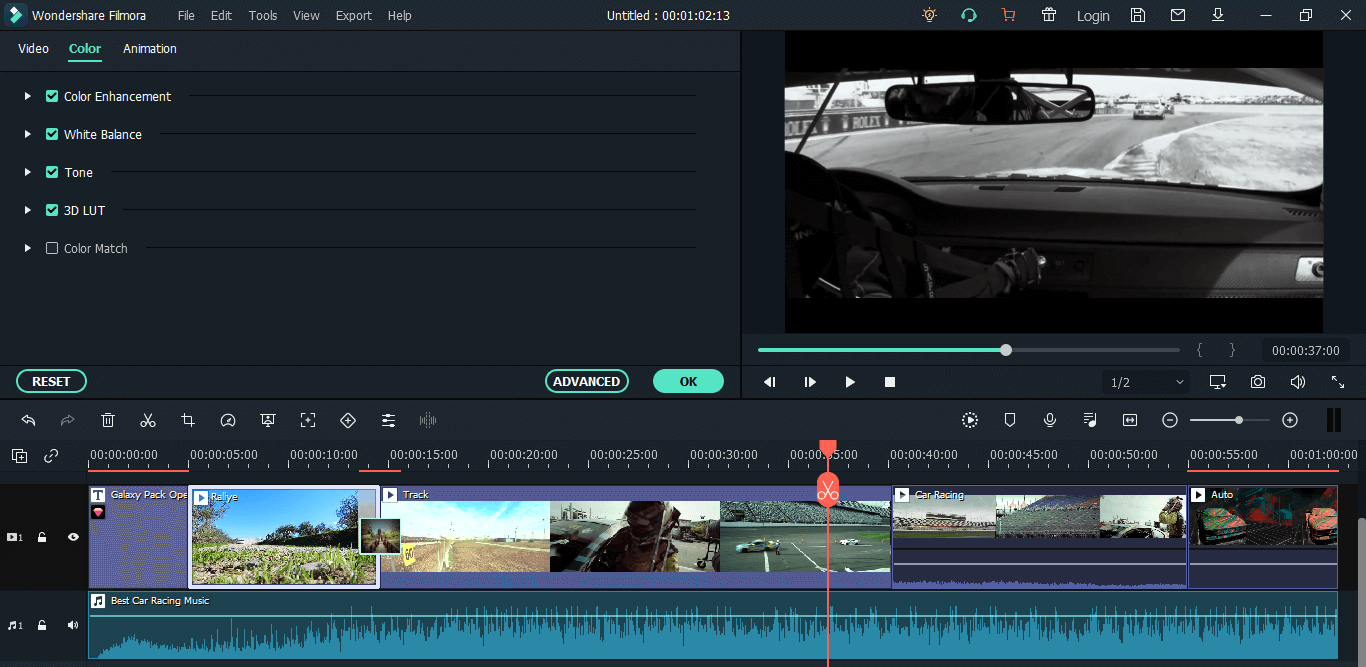 Amazing Color Grading Options!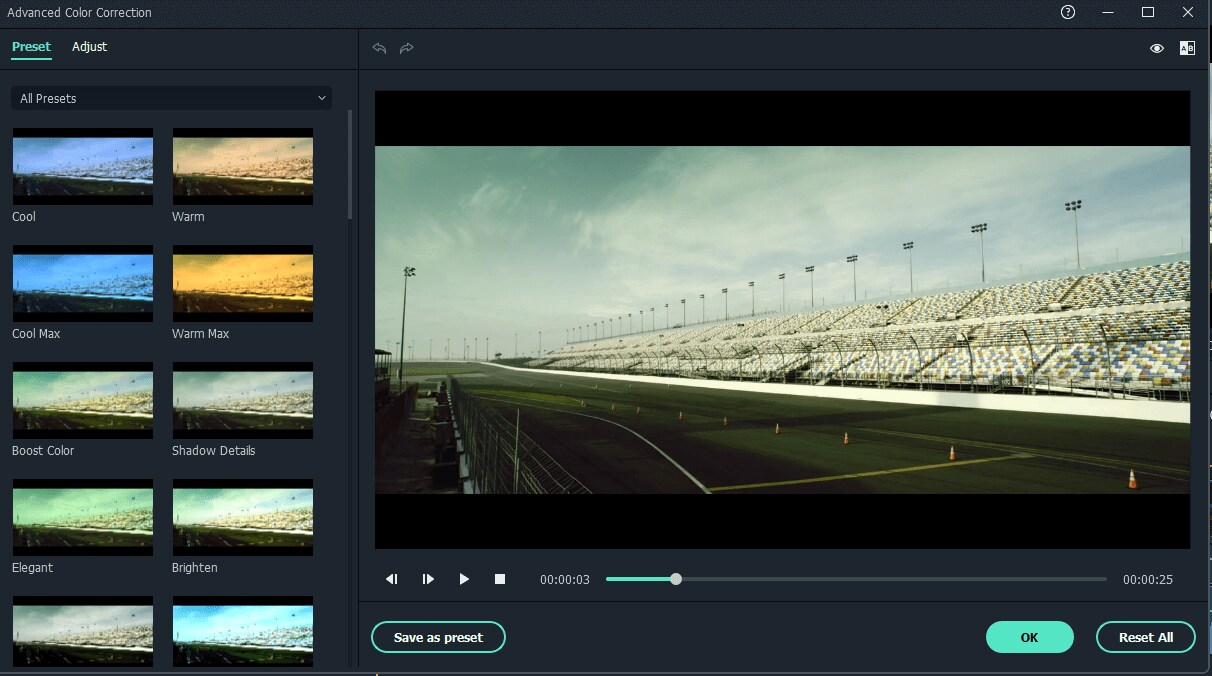 Use multiple colors to match your video and experience Filmora X's magic!
Filmstock Packs are great for more compelling storytelling. Bring your tale to life right now with this excellent one-stop shop for royalty-free video effects, audio, and stock media!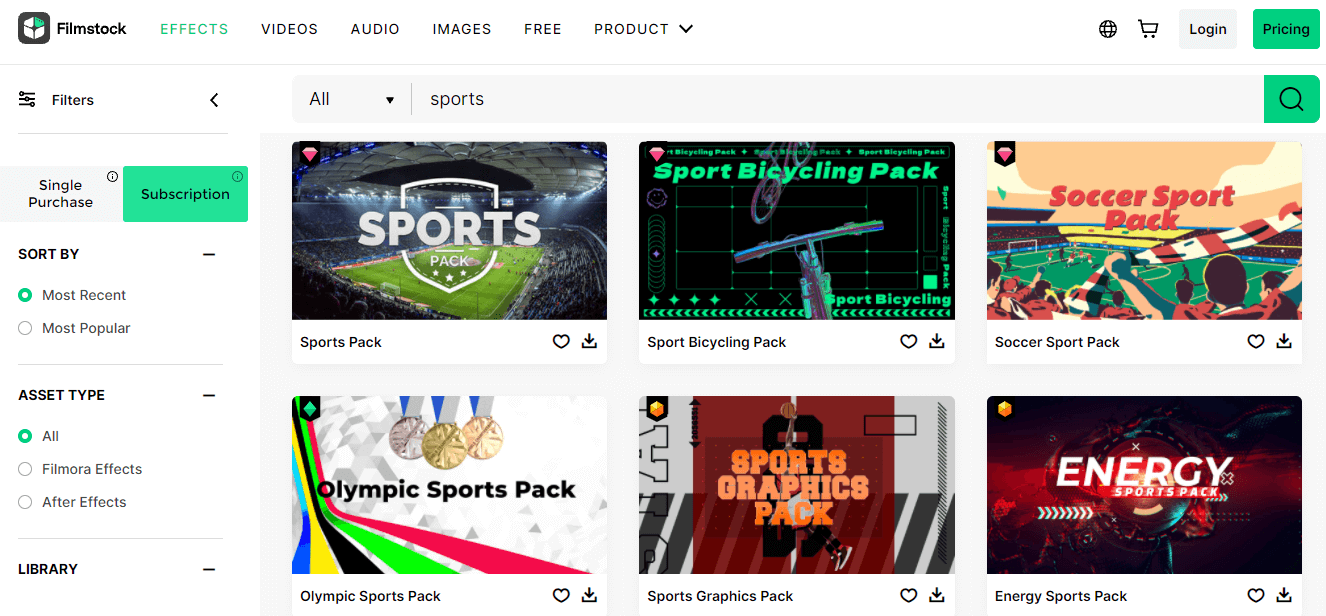 Export
Finally, it's time to export the video! You can export it to the device and also directly upload it on Youtube!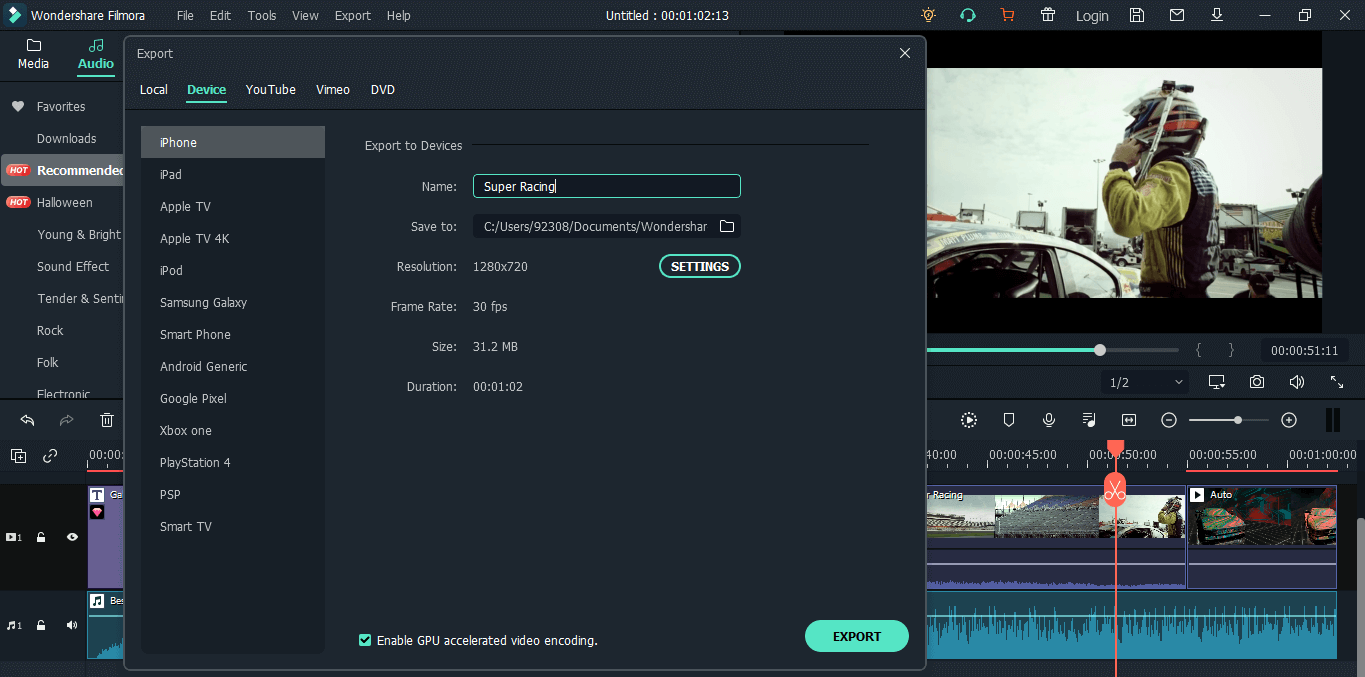 ---
An Ultimate Comparison of Desktop Software and Apps
There are many different types of video editing software out there, both desktop and app. Some powerful, some user-friendly, some professional, some cheap, etc., each is unique in its way. Here is an ultimate comparison of various video editors to help you make your choice more easily.
The world is full of choices. Whether you are communicating with the next-door neighbor or buying a car, you will need to choose one product to compare others. This is also true for video editing tools. While there are many types of video editors, desktop software and apps are worth examining!
Desktop software includes Filmora X, Adobe Premiere Pro CC, Apple Final Cut Pro X, Sony Vegas Pro 13, etc. They are paid ones with lots of functions and customizable options. On the other hand, apps are free-to-use video editors that mainly serve to help you make home movies without too many detailed editing settings.
Convenience: Apps are more convenient to use as they don't require too much computing process and storage space. However, no app can compare with professional desktop software. So if you have lots of time on your hands and unlimited storage, the best one is the desktop software. Otherwise, apps are good enough.
Professional: Since functionality is the most important factor to define whether a video editor can be considered professional, apps merely pass this test. On the other hand, desktop software should have more features than apps to come out better in terms of professional results. But it may not apply to many cases because sometimes the app's simplicity can yield a better result.
Price: Apps are cheaper than desktop software, but not all of them can be free. Most of the professional ones cost more than $100, making them more expensive than some good desktop software that has yearly subscription fees as an option.