If you can edit the videos on Android or iPhone directly, you'll more enjoy uploading a video from iPhone or Android to YouTube for sharing with your friends. But, what is the best app for editing videos for YouTube?
Well, you can find an ideal solution in this post.
There are plenty of apps for making videos to upload on YouTube, but not all of them can satisfy your editing needs. So before installing an app on your iPhone or Android device, you need to figure out which kinds of editing functions you need, and then pick up a YouTube editing app that can fully meet your requirement.
In this post, I'd like to show you 10 advanced video editing apps for YouTube, and also take a professional YouTube video editor to help you create an awesome video and upload YouTube directly.
Now, let's get started.
Part 1: Top 10 YouTube Video Editing Apps for iPhone, iPad and Android Devices
1. FilmoraGo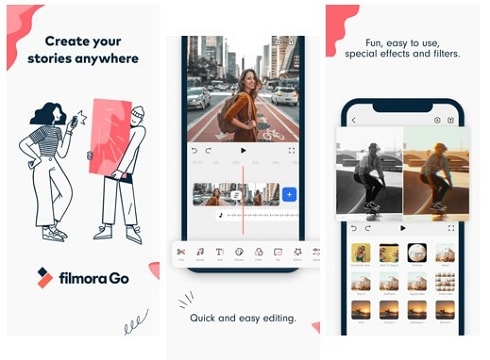 FilmoraGo is a fun and powerful video editing app. If you mostly upload the short videos on YouTube, it is the app that you should try on your iPhone. It has basic and advanced editing features that allow you to split and cut your video, rotate, adjust volume, control speed, and adjust color. With amazing filters and special effects, FilmoraGo will let you create amazing videos.
Price: Free with in-app purchases
Ratings: 9/10
Supported Operating System: iOS
---
2. VivaVideo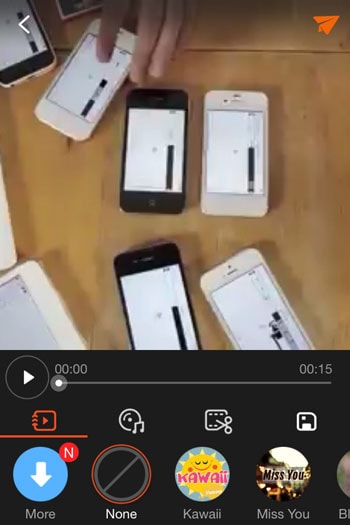 VivaVideo is of the most famous and renowned YouTube video editing application for iOS and Android. From shooting the videos to professionally editing them, VivaVideo provides every option. You can easily shoot the photo using the built-in camera feature of the application. The best thing about VivaVideo is that you can also record in the normal mode and widescreen. Apart from shooting the videos, you can also add multiple beautiful effects to your videos, but can also audio tracks from your iTunes library. There is also some built-in beautiful picture in picture effects for the video. Last but not the least, you can also make a slideshow of different photos.
Price: Free or $39
Ratings: 9.5/10
Supported Operating System: iOS & Android
---
3. Magisto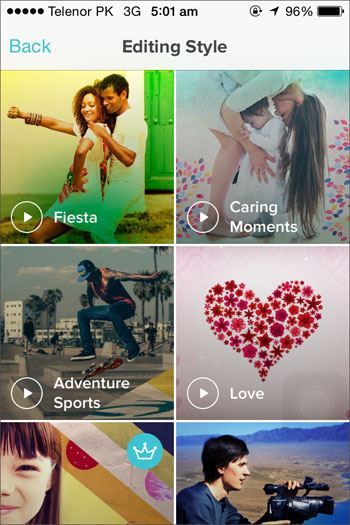 Magisto is perfect for those users who just want to add some filters to their videos. This YouTube editor app doesn't offer much functionality and functions for editing purpose but it does have some cool effects which you can apply on a video by simple one click. The best part about using the Magisto is that you can save all of your videos on the cloud, so, you can edit them anytime from a simple web browser. In other words, if you are not a professional YouTuber, you should try this application to apply some basic effects and normal video editing features.
Price: Free with In-App Purchases
Ratings: 7/10
Supported Operating System: iOS, Android and Web Browser
---
4. iMovie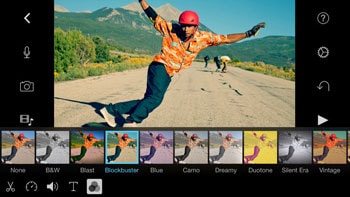 A list of video editors is incomplete without the amazing video editing application by Apple, iMovie. Although it is only available for iOS, it has great video editing features such as adding text, changing an audio track of a video, adding effects to a video, and finally uploading it to famous social networking websites such as Facebook, YouTube, and Vimeo. Another noticeable feature about using iMovie is that you can change the speed of a particular part of the video, you can make a slow-motion or hyper-lapse video of a specific part.
Price: Free
Ratings: 8/10
Supported Operating System: iOS and Mac OS X
---
5. KineMaster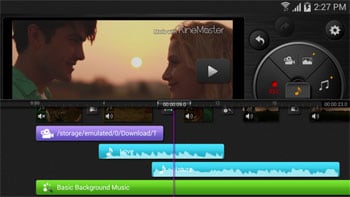 KineMaster is a great YouTube video editing tool to edit videos on Android devices. It helps everyone from basic level to professional level. Just like iMovie, everything is present right on the screen. Unlike most of the video editors, it doesn't offer the simple video editing, however, the videos are created in the form of layers. So, you can easily create the picture in picture effect for the video. You can also add text as introduction, credits or subtitles of the video, add music from music library on your Android Phone and can perform basic editing function such as cropping, trimming and rotating the video.
Price: Free or $39
Ratings: 9.5/10
Supported Operating System: Android
---
6. Cute Cut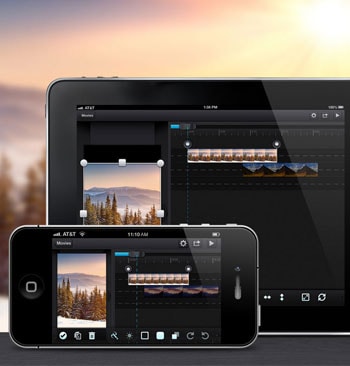 Cute Cut is different from all other video editing software because of the amazing user-friendly interface. The UI of this app resembles most of the professional video editing software of Mac and PC. From the main screen, you can easily drag and drop the videos and photos to the main screen. Now, here you can edit them as you want. You can add a picture in the picture effect to overlay two videos, change the transparency of the videos, rotate them, or can add different pictures to make a unique video. Everything will be added in real-time, so, you can change anything that you want anytime.
Price: Free with in-app purchases
Ratings: 8/10
Supported Operating System: iOS and Mac OS X
---
7. WeVideo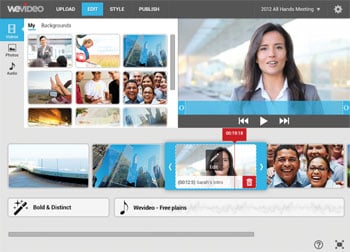 WeVideo is an ultimate video editing application that is available as an online service for computers, an App for iOS, and Android. You can easily save all of your data on the cloud and can edit the videos while on the go. As far as the editing features of these applications are concerned, it has all the necessary features to edit videos. Cropping, trimming, rotating, adjusting brightness, voice-over, adding music and text, this application has got all areas covered.
Price: Free with in-app purchases
Ratings: 9/10
Supported Operating System: iOS, Android and Online
---
8. Clips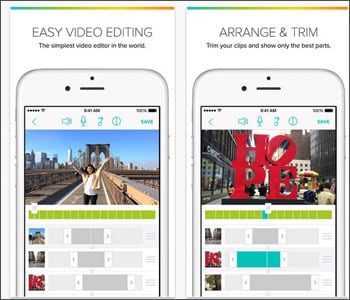 As the name of the application indicates, Clips is an application with the simplest and minimalistic design for any video editing app. The app itself is actually pretty much easy to use and provides step by step guidelines to edit the videos from trimming it to changing its speed. First of all, you will have to trim the video, add the voice over or music, cool effects and transitions and final video is ready. Although it doesn't have most of the editing functions it provides great editing tools for basic YouTubers.
Price: Free with in-app purchases
Ratings: 8/10
Supported Operating System: iOS and Web service
---
9. Splice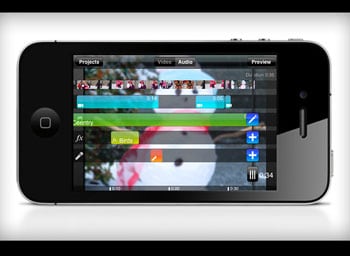 Splice is another video editing application for iOS which will provide professional video editing tools right on the screen of your iPhone. It doesn't only have simple editing features such as cropping, trimming, or rotating but it also provides an amazing picture in picture features for different photos and videos. You can also add audio tracks easily on a video. However, like most of the professional video editors for iOS and Android, it also has some effects and transitions to switch from one video to another video. The most important part is that you will have to buy all of these using In-App purchases in the application.
Price: Free with in-app purchases
Ratings: 7/10
Supported Operating System: iOS
---
10. YouTube Video Editor
YouTube also has its own video editing feature in the application. While uploading the videos, you can trim down them, add some already present cool effects to the videos or add some music to the video. The sole purpose of including these features is to refrain users from using other video editing apps. But if you want a professional level video editing, you must download one of the above-mentioned video editing apps.
Download YouTube Video Editor >>
Price: Free
Ratings: 6/10
Supported Operating System: iOS and Android
---
Part 2: Best YouTube Video Editor for Beginner and Semi-pro -
Highly Recommended
Filmora Video Editor for Windows (or Filmora Video Editor for Mac) is a YouTube editing app for Windows and Mac, which allows users to edit a video like a pro with 1000+ video effects. Unlike YouTube editing apps, this program can deal with all kinds of videos with basic and advanced video editing tools, and export the edited or newly created video to YouTube or Vimeo directly. Of course, you can also output the video to iPhone, Android, or other devices as you like.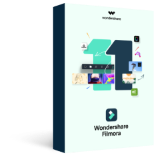 Best video editing software for beginner and semi-professional, that comes with powerful editing skills like trimming, splitting, rotating, editing, etc.
Advanced video effects like green screen, PIP, audio mixer, etc. can also be found and applied to your video within few clicks.
500+ free special video effects to customize and create an awesome movie by yourself.
1000+ standalone effects downloading resources to make videos in all kinds of styles.
Export videos to Chromebooks compatible format with 1 simple click.
Learn How to Edit a Video for YouTube with Filmora Video Editor?
Here, I'll only show you the basic editing process with Filmora Video Editor. If you want to learn more editing tips, you'd better to read the full guide of editing videos on Windows or Mac or directly take a look at the below video tutorial.
Step 1. After installing the program on your computer, directly launch it. Then you can click on "New Project" and click "Import Media Files Here" to load the video you wish to edit into the media library.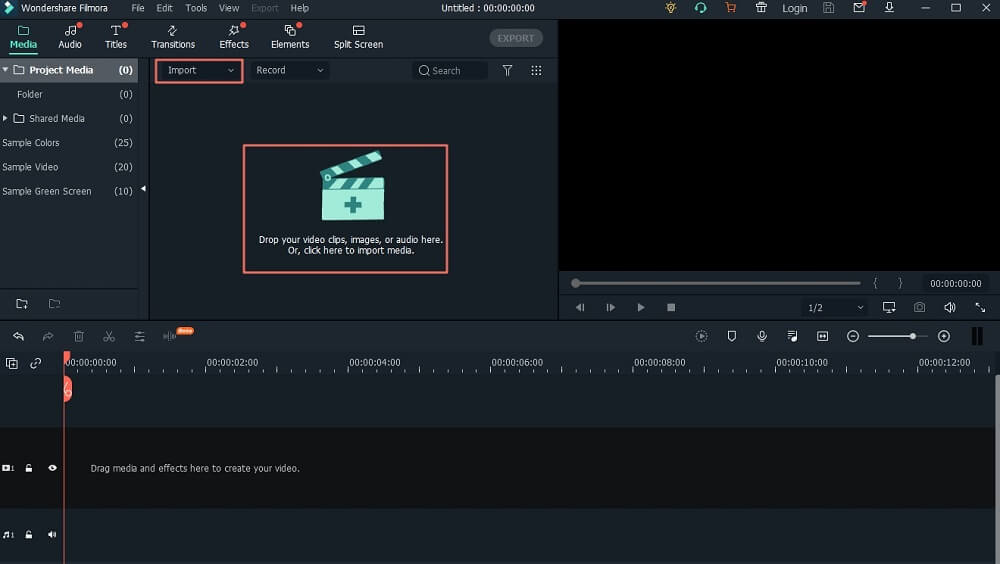 Step 2. Drag and drop the video into the Timeline, then you can click the "Trim", "Split", "Edit", etc. button to change the video length, size, quality, etc. as you like. And you can also choose the "Filters", "Transitions", "Overlays", etc. to apply different effects to your video.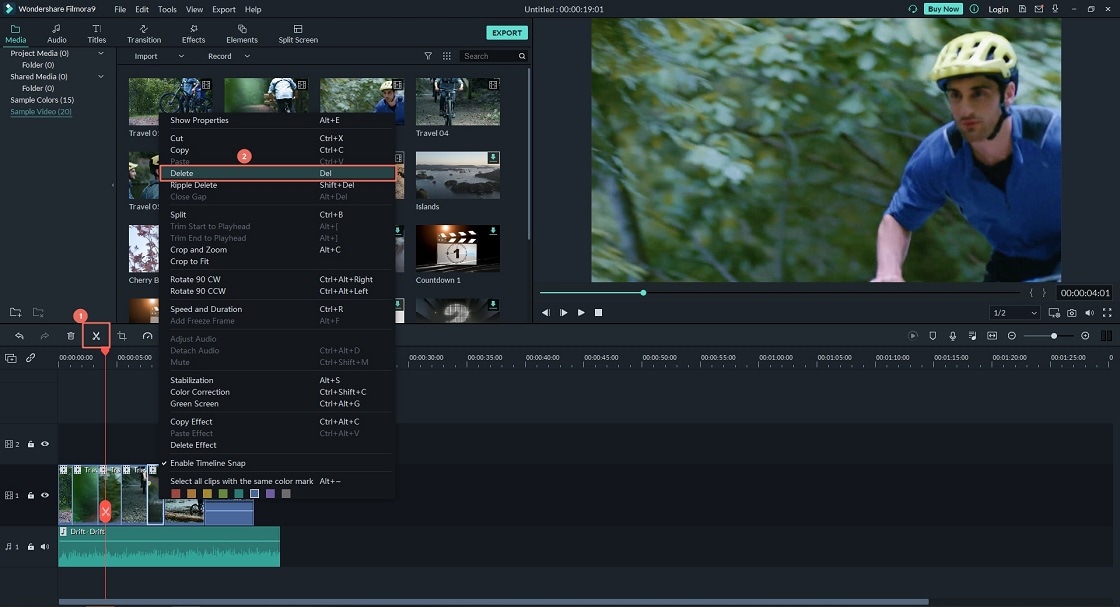 Step 3. When the editing is finished, click the "Export" button to choose an output format, compatible device or video sharing site to save your video.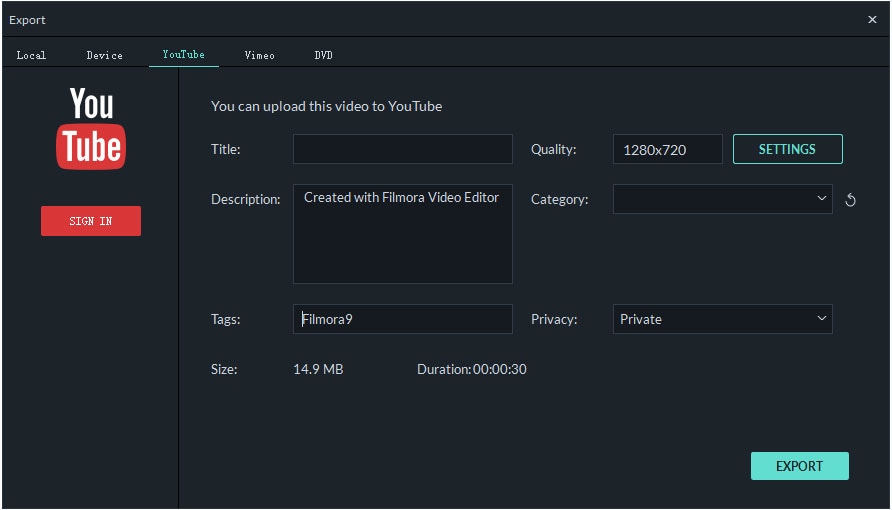 Final Thought: Desktop App vs Mobile App?
Now, you've learned the best desktop app for YouTube editing and 10 advanced YouTube editing apps, which one is the top 1 in your mind?
In fact:
Video editing apps for iPhone, iPad, or Android devices are more suitable for users to perform some basic editing on targeted videos on their mobile devices, while the desktop application can provide a powerful ability to edit a video like a pro. Thus, you can choose a different tool to satisfy your needs.
In my opinion,
If you prefer to make and edit videos on your phone, then FilmoraGo is a good choice among the above-recommended apps.
If you want a more professional editing experience, I'd like to recommend a desktop tool like Filmora Video Editor, because everyone can use it to create a high-quality video and share on YouTube, iPhone, Android, BlackBerry, etc. without restrictions.