You can check your MobileMe, Microsoft Exchange, Yahoo! Mail, Gmail, AOL and other IMAP and POP3 email accounts on iPad. And this article is all about iPad email including how to set up iPad email and how to fix some common iPad email troubleshootings.
3 Ways to Set Up iPad Email
Note: The email here can be transferred from Mail (on your Mac), Microsoft Outlook 2003/2007/2013 or Outlook Express (on your PC). If you delete the email account or some emails on your new iPad, it won't make any difference on your computer.
iPad Email Tips & iPad email issues
Navigate Multiple Accounts: tap Folder to go to the folder list -> Tap on the Accounts button to navigate to the email accounts list -> choose any account you want to open.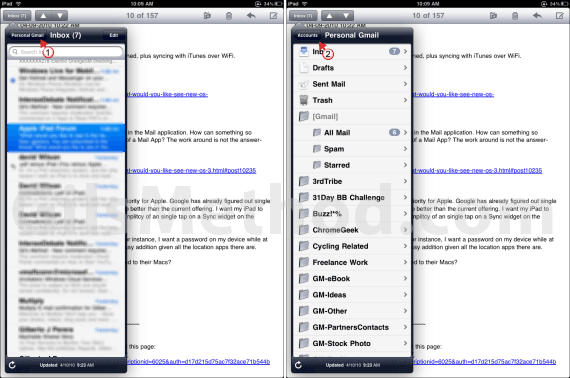 Stop using/delete an Account: go to Settings -> Mail, Contacts, Calendars -> select an account -> turn Account off.