MP4 is one of the most popular video formats in the world. It can fit longer videos of high quality in a lower file size. There are thus plenty of occasions where an MP4 cutter comes in handy. These MP4 cutters can make your videos crispier and shareable. So, how do you cut these videos well? In this blog, we will look at some of the best MP4 cutters out there so that you can choose your favorite one according to your requirements on video format, size and more.
Part 1. Best 10 Free MP4 Cutters [Online & Desktop]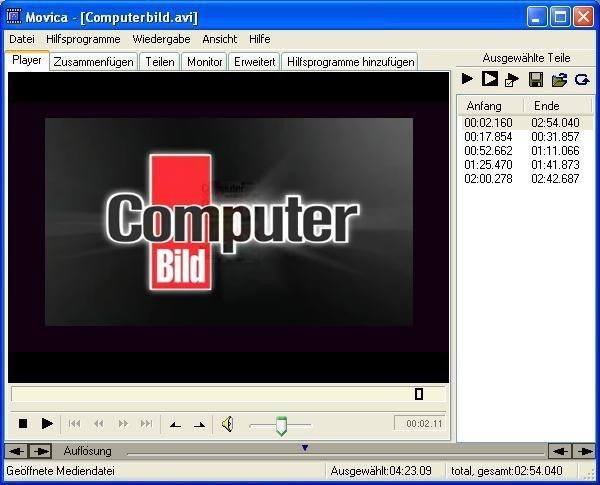 MMovica is a free MP4 cutter that can cut Windows media, MPEG files and FLVs. You can simply select your desired portions from a video and cut it as per your need. The simple features of the editor give you the ultimate edge to save your time and at the same time, you get the final output in the finest manner. So, this MP4 cutter free comes as a nice gift for any of you who's searching for a tool that can trim varieties of videos with its simple twists.
---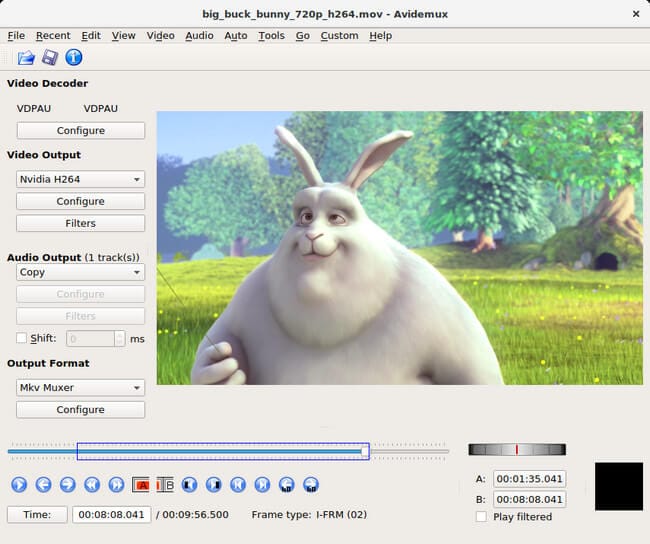 Avidemux is a free open source MP4 cutter available on Windows, Mac and Linux. It also supports AVI, DVD-compatible MPEG files, and ASF formats. It's full of easy-to-use features. The clean interface of the tool is perfect for a smooth video editing operation. Not only is that videos can be encoded in different ways. Though the tool lacks timeline feature, the overall performance of this video editor is quite praise-worthy.
---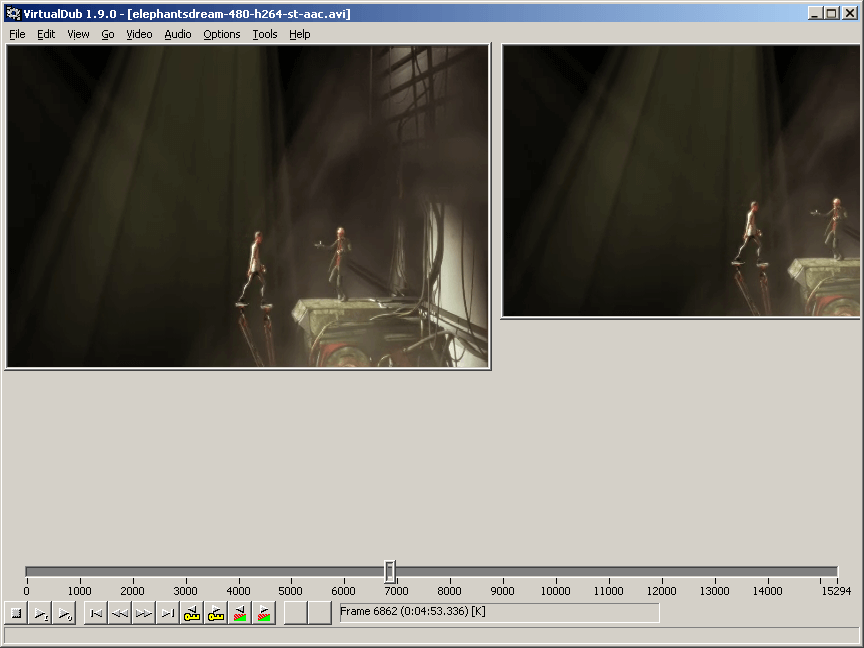 VirtualDub is a quick video editor, but it can be considered as a main streamlined tool. VirtualDub is mainly used for editing different AVI files but can cut MP4 files as well. It's distributed under GNU, so you can consider this a perfect free MP4 cutter for sure. For this, you can use it as a lightweight video editing tool which is good on the go.
---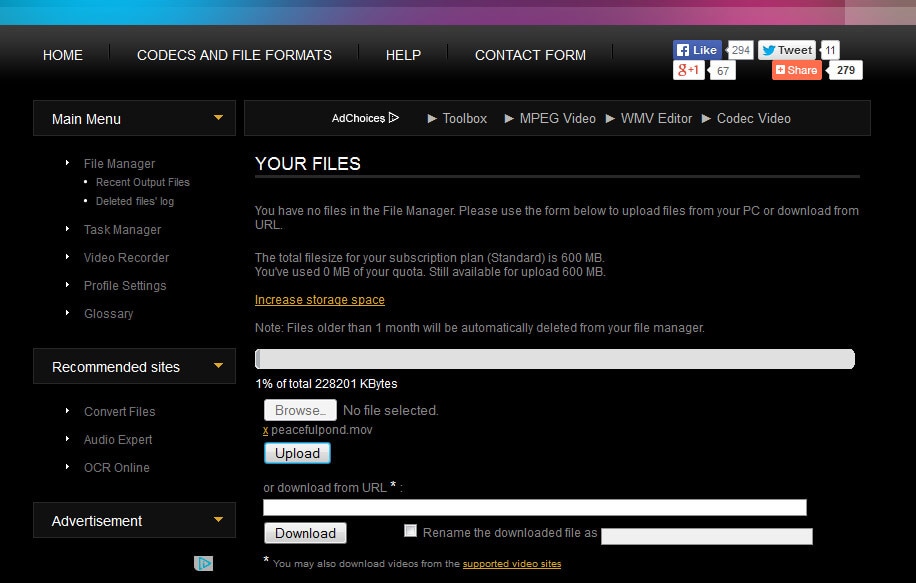 Video Toolbox is another great free MP4 cutter that supports most of the major video formats like 3GP, FLV, AVI, ASF, M4V, MKV, MOV, MPEG, MPG, VOB and WMV. One disappointing thing about the tool is that it supports up to 600 MB. So, you can consider this video editor for editing short video clips. So, if your need is to cut a short video clip, then you can use this MP4 trimmer free.
---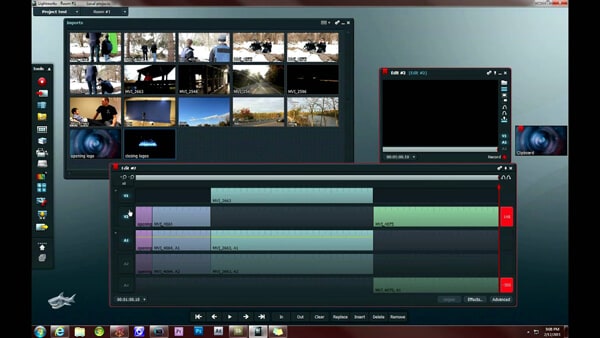 Lightworks a nifty MP4 cutter with an intuitive interface that works on Windows, Mac and Linux. It has its basic version free for use. Premium plans start from $9.99 per month. It also supports many less supported video formats like MXF, R3D, BRam, MTS, M2TS and M2T etc.
---
#6. Cute Video Cutter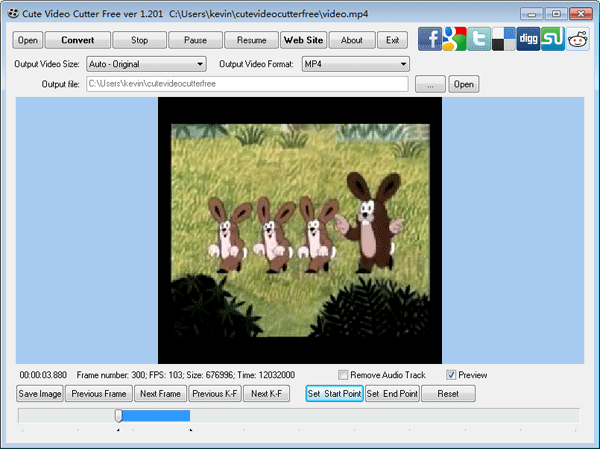 Cute Video cutter is a Windows-based lightweight free MP4 cutter that supports a wide range of video formats. The list includes AVI, MPEG-1/2, DVD/SVCD/VCD, VOB, DAT, ASF, WMV, Divx, xVid, MOV, M4V, MPA, 3GP, MKV, RM, RMVB, SWF, FLV video formats.
---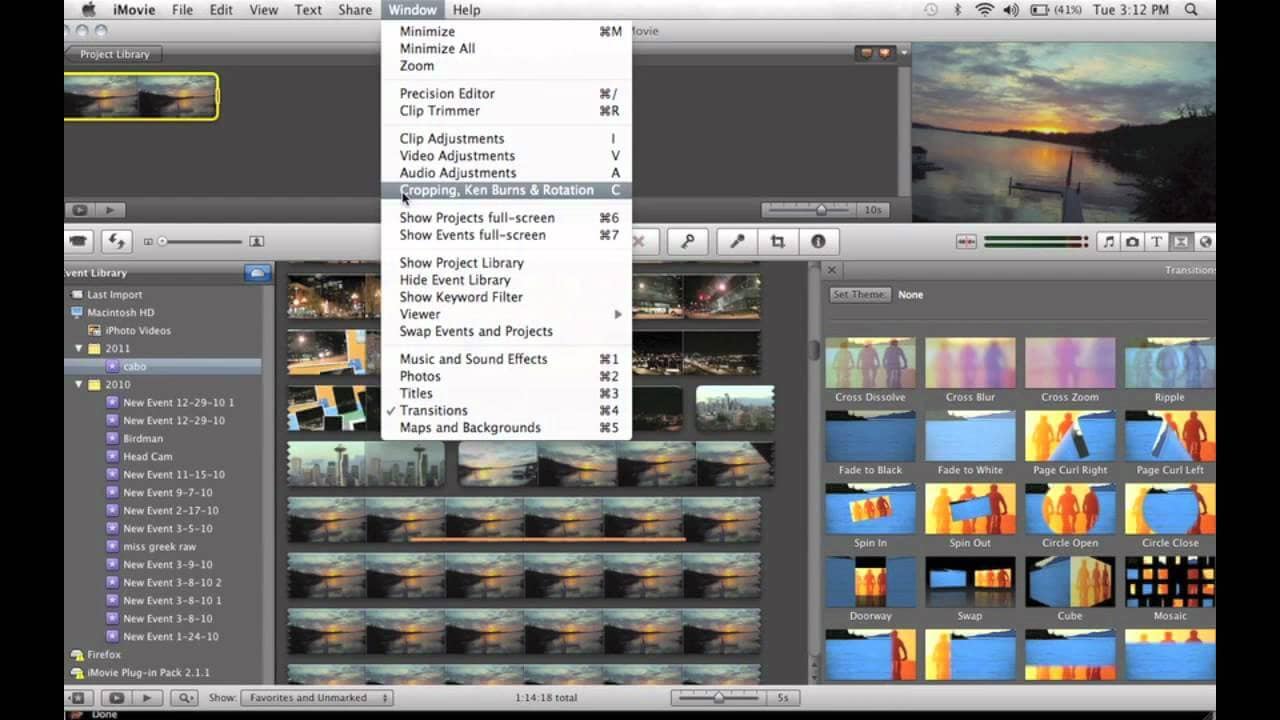 iMovie is a free and powerful MP4 cutter and video editor from Apple that works on both iOS and macOS devices. Although iMovie supports most of the popular video formats, it may not work well with lesser-known video formats like FLC, DivX or H.261 etc. There are, however, compressors available for such incompatibilities. It has different awesome features which can turn your stale videos into magical movie-like ones. High-resolution videos are processed on this software without having any interruptions. You can cut videos regardless they're recorded with iOS or Mac or similar types of devices.
---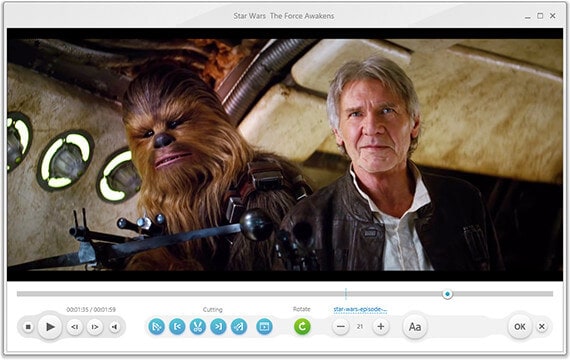 Freemake Video Converter is a free tool to cut your MP4 files. It can also convert media files from one format to other. It supports over 500 video and audio file formats. It supports over 500 types of video formats. Can you imagine the number? Yes, more than 500 types of videos are compatible on this tool. One thing to assure is that the number of users of this tool is dramatically increasing and you can notice that on the site of Freemake. You'll see that every now and then, the number is increasing.
---

Online Video cutter is a simple MP4 cutter. It has limited functionality, but that makes it very easy to use. Since it is an online tool, there is no installation required. In addition, Online Video Cutter supports almost every video format out there, including MP4 format. Its high compatibility rate means that you will have ease in downloading your videos to mobile device platforms like iPhone, iPad and iPod. The choice will be yours to make because you will benefit from easy cutting of your MP4 videos online.
---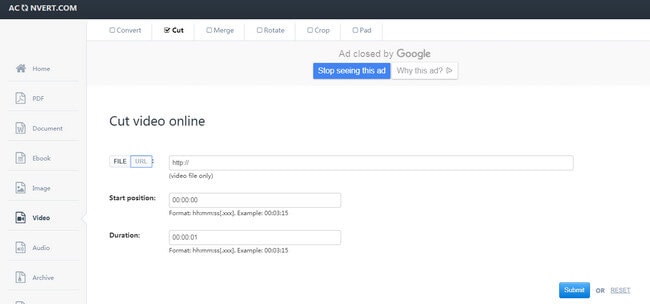 Aconvert is another free online MP4 cutter that also provides some basic editing features. The video file size is limited to 200 MB. It supports most of the common video formats. The list includes MP4, AVI, FLV, MPG, MKV, WMV, M2TS, WEBM, ASF, MOV, M4V, RM, VOB or OGV. If you want to trim MP4 online, then ACONVERT Video Cutter can be a reliable companion for doing the task. The video split sections deals with the MP4 cutting. So, using the option, you can cut your MP4 video online in no time. Being a multifunctional tool, you can completely rely on Aconvert.
---
Part 2. How to Cut a Mp4 video with Filmora
Filmora is a powerful desktop video editor (for both Windows and Mac) that can effortlessly cut your MP4 videos without any quality loss.
Here's how to cut your videos in Filmora:
Step 1: Import your video
Click File - Import Media - Import Media Files to import your MP4 video.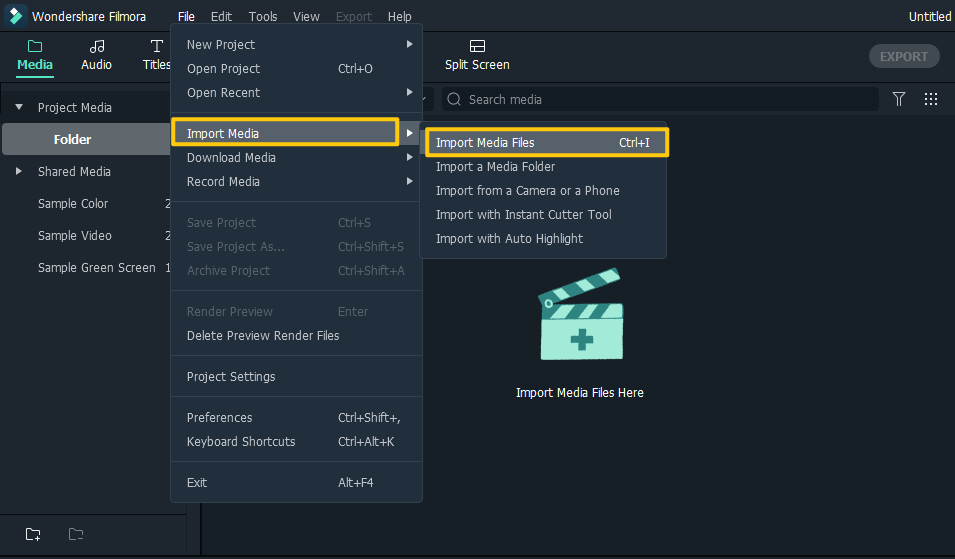 Step 2: Split the video
Place the red playhead at the start and end of the unwanted sections you wish to remove and click on the red scissor to split the MP4 video at those points.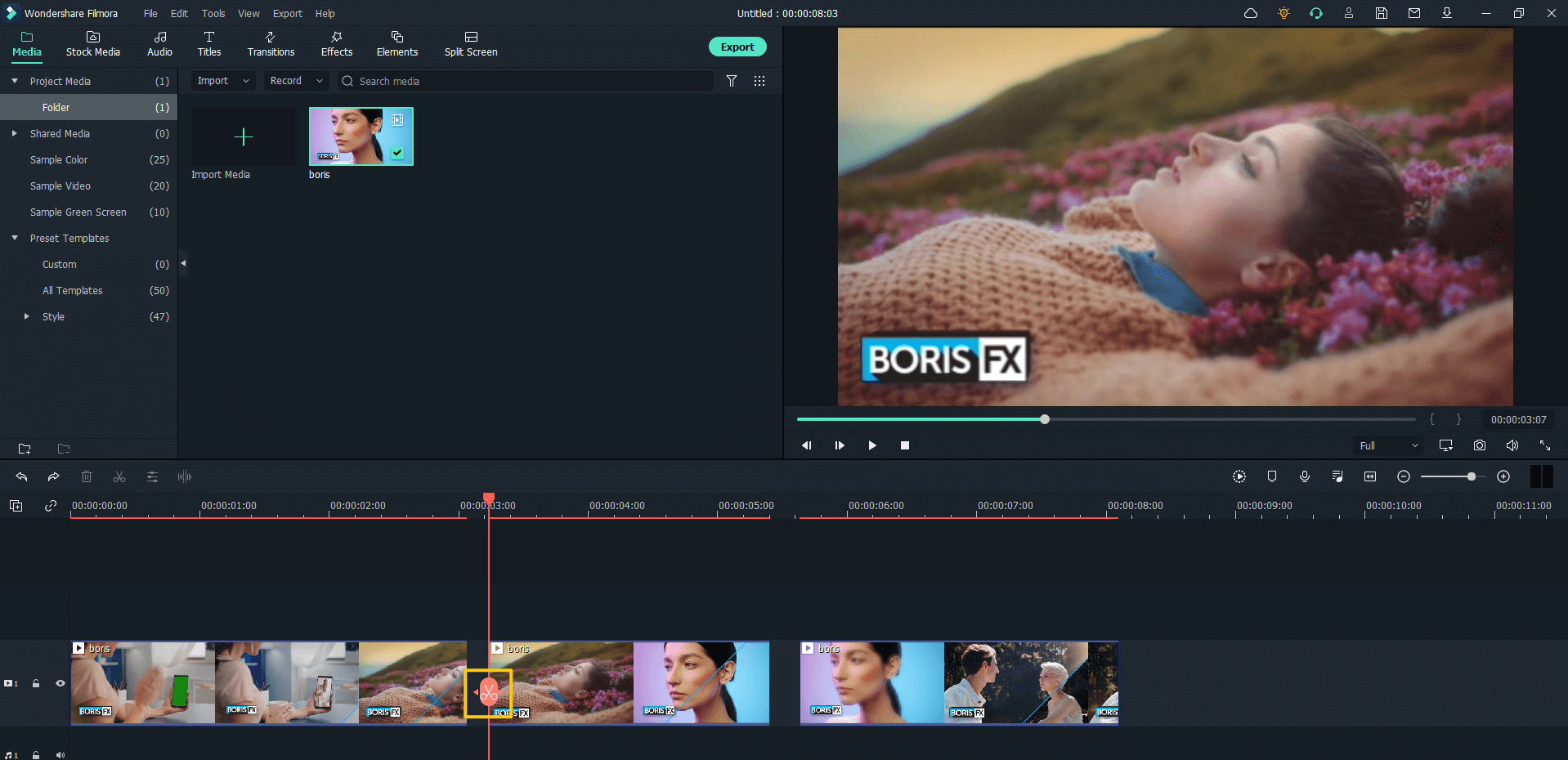 Step 3: Delete the clip
Choose the unwanted clip. Right-click and click Delete or press the "delete" key to delete the clip.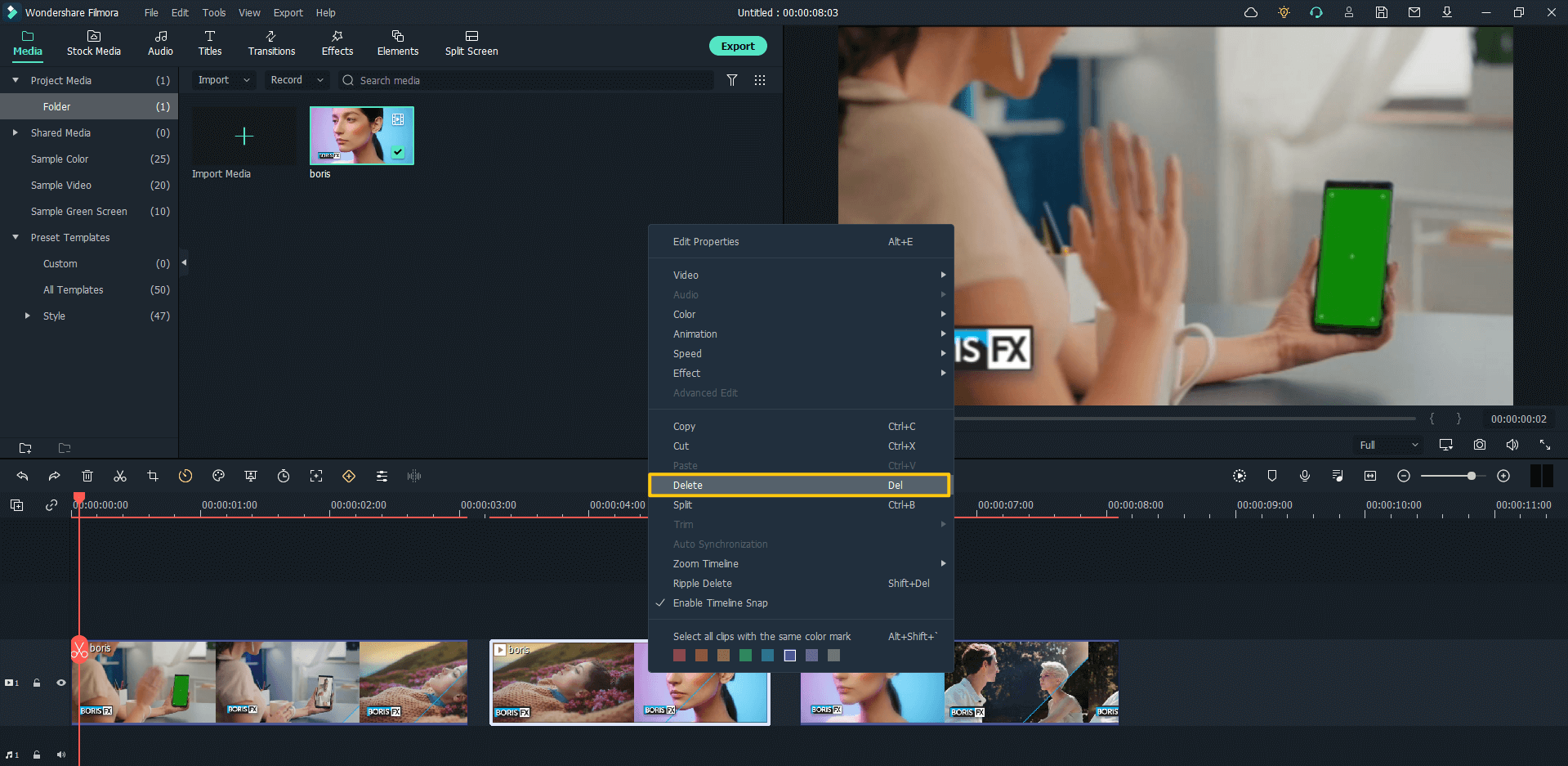 Step 4: Merge the rest of the clips
Merge the clips by aligning them at the right positions in the timeline.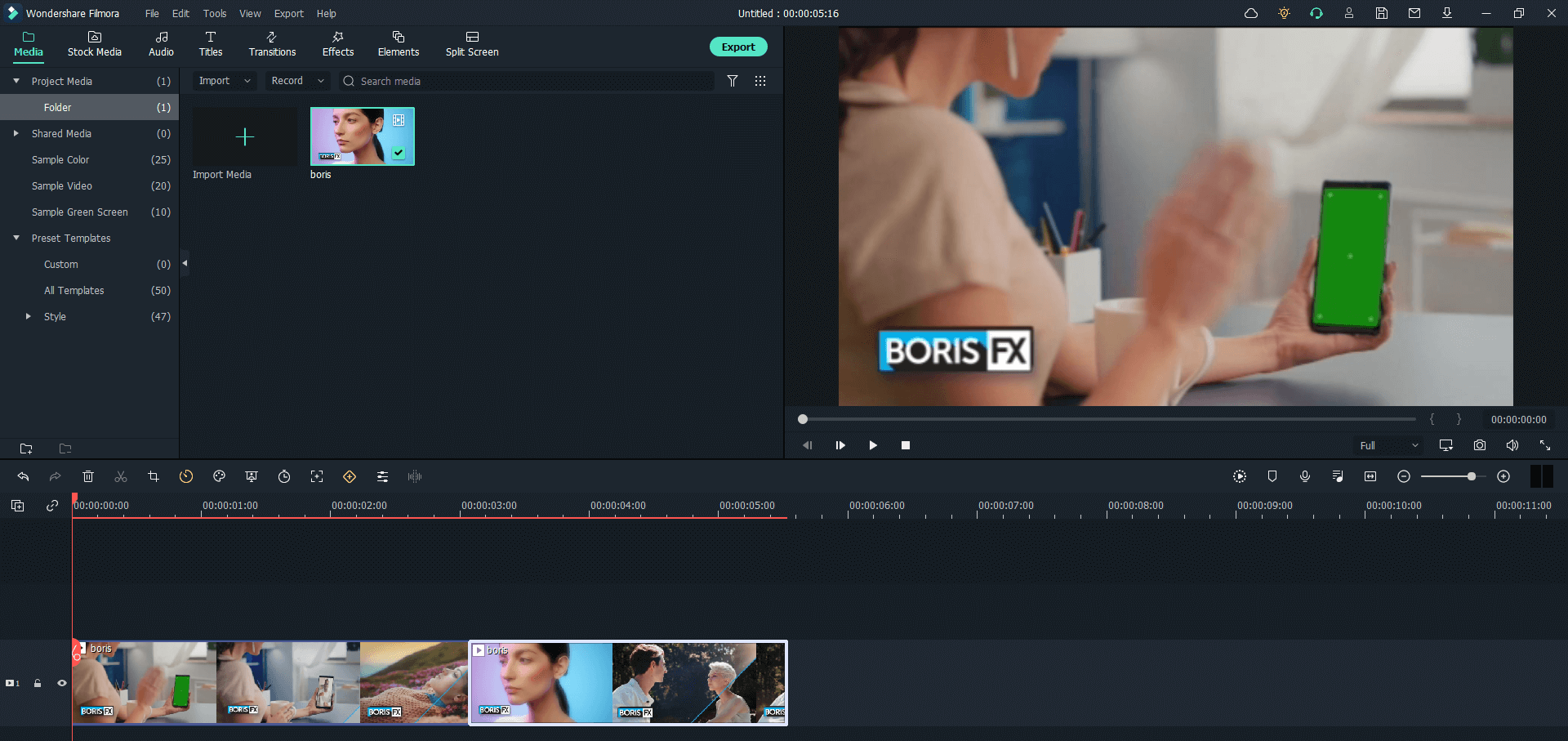 Step 5: Export the clip
Export the video in MP4 format by clicking on export.
---
Part 3. How to Pick up A Proper MP4 Video Cutter or Trimmer
Now, after viewing the above MP4 video cutter or trimmer, which one are you ready to try? The right tool depends on your needs. If you want to do a one-time basic mp4 cutting, then some of the online MP4 cutters are your best choice. But if you are looking for a fully-loaded software that is not only an MP4 cutter but also a powerful video editor, we strongly recommend you give Filmora a try.
|   | Filmora Video Editor | Movica | Avidemux | VirtualDub | Video Toolbox | Lightworks | Cute Video Cutter | iMovie | Freemake Video Converter | Online Video Cutter | ACONVERT Video Cutter |
| --- | --- | --- | --- | --- | --- | --- | --- | --- | --- | --- | --- |
| OS | Win/Mac | Win | Win/Mac/Linux | Win | Win/Mac | Win | Win | Mac/iOS | Win | Win/Mac | Win/Mac |
| Cut, or trim MP4 | Yes | Yes | Yes | Yes | Yes | Yes | Yes | Yes | Yes | Yes | Yes |
| Merge video | Yes | Yes | Yes | Yes | Yes | Yes | Yes | Yes | Yes | Yes | Yes |
| Edit video (like rotate, overlay, split screen, etc.) | Yes | No | Yes | No | No | No | No | Yes | No | No | No |
| Take snapshot | Yes | No | Yes | No | Yes | No | Yes | Yes | Yes | No | No |
| Edit background music | Yes | No | Yes | Yes | Yes | Yes | No | Yes | No | No | No |
| Convert video | Yes | No | No | Yes | Yes | Yes | Yes | Yes | Yes | No | No |