Do you want to speed up your videos? Maybe you are seeking a better video effect, or you want to express more content within a limited time? For an expert on video editing, speeding up a video is not difficult at all. In fact, many simple and advanced video editing tools give you the option of speeding up or down a video with a few clicks. Let's explore the best 10 software to speed up video now.
Part 1. 9 Best Video Speed Editors
1. Wondershare Filmora
Filmora is quickly becoming the ultimate go-to option for many users due to its ease of use and the plethora of editing options that it provides. Apart from many simple and advanced video editing functions, changing the speed of a video is very simple in Filmora. Yet even for the more experienced users, Filmora provides an overall satisfying experience of precise tweaking and finalizing the video project exactly how you want it to be.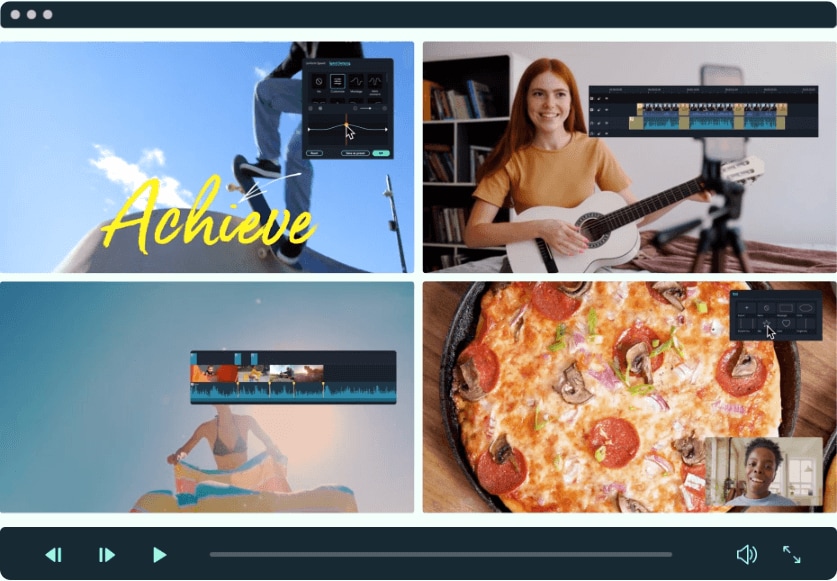 Key Features:
Simple video editing tools including cut, trim, merge video
Easily add transition/image/audio/transition/overlay/elements
Advanced video & audio editing features including speed ramping, motion tracking, color match, keyframing, masking, auto beat sync, auto synchronization, etc
Easy-to-use and drag-n-drop interface
Quick video processing and direct sharing to social media
Numerous free stock media from Giphy, Unsplash and Pixabay
Top-notch industry-leading Boris FX and Newblue FX plug-ins and live graphics solutions to simplify complex editing tasks
Best for: It is one of the more all-rounding video editors that lets you do everything from basic functions to advanced editing.
Compatibility: Microsoft Windows; Mac OS
Pros: Precise video speed control; Video stabilization; 4K video editing
Cons: The free trial version produces a video with a watermark
How to speed up a video with Filmora
You can easily slow down your video with its Uniform Speed function in a few clicks. Moreover, you can control video speed freely with its advanced Speed Ramping function, by adjusting the speed of any parts of your video.
First, if you have the Filmora installed on your computer, you need to run the program.
Step 1. Import your video and drag it to the timeline
Click on the plus sign or use the import option to open the window and select the files. Then, drag and drop the media files from the media box to the timeline. Then, you will be able to see the video and other files in the timeline with set duration and placement in the project.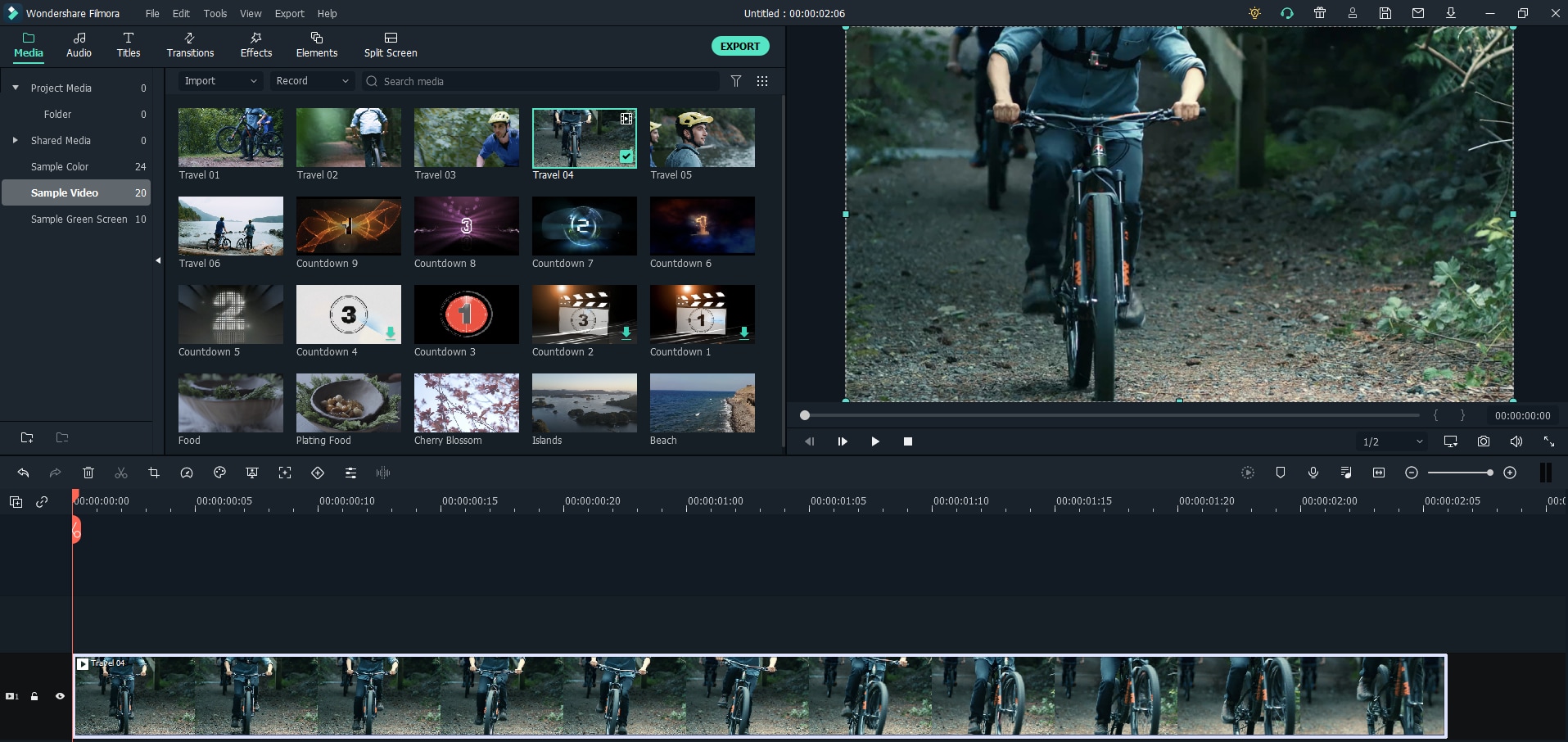 Step 2. Speed up your video or slow down your video
With the video track in your working timeline, right-click on the track and go to the submenu called "Speed" and click the Speed and Duration. It will open a new box with the controls to change the speed of the video files. You can also adjust the speed by setting the duration of the entire video track. You can also add ripple edit to the speed up video. Similarly, you can slow down your video by adjusting the video to longer duration.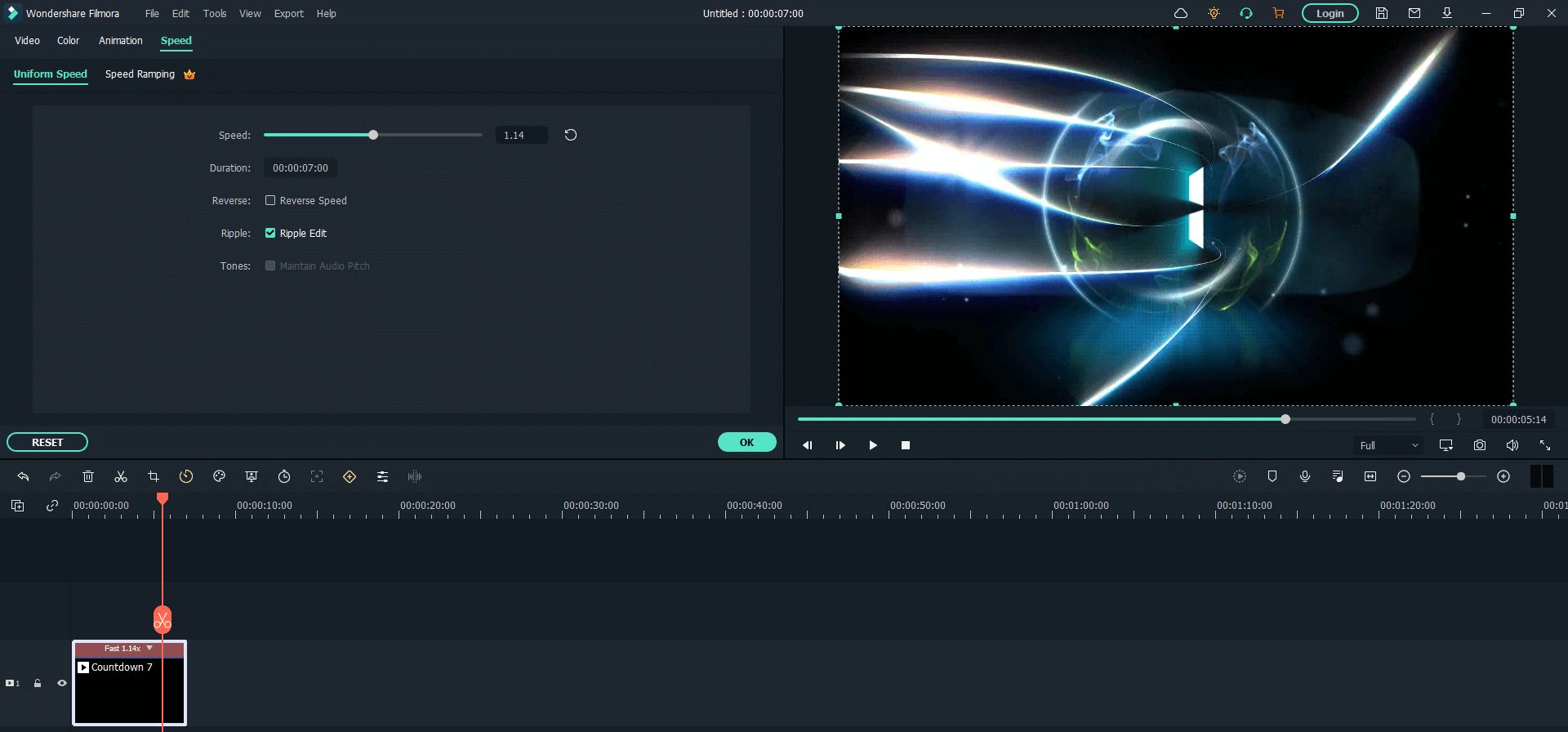 Step 3. Export your video
Once you have adjusted and speed up the video, you can export the video using the Export button on the top left-hand side of your screen. You can choose from a variety of video file formats and click save to save it in your local or cloud-based storage.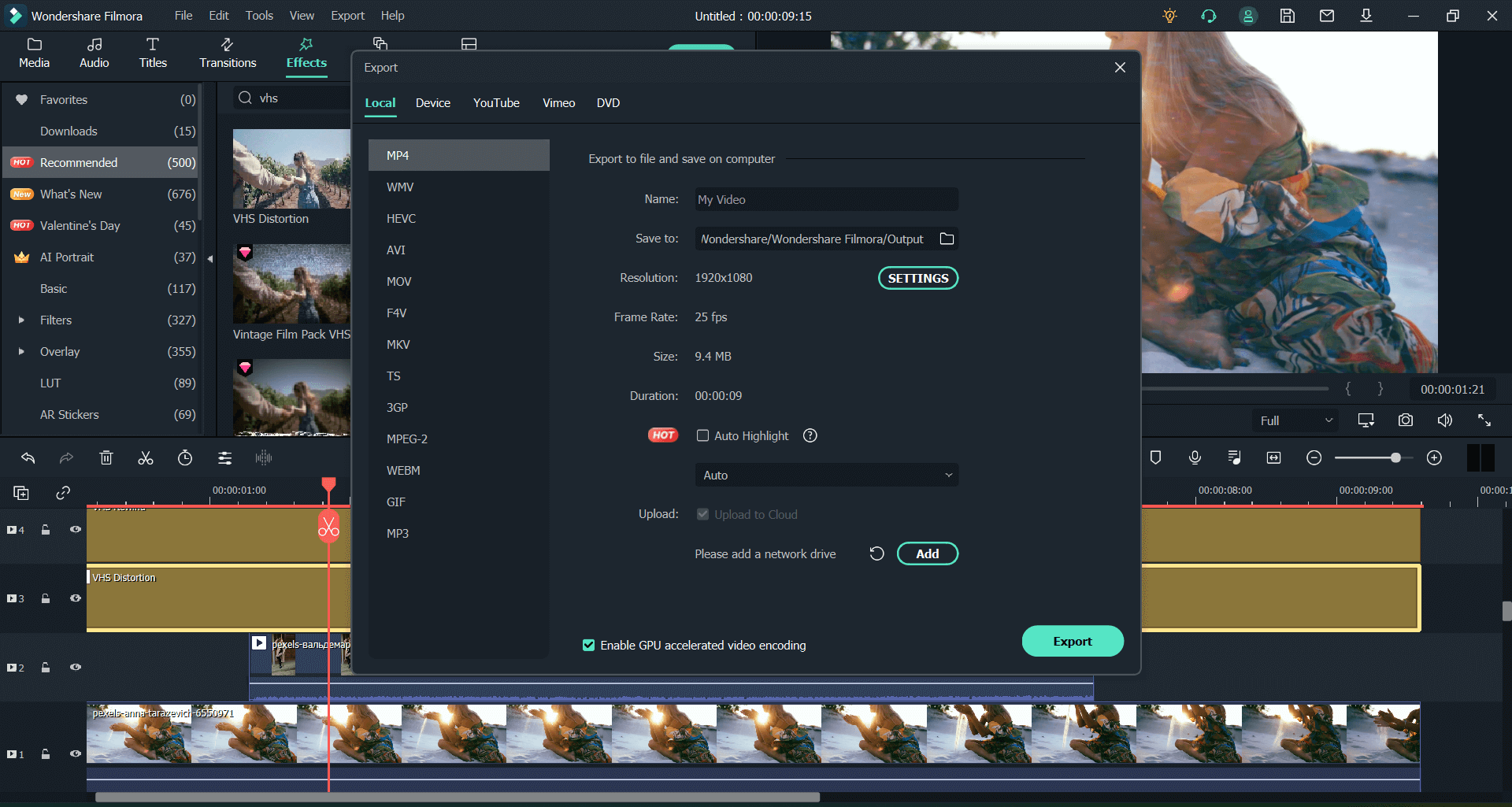 2. VSDC
VSDC is a popular and established video editing software that is available for Microsoft Windows only. It uses an unconventional non-linear timeline that some users prefer. But it also makes it a bit difficult to grasp for beginners. The layout gives you the option of looking at the edited and original videos side-by-side. It gives you the option to use the most common editing features but some advanced options are missing.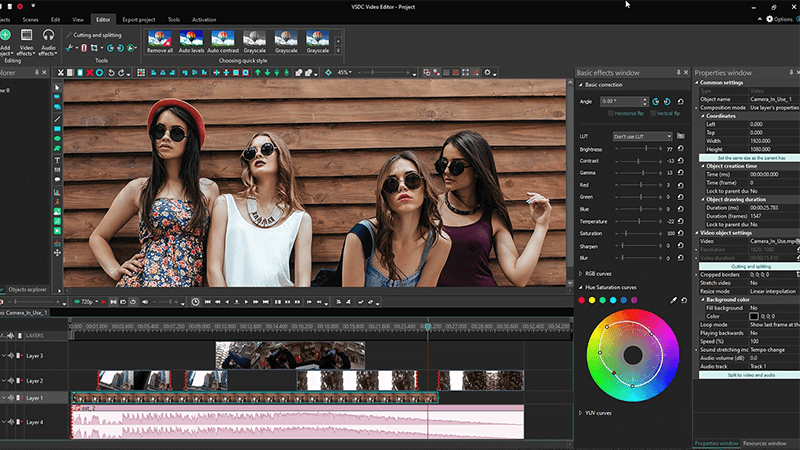 Key Features:
Impressive color grading and color correction tools
Green screen effect and chroma key
Many unique features around video recording
Decent library of samples, effects and transitions
Non-linear video editing timeline
Screen recording option
Best for: VSDC is more commonly known for its recording feature than editing. However, it takes care of all the basic level editing options like speeding up a video as well.
Compatibility: Microsoft Windows
Pros: Video Masking tool; Chroma key effects and green screen effect; Realtime video editing preview
Cons: Only available for Microsoft Windows only; No Multicam option; No motion tracking; No 360 degree or 3D video editing
3. LightWorks
LightWorks is one of the more established video editing software on our list. However, it came into the limelight after it was revealed how the software was used in the filming of some of the best Hollywood flicks. It comes with a few variants and one of those is completely free to download and use. You can use the free version for changing the speed of your videos. The user interface is not bad at all and it works even for relatively newer users.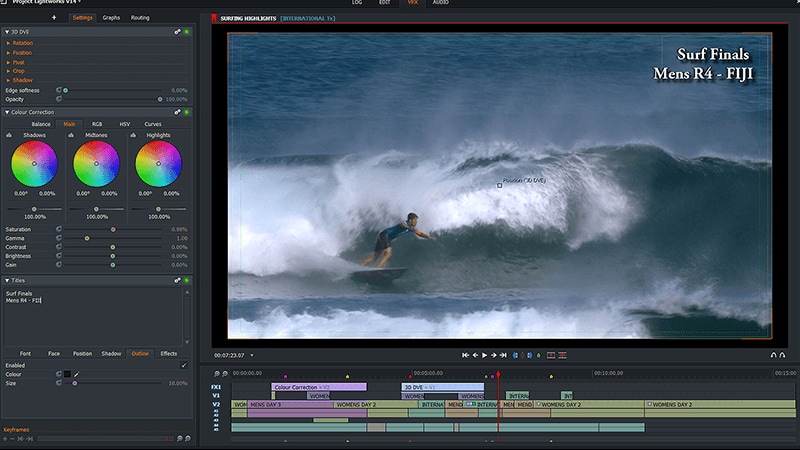 Key Features:
Easy export and sharing of video online
Multi-cam video input support
Industry-standard user layout
The drag and drop mechanism makes it easy to use
Good online support for its users
Best for:
It is suitable for prosumers and professionals who want a powerful system to make transformative changes in the videos.
Compatibility: Microsoft Windows; Mac OS; Linux
Pros: The free version lets you create videos up to 720p resolution; Excellent online support; Industry-grade editing tools
Cons: The software needs to be reactivated from time to time; The free version is suitable for surface level editing options only; The user interface is difficult to grasp for beginners; Limited Video Export options
4. VideoPad Video Editor
VideoPad video editor is a perfect choice for making small and speed-up videos for social media. Despite its friendly user interface, this software comes equipped with some next-level video editing options like 3D and 360-degree video editing support. This makes it a good choice of a video editor for both beginners and experts alike. It also has a sizable library of effects, filters and sample files.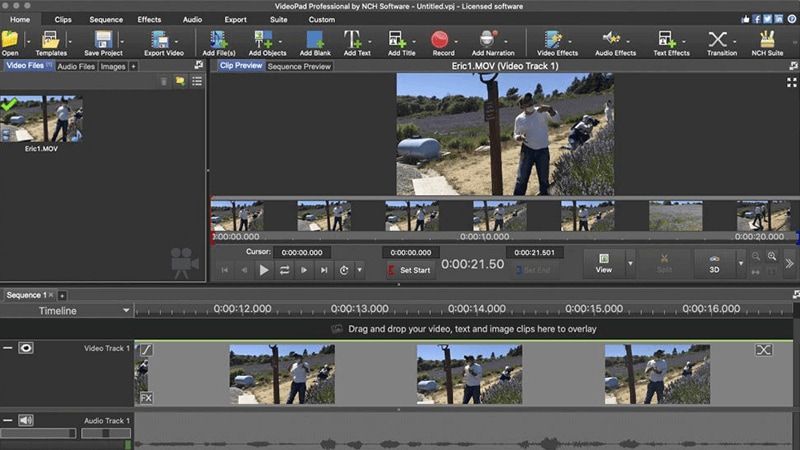 Key Features:
Large library of effects, overlays and transitions
Quick video processing time
3D video editing
360-degree video editing for VR devices
Support for various file formats while exporting
Really intuitive user interface
Best for: YouTube channel owners and people who like to post videos on social media often
Compatibility: Microsoft Windows; Mac OS
Pros: Lightweight software with good processing time; Smart Reframing option; 3D and 360-degree video editing options
Cons: No motion tracking; No multi-cam video input; Not suitable for studio-level editing
5. Windows Movie Maker
Windows Movie Maker is one of the original video editing software that provided its user with the option to change the video speed. While over time the software was discontinued by Microsoft and its support was also stopped. The software continued to be used and distributed as freeware ever since. All because Windows Movie Maker continues to compete with the most basic level video editing software that is being still released in the market today.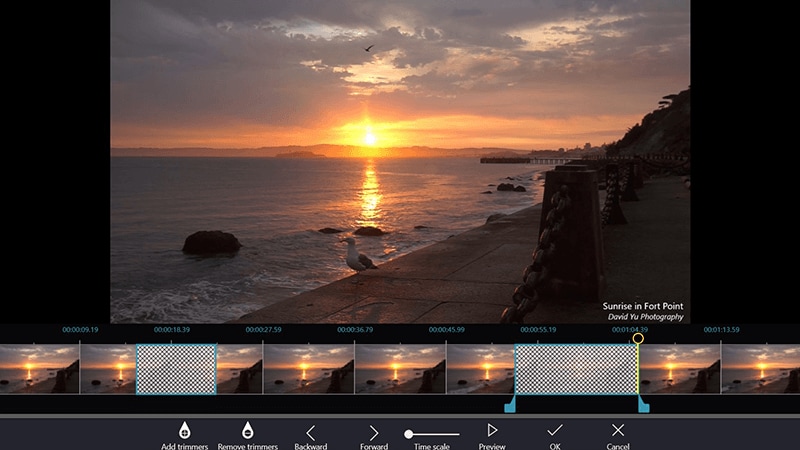 Key Features:
Easy to change the speed of the videos through a slider
Music and video editing tools
720p video quality video exports
Lots of transitions
Best for: Windows Movie Maker is pretty common among people who have no prior experience of ever editing a video and only need basic editing tools
Compatibility: Microsoft Windows
Pros: Small-sized and lightweight software; Perfect for slideshows and presentations; Quick processing time
Cons: Outdated functionalities; No advanced video editing features; Not sufficient for expert users
6. VirtualDub
Like any other open-source video editing software, VirtualDub comes with a number of options to edit a video. It includes but is not limited to changing the speed of the video. VirtualDub is known for its ability to retain the quality of the videos. It is also not heavy software with next-level system requirements so almost everyone can give it a try. Also, VirtualDub provides its users with some very unique tools to edit the details of their videos.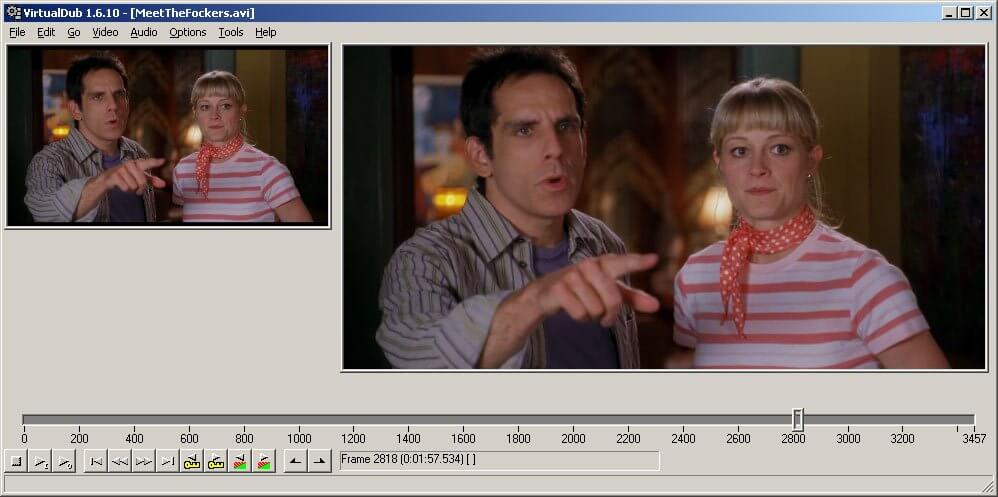 Key Features:
Frame rate and video speeding option
Frame fractioning editing
Noise reducer to enhance the picture
Hex Editor
Decompression tool to produce high-quality videos
Best for: It is a popular choice of video recorder and editor among gamers.
Compatibility: Microsoft Windows
Pros: A surface level and easy to use open-source video editor; Ability to retain the video quality; East to apply video speed adjustment
Cons: Only available on Microsoft Windows; 4K video editing is not supported; The user interface is old fashioned
7. Adobe Premiere Pro
Adobe Premiere Pro is one of the most technically equipped and powerful video editing software available in the market today. It is designed to help the professionals in the most demanding video editing jobs hence it comes with next-gen editing tools for deeper control. Controlling the speed of a video is just one of the many features that this video editing software provides its users. If you are just looking to speed up a video, Adobe Premiere Pro might be oversold to you.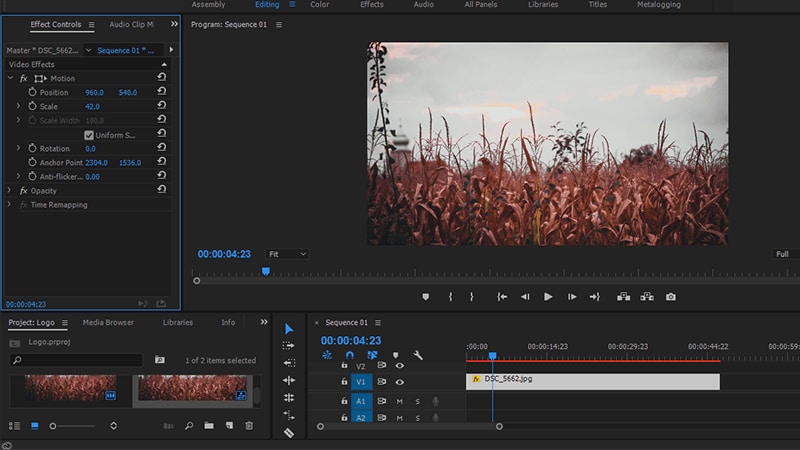 Key Features
Very interactive and familiar looking user interface
The industry-standard video editing software
Dramatic improvement of video quality
Support for videos up to 8K resolution
Technical and non-linear timeline for working
HDR recording and encoding
It supports various graphic cards for performance
Auto reframing
Best for: Professionals and expert video editing users who work in a studio or similar setting to perform exceptional jobs.
Compatibility: Microsoft Windows; Mac OS
Pros: HDR, 4K and 8K video editing; Auto-reframing option; Hollywood-esque visual effects
Cons: It uses a non-linear video timeline which is not the conventional layout; Some add-ons require additional purchases; It is a large software and has demanding system requirements
8. CyberLink PowerDirector
Among the video editing software that uses the conventional linear video timeline, PowerDirector by CyberLink is perhaps the most formidable choice. Within the most familiar looking user interface, it gives you many next-level video editing features. That characteristic makes it an even choice among all types of video editing users. Some of its more advanced features might come across as difficult for new users.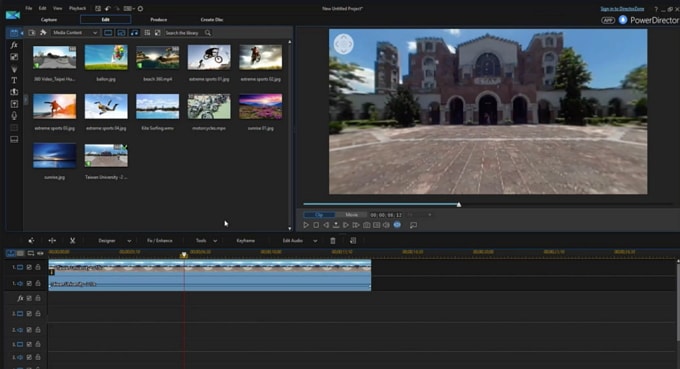 Key Features
Library of royalty-free music samples
Popular video editor among the prosumers
Motion tracking is included
Screen capture and webcam recording options
Lots of audio and visual effects
Multi-cam video input
Quick and strong video encoding
Best for: Prosumers and professionals.
Compatibility: Microsoft Windows; Mac OS; Linux
Pros: Available for all the major operating systems; Assisted video and movie making; Easy video speed controlling option; Regular updates
Cons: The Mac version has fewer options than the Windows version; It uses a familiar layout but some options are harder to understand for beginners; The user interface might be difficult for absolute beginners
9. Movavi Video Editor
Movavi lies truly in the middle of the surface level and advanced level video editing software. It is one of the software that you give a try once you have learned the basics of video editing. It has more options than most of the basic level video editors but it does not have more of the latest and trendy video editing features. The user layout is not flexible but you probably won't feel the need as it is already very conventional-looking and easy to grasp.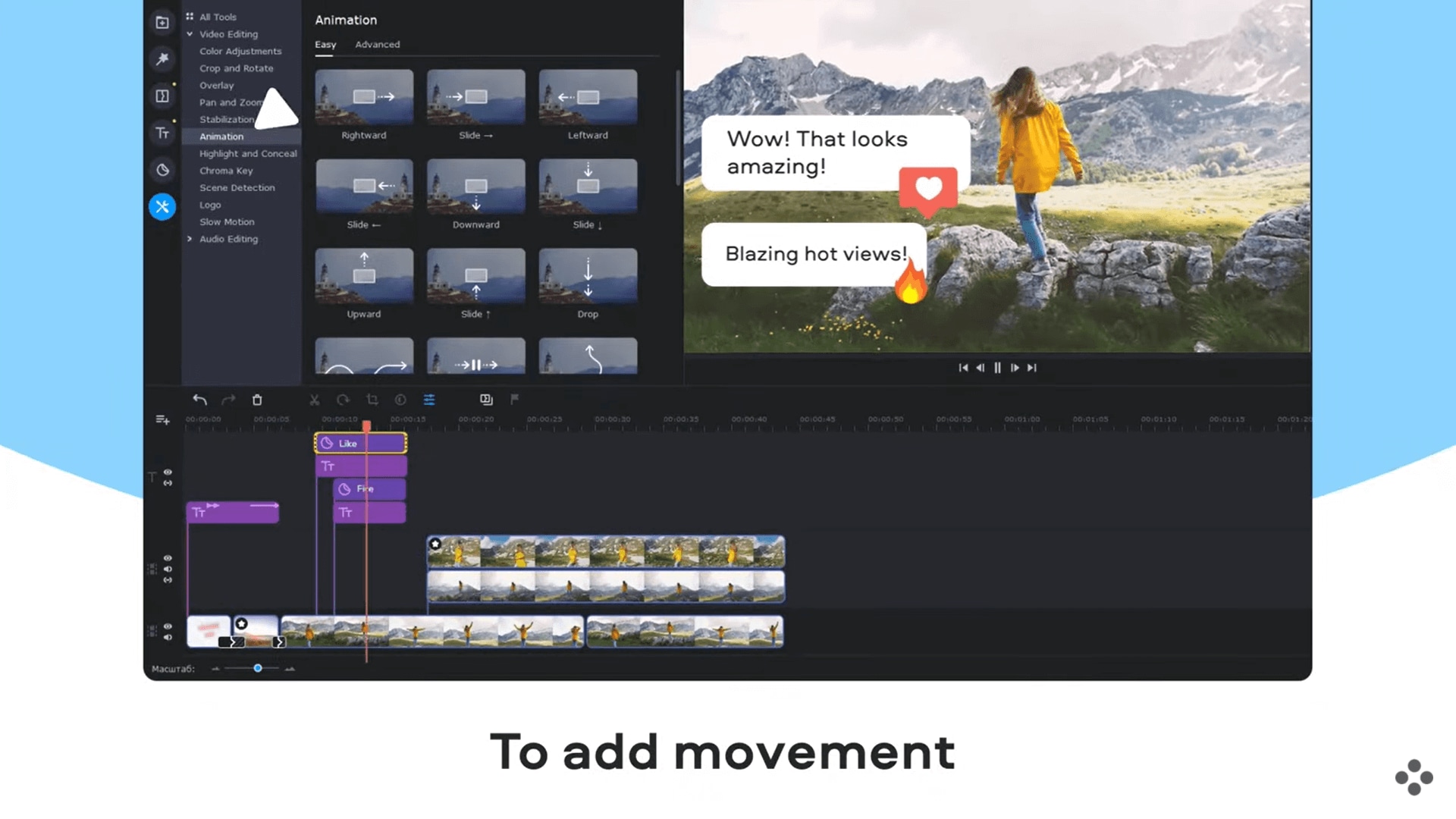 Key Features
Video and picture overlay options
Motion tracking feature
The fixed and crisp user interface which is familiar too
Green screen and chroma key effect
Easy sharing of the exported videos to social media
Easy to change the speed of your videos
Best for: Those who has spent some time and learnt the more basic level of editing and now want to step up their proficiency.
Compatibility: Microsoft Windows; Mac OS
Pros: It is easily used even by the first-timers; Some advanced editing options are present; It supports high-quality videos of up to 4K resolution
Cons: The software sometimes freezes while handling large-sized video files; Limited color correction and color tuning options; Few options and samples for texts and transition animations
Part 2. Conclusion
Speeding up a video is one of the most basic video editing features that you can apply using a video editor. Therefore most of the common and uncommon video editing software provides you with the control to do change the speed of the video.
If you are just looking to change the video speed and use some surface-level video editing tools, then perhaps Movavi Video Editor, VSDC Video Editor or Windows Movie Maker would do the most tasks and keep things nice and simple. However, there will only be a handful of editing that you can do using this software - and it will not include most of the trending and new editing features.
However, if speeding up is just one of the many video editing features that you want and you are looking to broaden the horizon of what you can do to a video, you are going to need a more powerful video editor. In this case, you are better off trying Wondershare Filmroa, Adobe Premiere Pro or CyberLink PowerDirector.
This information hopefully will help you in deciding which video editing software you want to use to speed up your videos and apply other interesting editing applications to your projects.
Part 3. [Bonus] Top 5 Funniest Videos in Slow Motion or Fast Motion
If you have never seen a video on slow or fast motion, the following five will give you a close hint of how things look like.
#1: Dropping things in water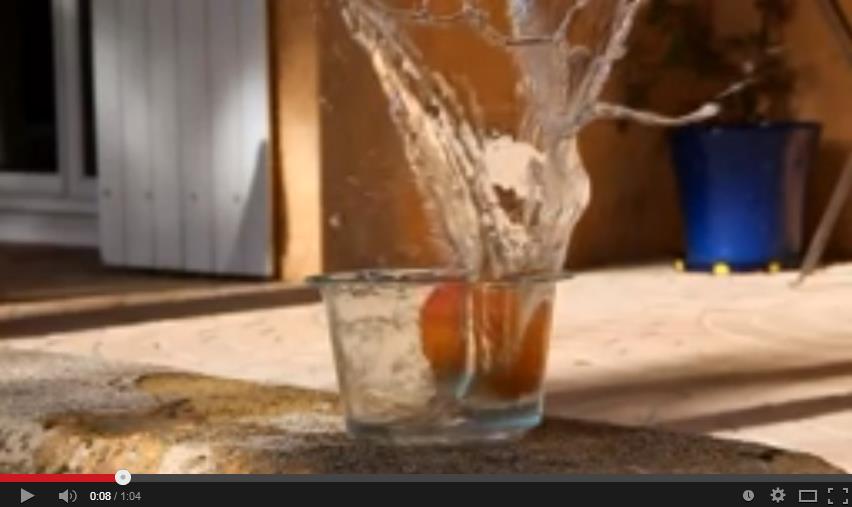 This video is in slow motion and it showcases things being dropped into water. The water then bubbles making it an interesting must-watch.
#2: Dropping phone into Coca Cola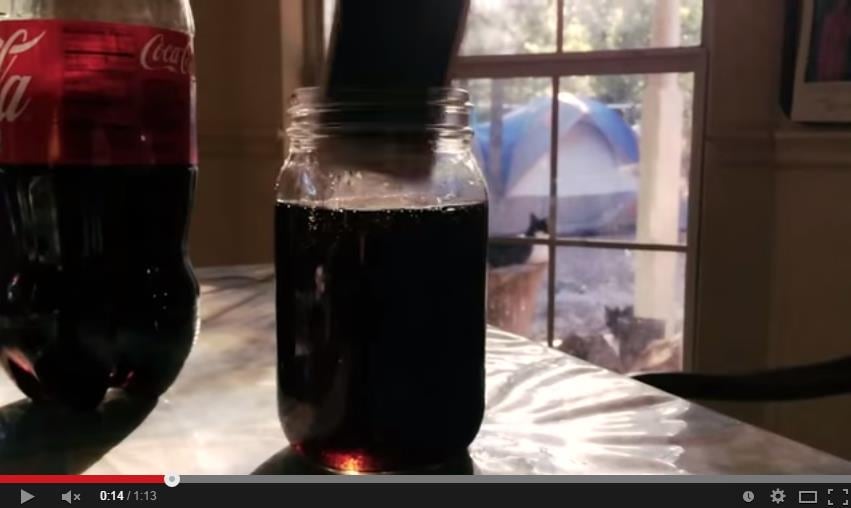 This is another video in slow motion that will interest your eyes. You will see an iPhone 5 being dropped into Coca Cola and then water. After that, it is grilled and peanut butter is put in it. At some point, fire is seen.
#3: Dog eating water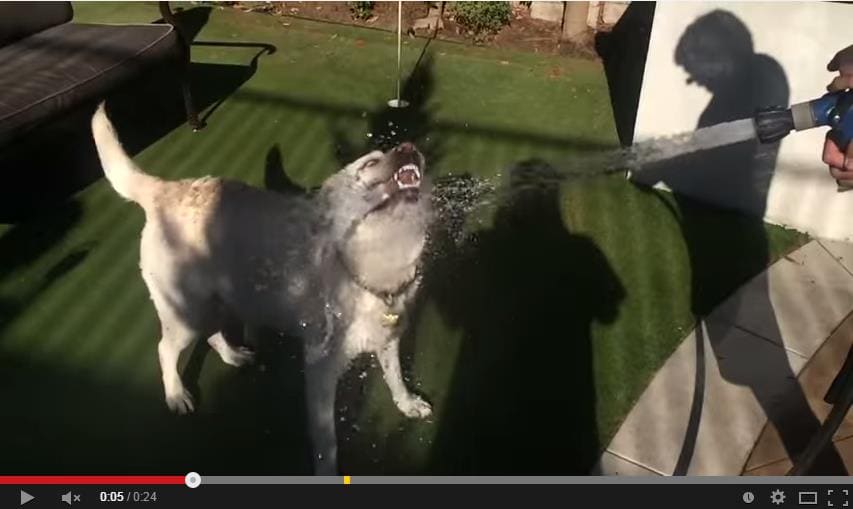 Yes, a dog can eat water as it's seen in this video. It is more like a re-enactment but you will enjoy watching the video in slow motion.
#4: Backflips on bike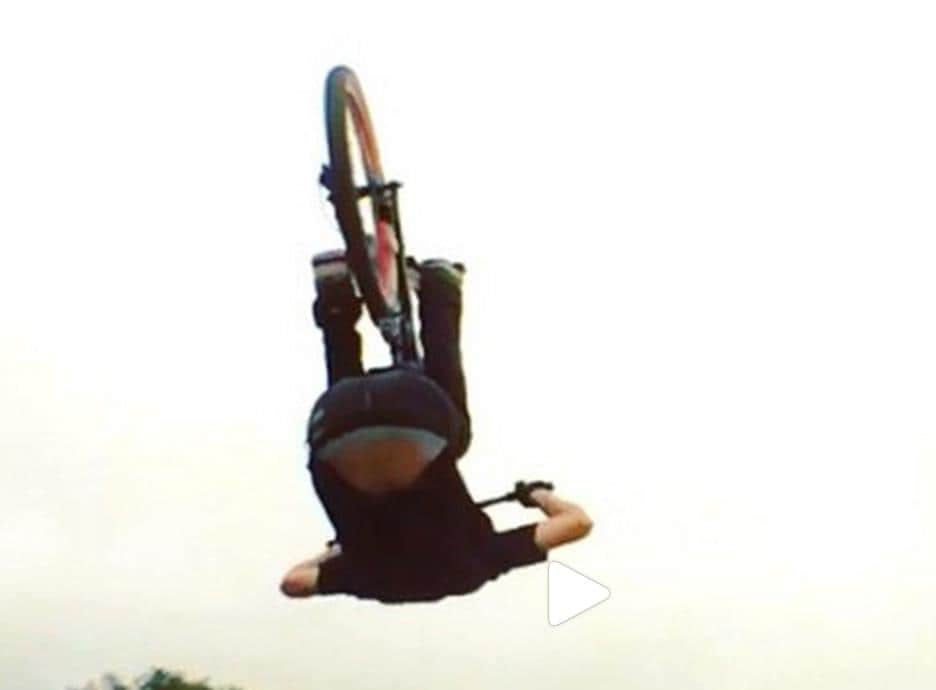 In this video, you will see a biker doing the backflips using a bike on hilly terrain. It might be terrifying but makes for some quality watch.
#5: Bonfires at night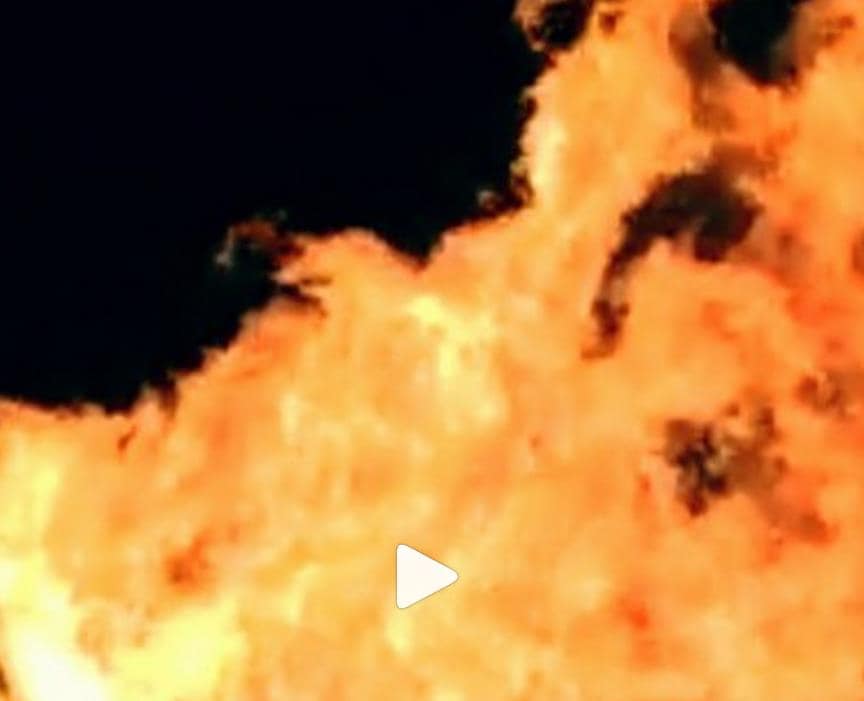 This video showcases some massive bonfires at night. You will be able to get full details because it is in slow motion so you will have time to study it keenly.