- How to merge videos?
- What's the best video merging software?
You might have lots of questions about merging video clips online, on desktop or on portable devices. So in this post, I'd like to show you the top 10 video merger software, which comes with its key features, pros, and cons.
Don't like video merger software? You can have a look at the video merging apps or online video mergers.
The advanced tips?
Well, to show you how easy these video merger and editor works, I'll pick up one of them to do a detailed guide. You can follow the steps to merge two videos on your Windows or Mac computer.
Now, let's get started!
Top 10 Video Merging Software for PC and Mac
#1. Filmora Video Editor
Filmora Video Editor & Filmora Video Editor for Mac is a highly recommended video editing program by most of its users. This is because it has many splendid video editing features and simple and is easy to use as well. This video joiner software for PC is meant for both semi-professionals and beginners. Therefore, if you need more professional video merging software or no idea where to start, Filmora is your best choice.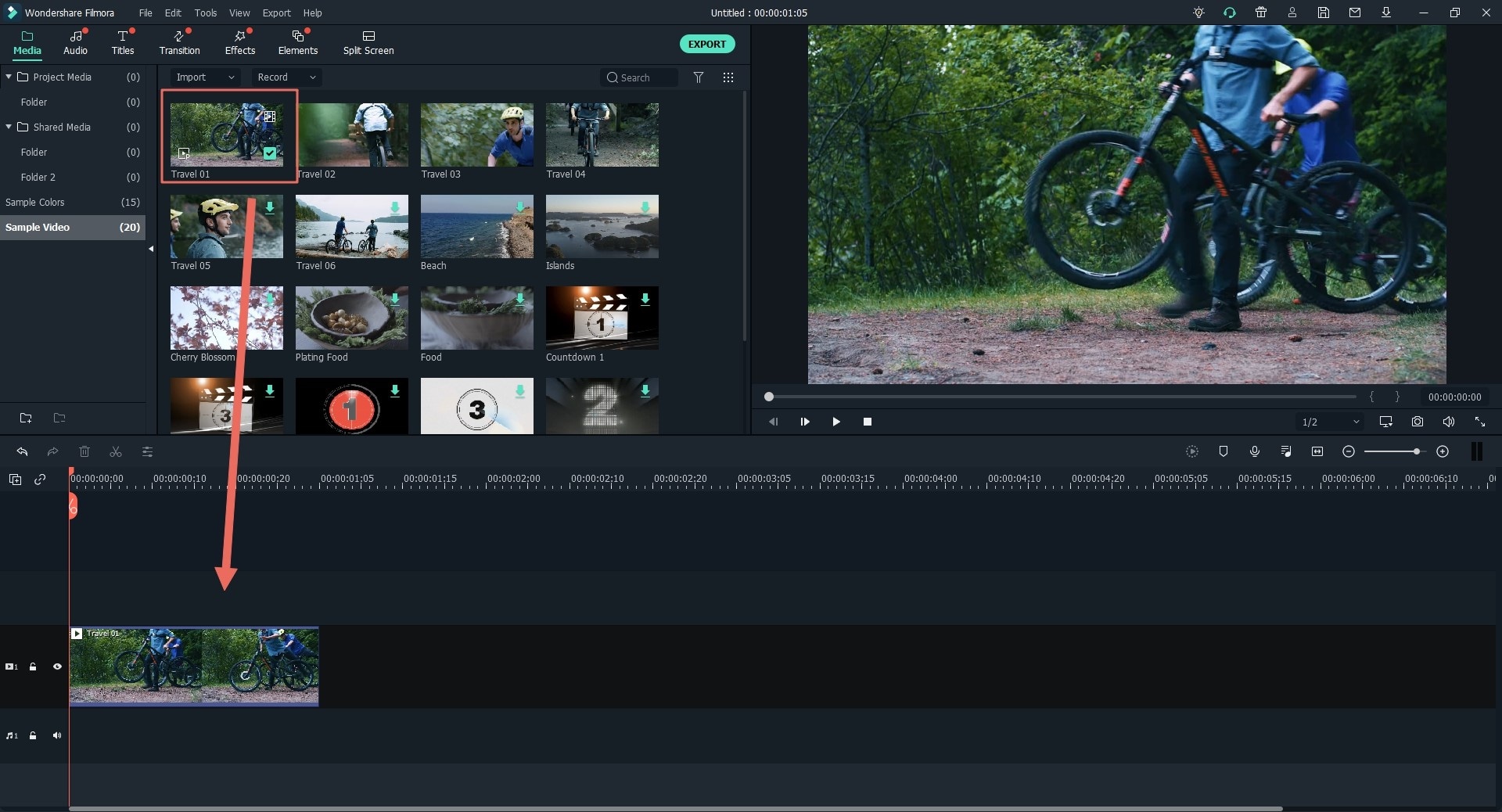 Pros:
Intuitive and clean interface that enables you to easily edit and merge videos with separate audio, video, and background music tracks precisely.
Easily crop, split, rotate, and add transitions and special effects as picture-in-picture (PIP).
Highly compatible with all the popular video, audio formats, and even social platforms like YouTube, Vimeo, etc.
Special & customized effects of Filmstock enable you to enhance video performance with just a few clicks.
...
How to merge videos on PC
Filmora Video Editor makes "how to merge videos on PC" is just a piece of cake now. It is exceptionally qualified for combining videos on PC. With its powerful drag-and-drop system and Split Screen features, you can seamlessly merge multiple photos, audio files, and video clips into a single one with a few clicks.
Step 1. Installation
Download the software on your Windows/Mac computer, then launch it.
Step 2. Import
Click the "Import" icon in the media library. You are allowed to import your target photos, music, and video clips from your computer.
Step 3. Combine videos
Way 1. After you import all the needed media files, you can drag and drop them to the timeline and rearrange the video clips' order. Or directly put clips to timeline in sequence. After you drop all the files in the timeline, they will be merged automatically without any quality loss when you export them.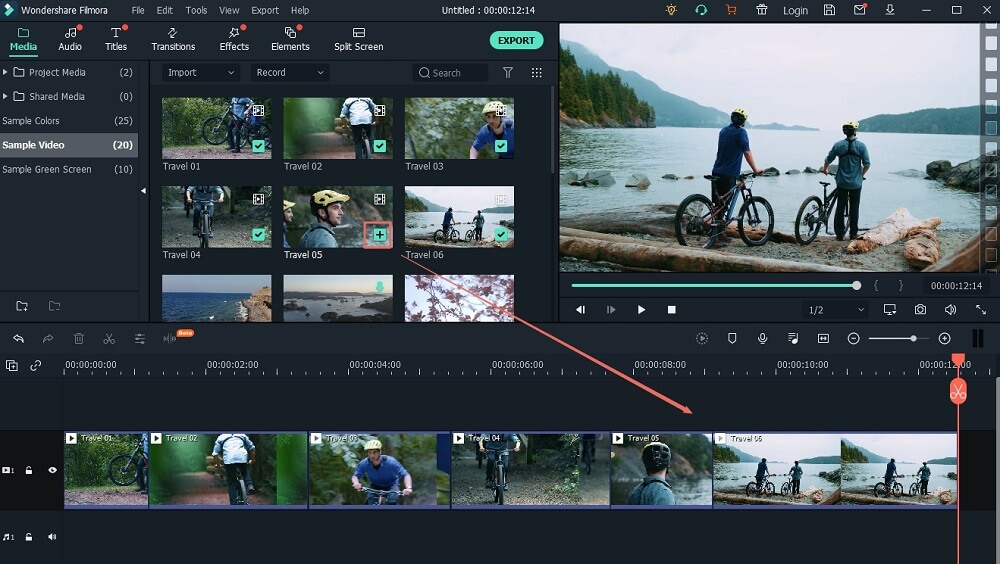 Way 2. Click the "Split Screen" tab and select the template you like to merging your multiple videos into one and play them together.

Apart from these, Filmora Video Editor can have many cool features and effects, including adding transitions between video clips to make your video smoothly.
---
#2. Aiseesoft Video Joiner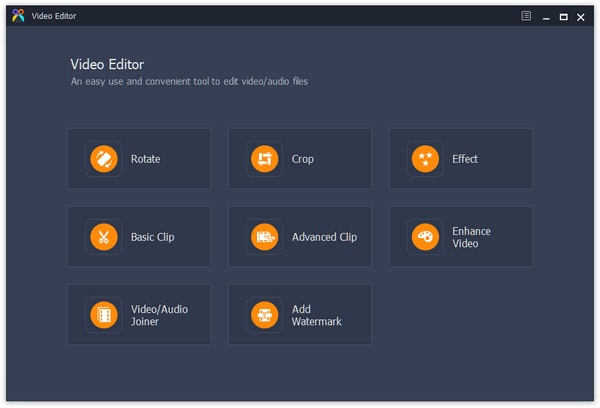 Aiseesoft Video Editor is a straightforward video merger for PC that only merges video files. It does it very well because it has a unique interface. And this cutter joiner software supports popular video formats that you do not need to worry about compatibility problems. It also performs its tasks quickly, and it is easy to use, especially for a beginner.
Pros: It is easy to use, and it works smoothly.
Cons: It is designed only for beginners. You cannot create the cinematic video with it.
---
#3. Movavi Video Editor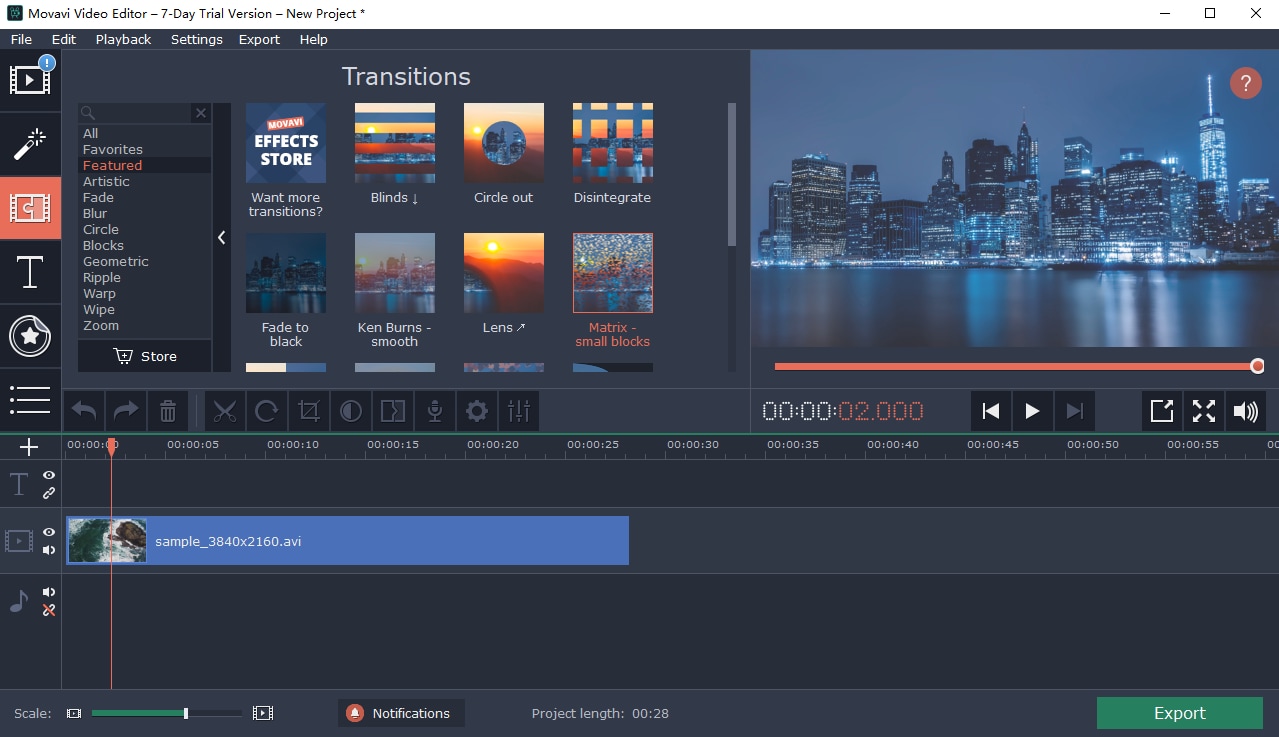 Movavi Video Editor may be popular among beginners. You can create a list of video files in the right order and join them together. It can also cope with large sizes of files and covers a wide range of formats.
Pros: It can speed up the beginning of the video editing.
Cons: It does not support LUT, which is not friendly for cinephiles.
---
#4. Avidemux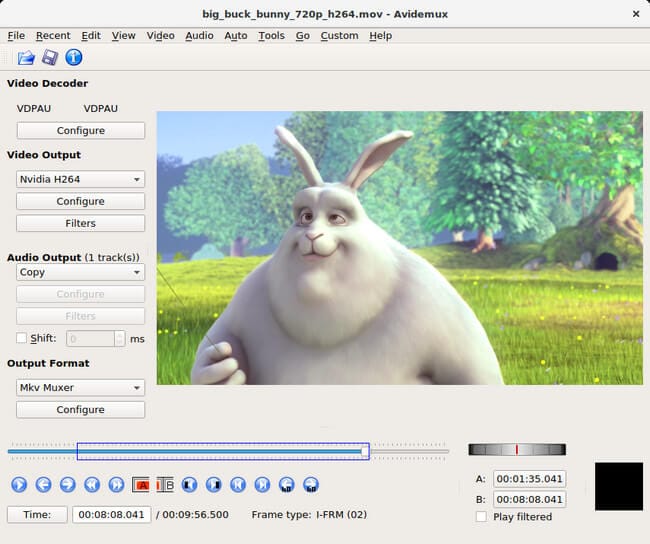 Avidemux works across all the operating software, including Linux, Microsoft Windows, and Mac OS X. This video merger software for PC is designed to quickly filter, merge and trim videos alongside supporting different video formats, such as OGM, FLV, MP44, AVI, MKV and MPG among others.
Pros: It has a clean and uncluttered interface.
Cons: It has problems when dealing with some types of formats.
---
#5. AoA Video Joiner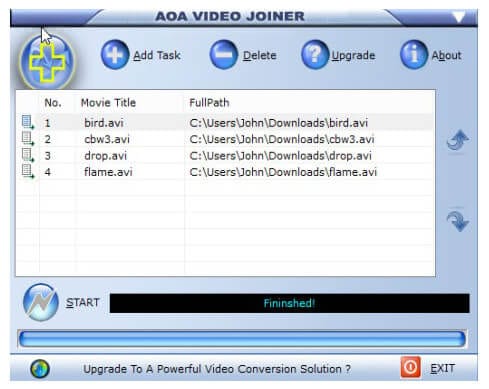 AoA Video Joiner has a wide range of support for video formats and can merge files of varying designs. It has an attractive user interface and joins files easily together with a straightforward workflow.
Pros: It supports a variety of formats and has a friendly interface.
Cons: It has a slow speed.
---
#6. Format Factory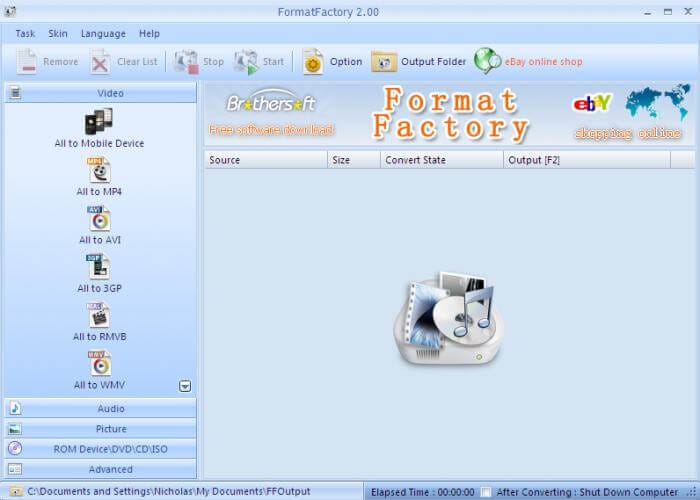 Format Factory is a fully-featured audio and video converter that can easily convert audio, picture, video, and rip DVDs, CDs to various file formats. Additionally, this video merger for Windows allows you to change the output file's format size and even provide a subset tool that can easily handle merging and splitting of files.
Pros: It enables basic video editing options, and it supports various video formats.
Cons: It cannot convert audio files.
---
#7. Video Toolbox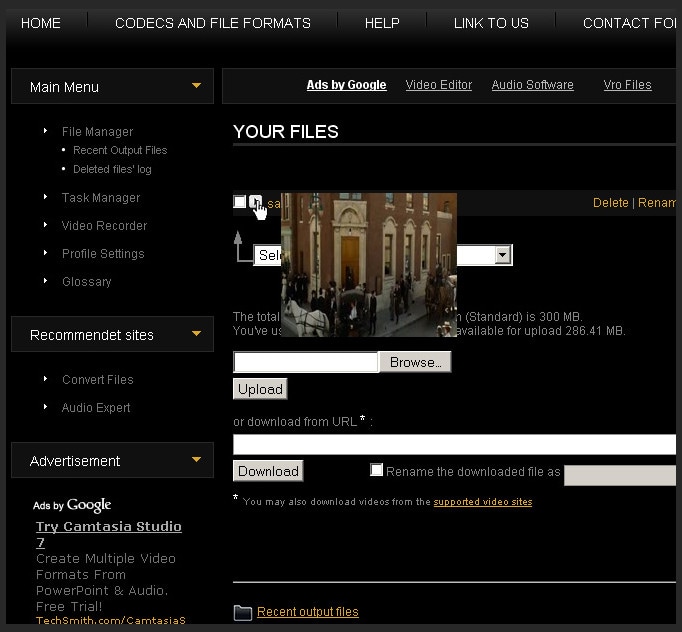 Video Toolbox is yet another video merger for Windows software that has a rich set of video functions. However, it has a size restriction of video files of up to 300MB. It has complications when using it because you must first register, upload the files from an online video site or hard disk, and then merge them using a drop-down command.
Pros: It can support various video formats, and it enables different video editing options.
Cons: It has a video limitation of 600MB.
---
#8. Free Video Joiner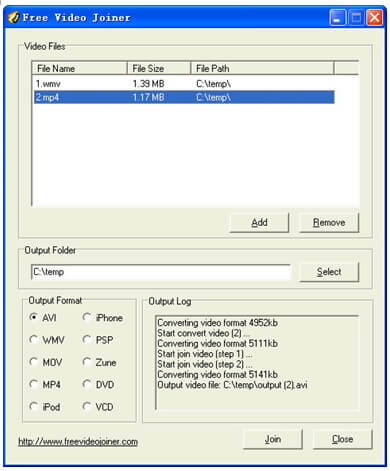 Free Video Joiner is free software that supports many videos that include MPEG, VCD, AVI, MOV, WMV, and DVD. This video joiner download for PC does not mess with the videos' quality but takes longer to merge files.
Pros: It has an easy-to-use interface.
Cons: It lacks a media player.
---
#9. VirtualDub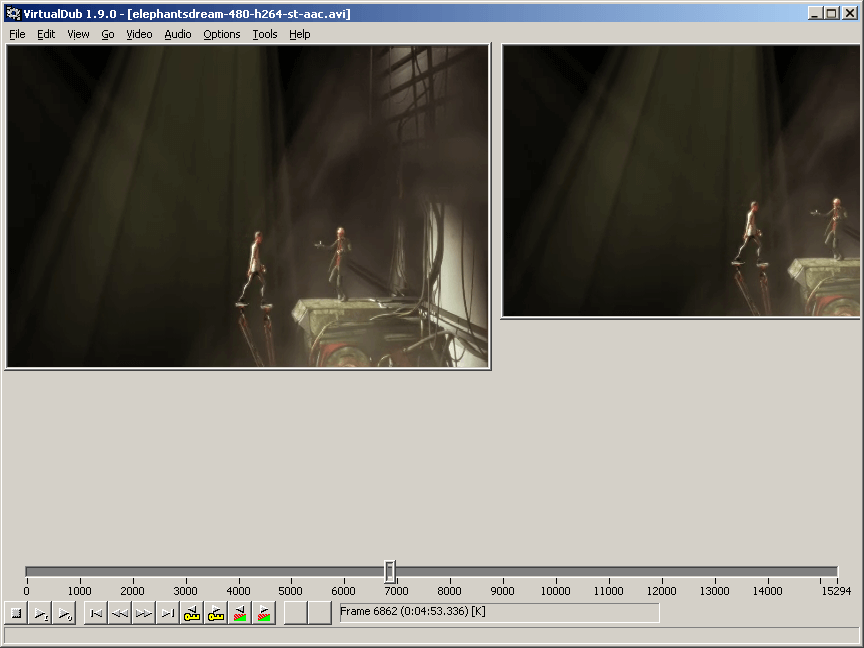 VirtualDub is a video merger FC that enables various kinds of changes while keeping the videos' quality due to its useful features. Additionally, it can process many files that can be extended with a third-party video filter.
Pros: It can process many files due to its batch-processing capabilities.
Cons: It has a poor interface.
---
#10. Movica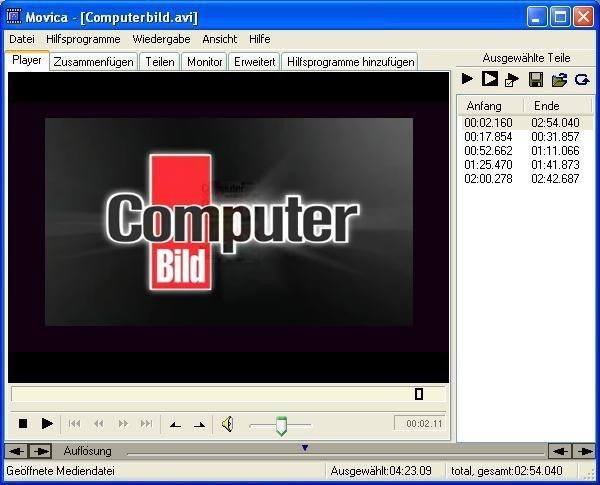 This video merger software uses open-source tools that are not friendly. Its tools are used for merging and joining files fast.
Pros: It has lots of keyboard shortcuts that make editing easy.
Cons: Its status messages can be confusing.
---
Conclusion
All in all, there is 10 advanced video merger software for your PC or Mac. Which one are you ready to try first?
To be honest,
If you have no clear decision, here I'd like to recommend Filmora Video Editor again as your optimal selection because this program is suitable for users to combine, split, reverse, overlay, etc. videos as they like.
So, what're you waiting for? Just click the below icon to get the best video merger and editor to combine videos right now.