You can give the feel of new to your old Mac OS X by cleaning its hard drive and removing frustration and headache causing elements from it by using the best Hard Drive Cleaner for Mac OS X. You can make everything perfect just in a few simple steps. The speed of your Mac OS X gets affected as you go on downloading and uploading lots of docs, apps, iTunes and photos on it even if you promise to keep it clean when you have purchased a new one or cleaned it just now. You can use a good Mac cleaning software to clean up Mac hard drive along with maintaining and optimizing it by scanning your system minutely to monitor and remove gigabytes of junk affecting its speed in just few clicks.
Part 1. Best Hard Drive Clean Software for Mac OS X (10.11 El Capitan)
CleanMyMac 3 is the best hard drive clean software for Mac OS X (including the newest OS X system 10.11 El Capitan). You can give the feel of new to your old Mac OS X by cleaning its hard drive and removing frustration and headache causing elements from it.
How does CleanMyMac 3 clean the hard drive for your Mac?
Clean your Mac intelligently - Mac cleaning software clean every inch of your Macbook by scanning everything on it including your emails, iTunes, old folders and Trash bins etc. Moreover the software knows what can be removed safely from your Mac and what can not, so you need not pressurise your brain when you are using the best hard drive cleaner like CleanMyMac 3 for this purpose.
Clean your system in one click - Mac cleaners like CleanMyMac 3 can be used easily to clean your Mac. It can scan your Mac OS X just by clicking on its Smart Cleanup button to find and remove the junks on it. It mainly focuses on the files that are 100% safe to be removed without bothering you to select which one is to be removed and which not. In this way it cleans your system in an incredibly smarter way.
Clean your system safely - These Mac cleaners keep safety of your system at priority as they are based of safe cleanup algorithms like Safety Database developed after long researches. Every time they scan your system they refer to the lists of items, exceptions and rules for your consideration. These cleaners normally ensure that only right files are being removed from your system.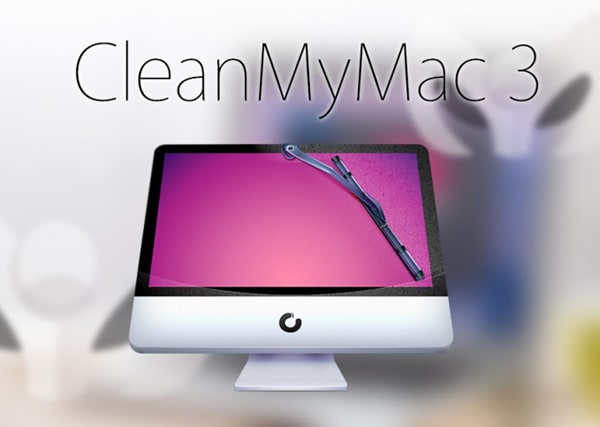 Part 2. How to Clean Hard Drive for Mac with CleanMyMac 3?
#1. Clean language files
Most of the hard drive cleaners like CleanMyMac 3 consider all the apps and language files you have downloaded which you might have forgot to use after downloading them. These language files and apps are wasting most of the space of your system. In this way you can add additional space to your system by removing them through these cleaners, without worrying about your important files.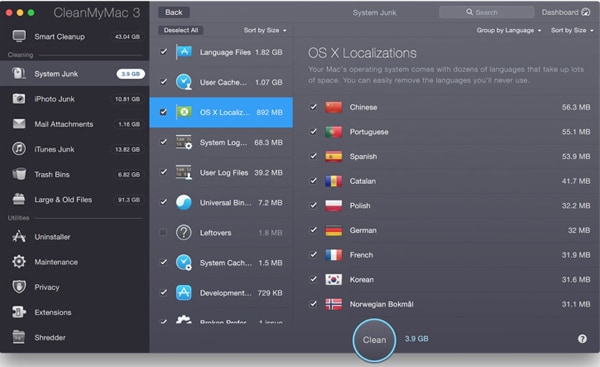 #2. Reduce your photo library
Hard drive cleaners like CleanMyMac 3 can also help in reducing the volume of your photo gallery by hiding space wasting copies on your system. Every time you rotate or edit your photo iPhoto option on your Mac creates a copy of the original to keep it safe for future which uses several gigabyte space of your system unnecessarily. The cleaners clear of this space without disturbing your photo library.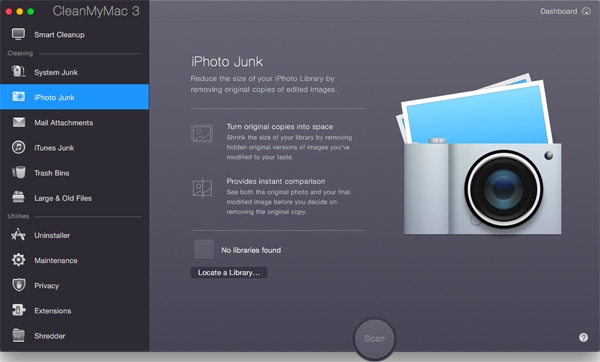 #3. Mail Attachment Cleaning
Emails cover lots of space: You Mac saves each and every attachment you receive through email which covers several gigabytes. These gigabytes cannot be spared easily by removing them manually. A good Mac hard drive cleaner can make it possible for you in just few clicks.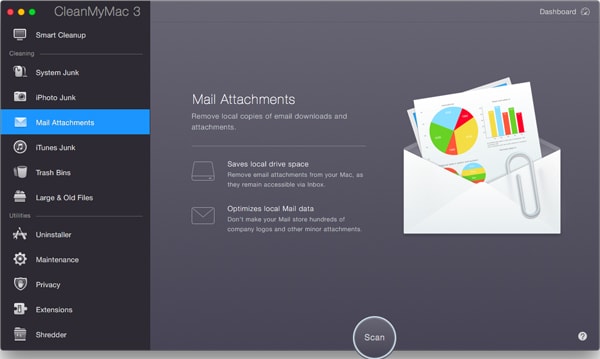 #4. Clean iTunes without removing your favourite tunes
iTunes on your system stores large number of files other than music files that cover several gigabyte space on it. These files may include files of old updated software, outdated device backups, and broken downloads etc. A good hard drive cleaner like CleanMyMac 3 can removes them easily just by scanning iTunes within few minutes.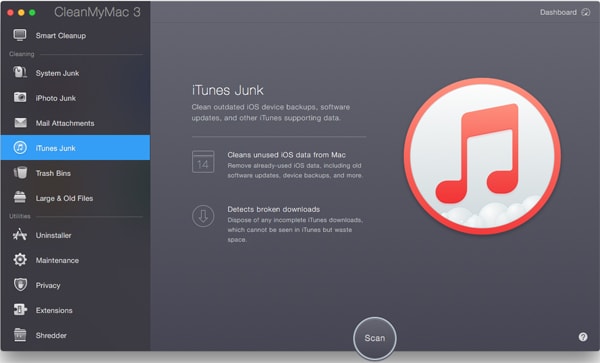 #5. Bring out deeply dumped old files
All the old and forgotten files dumped down deeply on your hard drive can be discovered by these hard drive cleaners. They display the folders and files you have not used since long after scanning the hard drive. They decide about the worth of these files after gathering them at one place.