Valentine's Day is almost here and as we all prepare for this beautiful occasion of love, it's important to change everything to match the day's theme. This includes the backgrounds of our desktops and smartphones. However, finding the perfect background wallpaper can be a laborious task and we know this. This is why we've compiled a list of the ten best wallpaper websites for you:
#1. Social Wallpapering
Social Wallpapering uses the voting system to provide the most attractive and best wallpapers to its customers. The desktop wallpapers available on this site are voted up or voted down by the users. It allows its users to rank the desktop wallpapers according to what they like the most and the least. Many users also upload their own images so that they can be rated by other users on the website. There is an enormous collection of desktop wallpapers available on this site; and you can browse them all by category, rank, screen size or just random images. This means that looking for your Valentine's Day wallpaper will not be a hideous task at all. You can look through the ones chosen by most of the other people to find out the best one for yourself. Social Wallpapering has a fantastic solution for those who like to grab everything at once and then sort it out later: the entire collection of wallpapers can be downloaded through BitTorrent. Therefore, Social Wallpapering will be your best choice if you want to help other wallpaper lovers while choosing the best thing for your own desktop.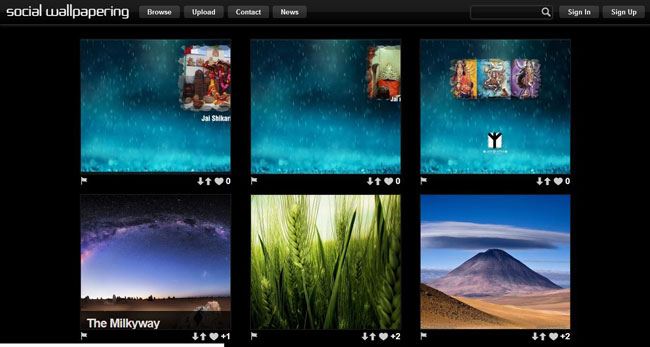 #2.Interfacelift
Interfacelift is another website that offers a vast collection of desktop wallpapers for all moods and occasions. However, searching one for Valentine's Day will not be difficult because the site contains a button-based layout right at the top of the screen. This makes it easy to filter out the wallpapers according to the number of comments, ratings, likes, and screentype, etc. The website also ensures that you always find the resolution of every image that you like; it offers you to select your screen types such as dual monitors, full screen, wide screen and more. Whenever you search for an image on Interfacelift, you will see information regarding the picture, a quick download option and a drop down menu to select the desired size. Another great feature that the site has recently added is called "The Loupe". This allows users to vote for the incoming submissions so that the process of adding new materials can be quicker than before.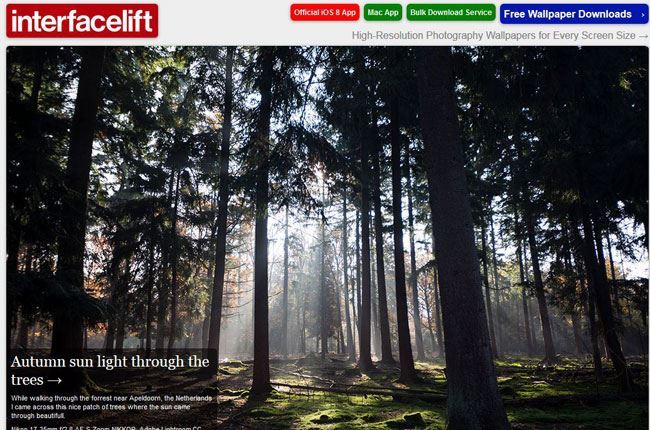 #3. VladStudio
Vlad Studio is first in the way that it features the works of Vlad Gerasimov, a Russian wallpaper artist. The artist and hence the website offers hundreds of wonderful wallpapers, which range from abstract art to moods and to holiday themes. You will find great artwork for your desktop on this Valentine's Day if you browse through this particular website. Along with this, there is a range of resolutions for which the images are available. For desktop resolutions at or below 1600x1200, you get the image for free. However, images for higher resolutions are available to the registered users only.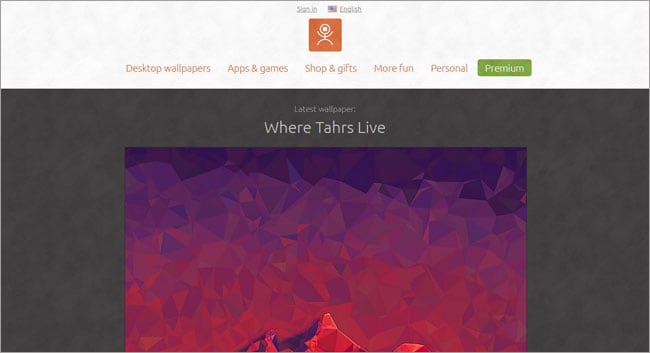 #4. Wallpapers Now
Wallpapers Now is another platform for you to have the best for your desktop on this Valentine's Day. As soon as you open the category, you will see a huge compilation of images that will give you just the perfect feelings for the day. Moreover, Wallpapers Now contains and option for RSS feed to help you get the newest wallpapers for your desktop. What many people find helpful on Wallpapers Now is that there are samples from each category on the front page, so it gives you a quick overview of what you'd find in each category.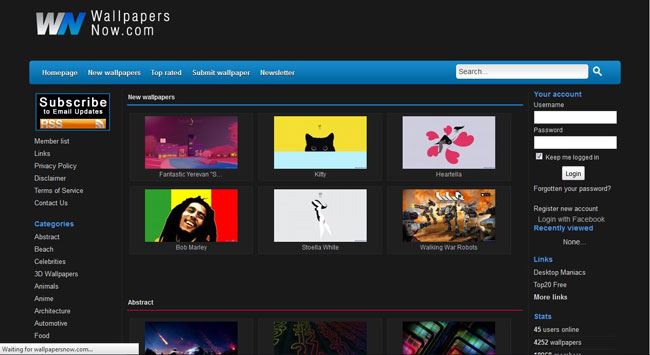 #5.Wallpapers Wide
For many people Wallpapers Wide is the first choice when it comes to desktop wallpapers because of its easy and clean interface. It makes searching for wallpapers much quicker and hassle-free. Along with a large collection of wallpapers in each category, Wallpapers Wide also detects the resolution of your current display and the current aspect ratio. It is displayed at the top right corner of the screen so that you take the wallpaper that suits your screen in all aspects.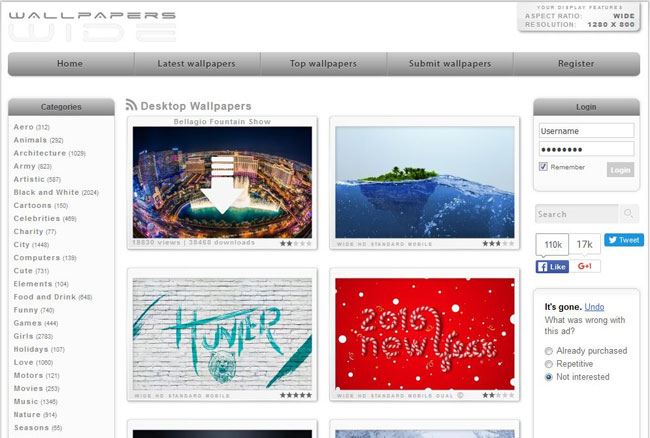 #6. Desktop Nexus
Though this website lags behind the others in terms of variety and quality, it still makes the list because it has some of the coolest features available. It allows members to share their feedback under each wallpaper – this helps other users find the positives and negatives in each wallpaper. The second cool feature is the RSS feed that gives you a notification every time a new wallpaper is uploaded!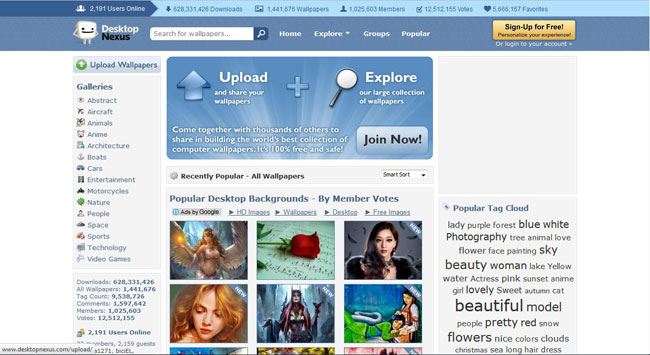 #7. WallpaperStock
WallpaperStock comes into this list of best wallpaper sites primarily because of the enormous volume of high-quality wallpapers that they have. They have thousands of wallpapers available in almost every category imaginable. This huge collection of wallpapers accompanied with easy downloading and navigation facilities make WallpaperStock one of the best wallpaper sites there is.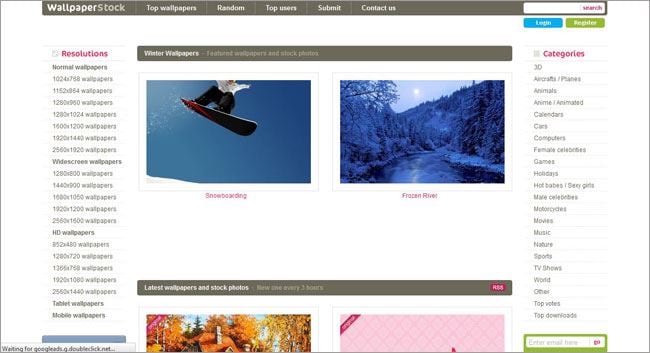 #8. wallcoo.net
No matter what category of Valentine's Day wallpapers you're looking for, wallcoo.net has it all. With over 60,000 original beautiful wallpapers available in every style and color, wallcoo.net surely hits the top charts for the best wallpaper website.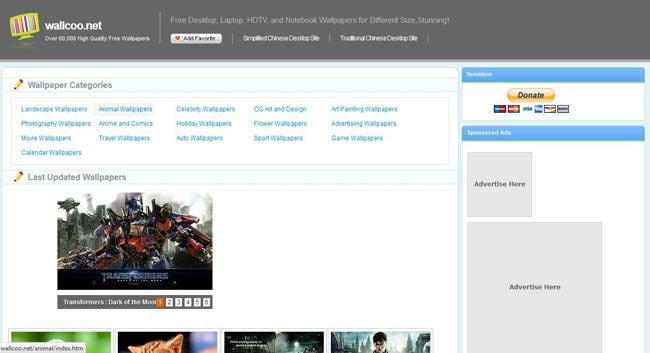 #9. Jootix Wallpapers
Jootix is a great website for free wallpapers. The website has very helpful navigation features available that make it easy to go through all the wallpapers. It also contains a powerful search engine that makes the search for the perfect wallpaper much easier.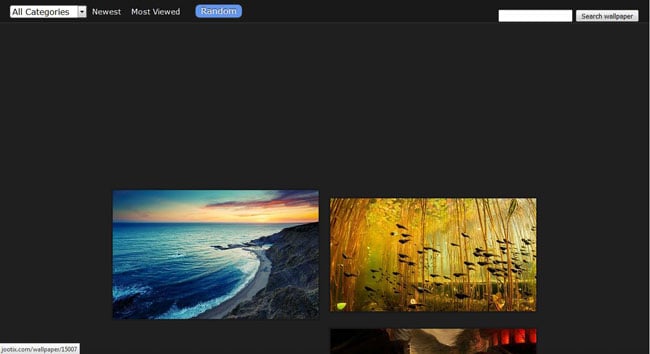 #10. HDWallpapers
Quality and quantity are the things that HD Wallpapers put before us. The website consists of wonderful wallpapers from various different artists. So if you're looking for the perfect Valentine's Day wallpaper, give HDWallpapers a visit.