The MacOS Sierra is now getting an upgrade to the MacOS High Sierra. The upgrade is expected by mid-September 2017, and is supposed to make Apple computers perform better. The system update may not have radical changes from the user point of view, but developers are very excited about it. The update will be free for all users with MacOS Sierra computers.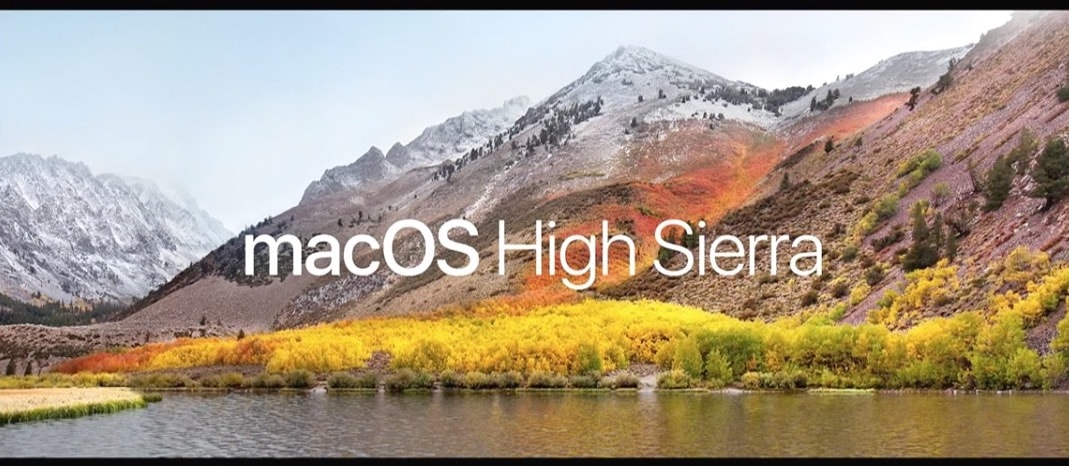 Here are some of the main improvements of the new MacOS High Sierra update:
1. Better Apple File System
The new Apple File System (APFS) handles and organizes data better than any of its predecessors. This means that copying and searching for large files will be almost instantaneous. The files will have an in-built encryption which will ensure that they are secure from hackers and other cyber-villains. The data backup system has been simplified and there is data protection against power blackouts and system crashes. The system will also come with 40% higher video encoding than that found in Sierra. This means more video can be stored within the same space.
2. Enhanced graphics, VR and AR in Metal 2
Virtual Reality content has been slowly adopted by Apple. Now the High Sierra fully supports this. The HTC Vive headset is now supported to enhance the VR experience. The added VR development tools may not be so important to users, but it shows that Apple wants people to enjoy VR content and use the headsets to play games and more. To use this feature, the computer must have high-performance GPU, internal or external, and this is something that will be added in the new upgrade for early 2018.
3. 32- Bit App support
Apple has always supported 64-bit apps, but the new High Sierra update will allow for 32-bit app support. For users, this is not a big issue, since most applications also have a 64-bit version. But if you do get a 32-bit app which will not have a 64-bit version in the near future, then upgrading to High Sierra would be a great idea.
4. iCloud
The storage limit for iCloud accounts on MacOS High Sierra has been increased to 2TB. This means that you will not be requiring extra space in iCloud for a very long time. The price and allocation of space will not change at all. Other users will also be able to edit files on your iCloud account via an invite ink. This will remove duplicating files. However, nobody knows whether this file sharing feature will only be available to people using High Sierra. Users hope that users of older Mac versions will be able to share their files and also access shared files.
5. Safari
Safari has been tweaked in order to enhance the browsing experience for users. One of the features that has been received with mixed feelings is the disabling of the AutoPlay feature for videos. Advertisers are up-in-arms, while users are quite happy. Users will be able to remove all ads from their browsing experience. Users will also be able to personalize their browsing experience with custom settings, default zoom and also location. Safari has undergone major changes that users will surely notice.
6. Siri
The main changes to the Siri app is the fine-tuning of the male and female voices. They are now less robotic and have natural intonation and expression. Siri has also been integrated with Apple Music so people can use it with the upcoming HomePod. Siri will now be able to create playlists, answer questions, and recommend songs for users. Although many people do not use Siri on their computers, it is great to see these changes added to the app.
7. Messages
Messages in High Sierra will be synced to an iCloud account. This means that you can move all your messages to iCloud and save space on your devices. This new development will allow for easy syncing across all Apple devices, iPad, iPhone and Mac. It is not clear whether it will be possible to see such messages when you are offline. There is a huge weight of messages on Apple Servers, and users hope that they will not lose important messages with time. Another thing that is not clear is whether there will be a need to upgrade iCloud accounts in order to get more storage for messages from all devices.
8. Mail
A better search function has been added to make it easier to find messages in a bloated inbox. There is Top Hits feature which will appear in the search results, showing the most-relevant emails. This will be determined by the emails that you open most, the people who you reply to the most, and a lot of other factors – machine learning will allow it to fine tune the results with time. Users will have to start getting used to the fact that emails will not be listed by date, but by importance.
9. Photos
High Sierra has brought back features such as iPhoto and Aperture. The app is easier to navigate thanks to a new side bar that is always on. There are some professional editing tools added too. The layout is wonderful and makes editing and organization of photos quite easy. The Photos feature also allows for the use of external editors like Photoshop and still save them to their respective libraries. People working on images across several tools don't have to duplicate files. There are many other special effects added to enhance photography or create animated Gifs from a series of photos.
10. Smaller HD videos
Thanks to the High Efficiency Video Encoding feature, users on MacOS High Sierra will now be able to encode high resolution videos into smaller sizes. This includes 4K video. This will not only save space on your hard drive but also make smaller videos look too cool. The space-saving technique will not affect the quality of the video in any way.
In conclusion
The new MacOS High Sierra may not offer changes that are visible to the end-user. However, when looking under the hood, the upgrade provides for better performance and protection of your computer. There really is no reason why you should not upgrade since files will be compatible to Sierra version. This is the time to future-proof your computer; upgrade to MacOS High Sierra.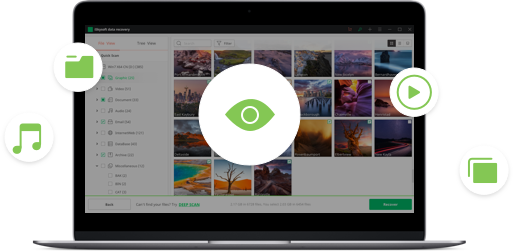 Why Choose This Mac Data Recovery Software:
Recoverit (IS) for Mac is such a smart tool that can help you to recover lost data including photos, video, audio, email, document and more on your Mac.
It can also recover lost data on USB, hard drive, digital camera, memory card and more.
It helps you to recover data in simple steps