The annual Halloween celebration is here again. This time round it is going to be fun. That is why you need to find for yourself at least on spine-chilling and spooky ambient horror Halloween video game. Play the from among the best Halloween video games. Here is the countdown of the top ten horror Halloween video games that you can pick from.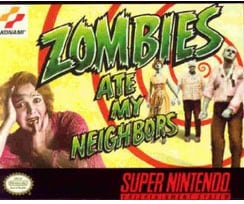 #10: Zombies Ate My Neighbours
At number ten is this 2-player, upbeat and spirited adventure. The mission is to save and defend the neighborhood against queer creatures and brain thirsty maniacs. It comes with fetching Halloween music that has ever existed. This 5 star rated Scavenger-hunt video game also comes with power-ups and a number of weapons that are used to fight these monsters at each level.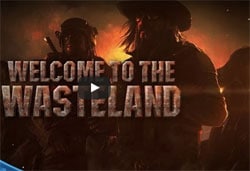 #9: Wasteland: Director's cut
The earth attacked with a deadly nuclear holocaust. In this game-world and its people, your task is to combat the mutated horrors, killing robots and dealing with dangerous raiders found in almost every corner. Take charge of your wasteland survivors. Remember that their fate is in your hands and then deal with all the post-apocalyptic world horror. This quality single player party based RPG is rated 4.0 stars.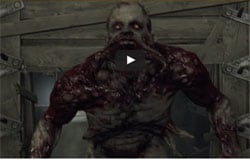 #8: Dying Light
Halloween will never miss that horrifying element; the zombies. Ranked at position 8 is the Dying Light. This one places you in a widely open urban setting that is full of zombies. You will find yourself in the middle of huge and plain ol' walker zombies that are carrying some colossal and blunt objects. To protect yourself from these giants, you are provided with a tool full of melee weapons and firearms. This one is rated 4.4 stars.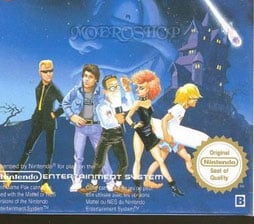 #7: Maniac Mansion
This is a simpler time adventure game. You are required to lead a group of teenagers through a mansion whose inhabitants are dangerous and puzzles. The atmosphere of this game is full of horror and mystery. This 4.9 stars rated game takes you and you teen group around a gaggle of aliens. Guide your group safely through this mansion.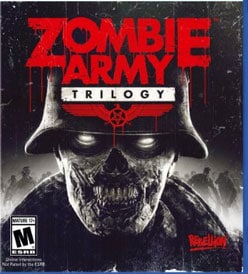 #6: Zombie Army Trilogy
This one takes you into Word War II alternative history. Facing potential defeat, Hitler seeks to use the powers of the undead army. Your task is to eliminate every zombie that you meet with more than twenty five sophisticated weapons. It is rate 3.6 stars.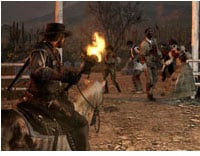 #5: Red Dead Redemption: Undead Nightmare
Rated 4.3 stars, this wild-west game takes you to Red Dead's world full of zombies. Imagine yourself riding on an undead horse to set fire on the graves while saving the cities from those infected. You never let the finger off the trigger of the revolver.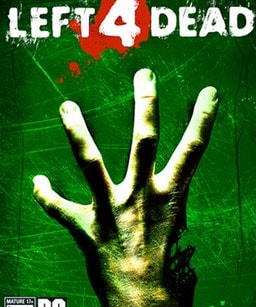 #4: Left 4 Dead Series
This is another co-op game play; an epic struggle between you and three other survivors and creatures that not only want to feast on you but they also vomit on you. You need to gang up with the other survivors and deal with these chapters of zombies. Will you survive? This four player survival game is rated 4.0 stars.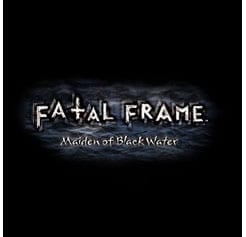 #3: Fatal Frame: Maiden of Black Water
Take up the responsibilities of 2 Japanese girls. The girls travel to some haunted villages. In their quest to unearth what killed the people of these villages, they encounter their destructive ghosts. What happens next? Find out by playing this 4.8 stars rated game.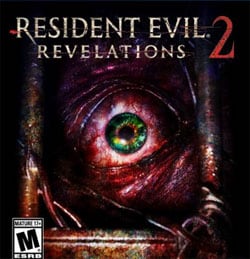 #2: Resident Evil: Revelation 2
Your chance to deal with the biohazard threats is here. The latest version of Resident Evil: Revelations2. Here you control Claire Redfield and Barry Burton for another time. You are commissioned to finish their adventures with co-operative partners. There is a threat in power as you go on your risky travels. A new virus has been released and drives every person that you meet so wild that they attack you. Try your best to brave all the horrors in this 4.4 stars rated video game.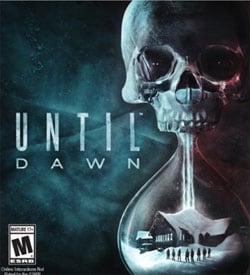 #1: Until Dawn
Finally here is the one in top position in the countdown list and rated 4.6 stars. This is a one video game that uses all the elements of B-movie Horror films. You are in a snowy hill and it is in the evening. You and several other teens are switching roles. It is your turn to watch, will you be able to keep those sleeping souls alive or they are going to die during your watch? Will you survive… until dawn?