It's time to say goodbye to Windows 7 & Windows 8.1 for the users. Windows 10 is arriving on 29th July 2015 and pre booking has already started online. Microsoft Corporation has deliberately got rid of the name Windows 9, as they feel that this version is the ultimate version with huge amount of changes. There will be no further versions of Windows in the upcoming future. This is one version that has received a huge amount of help from the people. Windows 8 had a few issues and so it did not receive the laurels expected by Microsoft. This is the reason behind discarding Windows 8 without a second thought from the organisation. Many users might be of the opinion that it is safe to upgrade to any new software after it is time tested. There might be some bugs that might take a bit of time to get ironed out. It might be true sometime but not always. This strategy can backfire in the case of Windows 10 as it can be upgraded free of cost if the booking is done between 29th July 2015 to 29th July 2016.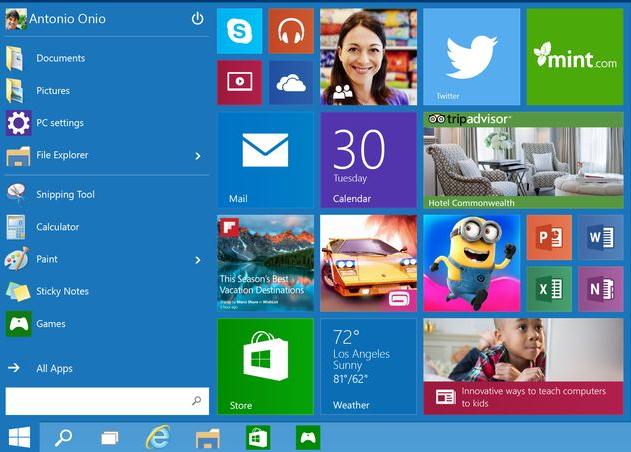 10 Things You Need to Do Before Windows 10 Release
Before shifting to Windows 10, a person should come to terms with certain facts that will help in the final upgradation to Windows 10 from the older version. A person should remain prepared with all important requirements before the D-Day arrives.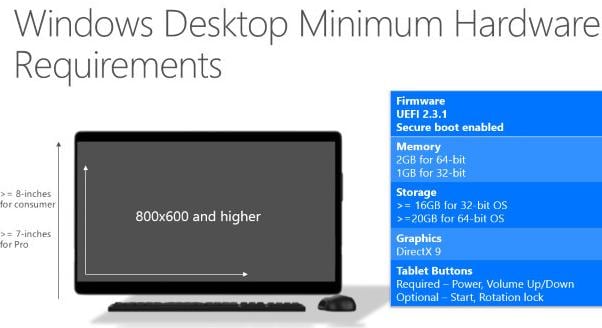 • Hardware and software
Upon upgrading to Windows, certain hardware and software requirements are a must. If these compatible hardware and software applications are not present, then the upgrade will fail. So it is better to remain prepared than be sorry. The hardware requirements include:
Processor: 1 GHz or an even faster processor
Graphics Card: DirectX 9 or later with WDDM 1.0 driver
Space for Hard disk : 16 GB for 32 bits OS 20 GB for 64 bits OS
RAM: 1 gigabyte for 32 bits or 2 gigabytes for 64 bits
Display: 1024x600
The software has to be either Windows 7 Service Pack 1 or the Windows 8.1 Update. The upgradation to Windows 10 will not be possible if the computer is using any other version of Windows. The size of the Windows 10 download will be about 3GB. For new computers it will take about 20 minutes to get the download done, while for the older ones, it can take about an hour's time.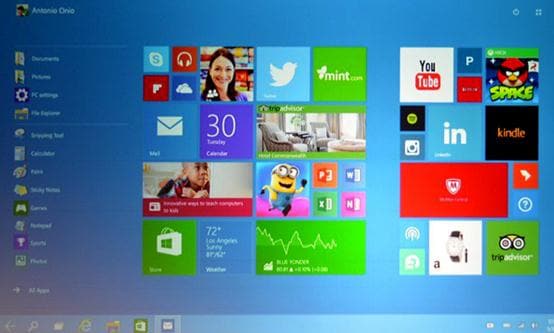 • Windows 10 version
Windows 10 will have seven different versions for different categories of customers. This was revealed by Microsoft Corporation on May 2015. Windows 10 for mobile will get released late on. All editions that will get released will have the same features. The editions are:
Windows 10 Home
Windows 10 Pro
Windows 10 Education
Windows 10 Enterprise
Windows 10 Mobile
Windows 10 Mobile Enterprise
Windows 10 IoT Core
• Windows 10 price
For those people that do not have the minimum software requirements to upgrade to Windows 10, they need not get disheartened. The only thing is that they will not get Windows 10 for free. They have to pay $119 for Windows 10 Home edition and $199 for Windows 10 Pro. So a person needs to be prepared to pay a bit of money to get the best deal in the market.
• Windows 10 update tricks.
If any person is having trouble getting the new version of Windows 10, then the procedures given below should be followed.
The first and the foremost important thing is to check that the Windows update is enabled and running properly.
The person needs to be absolutely sure that update KB3035583 is installed in the system. If not, then the person has to download it manually from Microsoft.
The application should start automatically; if not, then it has to be started in manual. To run manually, a person has to open the "RU"" command and then type "C:\Windows\System32\GWX\GWX.exe". Then the person has to hit "ENTER".
• Windows 10 update features
There are certain features that will not accompany Windows 10. So the users need to know this in advance rather than getting shocked later on. The features that will be missing in Windows 10 are:
DVD playback feature
Windows Media Centre
Desktop gadgets available with Windows 7
A new OneDrive integration of Windows 10 will replace both OneDrive app and Windows Live Essentials.
USB floppy drivers will get removed.
Games such as Minesweeper, Solitaire will get replaced with Microsoft Minesweeper, Microsoft Solitaire Collection.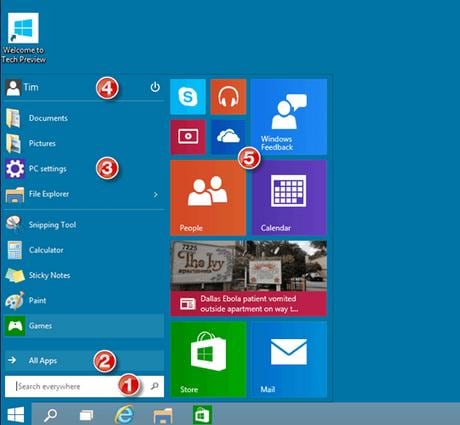 • Windows 10 start menu
Many people felt irritated with the Windows 8 full screen start screen and so this gets discarded in Windows 10. The pop up "Start" menu is back after a somewhat failed attempt at full screen start screen. This is one of the most refreshing features of Windows 10.
• Downgrade from Windows 10
The one question that might be in the back of the mind of those that are upgrading to Windows 10 is if they would be able to revert back to their previous version of Windows. Some might have issues with the new Windows 10 and so would want to revert back to the older one. This is very much possible.
• Remove the antivirus
It is better to remove the antivirus from the computer before installing Windows 10. It might not be compatible with Windows 10 and so create disturbance. It is preferable to buy an antivirus that is compatible with Windows 10.
• Dual boot the new Windows 10
It is also not possible for a person to dual boot the new Windows 10 with the older version present in the computer. Windows 10 can only be updated on the previous version of Windows 7 or Windows 8.1 and so the possibility of dual boot does not exist.
• Windows 10 Home and Windows 10 Pro
There is definitely a difference between the Windows 10 Home and Windows 10 Pro. Regardless of the cost difference, the Pro version is equivalent to the Home version and much more than that. There are several extra features in the Pro version that are missing in the Home version of Windows 10.
Hopefully the above points should give a clear knowledge to everybody out there who wants to upgrade to Windows 10. It is always better to approach a new advancement with preparation than be oblivious when it finally arrives.