YouTube editor is a free online tool that helps people edit their videos for sharing on YouTube. It is a truly a handy tool if you just want to do some basic video editing. But it falls short when you need to do more than basic video editing, for example, adding intros/credits to the video. Besides, current cloud-based services aren't always consistent and sometimes an interrupted connection can ruin hours of work. Fortunately, there are some good offline alternatives to YouTube editor for Mac (10.13 High Sierra included), and Filmora Video Editor for Mac is one of the best YouTube Video Editor alternative for Mac out there.
Best YouTube Video Editor Alternative for Mac - Filmora Video Editor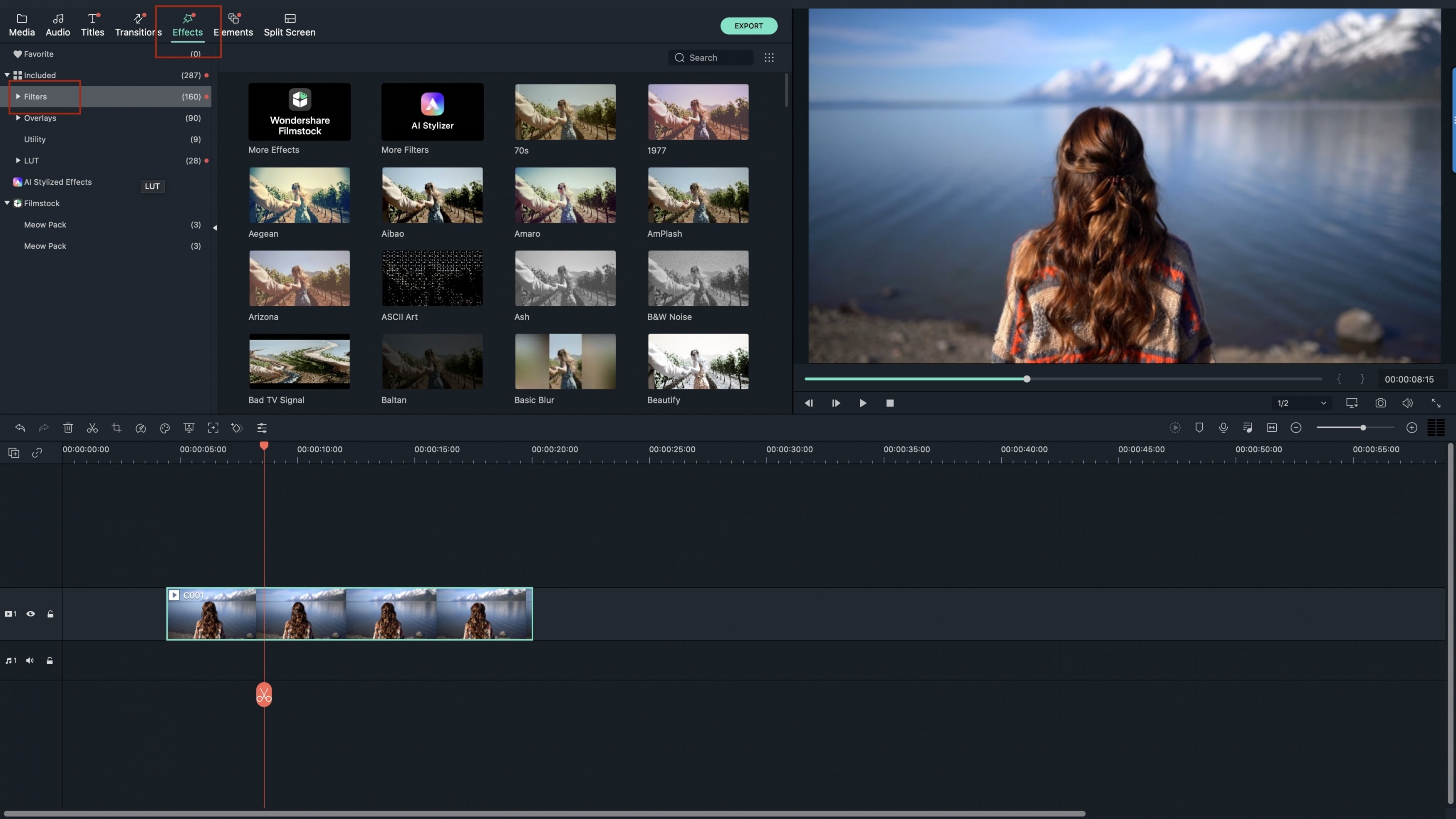 In addition to basic video editing that YouTube Video Editor provides, Filmora Video Editor for Mac has the capability to add subtitles, voiceovers and special effects to video. In terms of ease of use, it is comparable to YouTube Video editor and with a few clicks, you get your video editing done. The interface cannot be any simpler and even a computer novice can get the hang of it in no time. The following is a short introduction of this wonderful YouTube movie editor for Mac (High Sierra included).
Key Features of Filmora Video Editor:
Video Overlay (PIP): Video overlay, also known as Picture in Picture (PIP), is an effect used to overlay smaller videos on a background clip. This allows you to consecutively display two or more videos on the screen.
Media Importation: Filmora Video Editor supports most of the common files such as Mp4, MKE, MPEG, VOB etc. This software supports videos, audios, and photos so users do not have to look for other applications to edit their photos.
Effects and Transitions: As a user, you will enjoy hundreds of effects and numerous editing tools for you to get you video to look as professional as you would like.
Export of files: Besides export edited video to any format or device. This video editor for YouTube allows you to directly share it to YouTube or Vimeo through the program.
---
Other Features of This Alternative YouTube Video Editor for Mac (10.13)
1. A user-friendly Interface
Filmora Video Editor boasts a simple user interface and you will find no esoteric options and settings present. While options are kept to minimum, its features are by no means minimum. You can even browser all of your multimedia files right within the program thanks to the in-app file browser. In addition, there are a row of shortcuts to facilitate your YouTube video editing.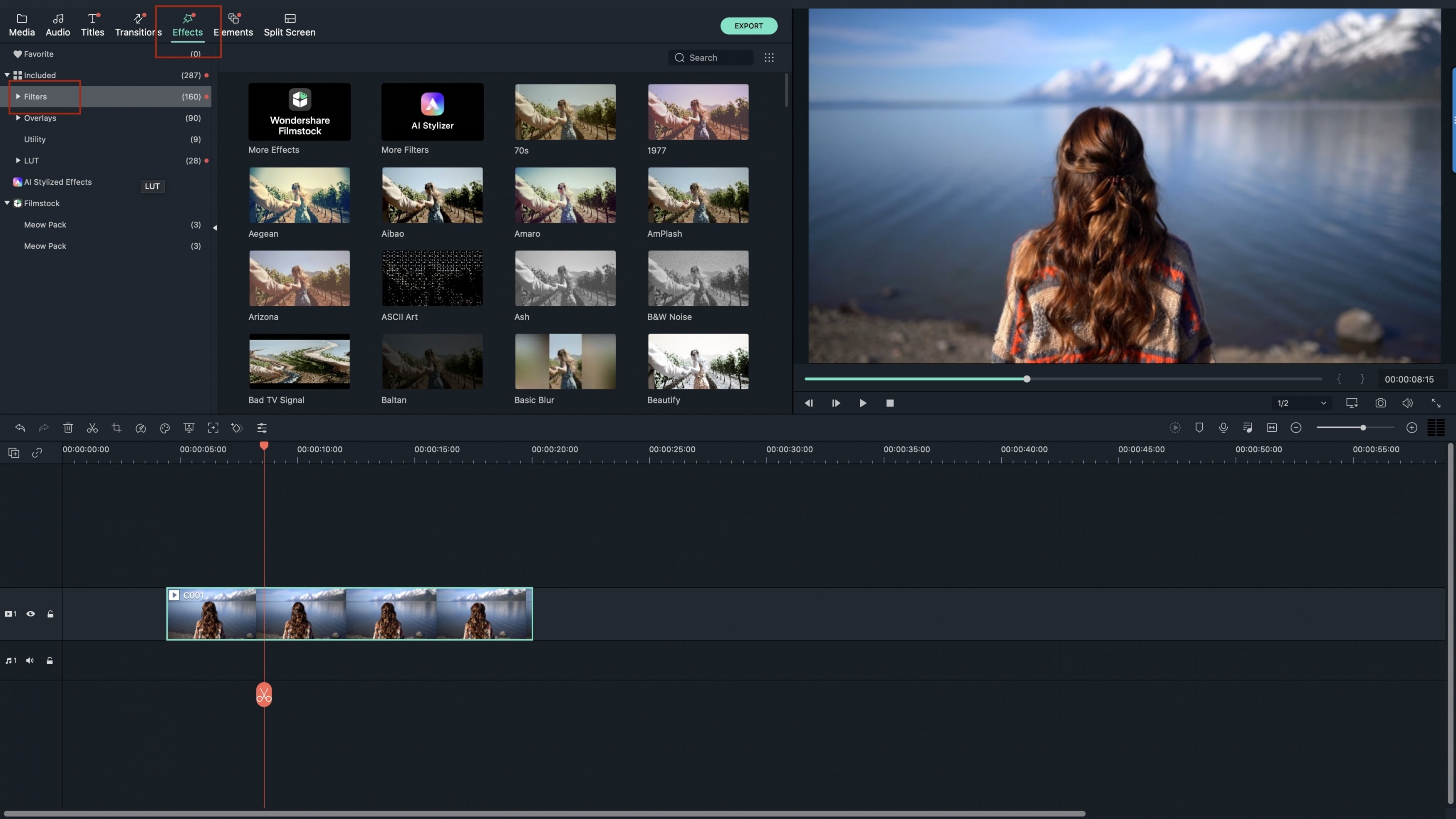 2. Make Your Video with Alternative YouTube Video Editor
This YouTube Video Editor alternative for Mac provides full control over video editing and you can customize any aspect of the video. Whenever you make a change to the video, you can preview it to see the effect in real time.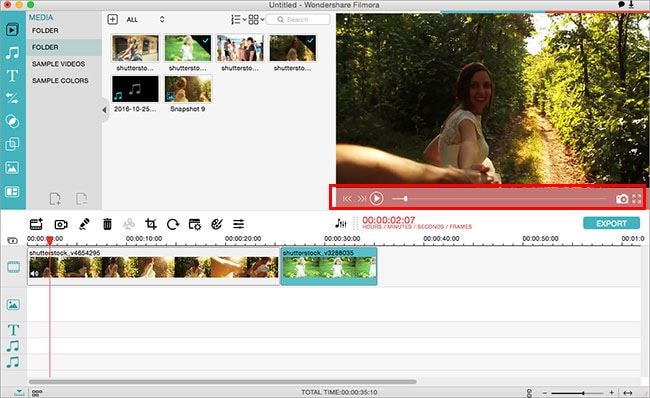 3. Output to Different Formats
Filmora Video Editor has a in-app YouTube uploader, through which you access your YouTube account and upload the video. What's more, you can share the video to Fackbook or Vimeo. Or even burn to DVDs directly from this alternative to YouTube Video Editor for Mac.