Contents
2. Convert from FLV

3. FLV to Software

4. FLV to Device

6. Edit FLV

7. Convert to FLV
When editing FLV files using Mac, there will be many powerful editors that you will have to consider in making the right choice. Some of these powerful editors will be discussed in this article for your information.
Part 1. Filmora Video Editor: Your Best FLV Editor in Hand
Out of all the options available in the market today, Filmora Video Editor stands out easily as the most inclusive and highly effective solution for editing FLV. It has the ability to convert FLV into any format and can play on whichever transferable device you have. Filmora Video Editor will with no doubt be your ultimate choice when editing FLV files for use with iPads, iPods and iPhones among several other mobile devices.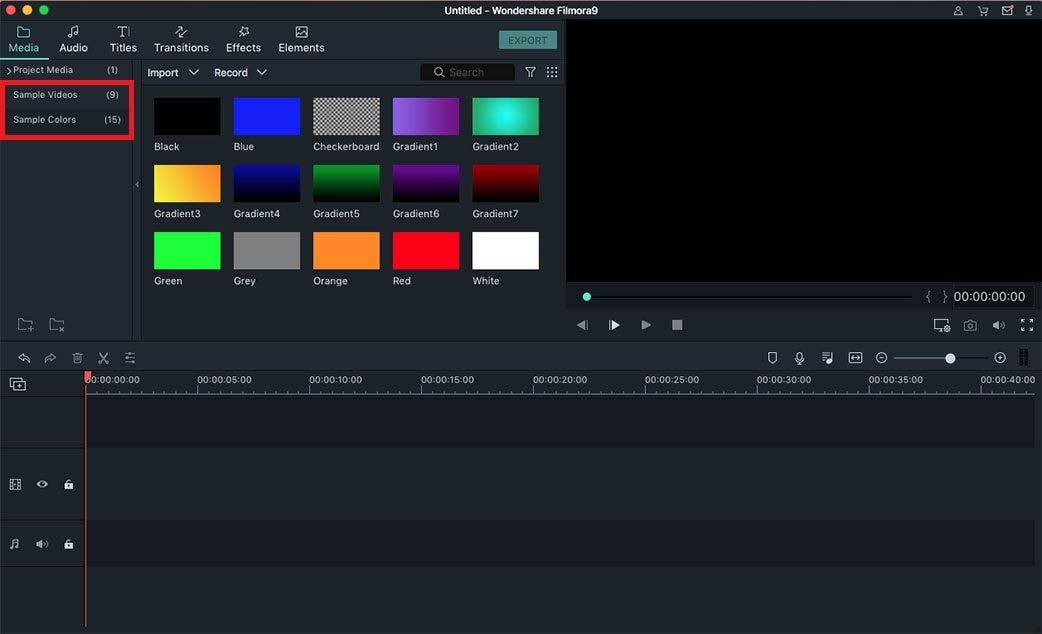 Your editing options with Filmora Video Editor are limitless. This program has enormous features that will make your editing as smooth as possible. It is possible to split as well as merge files, crop images and make adjustments to the brightness and contrast of videos. There is the rotation feature that also comes in handy for editing wrongly positioned images while the preview feature is the most astonishing of them all. The preview feature will give you the freedom to have a review of the video file before editing is done as well as do the same once editing is over.
Other diversified features for this video editor include an audio extractor which allows for extraction of audio from video files and video optimized mode. The video optimized mode feature will come in handy when there is need to capture close-ups as well as make jump-cuts mostly in movies. In simple language, you will use the preview feature to compare and contrast your files before and after editing. There are many benefits of using the Filmora Video Editor.
You have more than a reason to choose Filmora Video Editor for your FLV files. It will give you one of the easiest ways to transform your video files into movies within a very short period. Generally, Filmora Video Editor is a video editing program that comes with fun and supports a load of compatible formats. If you are a beginner in the editing field, this will be a good learning tool that you can try out.
people have downloaded it
How to Edit FLV Videos with Filmora Video Editor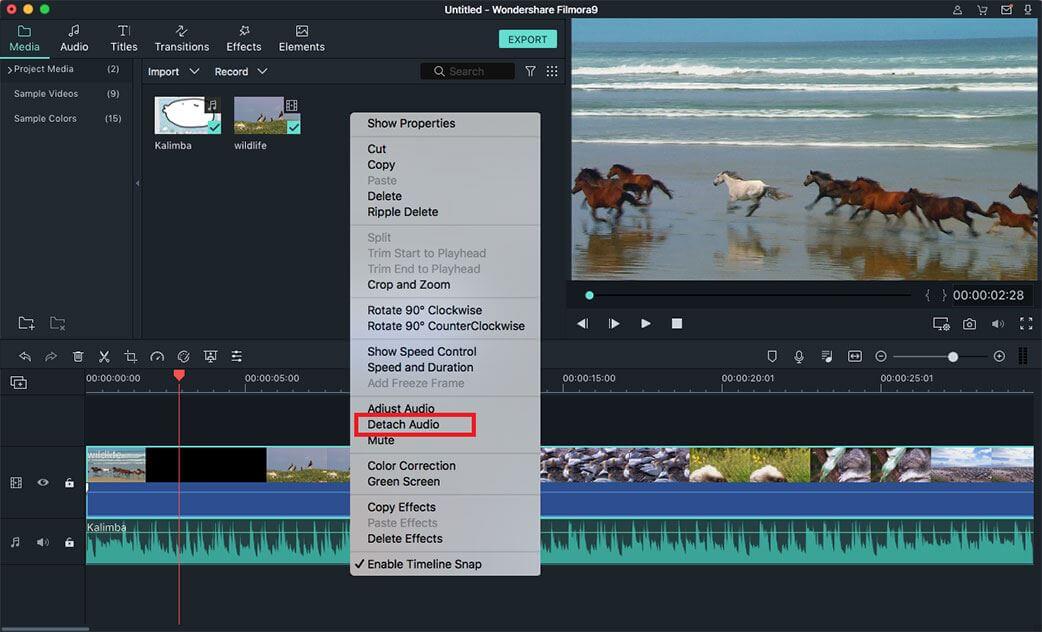 1. Trim and merge the FLV videos
To cut off those unwanted parts of your FLV video clips, you can choose the clip and click Trimming tool in the middle toolbar. In the open window, set the start pint and end point to trim. After that, you can merge the clips or add more video files into one file. Video order is able to be rearranged by dragging and dropping on the storyboard.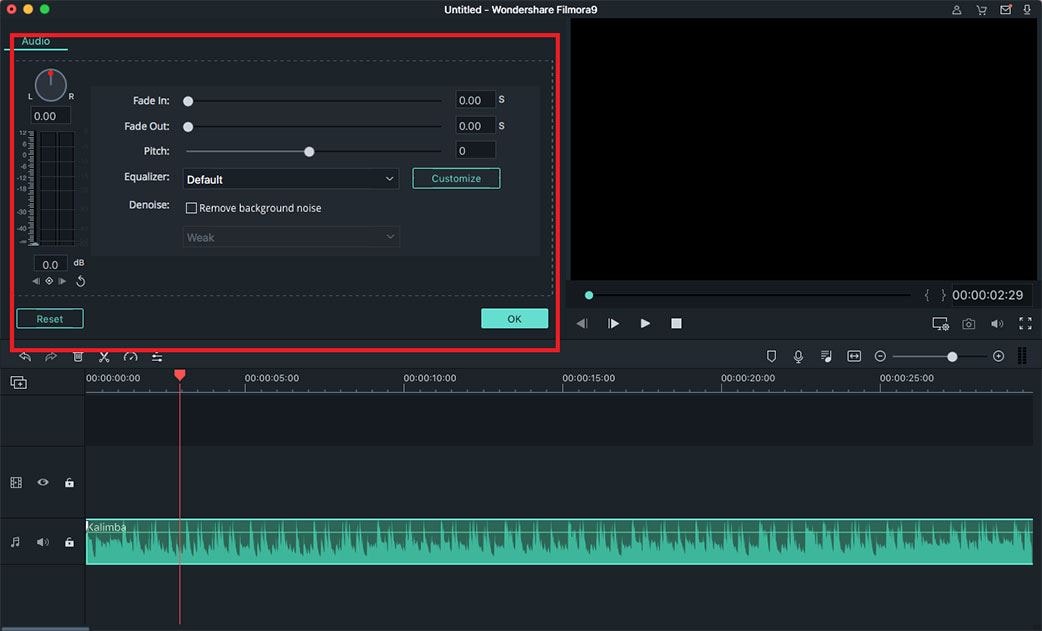 2. Apply effect
The Mac FLV editor offers some video effects t enhance your videos. For example, you can click the video footage to produce the edit window and apply old film, contrast and more to your video files. Now you can also add effects like particle, fire, mosaic, face-off, and so on.
Part 2: How to Edit FLV with FCP or iMovie by converting FLV to FCP
Final Cut Pro is very efficient in editing and will be one of your chosen options for editing FLV files. It is advantageous because it supports very many formats and does not have complications when using. Its interfaces are user-friendly. Before you can edit FLV with Final Cut Pro, there will be need to import the files which will be the starting point. You cannot edit nonexistent files. Furthermore, you know that FLV and Final Cut Pro are incompatible so the only option will be converting to a friendlier format.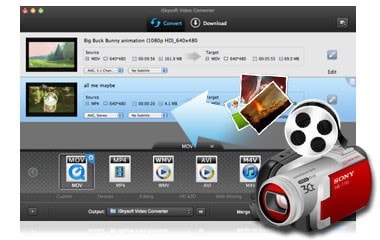 The iSkysoft Mac Video Converter will not be a bad choice for your thought because it supports formats like MP4 and MOV. In just three simple steps, you will be able to have your FLV files converted to Final Cut Pro and ready for editing. Start by adding the files to the convertor and you should not have difficulties locating the files from the hard drive. Make sure all the files that you want to convert and edit have been selected.

Guide of Converting FLV to FCP or iMovie with iSkysoft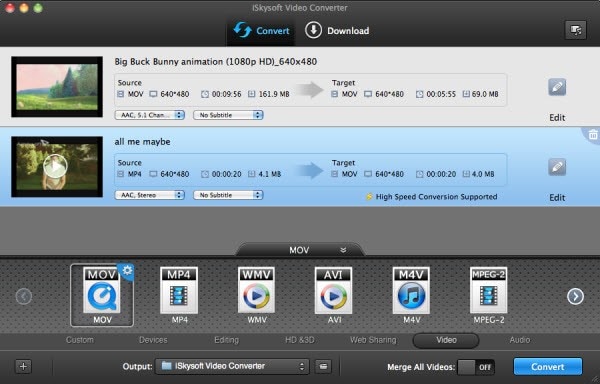 Once it has finished installing you need to click on the 'Add Files' button that is on the top of the screen or the '+' button to the left side on the Mac version. There you will be able to choose as many videos as you want to. In the middle of the screen you will see the videos you just chose and all the information about this file (length, size, resolution, etc.). You can drag the files up or down, the order you give them is the one that will be applied for the conversion. You can change the output folder by clicking on the '…' button next to 'Output Folder' at the bottom of the screen.
There are always guidelines offered in form of tutorials that will be very helpful to your editing with Final Cut Pro. For the video to be well edited, you will have to streamline it by adjusting settings to work well with Final Cut Pro. That will largely depend on the level of editing that you are intent on achieving at the end of it all. Equally, this software comes with sequences and it will only be wise that you understand how to use them properly. The sequence you choose must conform well to the video you are planning to edit. That is the only sure way of realizing the desired results.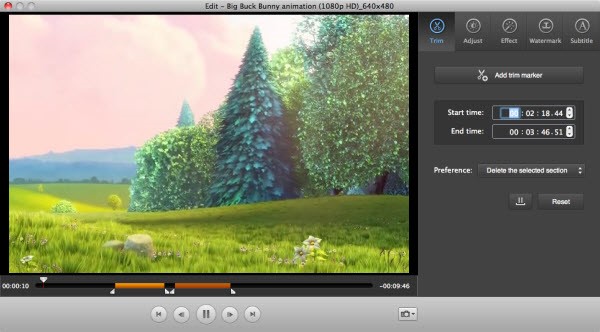 There are effects like transitions and texts which can be added to the edited video and should be considered. These effects are supposed to bring out a particular appeal so don't choose one for the sake of it but with a reason. Editing FLV with Final Cut Pro is very tricky but it will be a different script once you have fully mastered all these basics.
Part 3. Top 5 Free FLV Editors on Mac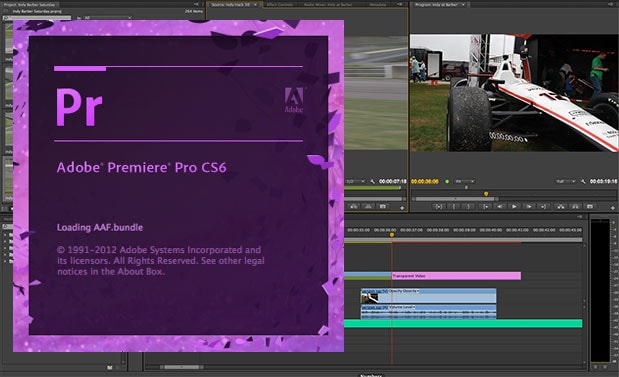 1. Adobe Premiere Pro
This editor edits video files with much speed than any other tool in the market. It has unique features that include proper media management, redesigned timeline and color grading which make it stand out easily. It is well used with desktops.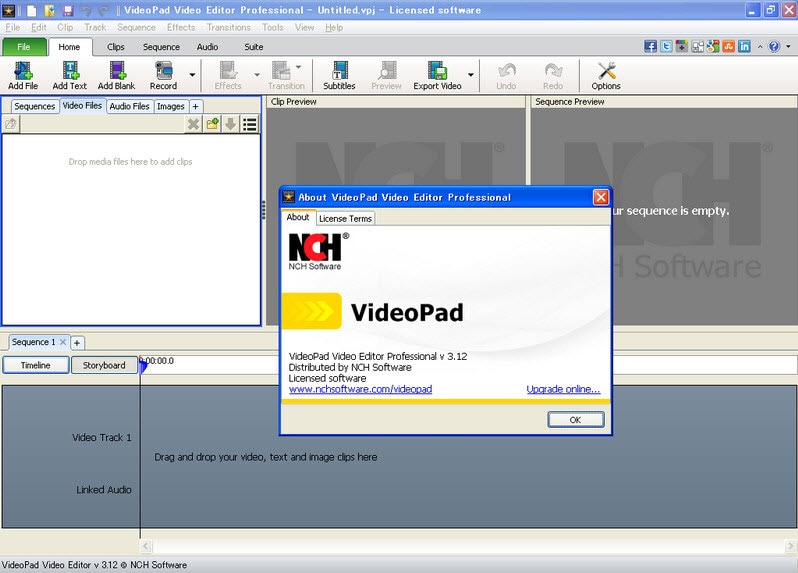 2. NCH VideoPad
This is highly insightful editing software for FLV on Mac. If you are looking forward to having a professional video within limited time then NCH VideoPad will be a good choice to explore. It will turn your movie making exercise simpler than ever since it's easy to download and use.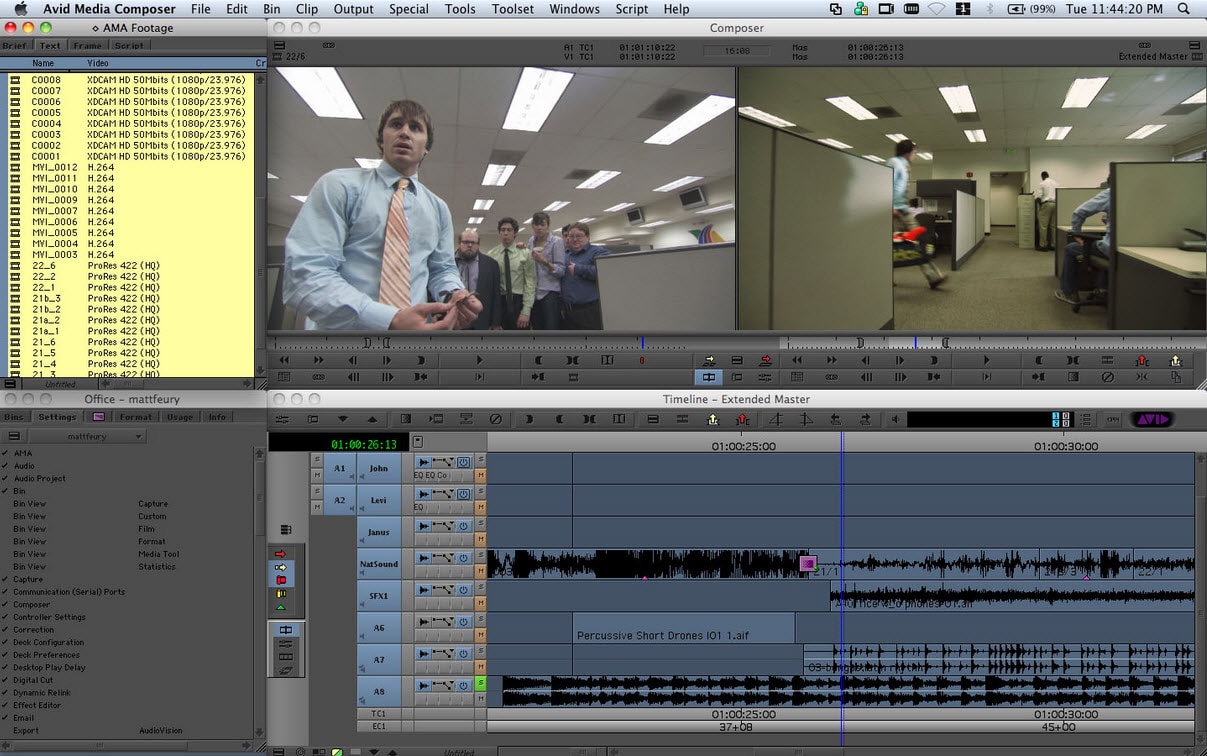 3. Avid Media Composer
It is fully featured editing software that you will find valuable every time you have FLV files to edit on Mac. Avid Media Composer has exceptional audio and video effects that will make editing superb and supports a wide variety of output formats for audio, video and images.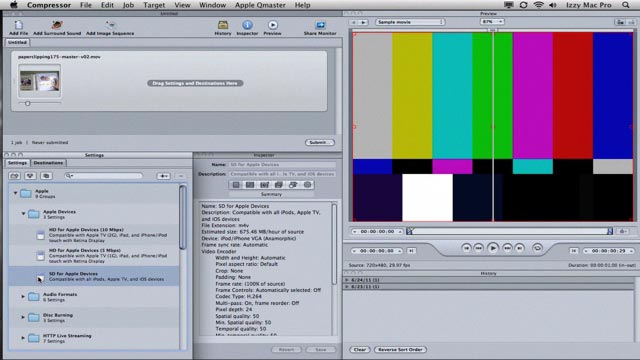 4. Apple Final Cut Pro
Flexibility, speed and quality are the main outstanding positives that Apple Final Cut Pro will offer you. It has unique editing features like HD support, video transitions, drag and drop, animation tools as well as color correction. That is a good reason for you to always consider using Apple Final Cut Pro for your FLV files editing.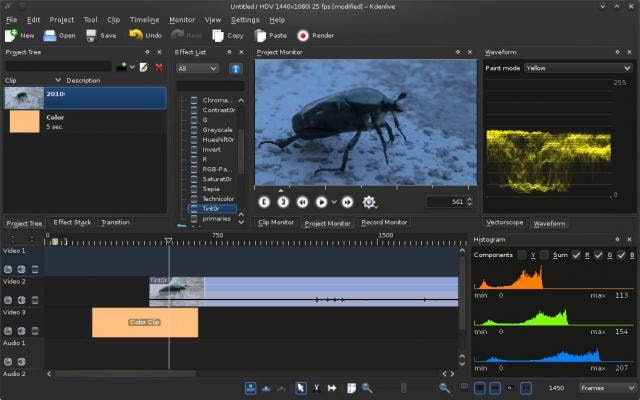 5. Kdenlive
This is one of the few multitasking editors for FLV files that you will ever come across. It brings together modern editing technologies and comes for free without any charges. You can have it downloaded from the internet and have the opportunity to enjoy using this video editing tool of its kind.