There come times when you have to remove all the data in your iPad. For instance, when you want to sell or give out your iPad to a friend, you will have to pass it when it is void of any relevant information that concerns you. Otherwise, you personal information may end up landing on the hands of wrong persons who ould use it to harm you. Though you can clear iPad completely, the method is not secure, and the deleted files may be recovered using the most advanced data recovery tool on the market today.
Part 1: How to Completely Clear iPad
In that case, you a data erasing tool that will guarantee you the security of deleted data. A tool that will erase all the content in your iPad beyond recovery is what you need. dr.fone (Mac) - Data Eraser (IS) (or dr.fone - Data Eraser (IS)) is such a tool to help you clear iPad. This is the best data erasing tool on the market today. This software guarantees you secure and safe data clean up. Any content deleted usingdr.fone (Mac) - Data Eraser (IS) cannot be recovered by any data recovery tool.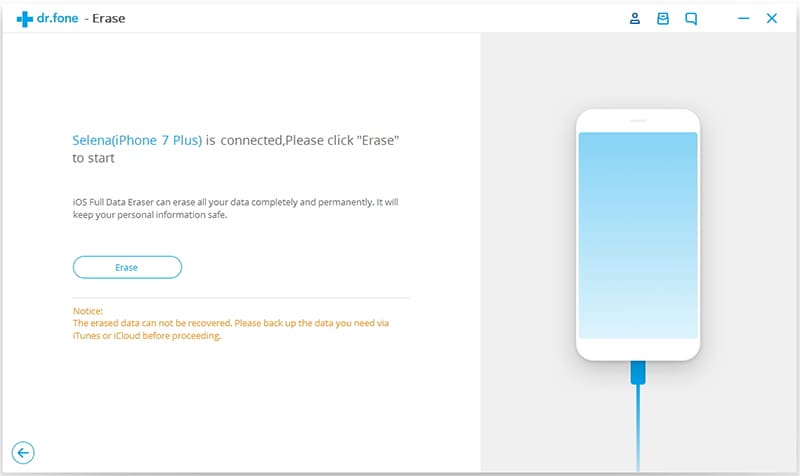 Key Features of the Software:
This program erases all the data in your device completely. It provides five data erasing options including Erase All Data, Erase Deleted Data, Erase Private Data, Express cleanup, and Photo Compressor.
With the compressor feature, you can compress files to create more space for storing important information or apps.
It helps speed up the performance of your device. This program can remove junks files from your iPad. The performance of your iPad will improve.
With dr.fone - Data Eraser (IS), you can remove Junks and all the unnecessary content in your phone
It completely erases previously deleted data. dr.fone (Mac) - Data Eraser (IS) helps you erase deleted files on your iPad permanently thereby protecting your personal information.
Steps on How to Clear an iPad
Part 2: How to Remove Junk Files on iPad
Steps on How to Erase iPad Junk Files
You iPad contain junk files that slow down its performance; its speed goes down. dr.fone - Data Eraser (IS) tool allows you remove all the junk files as well as the unnecessary content from your iPad with just a click of a button. Junk files also occupy valuable space that could otherwise be used to store quality apps and files.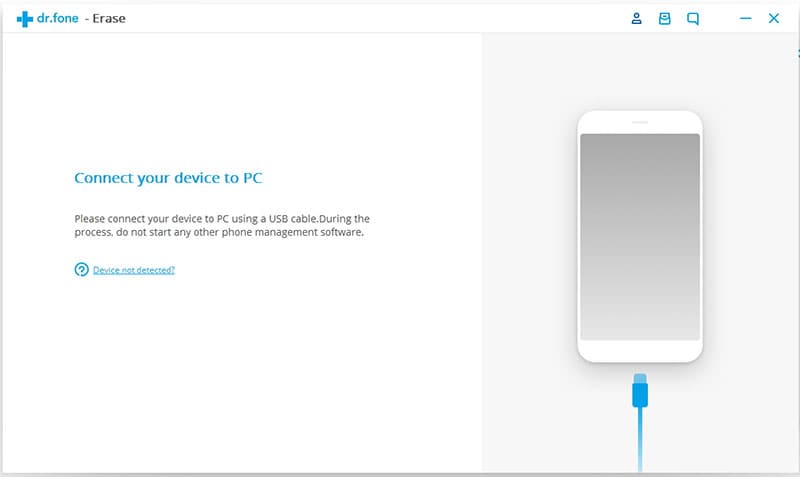 Step 1: Download and install the software
Download and install the sodtware on your computer. Launch it after installing.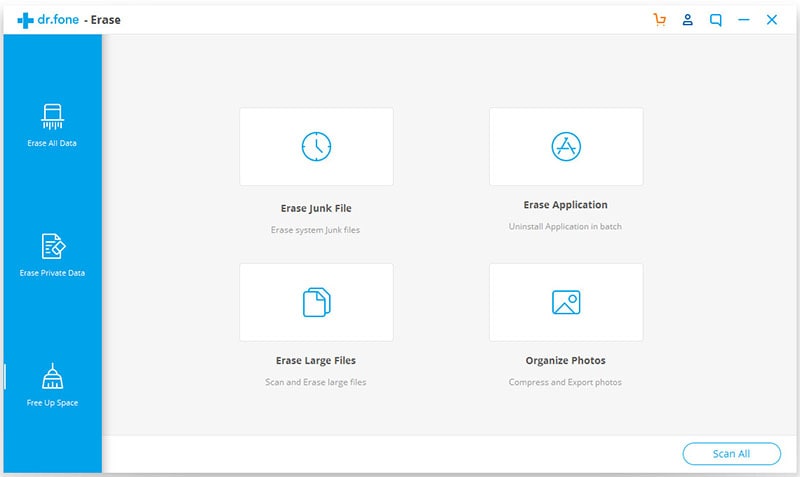 Step 2: Select the "Express Cleanup" mode
After launching the program, click on the "Express Cleanup" option on the program interface. You will notice the information of your iPad on the program. You will be notified how many days have passed since you did the last cleaning.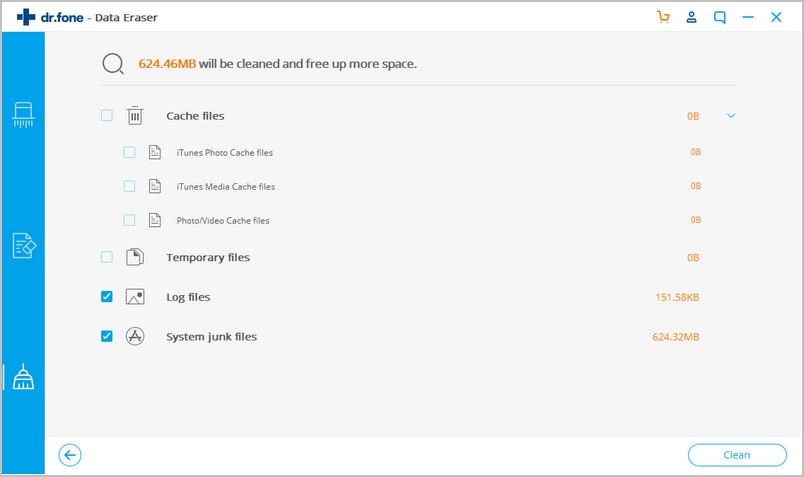 Step 3: Click "Cleanup" to erase the junk files from iPad
Click the "Start Scan" button to scan all the junk files on your device. After the scan is over, you will see all the detailed junk files that you will delete. Check all the junk files that you want to remove and then click the "Cleanup" option to start removing the junk files from your iPad. After all the files have been removed, the window will display how many files have been deleted.
How to clear data on iPad. dr.fone - Data Eraser (IS) tool is a wonderful software for deleting unwanted content on most iDevices including the iPad. The software guarantees safe and secure data cleanup. As aforementioned, the data deleted using this program is erased permanently. No single data recovery tool on the market today can recover content deleted using this file.