Most people use "Factory Reset" to wipe their phones. However, the data cleared through this method can still be recovered with data recovery software, and data criminals can easily access your banking information, emails, login details, and more private data. Before you can sell, donate or recycle your phone, you should ensure that you clear phone completely.
Part 1. How to Clear Phone Easily and Completely
dr.fone - Data Eraser (IS) is the only professional data eraser that can erase both the existing and deleted data with 100% unrecoverable. It features five unique data erasing modes which ensure that personal information remains private forever. The software is regarded to be the world's 1st iPhone, iPad, iPod and Android data eraser and one of the most reliable software ever made.
Key Features of dr.fone - Data Eraser (IS):
dr.fone - Data Eraser (IS) features a user-friendly interface which makes it easier to understand and use.
It cleans junk files perfectly well, helping speed up your phone.
The software secures all types of private information by erasing personal data permanently.
It helps users compress files and save space for their devices with quality lossless.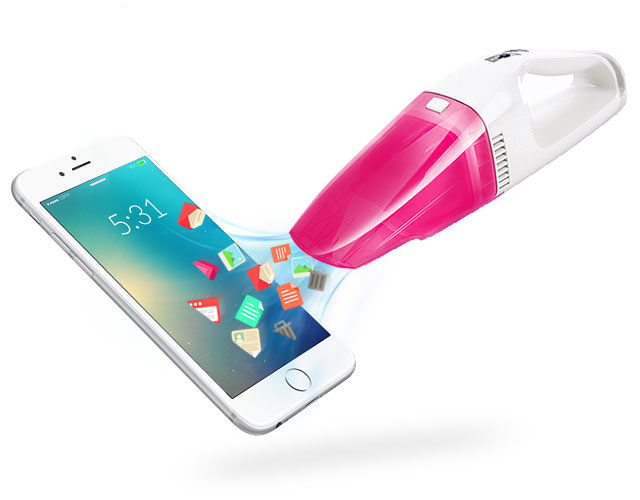 Step-By-Step Guide on How to Clear iPhone and Android
Step 1

Install the Software and Connect Your Device

First, download the software from the web and open the downloaded file to install it on your PC. The full version comes with advanced features and therefore, it's highly recommended. Launch the program by double-clicking on its icon. Use your iPhone or Android USB cable to connect it to your computer. The software will then detect your phone, and display its details in the primary interface.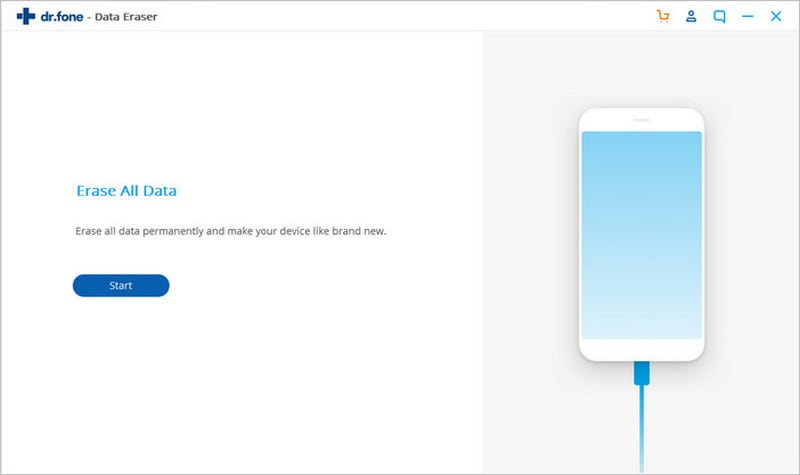 Part 2. How to Format iOS and Android Phone
Step-By-Step Guide on How to Format iOS and Android Phone
Before you can format your Android or iOS phone, you should ensure that you have backed up the important data that you might need.
1. iOS Phones
Method 1: Format iPhone with iTunes
1. Connect your iOS phone to your PC using a USB cable and then launch iTunes if it doesn't open automatically.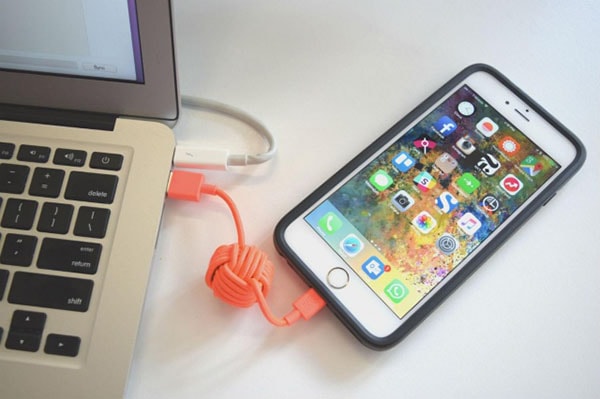 2. Select your iPhone once it appears on iTunes. Select the Summary tab and then click on the "Restore iPhone" button

3. You will be asked if you are sure you want to restore your iPhone to its factory settings. You will also be reminded that All your media and other data will be erased. Click on the "Restore" button to confirm your intentions.

4. Your iPhone will then restart, and you will see the "Slide to Set Up" option, (It will act like a new one).
Method 2: Format iPhone Directly
1. Tap the "Settings" app then tap on General> Reset
2. The iPhone will display a series of factory resets options. Select "Erase All Contents and Settings" option.
3. Your iPhone will warn you that you are about to clear all data. It will also present you with a choice to either cancel or erase the iPhone. Click on "Erase iPhone" and within a few minutes, you will have a brand new phone.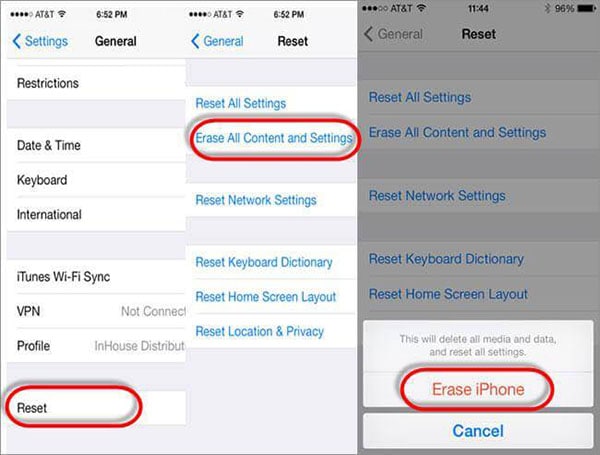 Method 3: Format iPhone with Find My iPhone on iCloud
This option can be used to reset an iPhone to factory setting if you lost it and you would like to prevent the unauthorized persons from accessing your personal data. However, you must have enabled Find My iPhone on your phone for it to work. (Settings> iCloud> Find My iPhone).
1. Use a computer and a browser to access iCloud.com and Login with your Apple ID.
2. Click on "Find My iPhone" and in the new window, click "All Devices". Select your iPhone in the drop down list.
3. Click "Erase iPhone" to format your iPhone.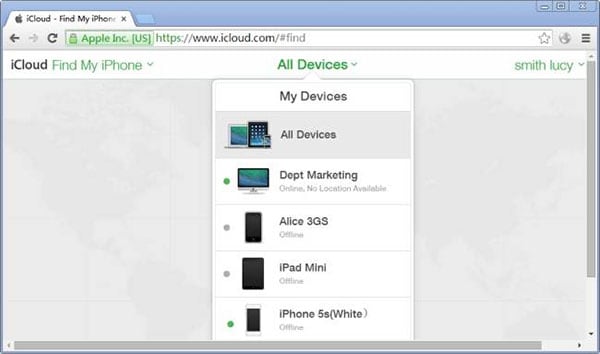 2. Android Phones
1. Launch the "Settings" app, then tap on "Backup and Reset".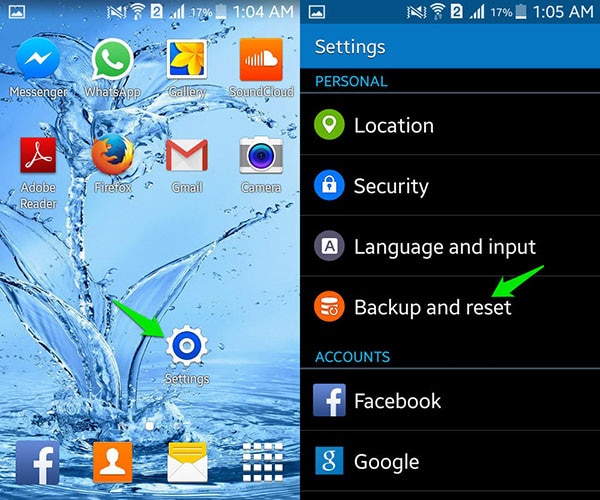 2. You will be able to see "Factory Data Reset" option on the new screen. Select it and then tap on "Reset Phone" in the next window.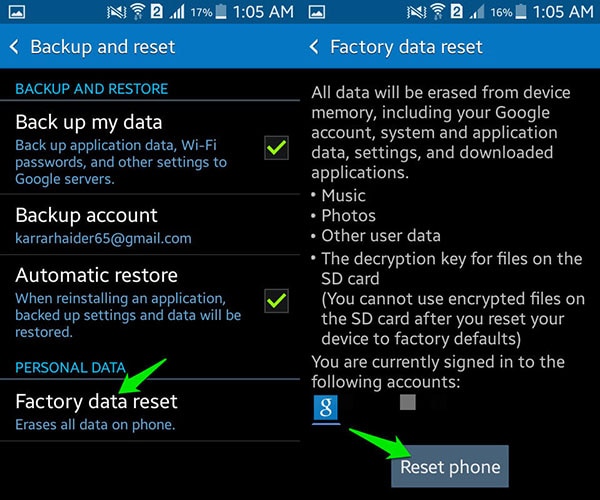 It will take approximately 2-5 minutes for your phone to reset and restart automatically.