Sometimes it may be necessary to delete all the data on your device. For instance if you want to recycle or sell the device, it may become necessary to get rid of all the data on it so that your personal information doesn't get into the wrong hands. Whatever the reason is, you should know that deleting everything on your phone is not something that you should take lightly. To delete phone should be done correctly and you should also be sure that the data you deleted is not recoverable in any way.
Part 2. The Best Way to Delete Everything on Your Phone
The major disadvantage of the method above is that the data is not completely unrecoverable. The best way to delete everything on your Phone, dr.fone - Data Eraser (IS) makes it practically impossible for the deleted data to be recovered even with the best data recovery software in the world. But that's not all dr.fone - Data Eraser (IS) can do for you.
Key Features of dr.fone - Data Eraser (IS):
This program allows users to secure private data such as browsing history, login information, important emails and other sensitive data by completely erasing such data from your iPhone (iPhone 7).
It can also be used to clean your iPhone of junk files thereby freeing up some much needed space and speeding up the device in the process.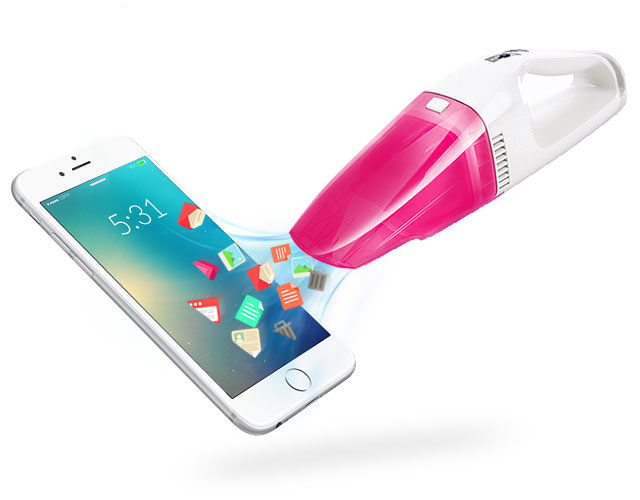 All the files that are deleted using dr.fone - Data Eraser (IS) are unrecoverable. Making it a safe and convenient solution especially if you want to sell your phone including iPhone and Android phone.
It supports all iOS devices including iPhone 7, iPhone 7 Plus, iPhone 6s and iPhone 6s plus and can be used to ease all types of data including contacts, messages, music, photos, videos, apps, app data and many more.
It is very easy to use. The entire process takes no more than 5 minutes and you don't have to be tech savvy to know how to operate the program.
Step-By-Step Guide on How to Delete Everything on Your Phone
Step 2. To delete all the data on your phone select "Erase All Data" option. Click on "Erase All Data" and a popup window will appear. Within the popup window type in the word "delete" to confirm that you want to erase the phone completely. Then click "Erase Now" to erase all the data on your phone.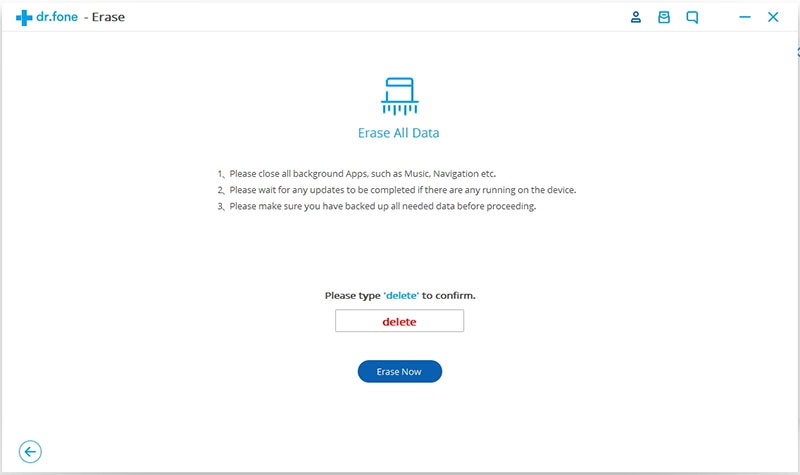 The program will proceed to delete all the data on your device. Once the process is complete, you should see a confirmation window. All of the data on your device will be permanently erased and it will now be safe to recycle or sell the device if that's what you want to do.
If not, your device should now be on the set up screen. You can then proceed to set it up as a new device and then restore it from one of your backups.
Part 2. What You Should Know Before You Delete Everything on Phone
You can absolutely delete all the data directly on your device but while this method may be easy, you should also know that it is relatively unsafe. This is because the data deleted in this method is actually recoverable. Someone with the right skills and data recovery tool can go right into your phone and recover all the data including all the sensitive data you would rather no one sees.
Step-By-Step Guide on How to Delete Your Phone
Step 1: Tap on the "Settings" app from your home screen
Step 2: Scroll down and find "General".
Step 3: Select the "Reset" Button and then choose "Erase All Contents and Settings".