Sometimes it can be absolutely necessary to delete messages on your Phone especially if you have too many of them and would like to create some space on your device. Messages are mostly data that we overlook but can take up a lot of space on our devices. If you receive too many text messages, multi-media messages and even email messages, you need a reliable way on how to delete phone messages. You can certainly delete them one-by-one but this often takes quite some time. If you value your time, this article will show you an easier and faster way to delete messages from your phone.
Part 1. How to Delete Phone Messages from iPhone
The easiest way to get rid of messages on your iPhone is to use dr.fone (Mac) - Data Eraser (IS) (or dr.fone - Data Eraser (IS)). This software is designed to help you erase data on your iPhone very easily and quickly. It can be used to erase more than just messages from your device. You can use it to get rid of other data including videos, music, photos, apps and even app data among very many others.
Key Features of dr.fone - Data Eraser (IS):
It is also more than just a data eraser. Some of its other features that you will find handy include.
The software allows you to protect personal data such as browsing history, banking information and login information by providing you with the option to completely erase these files.
It is very easy to use. All functions are completed in the shortest time possible.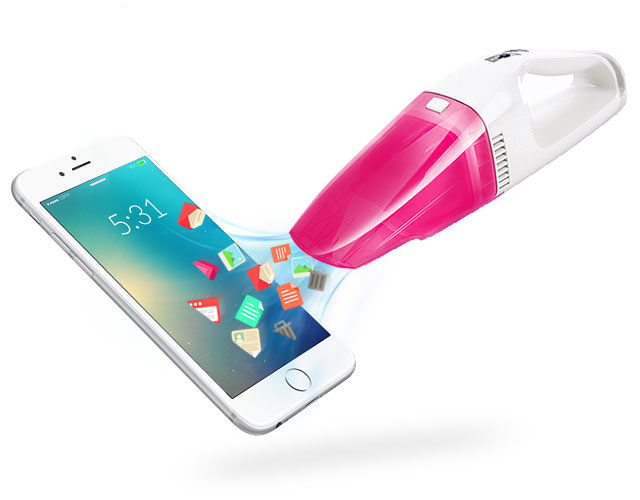 All data that is erased using this program is 100% unrecoverable.
It can also be used to clean out junk files on your iPhone and create more storage space on your device while improving its performance.
Step-By-Step Guide to Delete Phone Messages from Your iPhone
Step 5. Now all you have to do is select the messages you would like deleted and then click "Erase Now". A dialogue box will appear, type in the word "delete" into the box to confirm that you want to erase the selected messages. Then you still need to click "Erase Now" to start deleting phone messages.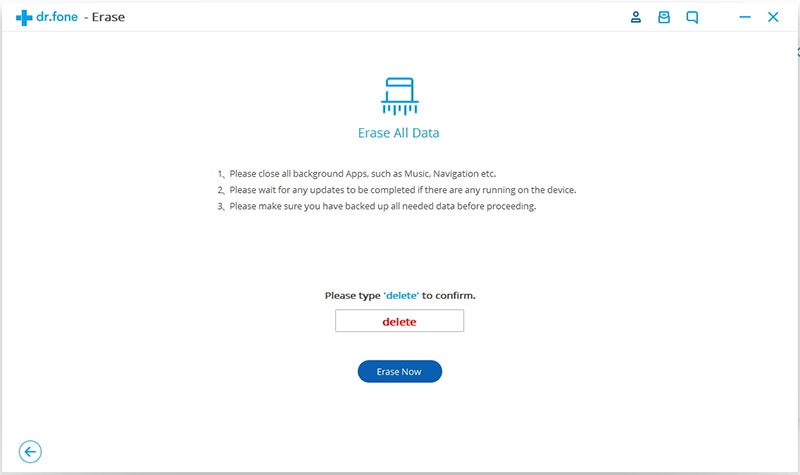 Part 2. How to Delete Phone Messages from Android
You can easily erase messages on your Android device manually. While this process it time conducing especially if you have a lot of messages, it can be quite effective and most of all it is completely free to use.
Step-By-Step Guide to Delete Phone Messages from Your Android
Step 1. On your Android device, begin by opening the "Message" app from your home screen. This will bring up the message screen.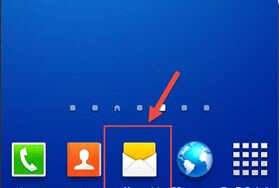 Step 2. Tap on the "Delete Thread" and then tap on the button next to the "Home" button to display the message management menu.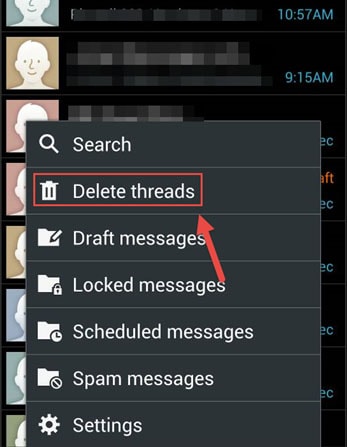 Step 3: Tap Delete messages. This will allow you to select the messages you want to delete. If you want to erase all of them simply tick "Select All" and then tap "Delete".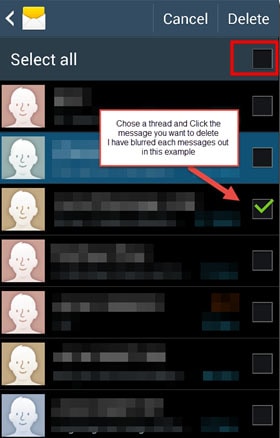 This method may be simple but it is very time consuming if you have a lot of messages that you want to erase from your Android device.