All iOS devices feature screen locks, which are simply swiped to unlock the devices. Users are also allowed to set their preferred passcodes just to maximize their privacy. However, these screen locks and passcodes have to be removed, in order to delete an iPad successfully. The removal process involves just a few taps on the settings app.
How to Remove iPad Screen Lock for iOS 6, iOS 7, iOS 8 and iOS 9
For iOS 6 and Below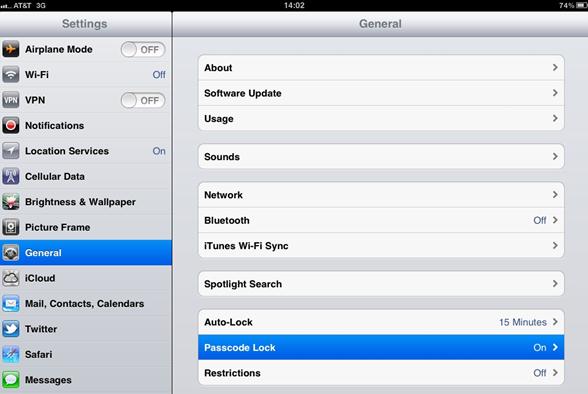 Step 1: Tap the Settings app located on your iPad's home screen.
Step 2: Tap on the General, scroll downwards and tap the Passcode Lock.
Step 3: If you have already set your iPad passcode, you will be prompted to enter the passcode before you can turn it off.
Step 4: Turn off the simple passcode feature which is located on the same screen as well. Your iPad screen lock will be removed completely.
For iOS 7 and Above
How to Delete iPad After Removing Screen Lock
Did you know that the simply deleted data or data deleted through factory reset can still be recovered? Data frauds and criminals use the latest data recovery software to recover all the simply deleted data. However, you should never be worried any more. As dr.fone (Mac) - Data Eraser (IS) (or dr.fone - Data Eraser (IS)) is available to delete iPad data completely with no recovery. It is a professional data destroyer that is probably the best iPad eraser for deleting private data securely. dr.fone - Data Eraser (IS) can erase all the data permanently, 100% unrecoverable even with the latest data recovery software.
Key Features of dr.fone - Data Eraser (IS):
1. It secures private data as it ensures that your browsing history, emails, banking information, accounts and more are deleted permanently.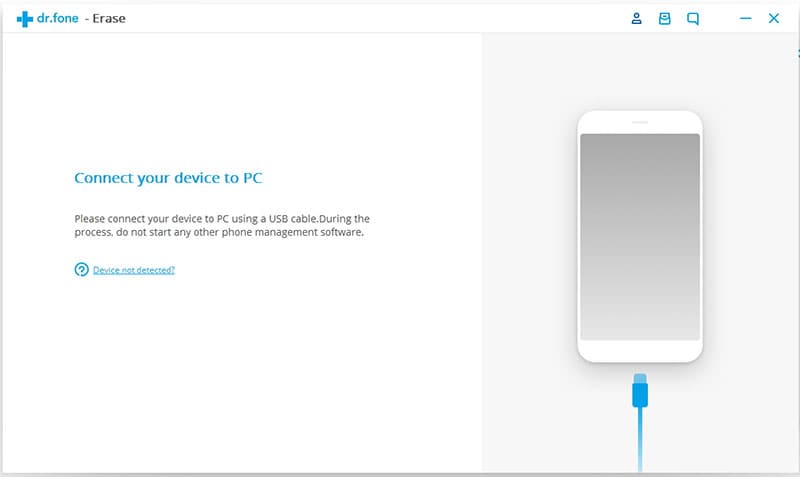 2. It frees up space on your device and boosts its performance through the fast and direct removal of junk files. It is also programmed to compress photos and other files and backup them to computers. This saves more space on iPad, iPhone, and iPad devices.
3. The software supports a variety of data. This includes messages, contacts, photos, voice memos, passwords, weather, contacts, videos and more.
4. It features five different data erasing options. These include Erase All Data, Express Clean Up, Photo Compressor, Erase Deleted Data and Erase Private Data.
How to Delete iPad Completely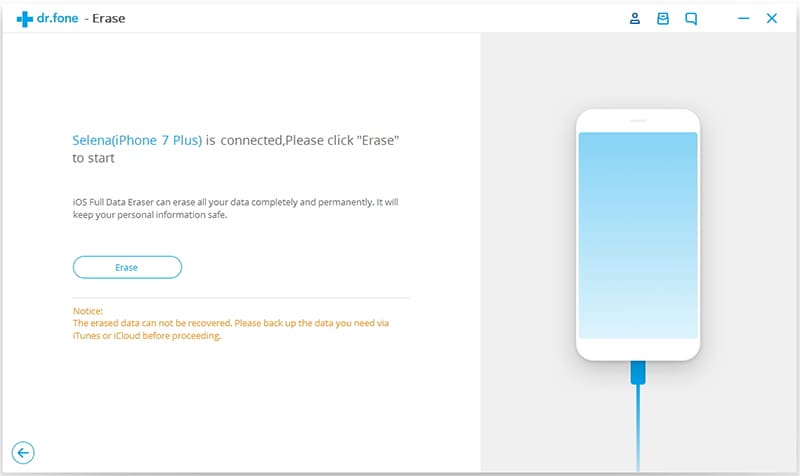 Step 1: Set up the data eraser
Download, install and launch the software. And then, connect your iPad to the PC with a USB Cable.The software will detect your iPad immediately and display more information about your iPad in the primary interface.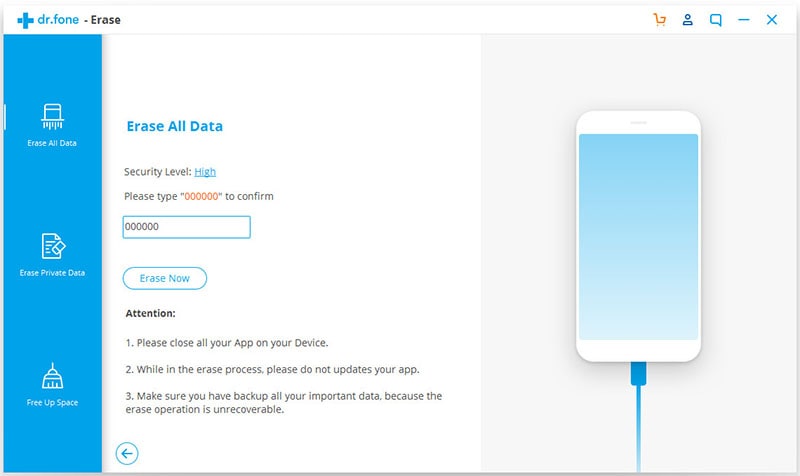 Step 2: Choose "Erase All Data" mode
To delete everything on iPad, Click "Erase All Data" option. This option enables you to remove all data from iPad to protect your personal information.