When selling, giving out your iPad or even when you want to speed the performance of your iPad, you will have to delete permanently the information and files that you once stored in your iPad as favorite. Also, you may want to free up some space to add more important information in case the app is full of old or irrelevant information. Additionally, files on the favorite app may be junks files that may affect the performance of you iPad. The question to a majority of people is how to remove favorites from iPad safely and securely. The process of removing the favorites from you iPad is simple as deleting messages. All that you need is to have a data erasing tool that will remove all the favorites that you have saved in your iPad with less difficulty. Below is the best solution for you.
How to Delete Favorites from iPad with Ease
dr.fone (Mac) - Data Eraser (IS) (or dr.fone - Data Eraser (IS)) is the tool that you need here. It allows you to remove all the information, files among other data in the favorite app of your iPad. It lets you delete all files in your iDevice with 100% unrecoverable. This program comes with several data erasing options to enable you to delete data, files, apps or albums that you do not need in you iPad. Additionally, this software scans your device deeply to erase the information selected beyond recovery.
Key Features of dr.fone - Data Eraser (IS):
It removes previously deleted data permanently. All the data deleted using this software cannot be retrieved even with the most advanced data recovery tool on the market.
The software comes with several data erasing options. Erase All Data, Erase Private Data and Erase Deleted Data. This means that you can choose which data to delete and what to keep.
With dr.fone - Data Eraser (IS) features such as files compressor, you can create more storage space for your iPad since you can compress albums such photo album to free up space for your device.
You can remove all junk files and uninstall apps that you do not need. It allows you to delete unnecessary files in your device with just a click of a button.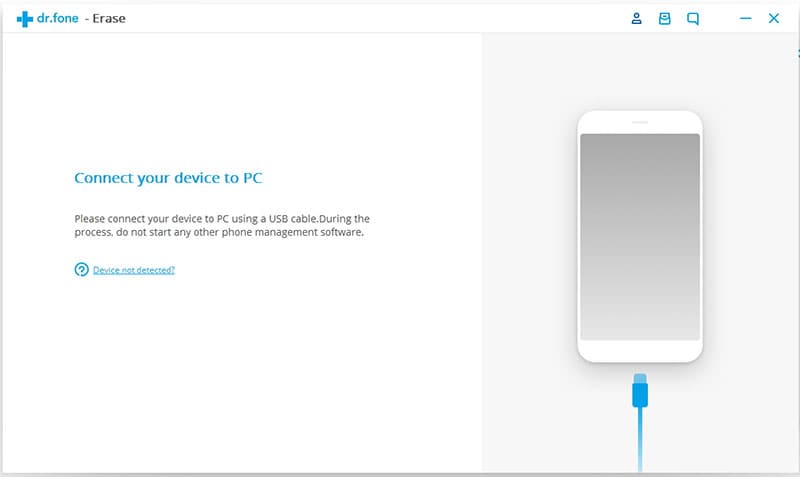 Steps on how to remove favorites from iPad