When it comes to copying files on CDs and DVDs, Alcohol 120% is probably one of the most reliable disc-burning softwares you can use. The software allows you to burn pictures, music, and videos from your hard drive to a DVD. It also supports blu-ray format for creating high quality video copies. With its features, Alcohol 120% is a complete DVD burning program.
If you have been using the software on your Windows computer for quite some time, you will be disappointed with it. Alcohol 120 failed to catch up on Windows 10 upgrade. If you have tried running the application under Windows 10, you might find Alcohol 120 not working on Windows 10 and have encountered errors such as device incompatibility, unexpected termination, file read/write error, and runtime errors. This is because the software still uses old system files that have been left on older versions of Windows. There have been no working updates so far from the developers of the popular software.
Pay to Fix Alcohol 120 Not Working on Windows 10
If you want to continue using Alcohol 120%, there is a way to get around the Windows 10 issue and that is to continue using the operating system's older counterparts. However, this comes with a price. Older windows versions have security flaws which make them vulnerable to spyware, viruses, worms and other malicious software that can compromise your online privacy and damage your files. If you keep most of your important stuff such as work files, credit card information and others, then this would be a bad way to go about fixing the software issue.
For now, the best you can do is to wait until developers of Alcohol 120 releases a new update. But it doesn't guarantee that the software's upcoming update would have absolutely no working issues with Windows 10. Besides, there is no telling whether the software would be able to keep up with future updates from Microsoft. It could take a long time before you can burn DVD with Alcohol 120 on Windows 10.
Use Alcohol 120 for Windows 10 Alternative
Now, you don't have to give up CD/DVD burning. There is a way to burn your files on discs without the errors that come with running Alcohol 120 Windows 10. And that is to use better DVD burning software that can run on the latest version of the Microsoft operating system without any problems. Among the best alternative softwares which you can use is DVD Creator for Windows.
iSkysoft DVD Creator for Windows (or iSkysoft DVD Creator for Mac)is a premium Windows application that lets you burn files on CDs and DVDs. Just like other burning programs out there, it can create exact copies of movie and audio DVDs. It also has additional features that allow you to customized burned disc and create eye catching audio and video content.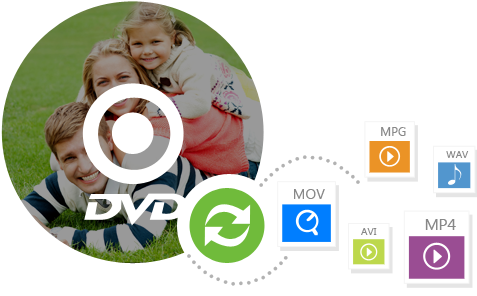 The program can run on Windows 10 perfectly. The software has been designed to adapt to operating system updates which mean you will less likely encounter errors with it in case you upgrade your Windows. Also, the developers of this software understand the importance of keeping their masterpiece up to date. Hence, they have committed themselves to develop updates on a frequent basis. With this said, you won't have to worry about operating system compatibility problems in the near future.
Key Features
Here are some features that make the software better than your regular DVD burning software:
Wide format compatibility that supports all video formats.
DVD templates to help you find the right video theme that meets your preferences.
Duplication functionality for backing up CDs and DVDs.
A Preview function that lets you preview your work before burning.
Burning a DVD with Alcohol 120 for Widnows 10 Alternative
Creating DVDs on Windows 10 with the software is easy. It only takes a few steps to get the job done. Here's how to do it:
Step 4

Burn Your DVD

Click on the "Start" to proceed with DVD conversion and burning.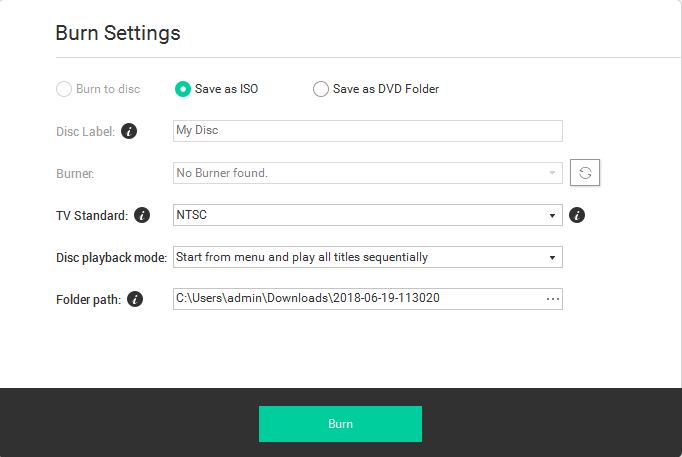 The best way to deal with the Alcohol 120 on Windows 10 problem is to use better DVD creation software. And a good alternative would be iSkysoft DVD creator. With its compatibility and features, the software makes itself a versatile and complete disc burning tool.