Have you just bought a new phone? Congratulations! Getting a new phone is definitely awesome but it has its cons too. Along with the excitement comes the burden of transferring all the data from the older one to the new one, right? While some things like media files can easily be transferred from one phone to the other, copying text messages to the new phone can be a burden at times, especially when you don't like looking at an empty SMS box in your new phone. Don't fret though, copying SMS to your new phone can be done easily by following a few simple steps. Keep in mind, the procedure is different for Android and iOS. Here, we will be discussing how to copy messages to a new phone in Android through Bluetooth, and in iOS through dr.fone.
If you have an Android phone and want to copy text messages to your new phone, Bluetooth is the easiest option because you don't have to install any third-party app or software. Pretty convenient, right?
On the other hand, if you want to copy messages to a new iPhone, dr.fone is the best way to go as it helps you do the task quite easily in a less amount of time.
Part 1: (For Android Users) How to Copy SMS to New Phones via Bluetooth
To copy SMS to a new phone, Bluetooth is the easiest option, in case of Android. Follow these easy steps and you will be done transferring all text messages in no time:
Step 1: Firstly, switch on Bluetooth in both the Android phones. Make sure the target phone has its Bluetooth set to 'discoverable' so that the other one can detect it. After that, pair both of the phones by clicking on the target phone's name in the Bluetooth devices list of the other phone.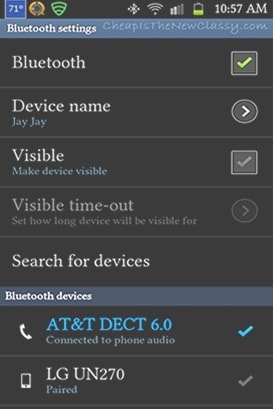 Step 2: Once the two Android phones are paired, select the text messages you want to transfer and click on "share", then choose "Bluetooth". Thus, by following these few easy steps, you can copy all SMS to a new phone via Bluetooth, which is probably the easiest way to do so.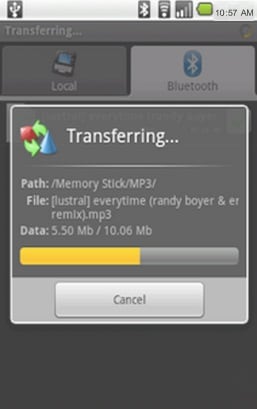 Part 2: (For both Android and iPhone Users) How to Copy SMS to New Phones via dr.fone
iTrasnfer is one of the best all-in-one phone manager that simplifies your task of transferring data from one phone to the other. Be it pictures, music, contacts or text messages, dr.fone seamlessly transfers them from one device to the other in a matter of minutes. It helps you transfer data easily between any Android, iOS devices or PC, making your cross-platform and multi-device media management very easy. Convenient, right? Some of its amazing features are: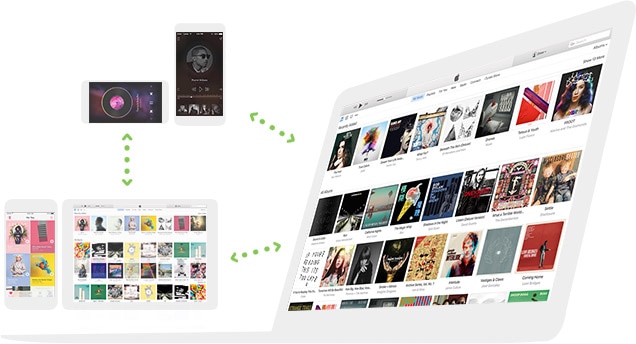 It helps you to manage all your music files and transfer it to and from your Android, iOS, and computer with ease.
You can not only backup and transfer your photos, but with you can also turn your photos and videos into GIFs!
Easily backup and transfer all your SMS and contacts.
Risk-free and safe transfer of data along with the elimination of duplicate files during transfer of files!
If you want to copy messages to a new iPhone, the dr.fone is probably the best way to proceed. With its easy-to-use advanced features, transferring all those important and confidential text messages will be a piece of cake. Follow these steps to copy all your SMS
Step 1: Download the dr.fone on your PC and install it. After this, launch the program and connect both the iPhones or Android device to your PC. After the page opens, from the top left corner, choose the source device from which the messages will be copied.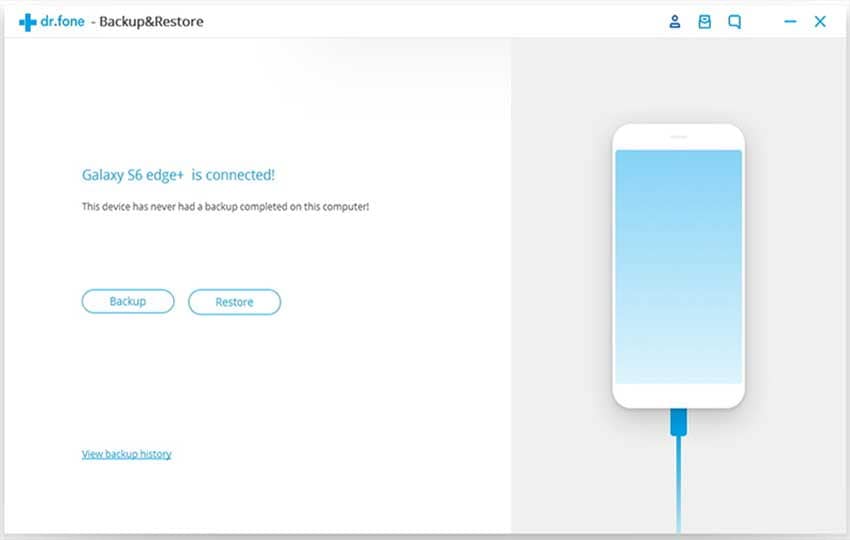 Step 2: Next, click on "Toolbox" and choose "Backup Device". Then, select the "Messages" category from the options that appear on the screen. Then click on "Backup".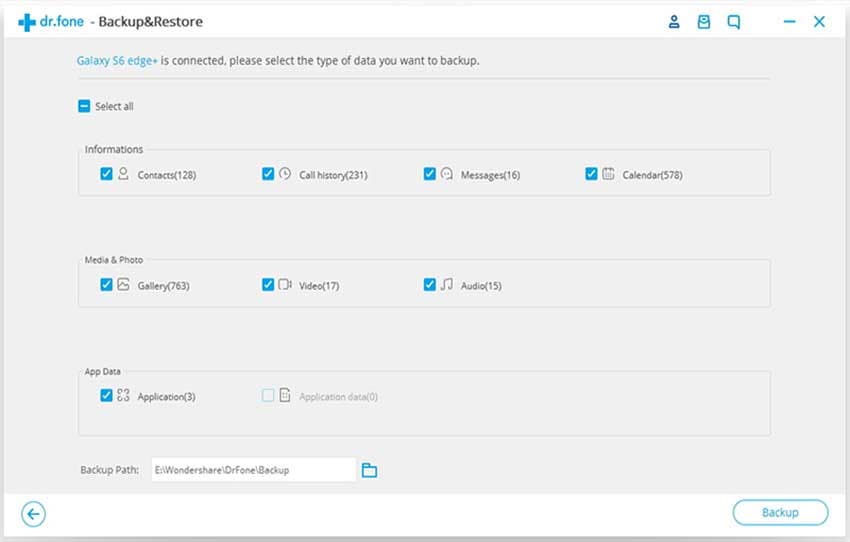 Step 3: Now, on the top left corner of the dr.fone's main interface, choose the target device, that is, the iPhone that will receive all the messages. Click on "Toolbox" again. This time, choose "Restore Device" and select the SMS backup file that you just created with your old iPhone. After choosing, select "Restore". Then, click "OK".
Do remember to keep the phones connected to the computer until the procedure is over. Follow the steps and you can easily copy all messages to a new iPhone easily!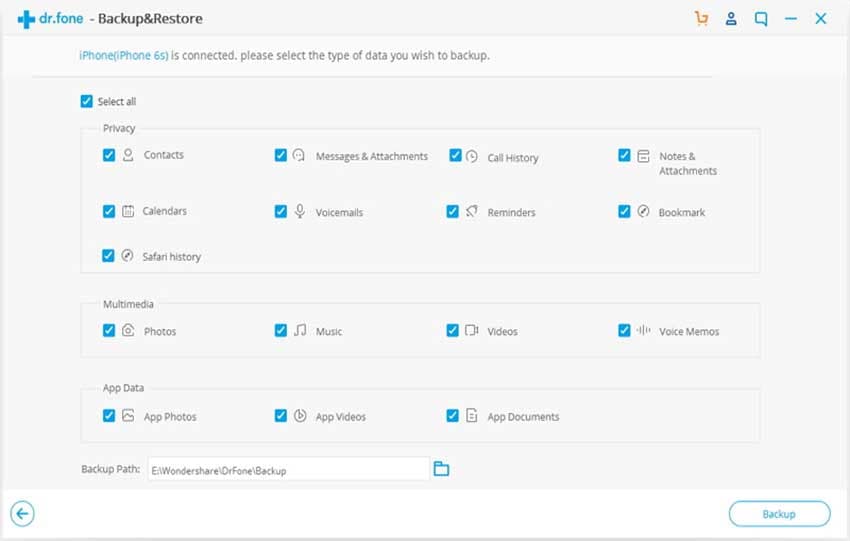 Thus, as you can see, to copy SMS to a new phone, all you have to do is follow a few simple steps correctly. Though this task is not all that mandatory, it is important because you would not want to lose all those important, private or meaningful texts from your old phone now, would you? So, follow the guides above, copy all your messages and then enjoy the new-phone experience!