Why Do People Need iTunes Alternative?
If you are not familiar with the tech world much, this question must have hit you like a hard blow on your face, particularly, if you are the one diehard of Apple and iTunes. Well, it is not surprising to see that you are shocked at such a question. You must be wondering as to why one needs an alternative to iTunes? It is such great software. Most of the people do not think as such and they require some other programs that they believe to be much faster and better at transferring and managing music and videos. So let us see as to what kinds of alternatives are there.
Top 5 iTunes Alternatives for Windows 10
#1. dr.fone
dr.fone is one of a kind program that can certainly be considered better than iTunes in various ways. It offers various features that you may not find in iTunes and this makes if a must for anyone who is into transferring and sharing music or videos all the time. With dr.fone, you can easily transfer and share videos and songs along with managing them with much more efficiency. Moreover, dr.fone offers a number of great features.
people have downloaded it
==> Why choose dr.fone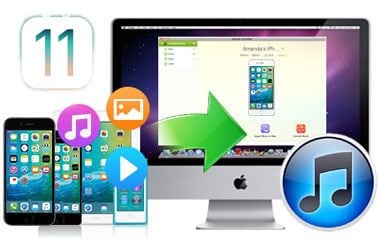 #2. SharePod
SharePod is an easy to use and a preferable alternative to iTunes. Users are allowed to transfer audio and video files from any portable electronic device developed by Apple Company into iTunes. It can be used on iPhone, iPad or iPod. Only a few steps and your playlist will be copied from your iPhone or iPad to your laptop. Users can even recovery all the corrupted files in the music library on PC by using SharePod.
Pros:
Cons:
Does not work very smoothly.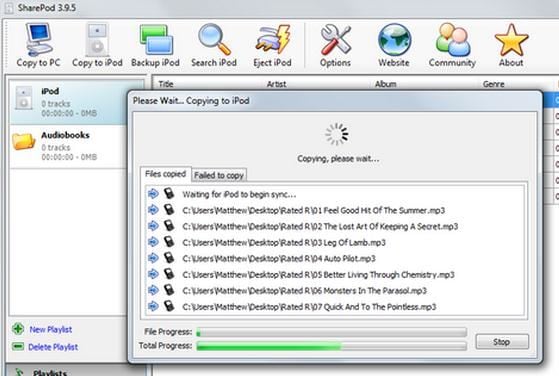 #3. Floola
Floola is a free alternative to iTunes. It is very easy to use and is specifically built for iPod and Motorola mobile transfer. It manages files efficiently and is able to transfer media files between Mac, Windows and Linux. No extra installation is required and it can be used right out of the box. Users can copy or delet songs at a high speed. If there arise a problem with the iPod, Floola can also fix it. Floola serves as an ideal replacement for iTunes.
Pros:
The best feature of Floola is that one can transfer files from any computer to one's iPod.
Cons:
It takes time to shut down.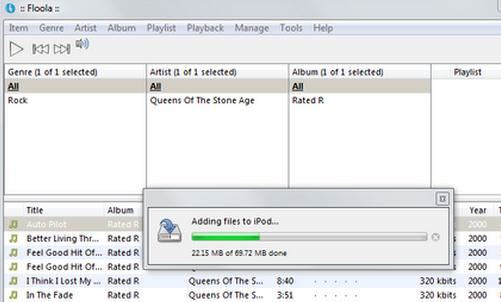 #4. PodTrans
PodTrans, as the name suggests is designed to be used with iPod. More specifically, the program helps transfer all kinds of media files between your iPod and PC or Mac. It works at very high speed and is very easy to use. For uses who have a piles of songs or a long playlist, PodTrans works efficiently. It also allows users to quickly find the song in the playlist with the smart music search function.
Pros:
It is very user-friendly and anyone can use it with ease.
Cons:
Progress can not be monitored in real time.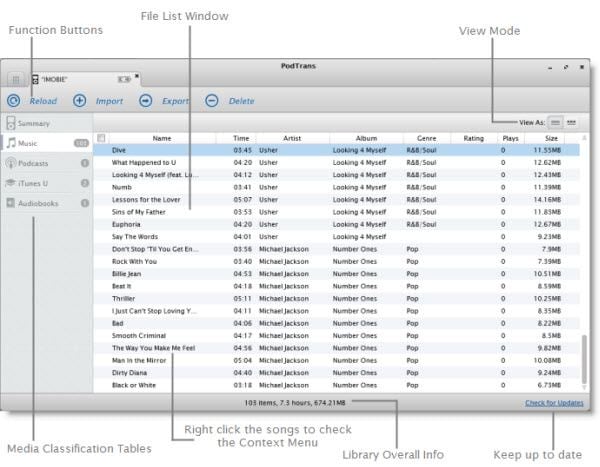 #5. AnyTrans
As the name suggests, with AnyTrans, you can transfer anything from music to apps. Users are allowed to manage their audio files in iPhone or iPod with ease. The transferring speed is high, which save you much time. You are free to arrange your music. Put them wherever you want. The original songs won't be erased during transferring.
Pros:
It works at a high speed and is very easy to use.
Cons:
Sometimes need to reconnect iPhone when so many data are to be transferred.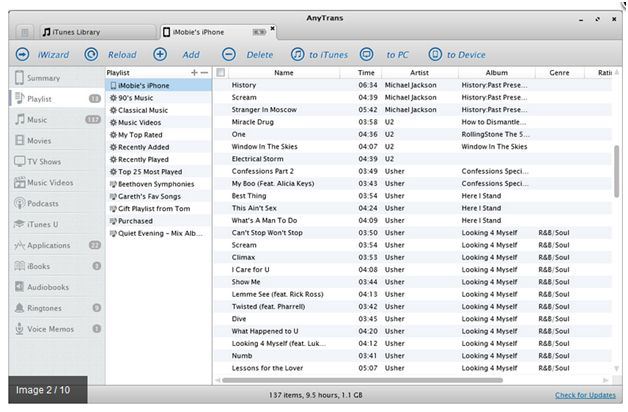 |   | |
| --- | --- |
| Transfer Files | If you are a PC user and also happen to have an iDevice, you must be familiar with and rather frustrated with the difficulties that one encounters while transferring media files from an iDevice to a PC. It is truly a hectic task. However, with dr.fone, life is made easy since the program allows you to easily copy media files from your iDevice to a PC or iTunes Library or even to another iDevice. |
| Share Videos | With iTunes, it is sometimes very difficult to share videos between your iDevices and the PC. However, again, dr.fone allows you to easily share videos and music between all of the devices that you have with a lot of convenience. The quality of the media files is not affected while sharing. |
| Back-up Files | With dr.fone, you can easily create backups of your media files on your PC. This way you can manage the files more efficiently and need not worry about losing your iDevice or if the iDevice itself crashes. |