Can I transfer old text messages to new iPhone? Yes! With tech-magic and new era, it's entirely possible to get this process that was once impossible done. Have you got the latest golem in your hand? Is that an iPhone X/8/8S? Yowza for you, this is happy news indeed. But, are you hunched over the fact that you may or you may not see your old texts anymore, or that you may or may not be able to transfer old texts to new iPhone? Wait, wait, not so soon, dear friend. We are here to help you get out of this trouble, and wipe off that pout from your face already, you have got a latest model in your pocket!
Transferring old text messages to new iPhone is no biggie, as long as you can work your fingers to turn the tides in your favour. Majority of the users, who are updated with latest gizmo-news might not need this help but the minority who have got not a clue demands it. This article is to cater to the hunger of this knowledge of all those minorities, to supply you with enough information regarding the procedures on how to transfer old messages to new iPhone. And, for the transfer of old text messages to new iPhone, we highly recommend using dr.fone!
dr.fone is the ultimate and All-in-One Phone Manager. Its features include transferring music, photos, contacts and SMS, etc. between any of the iOS devices and PC without any restrictions. It is designed in such a way so as to simplify any user's multi-device and cross-platform media establishment.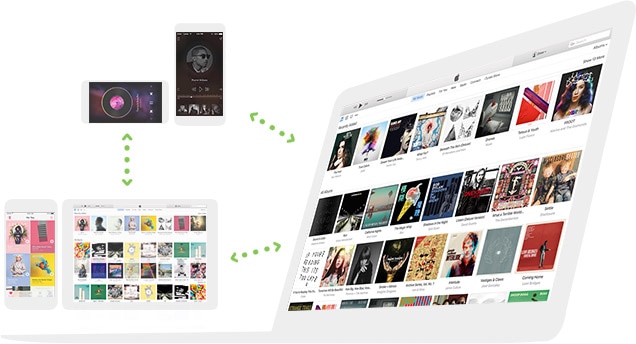 It transfers all the music and videos on your Android, iPhone and computer.
It can backup and transfer photos to help you cherish your special moments.
It can convert media to GIF.
You can backup or manage contacts and SMS easily.
It supports both iOS device and Android.
It is compatible for the latest iOS versions like iPhone X, iPhone 8, and iPhone 8S.
How to transfer old text messages to new iPhone X or iPhone 8?
We introduce dr.fone to perform this task of transferring old messages to new iPhone, as opposed to suggesting an iCloud backup or iTunes backup as it's tedious in caps and time consuming to a fault. It's all good and dandy to have an iCloud backup at all times but when you are talking about a new iPhone, the matter takes a turn for another route. We are aiming for efficiency, and ease, and dr.fone is your answer! All this requests of you is a simple click, and with it you can import contacts or texts to iPhone 8 or iPhone X! It's that simple.
Step 1. Install dr.fone Program
You can install the program by clicking the "Free Download" button in this page. Launch it, once the installation comes to an end. Connect both your old phone and the new phone to the computer with 2 USB cables. Enable "Trust this computer" option.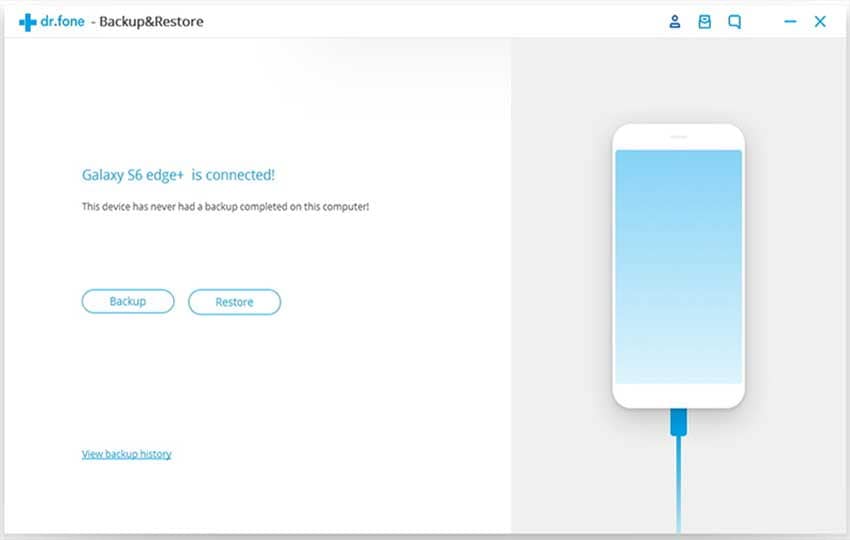 Step 2: Select the messages
From the left top corner, please select your old phone, as you want to export the messages from. Choose "Toolbox" tab on the right top menus. Click "Backup Devices" and choose the "Messages" cption. If you have more than messages to transfer to the new phone, you can select then in this step. Then "Backup". And let the backup process finish.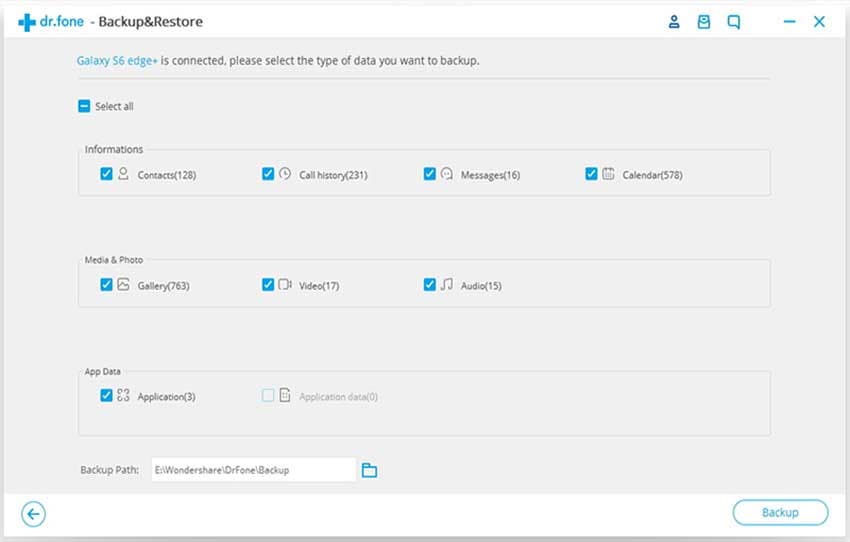 Step 3: Transfer messages to new phone
After that, from the left top corner, select the new iPhone to display. And go to "Toolbox" >> "Restore Data". Select the backup files you have backup on your computer in step 2. Choose it and click "Next". iSkysoft dr.fone will start transfer old text messages to new iPhone for you.