4K (Ultra High Definition) is the latest addition to the HDTV resolution industry which is specially designed for computer graphics and digital cinema. The 4K technology is becoming increasingly popular among people and many Ultra HD TVs have been introduced into the market in a very short period of time. An Ultra HD TV displays around 8 million pixels with the resolution of 3840 x 2160. By comparison the 1080p resolution is composed of over 2 million active pixels. This means that the 4K technology offers four times the resolution of standard 1080p resolution, giving the clearest and sharpest picture possible on your screens. There is so much depth and detail in the picture that you will feel as if you are enjoying it in real life.
Top 5 4K Video Recorder Software
A number of UHD video recording software programs are available in the market that help you in capturing 4K videos of games and UHD movies. The following are some of the top 4K video recording software that you can find in the market today:
1) ShadowPlay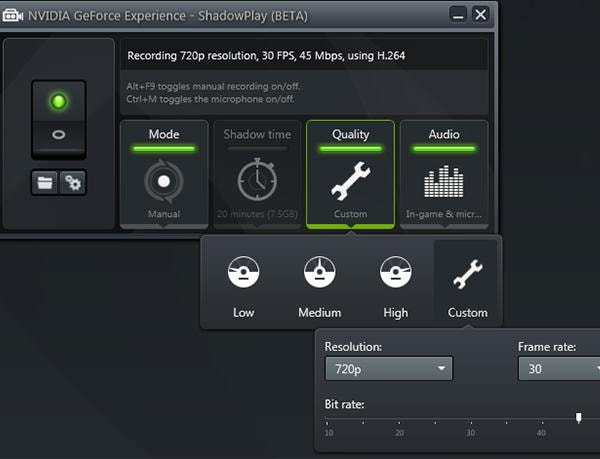 ShadowPlay provides you the chance to record your gaming moments in the best possible manner. This software is manufactured by NVIDIA GeForce. Your CPU is not going to be used much as the NVIDIA GeForce GPU will take the burden to offload your system's CPU, thus enhancing its performance. To record your best gaming moments in 4K resolution, there are 2 recording modes available. One is Manual mode and the other one is Shadow mode. Manual mode allows you to record your 4K videos for an unlimited time period. Shadow mode allows you to record the gameplay from last 20 minutes with the older recordings deleted automatically. It is up to you to select the mode according to your needs. You can also save your recordings on your system. You have the option of streaming videos over Twitch as well. This software records the 4K videos at a speed of 130 Mbps, giving you the best possible quality. Keep in mind that in order to run ShadowPlay, you will need to have GTX 600.
---
2) XSplit Gamecaster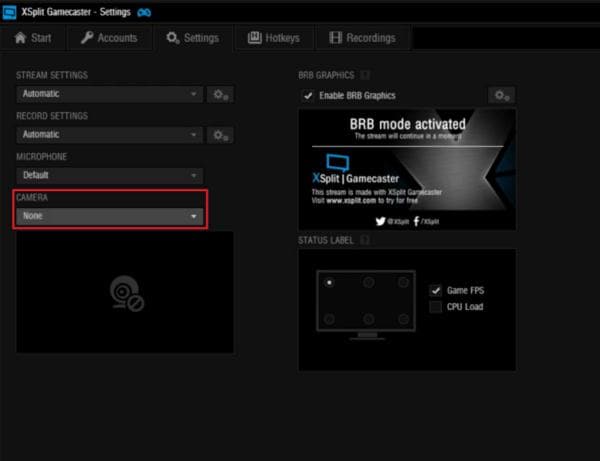 High quality video recording and streaming can be easily done through XSplit Gamecaster. The 4K videos that you want to stream or record will be saved to your hard drive without any issues. Through this software, you will find it very easy to record and stream 4K videos. All you have to do is to simply press the start button while rest of the things like configuring the settings according to your PC will be accomplished by XSplit itself. This means that even novices would have no trouble in using this software. XSplit has all the basic recording features available like 4K video recording, high quality recording, GPU support and streaming over different sites. Some of the other features include: watermarks, social media assimilation and picture-in-picture mode. There is also a video editing tool available through which you can edit videos for further sharing.
---
3) Dxtory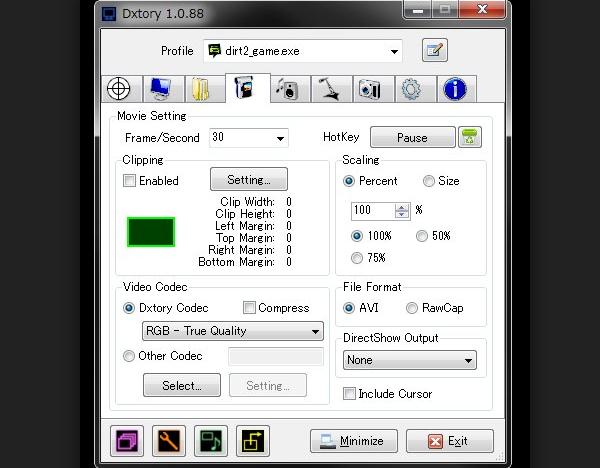 Dxtory is another high quality 4K video recording software program which is very popular among gamers who love to record their gaming videos for future references. It has a very simple and intuitive user interface which makes things easier for you. You can easily adjust the settings and can understand them without encountering any problem whatsoever. 4K video recording becomes a breeze through Dxtory software. You can record two different sounds at the same time; one of the game and the other one of your microphone. This means that you can commentate on what is going on in the video. Video settings can be easily adjusted which includes adjusting the frames per second, size, format and video codec. Dxtory allows you to start the recording of your game automatically without any interference and can also balance the load between the GPU and CPU. If your system's CPU is bearing much load while recording then it will shift the load on GPU automatically. Dxtory is compatible with all the different types of Windows including, Vista, XP, 7, 10, etc.
---
4) Action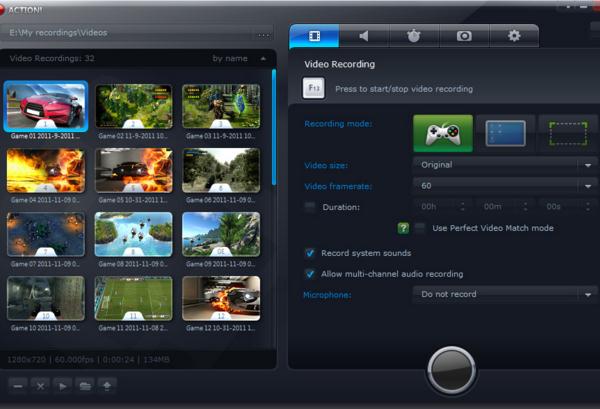 Action is an amazing 4K video recording software program which will take your recordings to the next level. Many unique and amazing features are available in this software to help you in recording and streaming your 4K videos. You can capture high quality recordings in 4K resolution with Action and also avail the option of live commentary as well. It puts less pressure on your CPU to accelerate the recordings. You can stream your recordings on different popular sites and can easily share your videos on popular social networks too. Another amazing option is that with the help of your android Smartphone, you can control your PC which is a very good addition in the options provided by Action. You can also play your recorded videos on your Smartphone without any interruption as well. There are many editing features available too through which you can easily edit your 4K videos. Time-shift mode is present instead of Shadow mode but the time limit is only 10 minutes.
---
5) Bandicam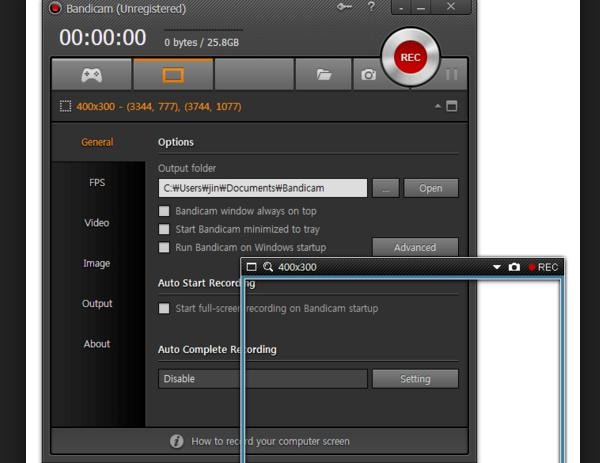 Bandicam is one of the best 4K video recording software designed by Bandisoft Company to tackle the modern IT needs. This software has an easy-to-use and intuitive interface which allows you to record 4K videos in high quality with excellent speeds and great compression rates. To record 4K videos, there is a need for buying expensive tablets, smartphones and HD video recorders but by using this Bandicam, there is no need to buy such expensive devices for recording. Record your UHD videos with the resolution of up to 3840 x 2160 and capture them at up to 120 FPS. Bandicam offers extremely easy settings which give you full control to record 4K videos. The desktop screens and DirectX / OpenGL gameplay are easily recorded with Bandicam and you can also choose YouTube presets for changing the resolution and optimizing the recorded 4K YouTube video.