Chrome is a super easy and lightweight flagship browser which originated from the open source Google project known as Chromium. It has now become one of the most widely used browsers throughout the world. The design of the browser is simple but it is a package of sophisticated technology that can ensure faster, safe and easy browsing.
Chrome is a browser that is perfect for Windows. It has been designed to be fast in a number of possible ways. You can just simple start it from the desktop and get going. It's not just great in terms of simplicity and speed, but it's great in terms of security, privacy and customization too. Getting Chrome for your computer is easy. You simply have to surf the web in order to find a link to downloading Google Chrome. It can work on Windows, Mac OS X, Linux, iOS and Android.
Part 1. Google Chrome for Windows Alternatives
Although Chrome is a perfect browser but sometimes it is good to have some alternative to make use of. Here take a list of some of the alternatives for Chrome on Windows operating system.
| Features | | | |
| --- | --- | --- | --- |
| Icon | Download | Download | Download |
| Windows Compatibility | All | All | All |
| Regular Development | | | |
| Major Feature | Plug ins | 64 Bit , Graphical Hardware Acceleration | Speed Dial Start Page & Off-Road Mode |
| Pros | Customization through plug ins and extensions | High level security features included | Multimodal Interaction, Speed |
| Cons | Support is a little lacking | Slow, lack of customization | Can have compatibility issues with sites |
Part 2. Alternatives to Google Chrome on Mac
Chrome for Mac has gone even further than the browsers that are actually meant for MAC like Safari just because of its ultimate features and market share of course. There are plenty of other reasons that explain why it's good for Mac. It is one of the most stable browsers, it crashes rarely and most of all it provides a good user interface. Mac OX 10.5 used to support Chrome but not anymore. Finding Google Chrome for Mac is not a problem. You can easily find it on Google's website. It's available for free.
Having Chrome for Mac operating system can be a good choice but as it does not support OS X 10.5 anymore, you will need to get hold of some alternatives too. Here are some of them listed with their features, pros and cons and more:
| Features | | | |
| --- | --- | --- | --- |
| Icon | Download | Download | Download |
| OS X Compatibility | Version Dependant | All | All |
| Regular Development | | | |
| Major Feature | It provides you smart surfing options, features built-in sharing, i-Cloud tabs, improved features, support for webkit | Fast speed, cloud sync, cloud push, cloud share, smart address bar, online favorites, ad hunter and much more | Easy navigation, fast browsing speed, keeps what you find, speeds up on slow networks |
| Pros | Innovative features like reader and Top sites | Customization through plug ins and extensions | Multimodal Interaction, Speed |
| Cons | OS restrictions means upgrade path is limited | Support is a little lacking | Can have compatibility issues with sites |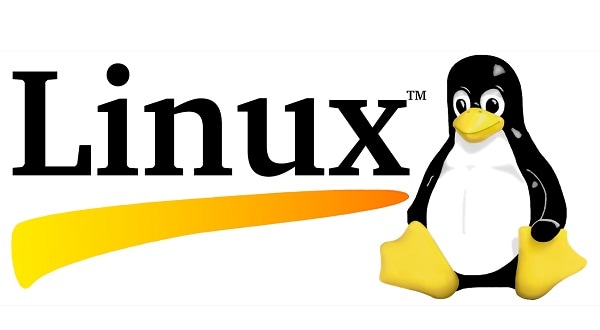 Linux is one of the simplest operating system that is being used in today's time. It enables applications and provides access to the computer operator on devices on the computer to perform the desired functions. It is actually very similar to other operating systems like Windows and OS X. but there are many things that set Linux apart from these operating systems. It was developed in the year 1991 and up till now, it has turned out to be one of the most powerful browsers with excellent features. It's being used in the New York stock exchange, consumer devices, supercomputers and not to forget the mobile phones.
Speaking of Linux, what should be the best browser for this operating system? Google Chrome will be the best choice here. It's easy to find Chrome for Linux on Google's site. It will not just provide fast browsing opportunity, but you will also get the opportunity to have secured, safe and ultimate browsing experience.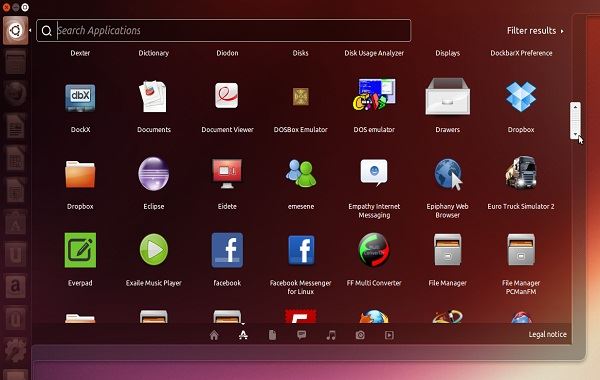 Ubuntu is one of the most famous operating system around. It's not commonly used by every user. Its best suited for fast computing therefore, it is meant for supercomputers. It's a complete desktop Linux operating system that's freely available for community as well as professional support. It's quite lot of different than Windows and other operating systems but when you will get used to it, you will find it way better than any other operating system around.
It includes the best infrastructure so that Ubuntu can be easily assessable to people. The operating system is fully committed to the principles of the open source development. Ubuntu is suitable for not just desktop but also server use. it comes with more than thousand pieces of software that cover all the desktop applications starting from internet apps, web server software, word process and spreadsheet applications and programming languages, email software and much more.
When it comes to web browsing on Ubuntu, and then why not go for Chrome in order to have the most thrilling web browsing experience? You can again find Chrome for Ubuntu on Google's website. It will not be a problem to download and install it. It's available for free. You can also find it from third party websites that provide such browsers for free.