With the holidays approaching, there will be tons of people wishing you a merry Christmas and a happy new year. Nowadays, instead of sending a holiday greeting card, most people send text and MMS messages, all thanks to smartphones. You can therefore expect lots of warm Christmas messages from your family and friends during the holiday season. Most of these messages are very touching, and you might want to hold onto them longer. Therefore, if you are planning to buy (or in case you receive) new phones during Christmas, chances are you will need to transfer your Christmas messages to the new phone. Like you might transfer Christmas messages from iPhone to Android devices ensure that you do not lose Christmas wishes from loved ones if your phone malfunctions.
How to Transfer Christmas Messages from iPhone to Android Devices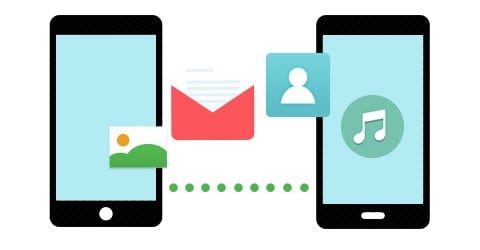 Transferring messages from one phone to another is an easy process. However, it might be a bit more complex if you are the phones are on different platforms, especially, when transferring Christmas messages from an iPhone to an Android device. In such a case, it is recommended that you use a third party data transfer application. A good choice would be to use MobileTrans for Mac (or MobileTrans for Windows).
Phone Transfer is an application that allows you to transfer messages and other files such as videos, contacts, photos and other data from one phone to another. It provides a solution for people wishing to transfer data between phones that operate on different platforms.
people have downloaded it
How to transfer Christmas messages from iPhone to Android
To transfer your messages, simply follow these steps: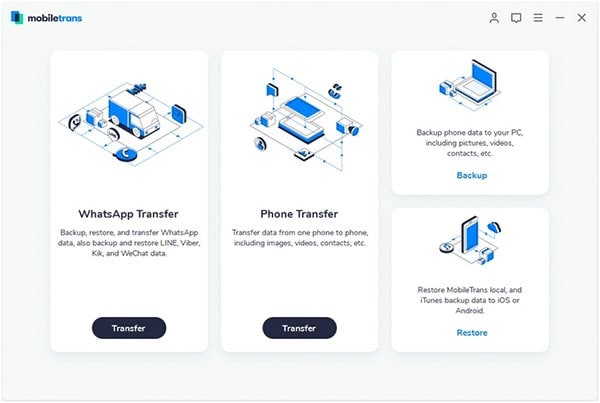 Step 1. Install the phone transfer
Download Phone Transfer software and install it on your computer. The software can be downloaded by clicking above "Free Download" button. Then install it and launch the program.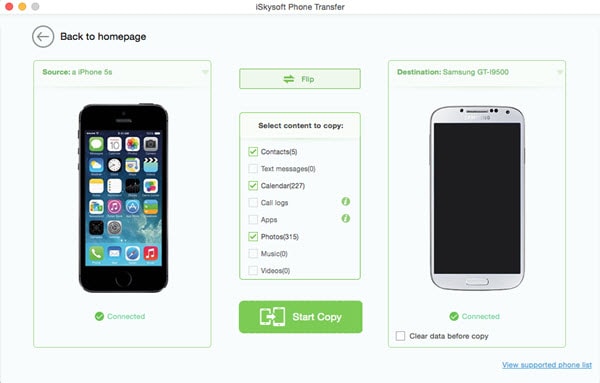 Step 2. Connect iPhone and Android to your computer
In the main interface, click the "Phone to Phone Transfer" tab, and then connect the two phones to your computer using a USB cable.
On the application's interface, select the source device (your iPhone) and the destination device (the android device).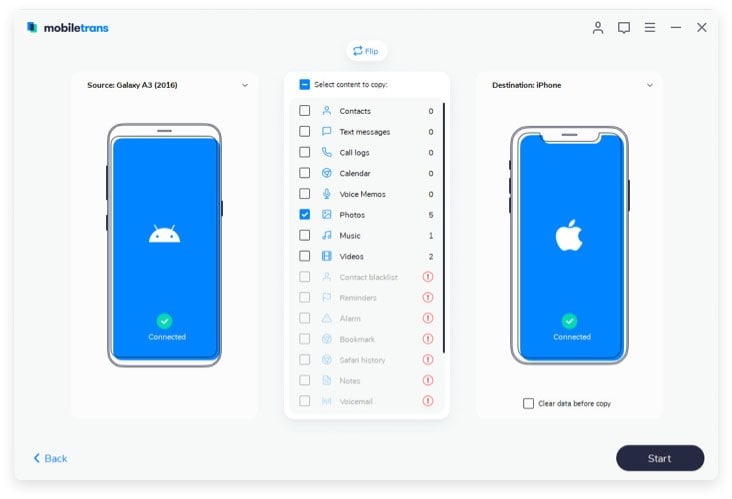 Step 3. Start to transfer iPhone Christmas messages to Android
In the section that contains the phone data to be transferred, check "Messages". Click on "Start Copy" to initiate the data transfer, and make sure that both phones stay connected to the computer while the transfer is in progress.
After the transfer has been completed, disconnect the devices and go to your Android phone to view the received messages.
The thought of losing all your Christmas messages simply because you are switching phones can be quite distressing. However, with the Phone Transfer, you no longer have to worry about this. The application allows you to easily transfer all the messages from your loved ones to your new phones with just one click.
Why Choose Phone Transfer
1) One-click phone to phone transfer
Phone Transfer allows you to easily transfer all of your phone's data, including photos, videos, messages, and calendar from one phone to another with just one click.
2) Multi-phone support
The application works on over 3,000 types of smartphones from different manufacturers including Apple, Samsung, Nokia, Motorola, HTC, and many others.
3) Cross-platform transfer
Phone Transfer allows for transfer of data across different platforms. For example, iOS to Android, Android to iOS, iOS to Blackberry, BlackBerry to Android, and so on. This feature will therefore come in handy when you want to transfer your Christmas messages from your iPhone to an Android phone.
4) Secure erasing of data
After you have transferred your messages, chances are that you might want to erase them to ensure they are not accessed by unauthorized persons. Phone Transfer allows you to securely erase your phone's data to ensure that it cannot be recovered even when using data recovery software.