Last year Samsung launched the Galaxy S8, the flagship model smartphone that also went out to be the first bezel-less display device from Samsung. While the device was unmatched by its competitors even after a year, Samsung decided to toughen the competition by launching the S9. The new device doesn't seem much different than its predecessor, but it packs some special features that entice the S8 owners to upgrade. In this article, we will discuss whether it is worth upgrading to S9 from S8 or not.
Part 1: The Remarkable Features of Samsung Galaxy S9/S9 Plus
● Powerful Chipset - Samsung Galaxy S9 is powered by the latest octa-core Snapdragon 845 or Exynos 9810 according to the market. The 4 out of 8 cores of Snapdragon 845 are clocked at 2.8GHz and the rest at 1.7GHz. The Exynos has 4 cores clocked at 2.7 GHz and remaining at 1.7 GHz. Both the Snapdragon and Exynos version both has identical performance backed by 4GB of RAM.
● Smart camera - The aperture of the lens can be changed between f/1.5 to f/2.4 in the camera of the Samsung Galaxy S9. This makes it possible for it to capture high-quality video and photo in exceedingly bright or low light. The camera on the newer device can capture 28% more light than its predecessor. The camera of S9 makes it feel that it literally has the night vision.

● Slow motion video capture - The camera on Samsung S9 is equipped with the ability to capture video in Slow motion. It can capture video at the astounding rate of 960 frames per second, stretching a 0.2-second video to 6 seconds. The automatic or manual mode lets you detect and slow down a motion in the video.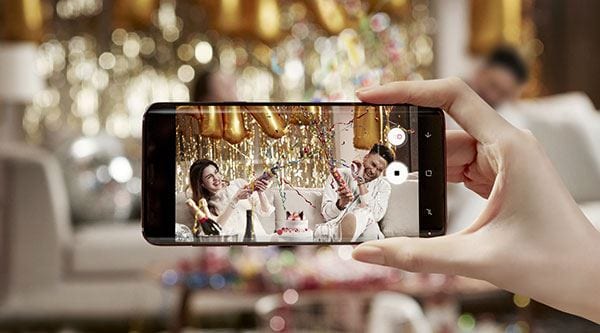 ● Fingerprint sensor - The unconventional location of the camera on Galaxy S8 made it to rather inconvenient to use. But Samsung has realized their mistake and decided to shift the location of the fingerprint camera from the left side of the camera module to under it. The new location makes the sensor easily reachable for unlocking the device and other purposes.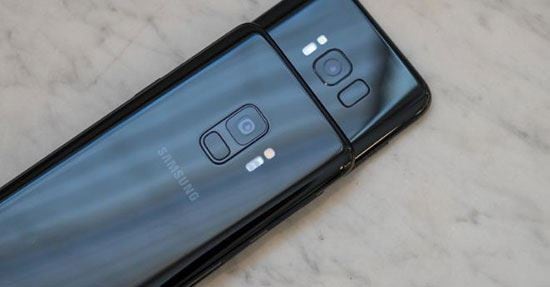 ● Bixby - The virtual assistant of Samsung, Bixby has gotten even smarter and useful in Galaxy S9. Now it can work with the camera app and used to translate languages on boards, menus, etc. This new feature of Bixby is very useful, especially when you transfer to unknown places and you can't understand their local language. Bixby will act as your translator and guide you through any peril. Moreover, it can be used to identify the building in a place or measure the calorie content in a food.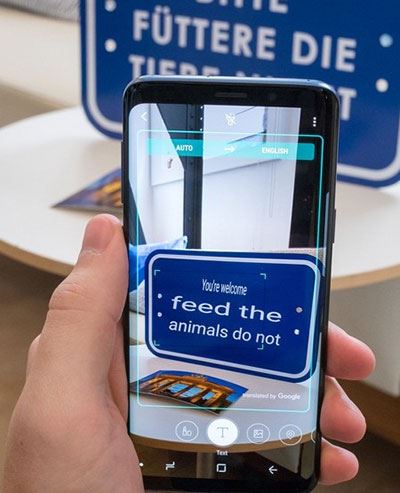 ---
Part 2: Why It is Worth Upgrading to Samsung S9
When it comes to Samsung S9 VS Samsung S8, it is obvious the newer version will have some advancement over its predecessor. Below are some points to consider so as to why to upgrade to Samsung Galaxy S9 from S8.
● S9 has the latest processor which is efficient and faster than the one used in its predecessor.
● In terms of camera, the variable aperture present in S9 camera module helps capture better photos and video even in the low light.
● The fingerprint sensor has been shifted to a more accessible location.
● The presence of Stereo speaker in the S9 delivers better quality sound.
● A new biometric scan mode i.e. Intelligent Scan is included aside from the basic fingerprint scanner, iris scanner, and facial recognition.
● The biometric scanners on S9 are better than on the S8.
If you can't stand the position of a fingerprint sensor or want better speakers, you can upgrade to S9. If not, the S8 isn't a much inferior device to S9 that you need to upgrade it.
---
Part 3: Why It is not Worth Upgrading to Samsung S9
Though S9 is unmistakably better and superior to its predecessor-S8, When you compare Samsung S9 vs Samsung S8, the difference isn't so noticeable for an average user. Differences are there, but for an untrained eye, these aren't easily noticeable even if you compare the performance of both devices. The Snapdragon 835 on the older S8 delivers at the same performance as on the S9, the difference is in the efficiency of processors. Other features have also seen some minor changes. Below are some points to consider so as to why not to upgrade from S8 to S9.
● The design and styling of both devices are similar, and changes are minor like 1.2 mm height reduction and 8g increase in weight.
● Both devices have 1440p display 5.8 inches 18.5:9 aspect ratio display with same curved sides, rounded corners, and Gorilla Glass protection.
● The overall position of buttons remains the same.
● Same storage space and 4GB of RAM, with other Samsung technology like wireless charging, fast charging etc.
● The metal and glass finish feels exactly the same on both devices.
● Both have the same 3000mAh battery and exact battery life.
The Samsung Galaxy S9 is definitely an improvement over the S8, but the difference isn't much noticeable to an average user. The specs on S8 aren't much inferior to S9, so if you are an average user, it is possible you won't even notice the difference in the performance of these year apart models. It isn't worth selling your S8 to buy S9 just because you can get a better speaker or other minor upgrades. But those with earlier models like S6, S7 can definitely upgrade to the S9.
---
Part 4: How to 1 Click Switch Phone Data from Old Phone to Samsung S9/S8
Have you bought the new Samsung S9 and want to transfer your old phone data to the new device? The process may be tricky and length, but with MobileTrans for Mac (MobileTrans for Windows) , you can do it much easily and conveniently. With iSkysoft Phone Transfer, you can transfer various phone data like contacts, messages, music, video, images, apps, calendars, call logs to your new S9. Aside from this, it can also be used to restore backup data from iCloud, OneDrive, Blackberry, iTunes, Samsung Kies, etc. With this tool, you can transfer data from your old iPhone, Android, Symbian or Windows device to the Galaxy S9/S8.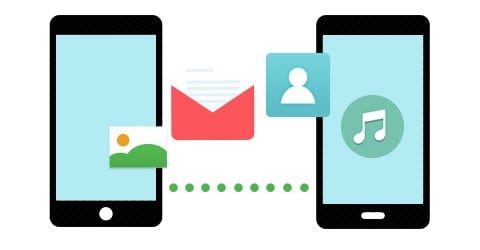 You can transfer phone data between iOS, Android, Symbian, BlackberryOS, and Windows-powered devices.
It also allows creating a backup of your phone on to the Windows or Mac computers.
You can transfer or create a backup of contacts, images, videos, calendars, apps and other phone data.
Supports transfer between more than 3500 devices.
Also supports restoring a backup from iTunes, iCloud, OneDrive, Samsung Kies, etc.
How to transfer data from iPhone to Samsung S9 in one-click using iSkysoft Phone Transfer
Step 1: Download and install the iSkysoft Phone Transfer on your Windows or Mac computer and launch it by double-clicking on its icon. Click on the "Phone to Phone Transfer" option on the main application interface to go to the transfer window.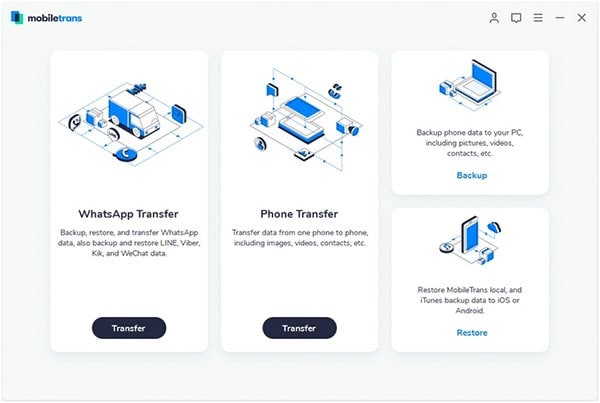 Step 2: Now connect both old and new devices to the computer using USB cables. Select the old device as "Source" and the new as "Destination". Select what type of data you want to copy from your old phone to the new Samsung Galaxy S9 like images, contacts, messages and others.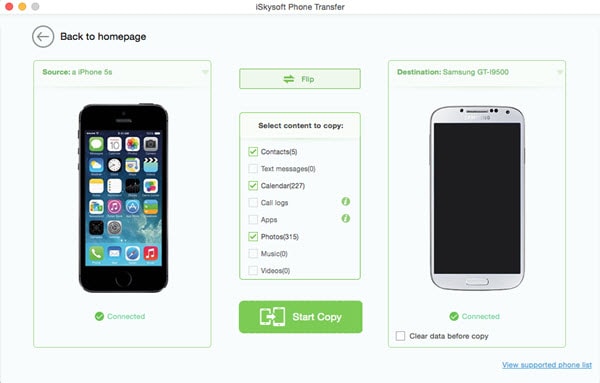 Step 3: Finally, click on the "Start Copy" button to start the transfer process. Wait for a while for the transfer process to complete, and you will get your old data on your new Samsung Galaxy S9!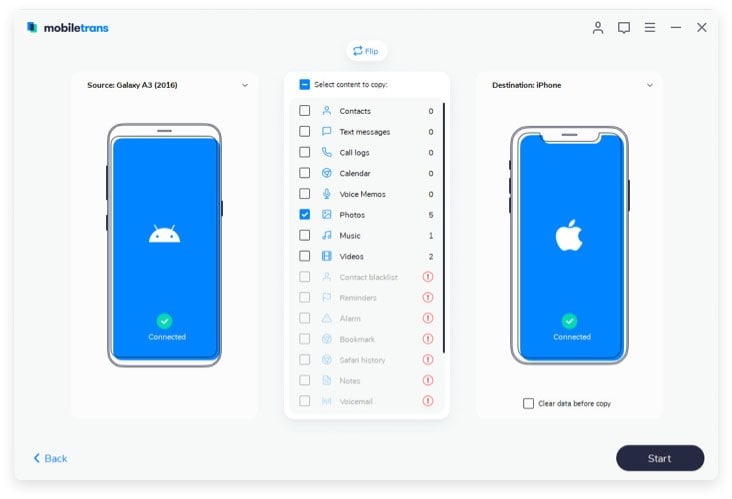 Note: iSkysoft Phone Transfer can readily transfer contacts, messages, and other phone data between different devices, but there is a limitation on transferring apps. You can only transfer apps between two Android devices, but it isn't possible to transfer apps cross-platform between iOS, Android, Symbian or others.