DaVinci Resolve is a free video editing tool with which content creators use for color correction and color grading. It is a powerful tool. Even if you are not a professional, you will learn how to color grade with DaVinci Resolve. For experts, too, this article will enlighten you on techniques you may not be aware of when it comes to using DaVinci Resolve for color grading and color correction.
Part 1: Function and Difference Between Color Correction and Grading
Function
Color correction and color grading are essential in adding style to your project and achieving a more balanced final look.
Color correction is a process whereby the video colors make the final work achieve a more natural look. Correcting the point of color is that the stains will have a realistic look as though a human is viewing them in the real world. Color grading is a technical way of adding emotions and atmosphere to your video footage during editing to create new colors to work. It takes video footage to a whole new level with the intensity of the colors and graphics.
Difference
Color grading creates the aesthetics of your video and portrays a particular mood or tone, while color correction gives the footage a more naturalistic, "human-eye" view.
---
Part 2: How to Correct and Grade Color in DaVinci Resolve
1. Color Correction
Primary Correction
The primary color corrections you can do on Resolve are the necessary automatic corrections of mismatched colors, adjustment of the brightness of your footage, as well as balancing colors.
- You can locate the color balancing tools to determine which way your project goes.
- Use color wheel to adjust the brightness and color levels of footage to suit your preference, which will give you a neutral point to begin.
- Use the master dial located to change the general outlook.
Secondary Correction
While primary corrections apply to your footage's general hue, secondary corrections pay more attention to the specific aspects of the footage.
Choose the eyedropper tool. Hold and drag it to your selected area on the viewer. The part you choose will automatically become highlighted based on luminance, hue, and saturation.
Click the "Key" or magic wand icon to see what you have selected. With the qualifier palette, enhance the section you have chosen so you can see it boldly. Then, use the curves, wheels, and any other tools relevant to you to work the image to perfection.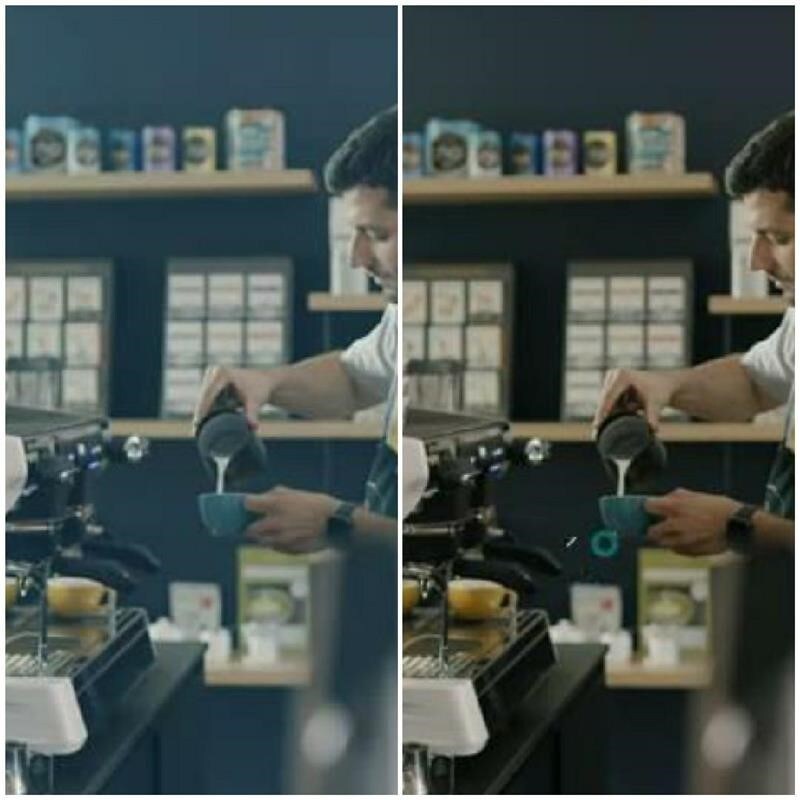 2. Color Grading
It is outlined below in four sections:
Nodes
In DaVinci Resolve, color grades are arranged in nodes. When you upload your raw image to the app, it is automatically organized into a node. You can choose to add new nodes and then, on each node, apply a different color adjustment to grade your images in the particular order you have placed them.
An example of how you can use nodes is explained in the steps below:
- Add a new node by using the shortcut keys: "Alt" + "S".
- Right-click each new node and click "Label Node" in the menu, which means you should name the new nodes to organize your image grading easily.
- Make changes in each of the nodes accordingly: "Exposure" effects to the first node, make changes of "Contrast" and "Saturation" to the second one, and to the third node, select "Hues".
Color Wheels
Make changes and adjust elements of the color wheels. In more details, they include Lift, Gain, and Offset.
To adjust your color wheels, use the steps below:
- Click on the node you wish to make these adjustments.
- Scroll to the color wheels and manually change the numbers.
- If the image already has a particular hue to it, select the middle of the color wheels, drag, or move them toward the opposite direction of the image's initial hue. This action will make even the color out.
Curves
The Curves tool is yet another feature with which you can make adjustments to your image contrast. It is similar to the Color Wheel discussed above. However, the difference is that you can make changes to your entire image with it, but the adjustments are split into groups or nodes with the Color Wheels.
- You can make adjustments to the details of the image in specific sections. Just click and drag the various parts of the curves.
- You can also click more than one point on the curves to create multiple keyframes. It will assist you in making more than just one adjustment to the project.
- To make color adjustments to a specific color within the image, make use of "vs Curve".
LUTs
LUTs is a set of color templates that you can apply to give your footage a more consistent and professional look in an instant.
Follow the steps below to use LUT in color grading:
- Go online and download any LUT of your choice.
- Go to the LUT directory and drag and drop the downloaded LUT into DaVinci Resolve.
- Click "Add a node" to the timeline on your footage. Go to the first node and color correct.
- Scroll to the bottom end of the interface and select the drop-down menu locating beside "Color Space."
- Choose the LUT you have imported. You must ensure you do a color correction before applying the LUT to prevent the risk of losing any color information necessary for your color correction.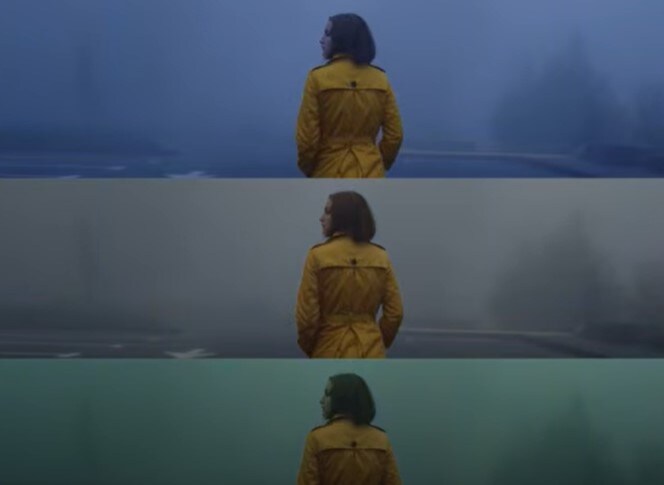 ---
Part 3: How to Correct and Grade Color in Filmora Video Editor
DaVinci Resolve is mostly preferred by professional content creators and video makers. For beginners and semi-professionals, Filmora Video Editor is another powerful tool. It also carries out the color correction and color grading you need. A significant advantage of the Filmora Video Editor is that it is easier to use. You can use it for your YouTube videos, Ads, Vlogs, Games, and Music videos.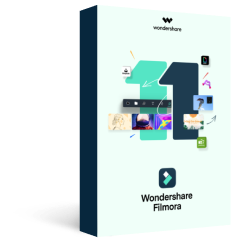 Filmora Video Editor – Advanced Color Adjustment Tool
Help adjust the color and create a high-quality video or image.
Provide lots of free filters and templates including 3D LUT, Vignette, Common, Film, etc.
Apply color match with simple one click.
Customize color settings via White Balance, 3D LUT, Color, Light, HSL, and Vignette.
Easy-to-use.
Simple steps to adjust color in Filmora Video Editor
Step 1 - Drag the video to the timeline and click on the "Color Palette" icon to open the "Advanced Color Tuning" window.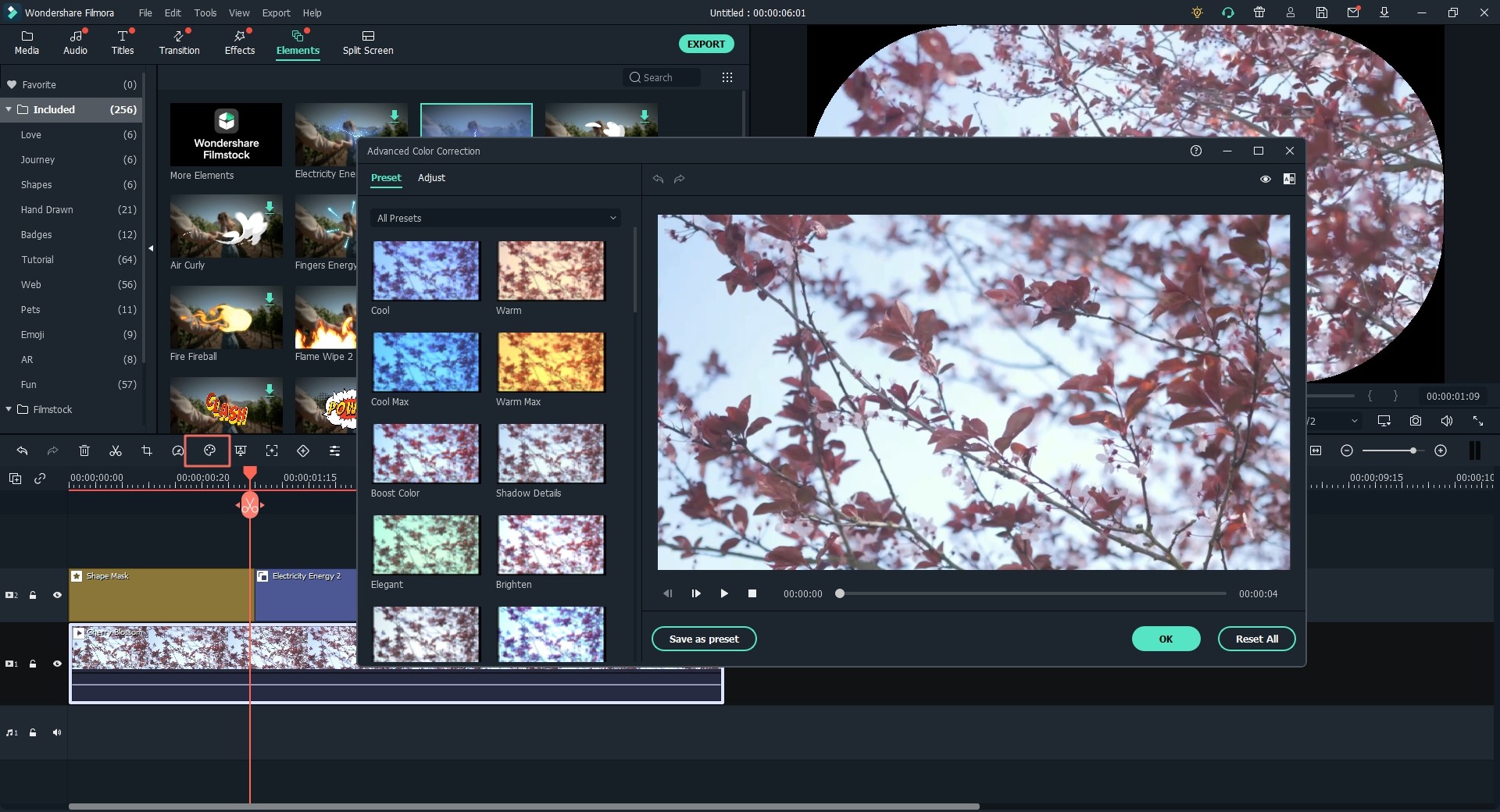 Step 2 - Choose free templates as you like in the "Preset" tab including 3D LUT, Vignette, Common, Film.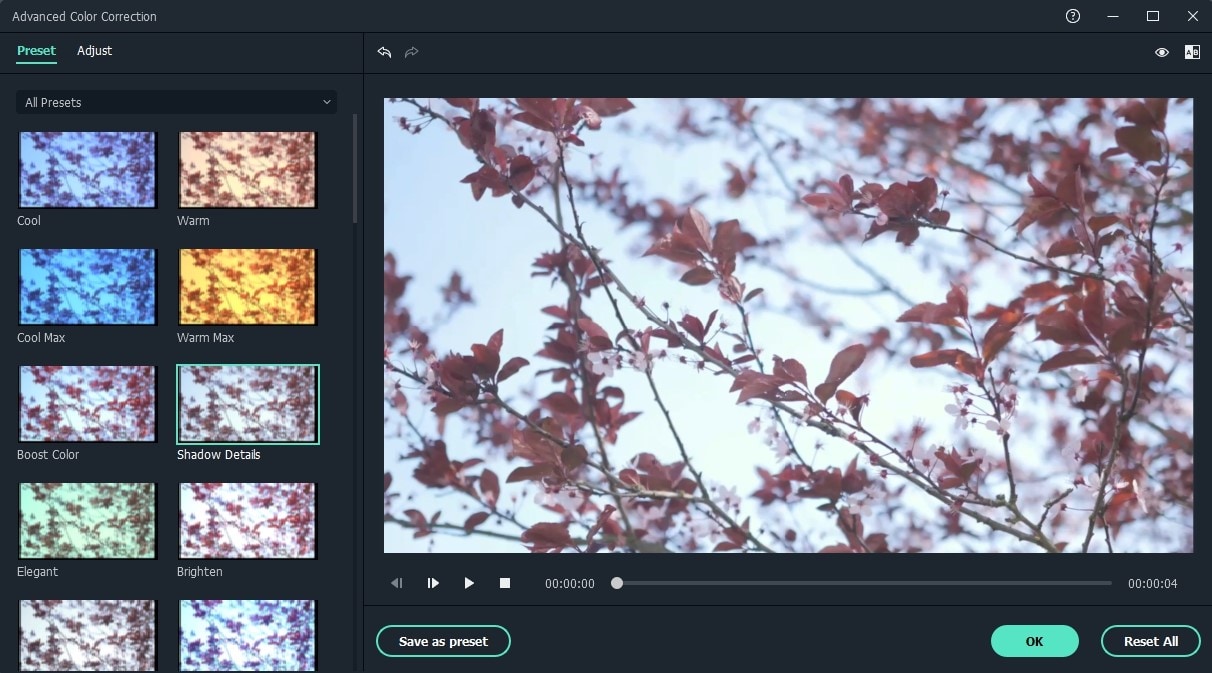 Step 3 - In the "Adjust" tab, you can manually adjust White Balance, 3D LUT, Color, Light, HSL, and Vignette to create a variety of effects.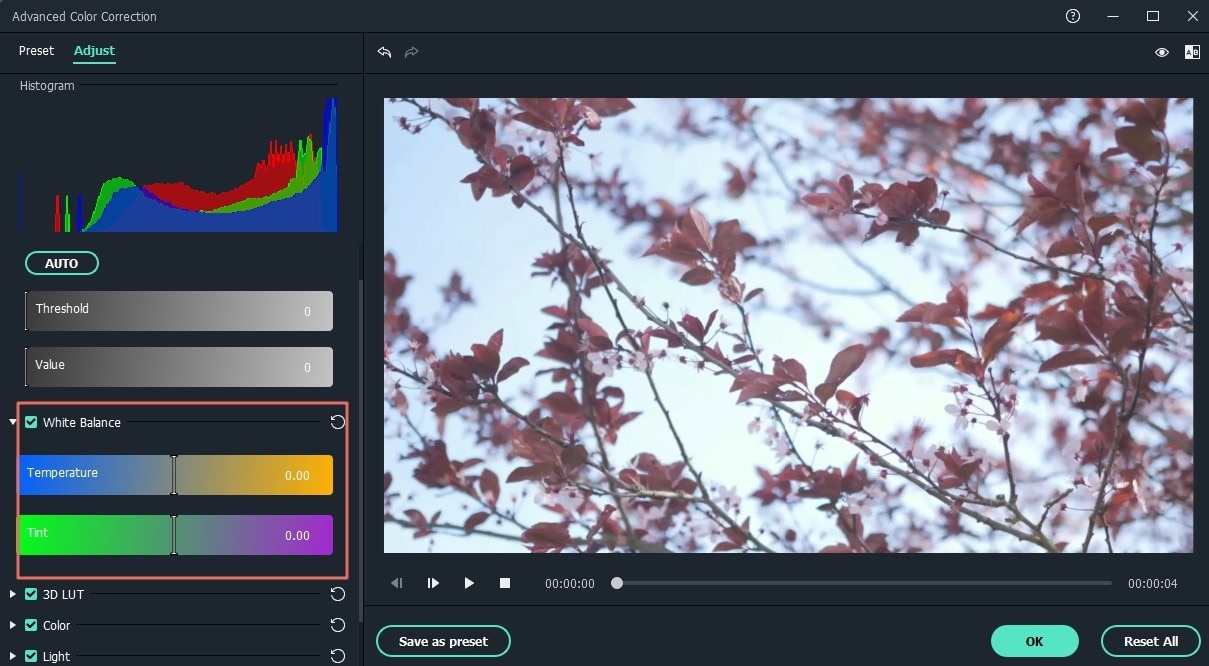 Step 4- Preview your changes with the Compare Before/After mode.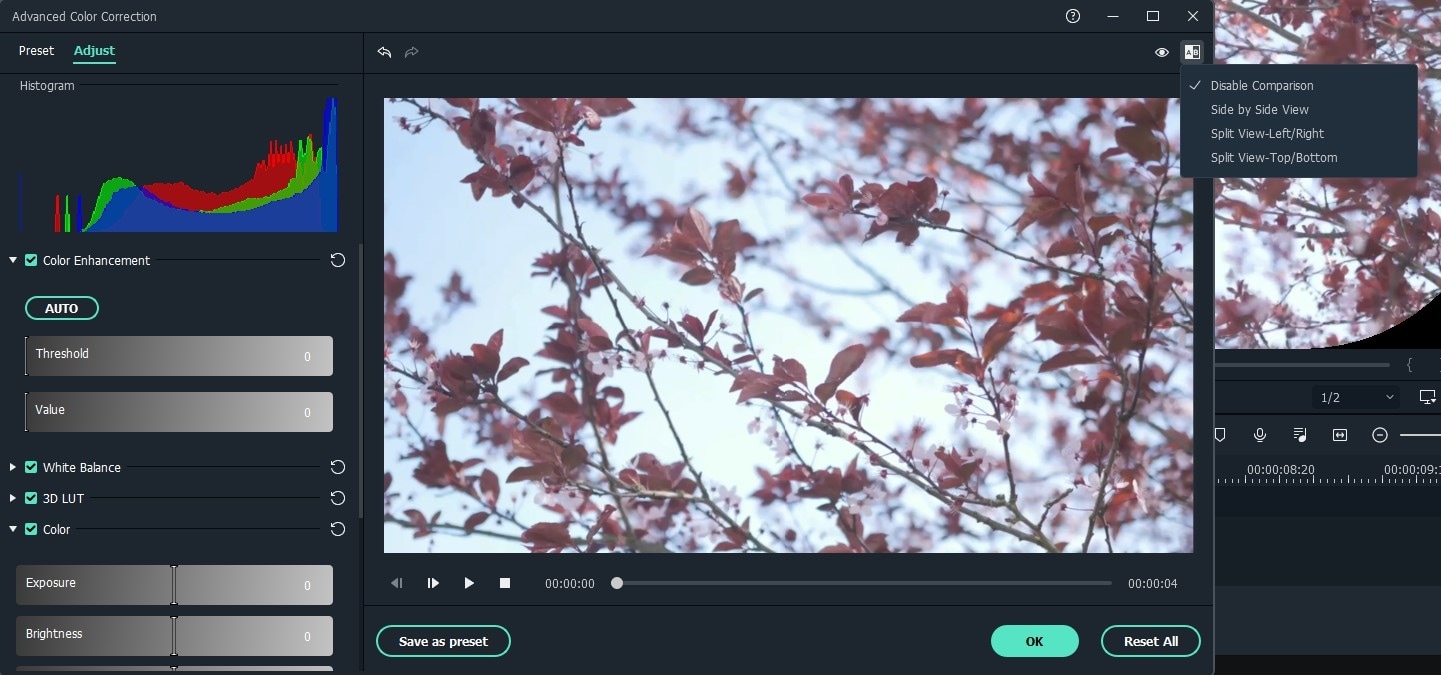 ---
Conclusion
We hope this guide helps you understand how to make color correction and grading. Both DaVinci Resolve and Filmora Video Editor are reliable video editing tools for anyone who wants to achieve a perfect visual effect. If you hope create professional color effects as Hollywood trained colorists, DaVinci Resolve will be fit for you. Regarding some beginners, Filmora Video Editor will be preferred to quickly master color adjustment skills.