Video greets you everywhere when you look around online. With the rise in popularity of video content and primarily user-generated video content, the demand for non-linear video editing software that is beginner-friendly has gone up by leaps and bounds. However, despite the crowded market for such editors, a few manage to hold their own. DaVinci Resolve is such a paid video editing software. Besides, could you think of other video editing software that can replace it? We will answer for you in this article..
Part 1: Is DaVinci Resolve Free or Not? Secrets You Should Know about DaVinci
DaVinci Resolve was a paid software with a range of top-of-the-line features when it was released. Some of the most liked features on DaVinci Resolve included color correction, VFX, and it had compatibility with varied video formats such as AVI, MP4, QuickTime, XML, DCP, and CinemaDNG. Due to ease of use and outstanding features over the years, it became trendy among beginners and experienced editors alike.
As mentioned earlier, Blackmagic Design acquired the DaVinci video editor in 2009. This led to changes in features as well as the pricing model. DaVinci now got divided into two versions - DaVinci Resolve (free version) and DaVinci Resolve Studio (premium version) However, this had no impact on the popularity of the free version. Since 2017 it has become free-to-use software on all platforms. There are differences between DaVinci Resolve and DaVinci Resolve Studio, the most apparent being price. DaVinci Resolve Studio is priced at $299
DaVinci Resolve 16 is the current version of the free video editor. Traditionally, the release of different interpretations has meant the freedom of major feature updates each time, and version 16 has been no different.
However, we will look at some of its cool features that might have flown under your radar. These are features that you should know about.
a. Frame.io integration
Resolve 16 offers you the ability to upload your videos to Frame.io, a cloud-based platform for approval and reviews.
b. Image stabilization
In earlier versions, one had to go to the color page to stabilize a clip. Now it is possible to do so from the cut or edit page itself. There is a "stabilize" option that lets you take care of it. In case you have any unnecessary camera movements in your shot, you can eliminate it using the "camera lock" function.
c. Quick Export
No need to go to the 'deliver' page anymore. As the name suggests, 'quick export' functionality is on your fingertips as you can now do this from the 'cut and edit' page. You can also configure your custom export options by using the 'preset' option in the quick export's submenu.
These are some of the few features among the many new features available in DaVinci Resolve 16. There is a lot more than you can discover on your own.
---
Part 2: The Best Alternative Video Editor Software to DaVinci Resolve
While we are convinced that DaVinci Resolve 16 will be more than enough for any beginner video editor's needs, for whatever reason, you want to try out a different video editor. Then Filmora Video Editor & Filmora Video Editor for Mac is your go-to software.
The Filmora Video Editor is a video content editor that is simple yet powerful. It is a paid software unlike the DaVinci Resolve, but at the same time, it is much cheaper than its expensive counterparts such as Adobe Premiere Pro or Sony Vegas Pro.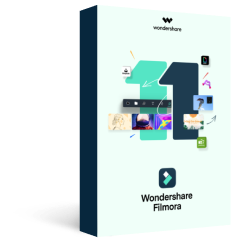 Basic Features of Filmora Video Editor
Very easy to use and highly intuitive interface.
You will get tons of effects and presets. Those with less experience in video editing will enjoy using Filmora X.
There are lots of online resources, preset packs, tutorials, and other effects.
GIF support, split screen, video, audio controls, layer multiple video clips, video stabilization, and advanced text editing.
You will get frame by frame preview.
How to perform certain vital functions in Filmora
Here is a guide to certain critical functions in Filmora Video Editor.
Import Videos
Method 1 - Click on File then choose Import Media Select from either Import Media Files, Import a Media Folder or Import from a Camera or a Phone or Import with Instant Cutter Tool.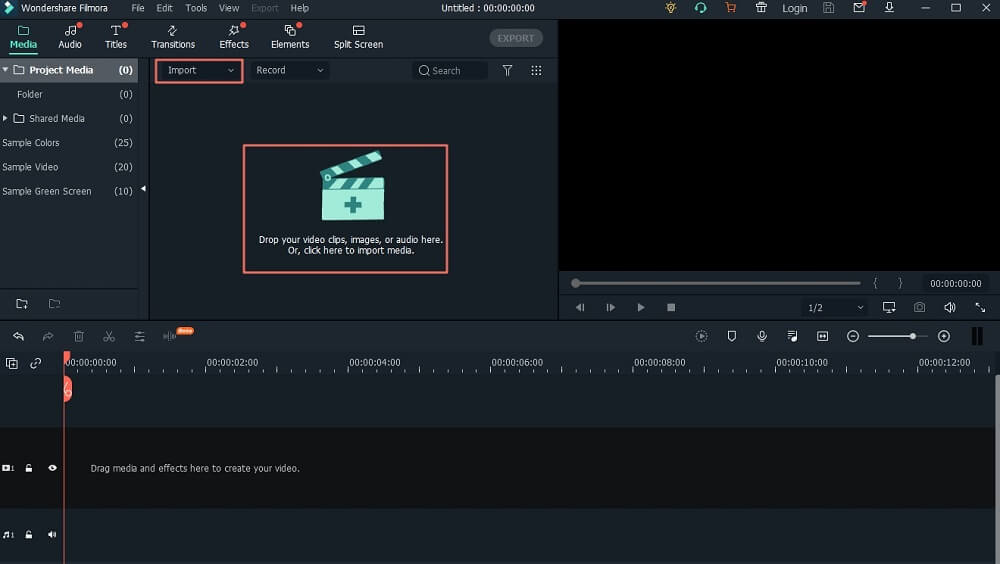 Method 2 – Under File, an Import Media area within which you need to click. This will open a popup window. You'll see options to choose media files from the popup window.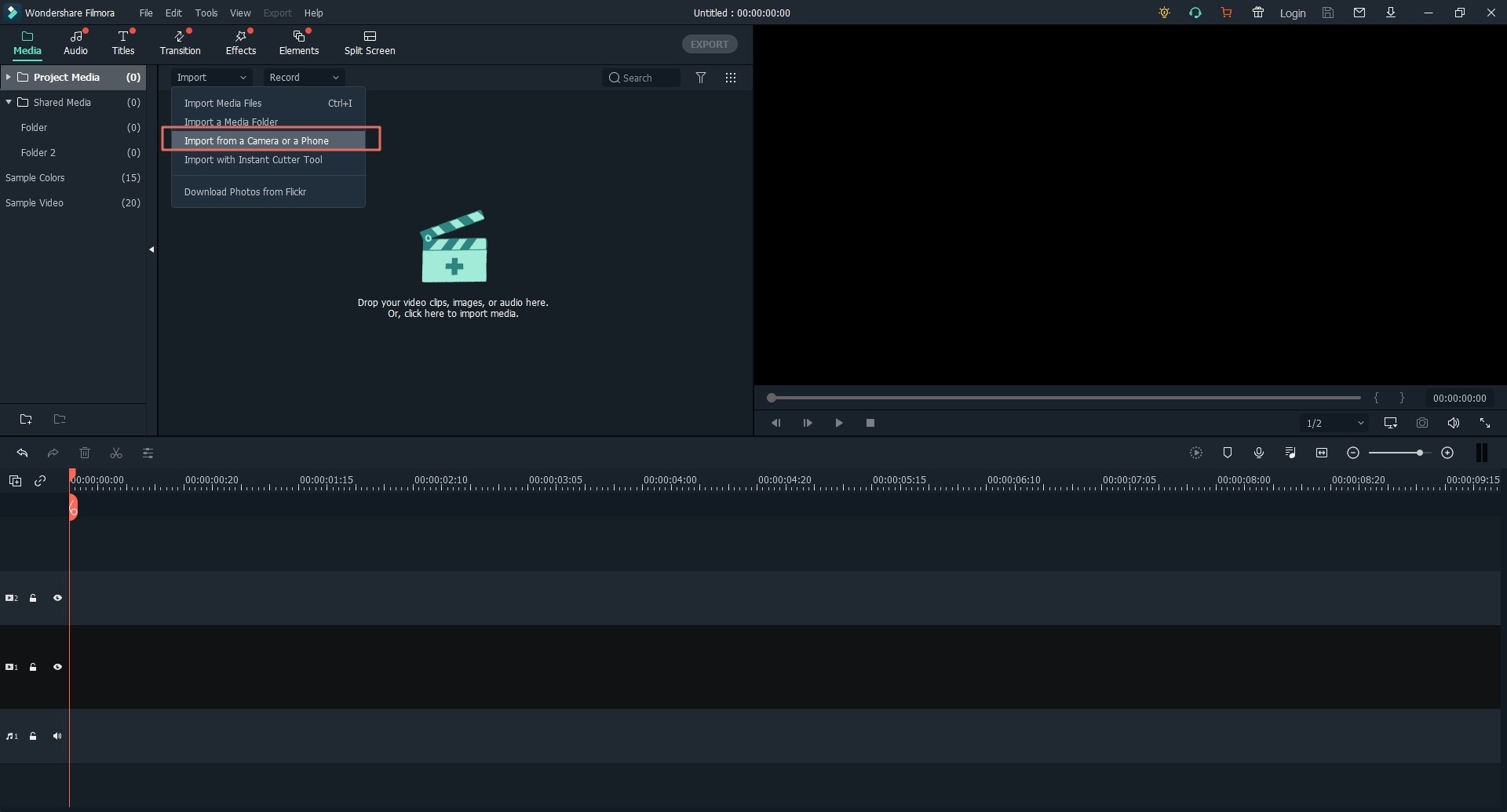 Method 3 - Open the Media library and drag and drop media files.
Basic Editing
Whether you want to edit home-made videos or short YouTube videos, the good part about this editing tool is that you can easily use the essential editing tool of Filmora Video Editor.
Color Correction
Once you place an image on the editor's timeline, double click on the clip or image. This will lead to a panel popup. You need to click on the Color tab and proceed to click on the Advanced button at the bottom. This will bring you to the Advanced Color Correction window.
The Preset option is the easiest way to get a cinematic look for your video.
If that is not enough for you, 'you can manually adjust exposure, color temperature, and more under Adjust.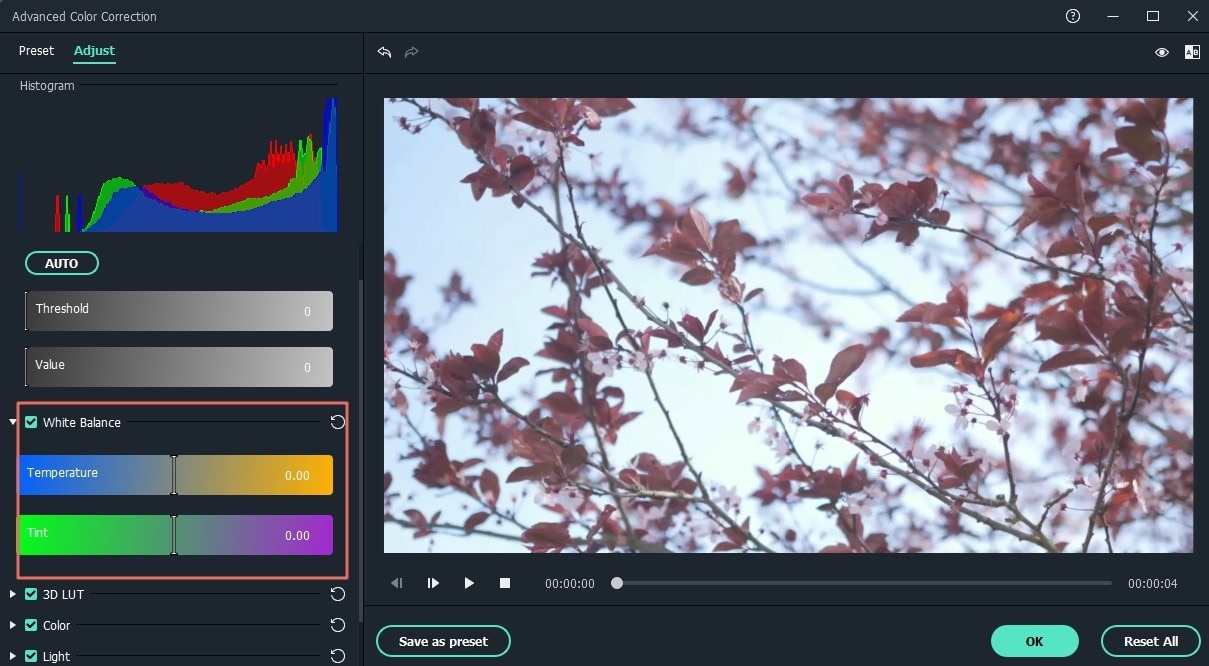 Export video
You can export and share your finished videos in these different ways.
1. Export video to your computer – You can do so by clicking the Export radio button and selecting the Local tab. This gives you the option of various formats in which you can export your video. The forms are - WMV, MP4, AVI, MOV, F4V, MKV, TS, 3GP, MPEG-2, WEBM, GIF, and MP3.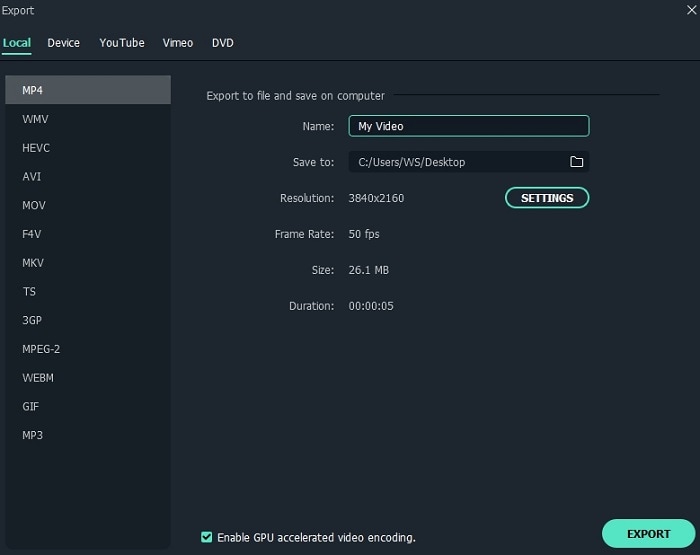 2. Export by the device you want to play video on - Based on the device you will be playing your video on it. You can go to the Device tab and under format, choose the type of devices, such as PlayStation 4s, Apple TV, Samsung Galaxy Phones, iPhones, iPads, and more.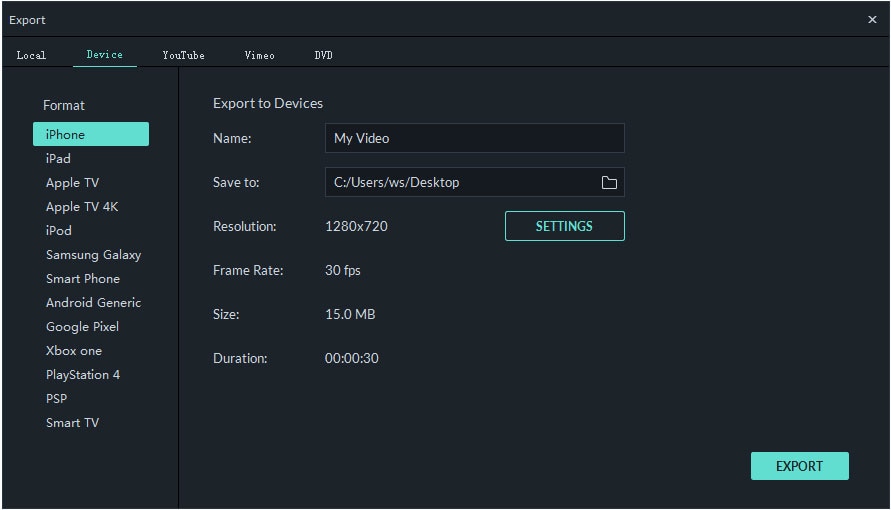 3. Upload the video to YouTube – Select the 'Export' option and then select 'YouTube.' Put in the title, description, tags for the video and choose the video setting from 'public, 'unlisted' or 'private.'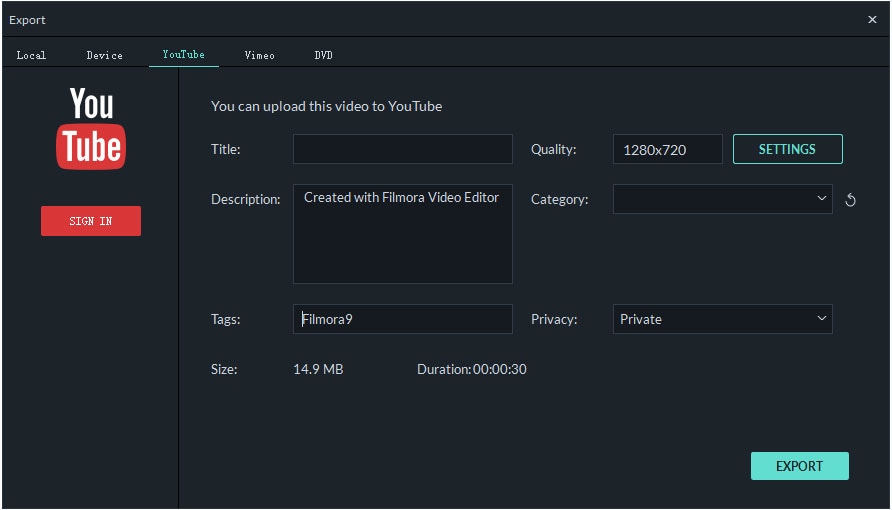 Burn a DVD
This old school option is also available here. Click on the DVD tab and choose your preferred settings of aspect ratio and disc type. You're all set after that.
---
Part 3: Comparison of essential features of Filmora and Davinci Resolve
• In terms of project settings, Davinci Resolve provides you a wide range of options; however, Filmora doesn't offer many.
• Both Davinci Resolve and Filmora comes with rendering feature. However, Davinci Resolve offers multiple features for rendering, such as proxy, render cache, optimized media, and more. But Filmora offers one press button, to begin with, the rendered version.
• In terms of timeline tools, Davinci will offer multiple advanced tools, but Filmora offers only a few and simple set of tools.
Features
Davinci Resolve
Filmora Video Editor
Pricing
Free
Studio version: $299 with lifetime upgrades

Free Trial
Annual plan: $39.99/year
Lifetime plan: $69.99

Platform
Windows and Mac
Windows and Mac
Timeline
Advanced tools
A simple set of tools
Stability
Good
Good
Features
More suitable for experienced users
Features are beginner-friendly
Performance
Good
Good
Integrations
Link with YouTube, Frame.io, and Vimeo
Filmora connects with Vimeo and YouTube
---
Conclusion
So, which video editing software should you choose? Both Filmora and DaVinci Resolve are great software, but one area where DaVinci steals a march over Filmora Video Editor is when it comes to professional cinema-quality videos.
Not only is DaVinci Resolve 16 suitable for light everyday projects such as YouTube videos but also equally capable of the heavy lifting for commercial level ventures. Added to that is that you get almost all the functions you need in the DaVinci Resolve free edition itself, and it becomes tough to look elsewhere.