In a world full of technology and social media, videos are great for connecting with the audience emotionally. However, almost 90 percent of video making softwares will leave a watermark on your content. Sometimes, a watermark may be added deliberately to show authenticity. It's so overpowering that we are hard to ignore it and enjoy the video. Most of the solutions are to remove it via a video editor. Therefore, we will provide you with a step-by-step guide on removing a Watermark with DaVinci Resolve in this post.
Part 1: How to Remove a Watermark with DaVinci Resolve for Free
To remove a watermark with DaVinci Resolve, you need to follow the easy steps below.
Step 1. Click Import Folder to bring in an entire folder of media. Otherwise, click Import Media to insert one or multiple videos with a watermark.
Step 2. After selecting your video, head to the Color Page. Click on the Windows icon.
Step 3. Click on Curve followed by a click on a pen-nib shaped icon.
Step 4. Find a suitable replacement for the watermark from the image. Your choice should blend well with its surroundings. Draw it accordingly.
Step 5. Go to Node Editor. Right Click and add an alpha output.
Step 6. Connect the nodes to process the input.
Step 7. Go to the Edit page and adjust the position of the drawing, so it covers the watermark. Alter the X and Y positions. Click on the chain shaped icon to zoom and change your drawing.
Step 8. Click on the color tab to soften it by leveling the Soft 1.
---
Part 2: How to Remove a Watermark in Filmora Video Editor
Filmora Video Editor is another very competent video editor by Wondershare. The software provides a vast range of editing tools that allow the user to make a fantastic video in a quick time. Like DiVinci, Filmora can also help you in removing the watermark.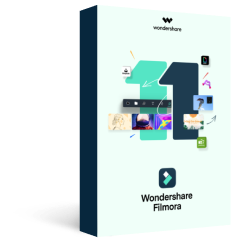 Filmora Video Editor – powerful video editing software to delete video watermarks
The videos can be imported from any platform and format as the program supports hundreds of video formats.
The watermark removing process is simple and easy to understand.
You can add filters, text, transitions, and elements to the video using this program.
It includes advanced editing tools such as Pan & Zoom, color tuning PIP and the list goes on.
So, without further ado, let's dig into some simple ways of removing the watermark via Filmora Video Editor.
Method 1. Crop the Watermark
Step 1. Drag and drop your watermarked video to the timeline.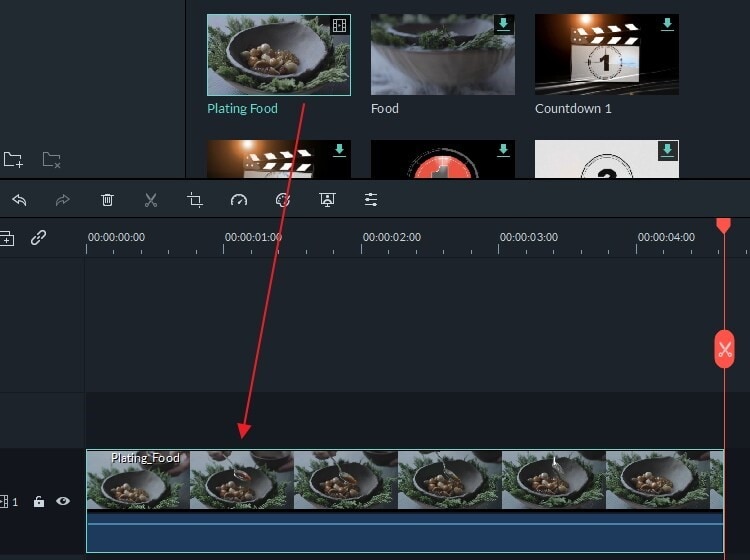 Step 2. Right-click and select the Crop and Zoom option. The window allows you to either crop according to your choice or select from different aspect ratios. Click OK to apply the changes.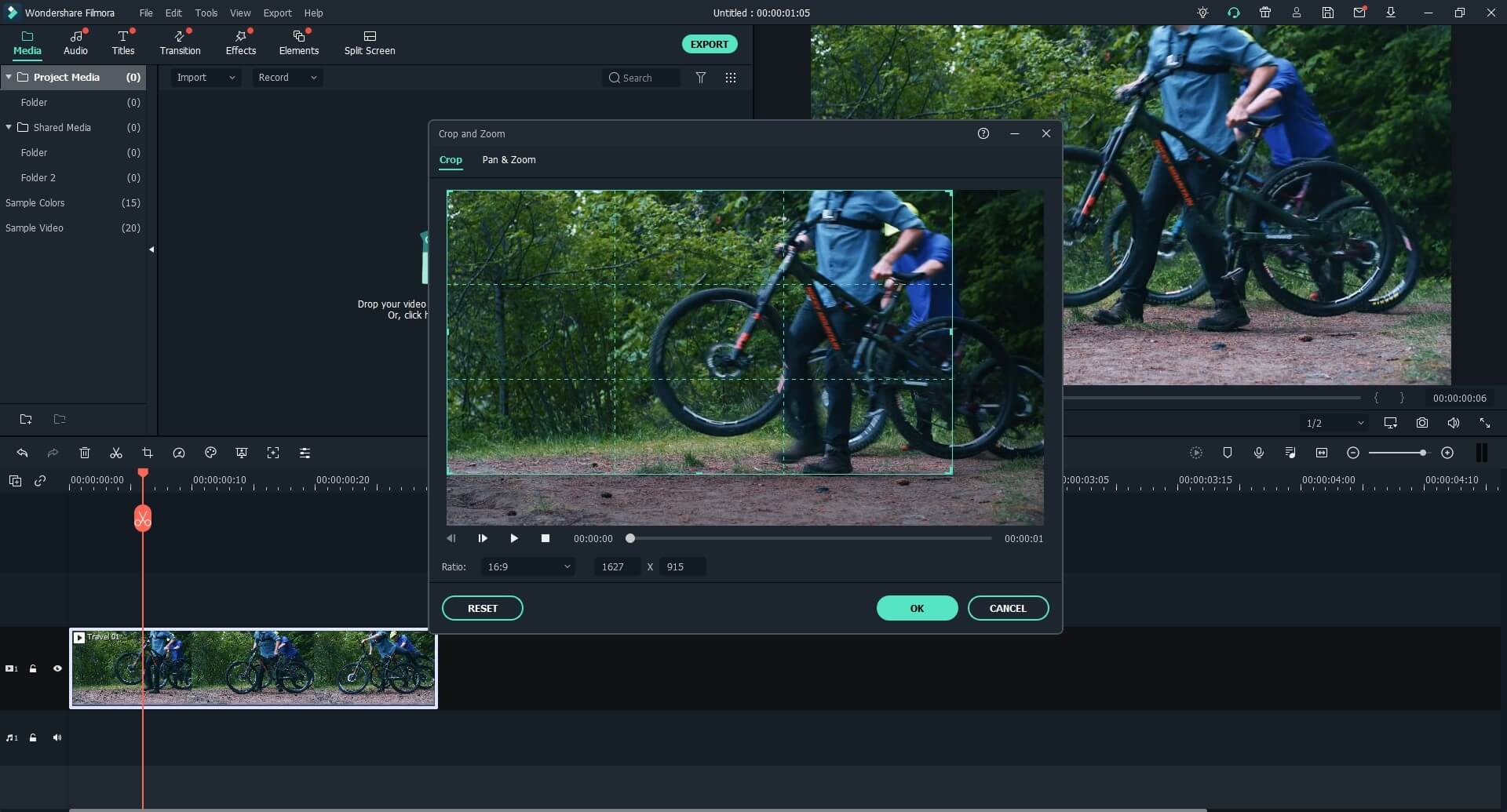 Method 2. Blur the Watermark
It is another easy method that does not delete the watermark but blurs it, so it becomes unclear. Filmora has a Mosaic feature that aids the user in blurring out different objects in a video.
Step 1. Click Effects and then Utility. Click Mosaic to view the changes. Drag and drop the plus icon thumbnail from Mosaic onto the track present above your project video. A mosaic square will appear in the preview area.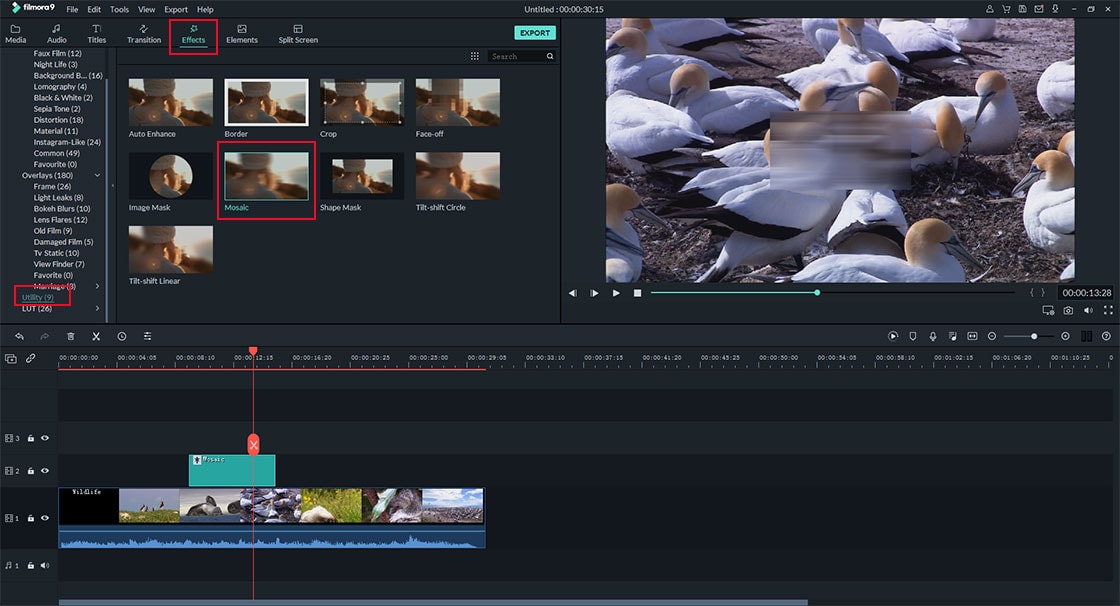 Step 2. Double click the Mosaic effects and select the Blur Amount and Type to adjust the mosaic square's shape and size according to the position of the watermark. Lastly, click OK to apply the changes.(If more than one logo needs to be removed, add another mosaic square.)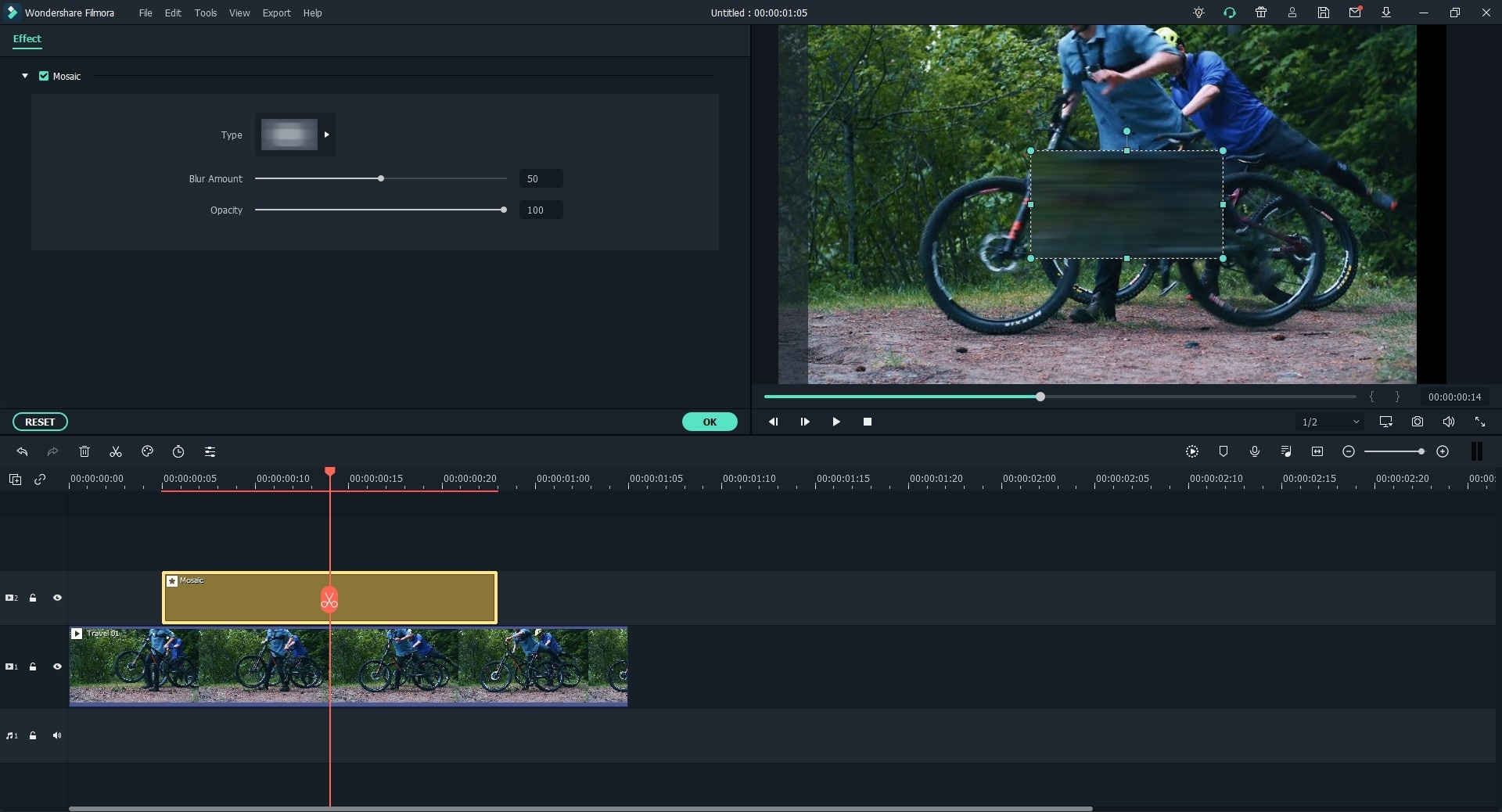 Method 3. Remove/Overlay the Watermark
It is a great option to help remove the watermark without losing any part of your video.
Step 1. For this, you first need to design a logo or a watermark for your video.
Step 2. Import Media Files, drag and drop the video to the timeline.
Step 3. Set the duration of the logo as long as your project video.
Step 4. Adjust the position and size of the new logo in the preview window.
Step 5. Replace a watermark.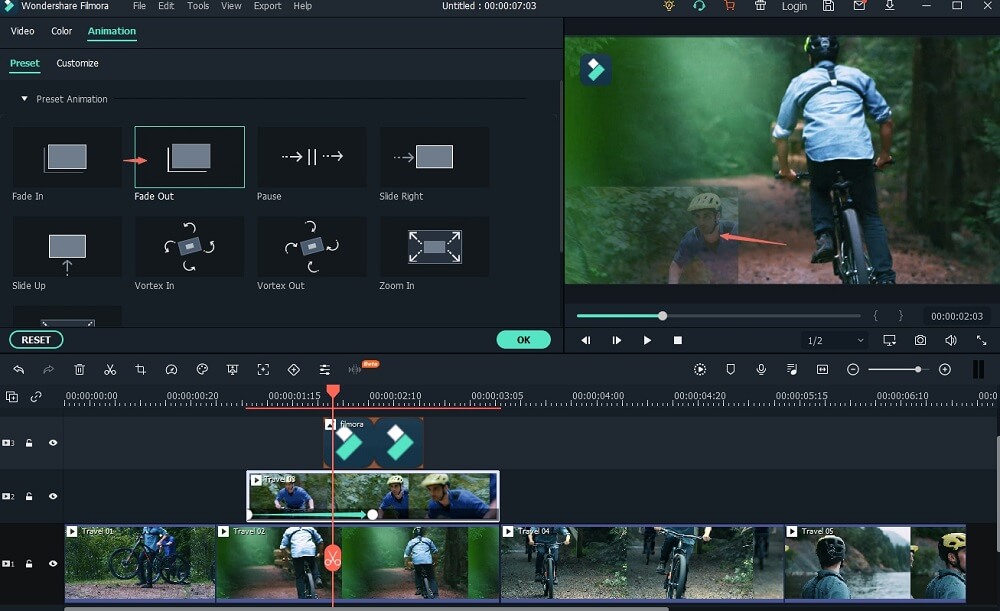 ---
Conclusion
DaVinci Resolve and Filmora Video Editor are two excellent video editors. They both are great at removing the watermark from videos. However, Filmora has a slight edge over DaVinci Resolve for its easy editing techniques. Filmora provides you with several easy ways of removing the watermark in no time at all. By the way, if you need to add a watermark or logo to promote your video, Filmora can also satisfy your needs with ease.
However, the choice is yours, and you should choose what suits you best. Both are great at the job and have a versatile range of editing tools. Using either of them can give your video a nice professional touch.