A video editing software with lots of nice effects is important if you want a better, unique and colorful looking video. The fact is, those fancy movies and TV series you have watched may not have been great without those effects on them. Thanks to the these wonderful effects, now you can change the color, video, background, add more colorful and brighter sunshine, change the face of a person in the video, apply motion effects, apply the split screen to the video, etc. we would be recommending the best video title effects software which is Filmora Video Editor, read on!
Highly Recommended Video Title Effects Software
Filmora Video Editor for Windows (or Filmora Video Editor for Mac) is the best video editing software with lots of effects that allows you to make professional-looking videos. Beside 120 types of titles and texts, It also provides some simple editing tools, motion graphics, handpicked text, overlays, transitions, filters, other special effects, including advanced editing tools. Filmora Video Editor comes with a clean interface, that showcases the tools and effects in the core interface. You won't spend less than 5 minutes to learn how to create excellent videos.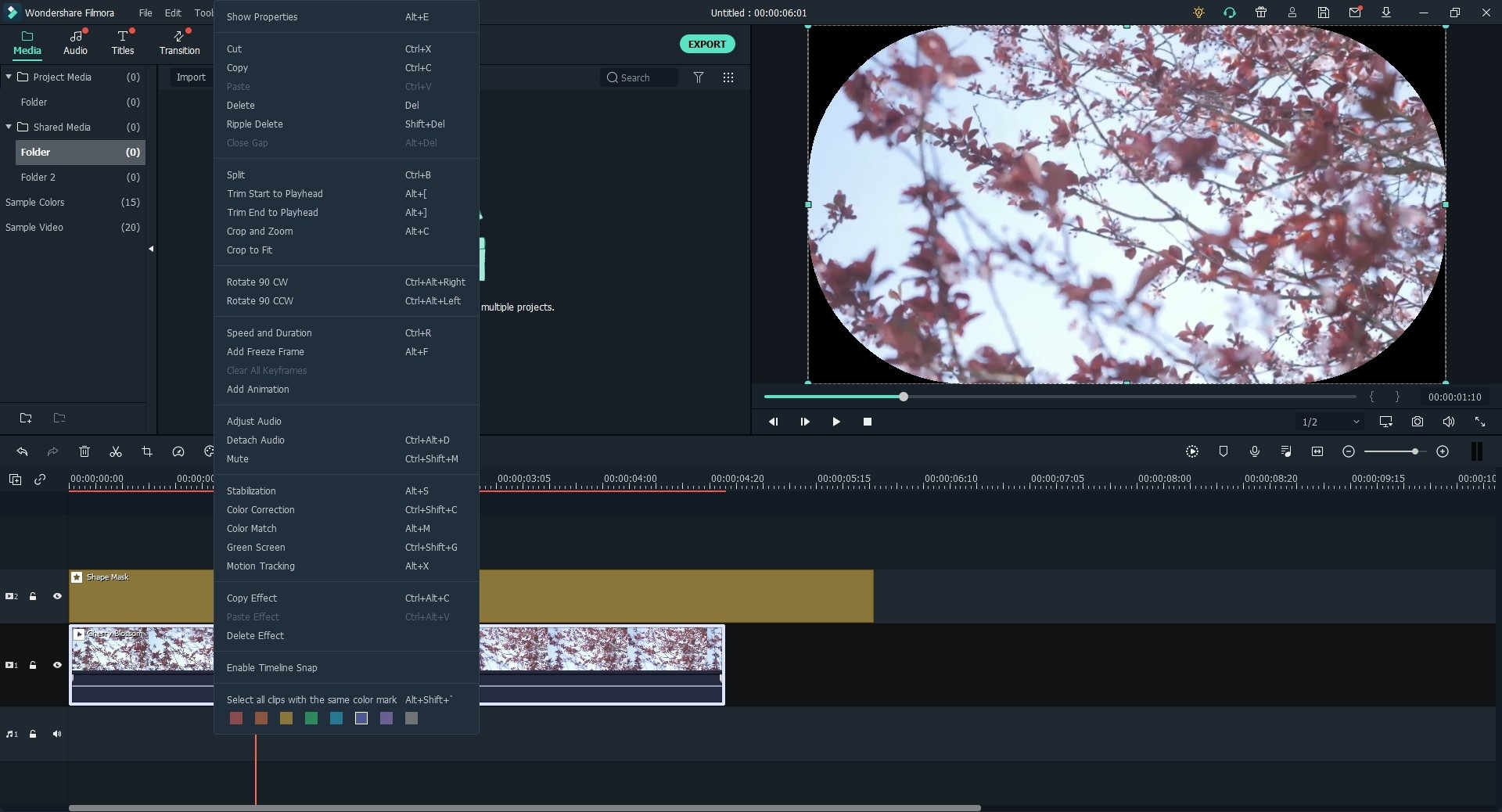 Designed for newbies in video editing, filmora contains every necessary effects that users need to make a stunning video.
Filmora Video Editor has over 183 different filters and overlays to give you a vintage-like or old school effects on your videos.
It has over 130 different types of text style.
Filmora has over 290 different motion elements to give you a perfect and more loveable video.
Some elements are related with the birthday, love, Christmas, thanksgiving while others are specially related with the work stuff.
Contain special effects like the mosaic, Picture-in-Picture mode, tilt screen and Face-off.
How to Apply Title Effects to Videos on Filmora Video Editor:
Step 1: Launch Filmora
After installing Filmora on your computer, launch this program and wait for it to load fully.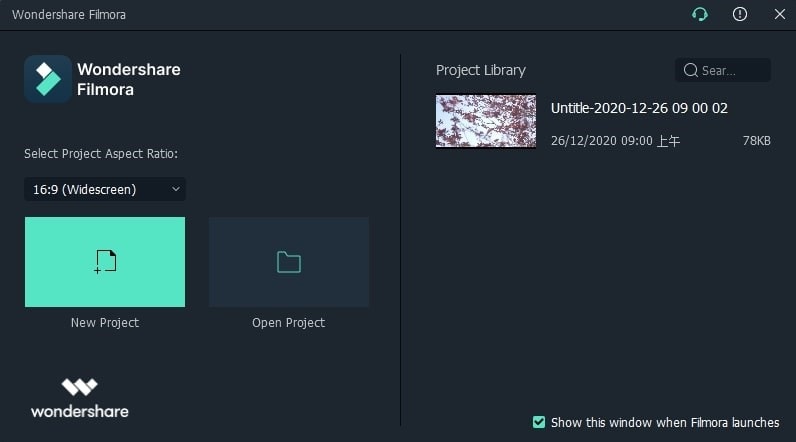 Step 2: Import Video File(s) to The Video Title Effects Software
Import the media files from your PC to Filmora Video Editor. To import video, navigate and click on the big "IMPORT MEDIA" button located at the center of main screen.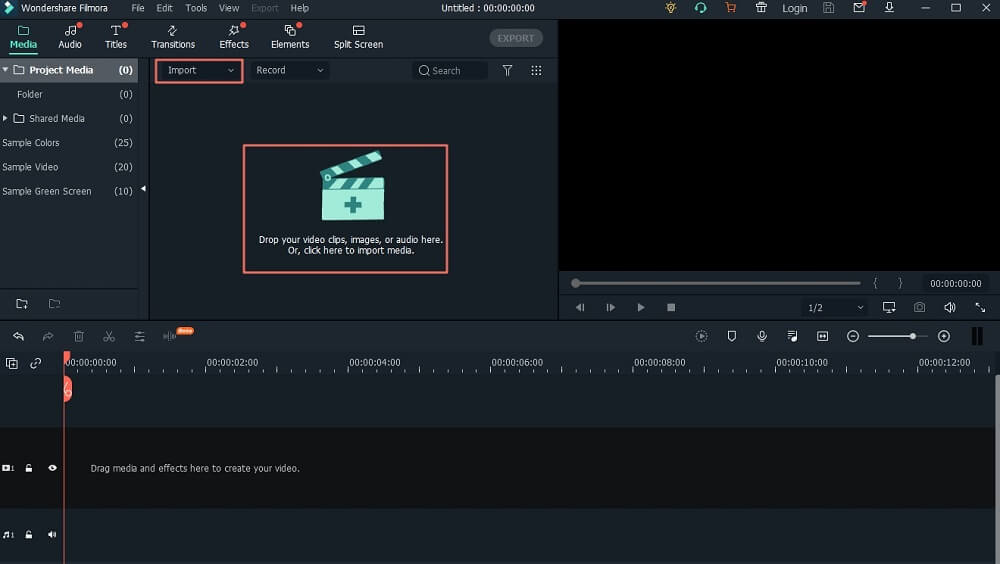 Step 3: Add Title Effects to Video
The next step is to add title effects. Over 130 types of titles and text are designed for you to select from. Ranging from love and vacation, to badge, motion shapes, and hand drawn ones, the list is endless. The title list is renewed in time to add more exciting and nice-looking ones.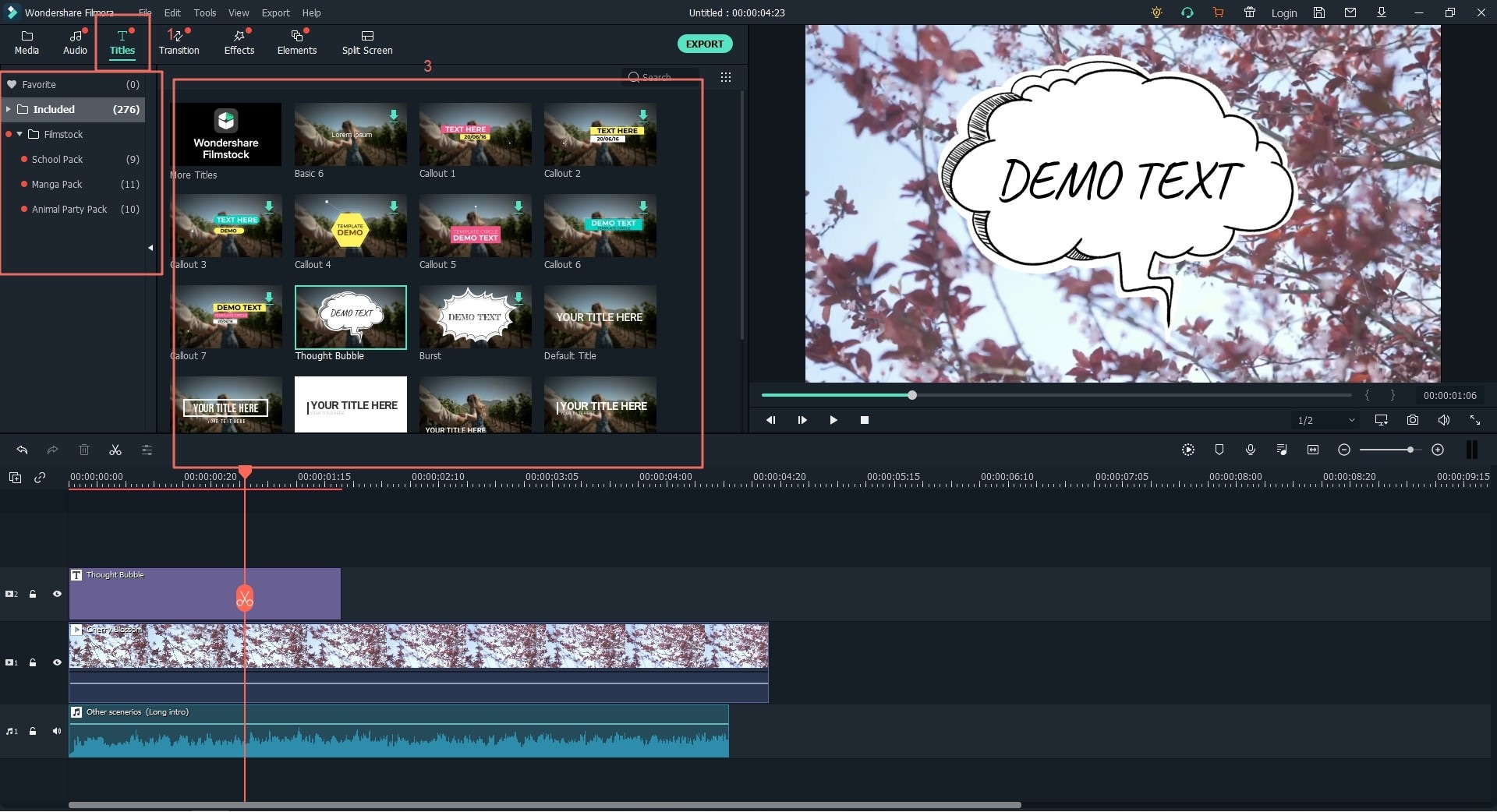 Step 4: Export video
After adding the title effect, export the video to any format, burn to DVD or directly share the video to Facebook, YouTube, and Vimeo.
And that's all. Here comes an excellent video from Filmora. It's simply an easy drag and drop process, enjoy!