Ezvid is a well-known video editor for its intuitive interface, as well as its flexibility that enables you to control almost every aspect of video editing. Anyone who needs to do some video editing can count on Ezvid to do the job, regardless of whether you are just an amateur or a professional. But Ezvid is only available for Windows platform. If you have used Ezvid on your PC and just made the move to Mac , you would have certainly been missing its ease of use and versatility.
Best Alternative to Ezvid Video Editor for Mac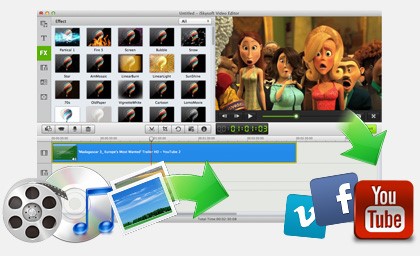 Don't blame Ezvid for not releasing a Mac version and we will introduce to you a great alternative, iSkysoft Video Editor for Mac , which can run both on Mac OS and Windows.
Supports almost all video/audio/photo formats.
Includes almost all basic functions such as trimming, cropping, rotating, transition, voiceovers, etc.
Provideos 150+ effects to make your movie like a magic.
Fully Compatible with Mac OS X 10.10 and Windows 8.
#1: Live Video Editing and Intuitive Interface
The iSkysoft Video Editor comes with a user-friendly interface along with an intuitive timeline. The intuitive timeline has been placed at the bottom of the video editing window so that you can easily identify the timeline for comfortable organizing, syncing and editing of the video and audio. It also offers the option of dragging and dropping the videos into the video editing window. Similarly you can also drag and drop from iTunes to add a soundtrack to the videos. In addition, iSkysoft Video Editor supports various types of video formats.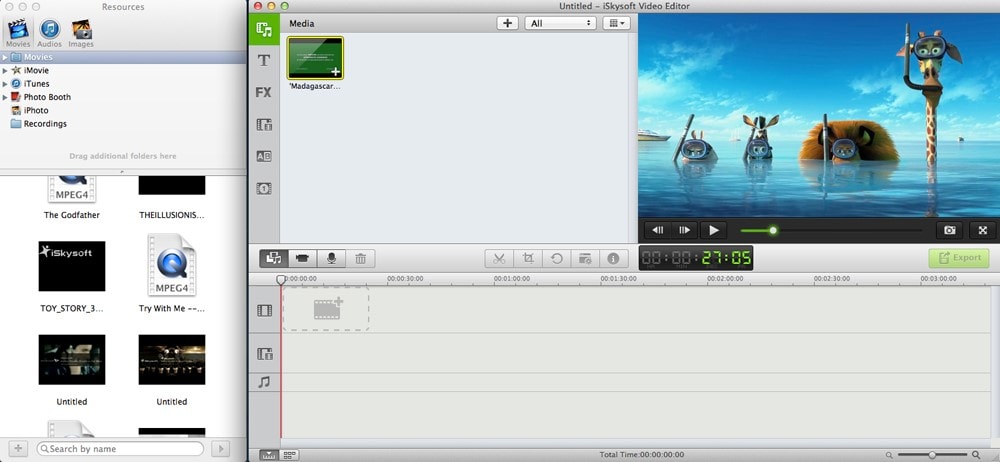 #2: Visual Effects
iSkysoft Video Editor provides you with a wide variety of video editing tools which have been combined with enhancement tools. Hence you can crop, rotate, split, merge and trim their videos and also enhance their videos using the visual effects and enhancement tools. you can also preview the edited videos in a window alongside the editing window to see the effect in real time.

#3: Upload Your Finished Work to the Web
Videos are intended for sharing on various social networking websites such as Facebook and YouTube. And you can use iSkysoft Video Editor to export your edited videos to the social networking websites.In fact, you can upload your work to any website that supports HTML5 technology. Another convenience of using iSkysoft Video Editor is that you can easily transfer the edited videos to other electronic devices such as iPod, iPad and iPhone for playback.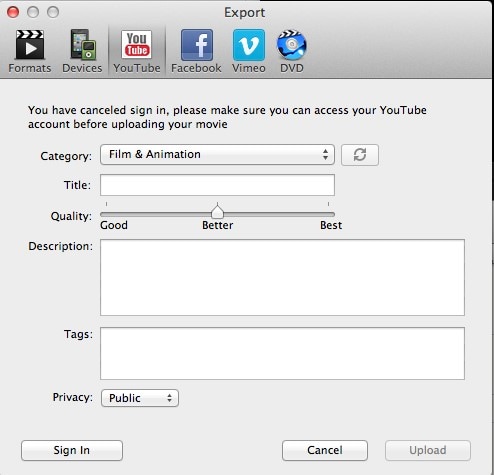 More Effects' Screenshots of iSkysoft Video Editor